5:46 a.m. on June 8, 2014 (EDT)
TJ1984

1,994 reviewer rep
475 forum posts
Last week I found myself back in Canada for a conference. Being in Vancouver, and so close to some stunning mountain scenery, I could not go without at least doing one hike. Luckily, Grouse Mountain (4040 feet I believe) is immediately north of the city and is host to an iconic trail, the Grouse Grind. On top of that, I was quite fortunate to have some stunning (and unusually nice according to locals) weather.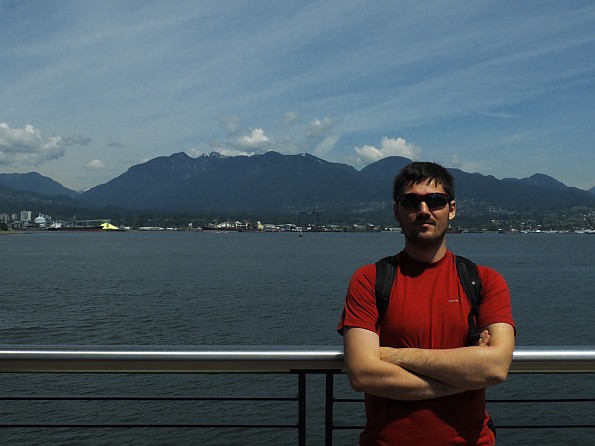 I always appear grumpy in photos, but I was actually quite happy to be there!
According to wiki, the grouse grind "is a steep trail that climbs 853 m (2800 feet) from the gate at the bottom of the trail to the "Grind Timer" at the top of the trail, over a distance of 2.9 km (1.8 mi), with an average grade of 17 degrees (or 31%) and short sections of up to 30 degrees. The trail, nicknamed "Mother Nature's Stairmaster", is notoriously grueling due to its steepness and mountainous terrain. Hikers, who often time themselves on the trail, reach the top in approximately 90 minutes on average".

Most of the trail is over lovely, but heavily wooded area, so there isnt much to speak of in terms of view. The trail also varies from nicely cut steps, to rough, wet rock steps which can be trickier to navigate. This is especially true as you reach the upper half of the trail. There was still a lot of moisture near the top from the snow thaw, and this made some of the rocks very slippery, and some points I had to balance with my hands.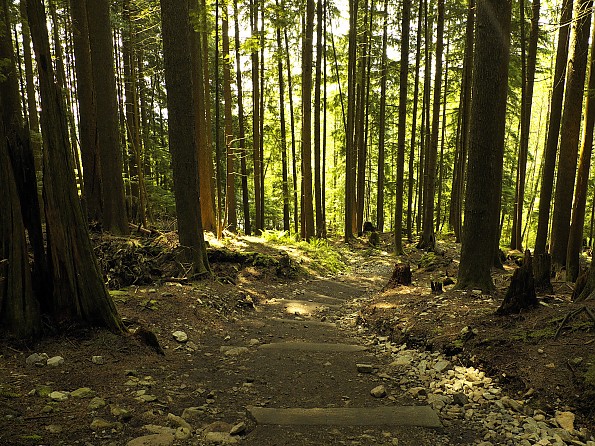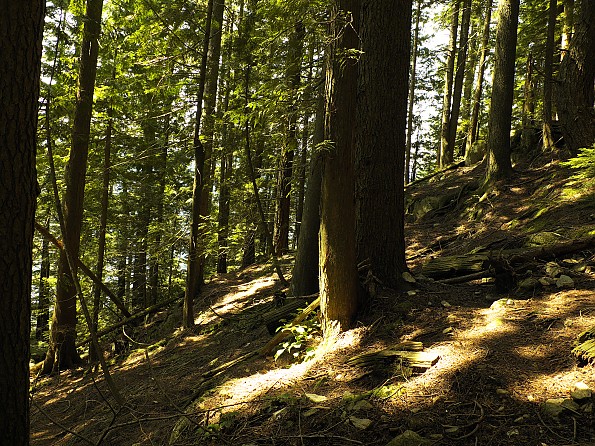 The lack of any particular view actually helps stay focused and make quick work of the trail, which is kind of the intention of the challenge. However, because it is such a tourist attraction, on a good weather day, such as the one I experienced, it is full of people with no hiking experience or inadequate fitness level. Particularly at the upper half of the trail, where it begins to bottle-neck and get rougher, a lot of people are on their last legs and you cant get around them. This can be dangerous as people are slipping and you have to make sure that they dont hurt you, and that you are ready to help them. Nobody got seriously hurt while I was there, but I saw several people take a tumble, and more than a few people that were overly exhausted. I cant really gauge my time, because I wasted a whole lot of it just waiting for others, but I did it all in 80 minutes with plenty of unneeded breaks. Overall it was LOTS OF FUN!

Once you get to the top.... it is heavily commercialized (for a mountain top), and while I dont like that, it is what it is. However, the end of the trail is not the true summit, and if you hike a little more and leave the crowds, you get to the top. At that point, you are rewarded with some stunning views! Well worth the "grind" to get up there.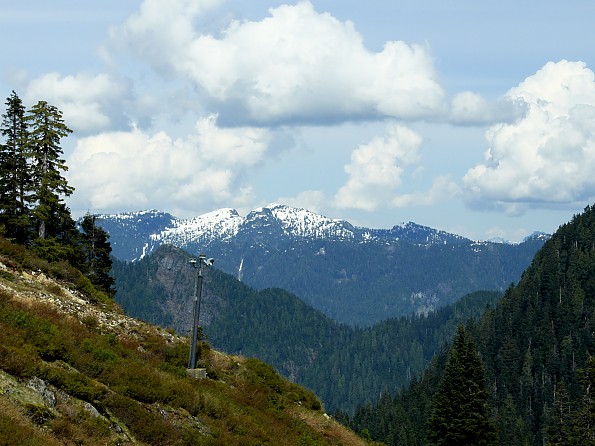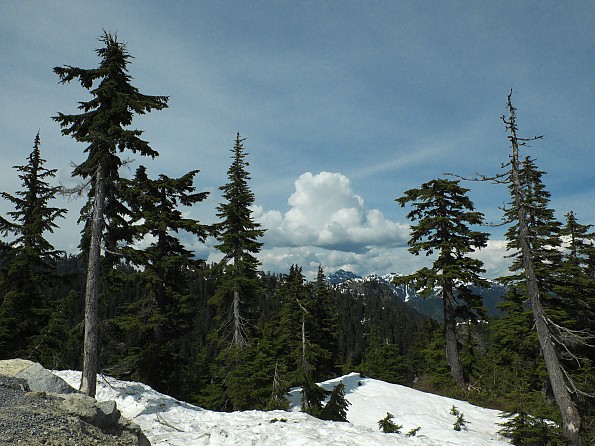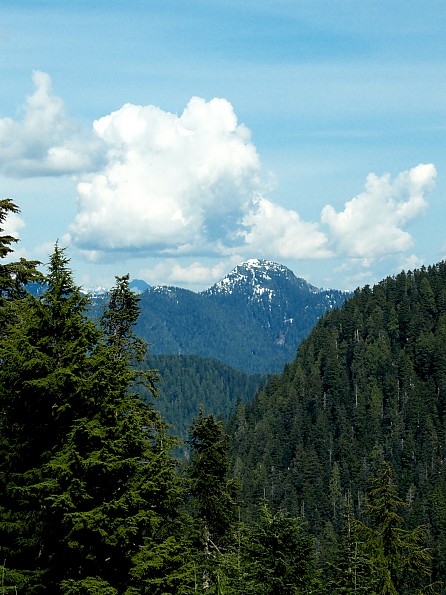 The only major downside to this experience for me was that descending via the trail is frowned upon. I do see why this is necessary especially since most people who do it are probably exhausted by the time they reach the top and will be prone to injury on the way down. I had to take a gondola, which cost $10. Overall, this is a fantastic outing if you can spare a couple of hours. The exercise factor is very intense, and once you make it to the true summit, the views are truly stunning. What is most amazing is that this is just north of the city and accessible by bus! If you find yourself in Vancouver and have a bit of time, I would say this is a must.
Afterwards I also found myself on West Broadway street.... which seems to have way more outdoor shops than it should.... especially for a gear addict like me. Needless to say I bought more things than I should have!