11:27 a.m. on June 24, 2014 (EDT)
MPaint

0 reviewer rep
110 forum posts
Me and TrailMedic made it down to BSF and hiked around Leatherwood Ford for 3 nights; I just wanted to share a few pictures.
No, the picture below is not how we crossed the Ford; that would have been dangerous and irresponsible.  Actually we didn't see the little piece of paper taped to the gazebo saying, "Don't cross the Ford; Duh! It's clearly broken." Until we had already crossed and came back to the car.  Oh well, we survived to tell the tale.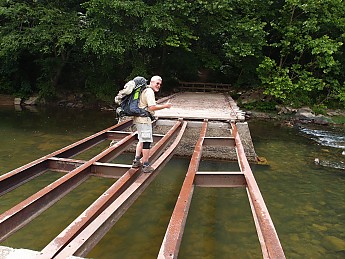 Water and boulders on the South Fork of the Cumberland River.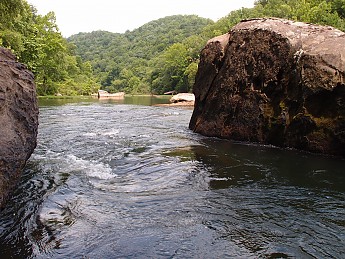 Side stream feeding into BSF.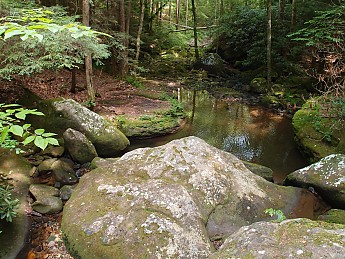 The first night we hiked up to the Angel Falls Overlook.  Bring your own water.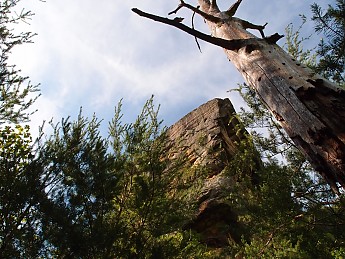 Climbing up to the overlook.

Day Two: A morning storm and mostly overcast day.  We hiked out to the O&W Railroad Bridge. This overhang below the Angel Falls overlook became our shelter while we let the thunderstorm blow through.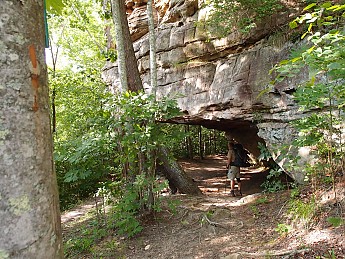 Third day was sunny; we hiked to the Angel Falls, which really aren't falls but some pretty impressive rapids.
Some early morning fog on the last day.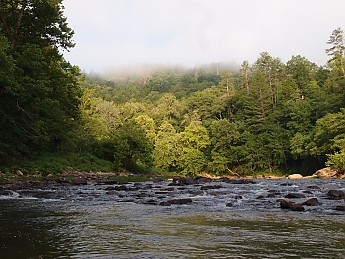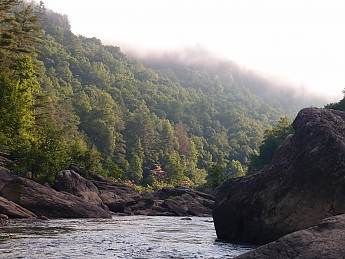 A view of the Angel Falls Overlook (and our first day's goal) from below on the last day heading back to the car.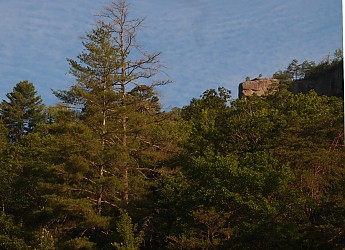 My first visit to BSF and I really enjoyed it.  I definitely want to come back, maybe when it's a little cooler.  Temperatures were in the mid-80's during the day and mid-60's overnight, but surprisingly bugs were not very bad.  Some eye-gnats every once in a while, but I slept without any netting all three nights.