8:28 p.m. on July 28, 2014 (EDT)
Danny Wang

490 reviewer rep
189 forum posts
So I recently received some gear this week and wanted to test it out immediately.  I found some permits available for the Convict Creek Trail and was originally planning on doing an overnighter with a night at Bright Dot Lake and summiting Mt. Baldwin the next day.  We left at 4am from Los Angeles and got to the trailhead and began our journey.
Here we are climbing through Convict Canyon: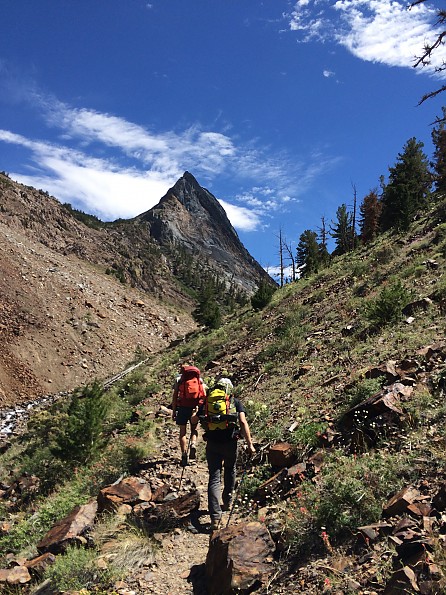 Note the contrast of colors throughout the canyon walls: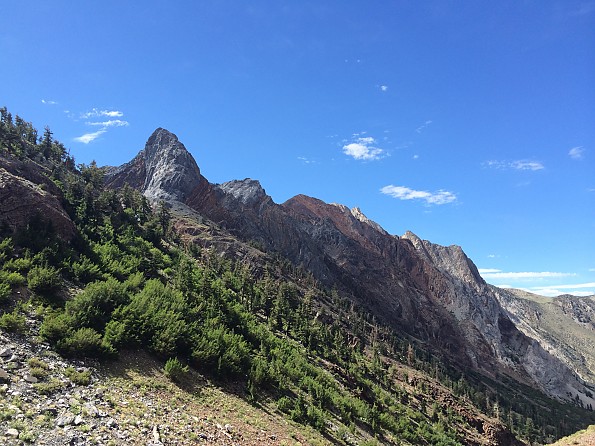 Drainage into Convict Creek: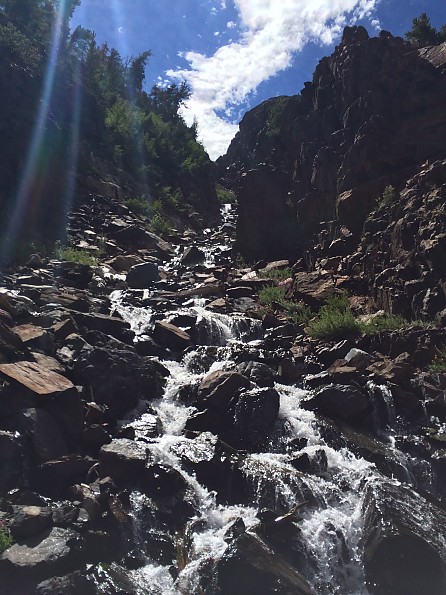 After about 5 miles and 2000 feet of climbing (starting at approx 7800 ft and reaching 9600 ft) we reached Mildred Lake: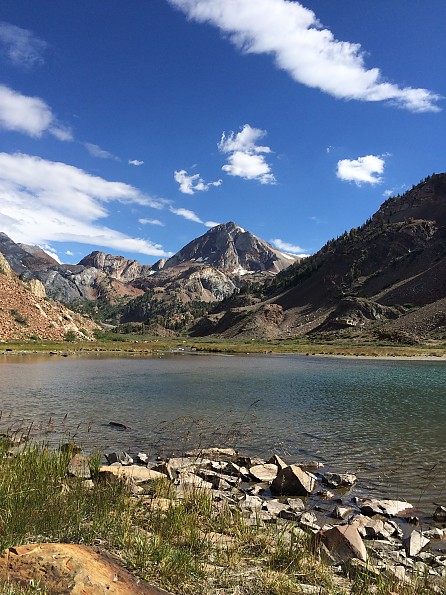 And continued to push forward towards Bright Dot Lake with Red Slate Mountain in the background: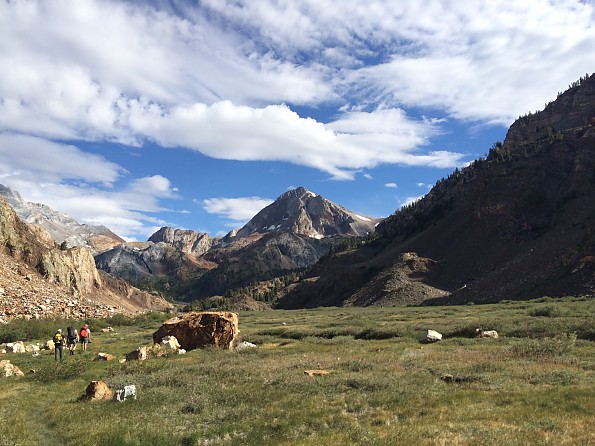 After about 5+ hours of hiking, we reached Bright Dot Lake and enjoyed the sunset: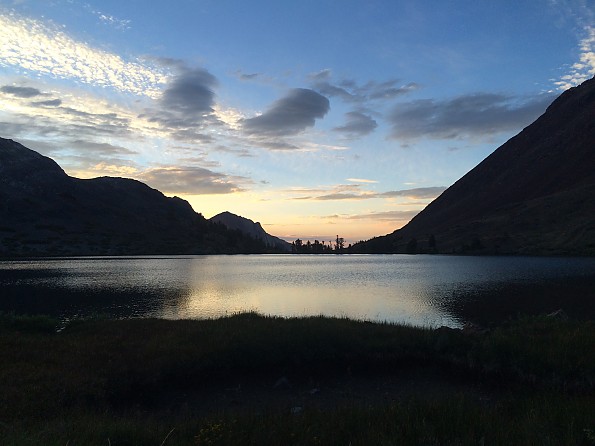 Mt. Baldwin at approx 12,600 ft:
The next morning, the NWS report of 20% chance of storms turned into 100%.  We scratched the idea of climbing Mt. Baldwin due to the risk of lightning.  However, it did give me an opportunity to test gear out in wet conditions.  Although the lightning and thunder never did show up, the showers were pretty constant for a couple of hours with periodic gusts of wind (maybe 15-25 mph?).  Here's the view of Mt. Baldwin from the window of my tent: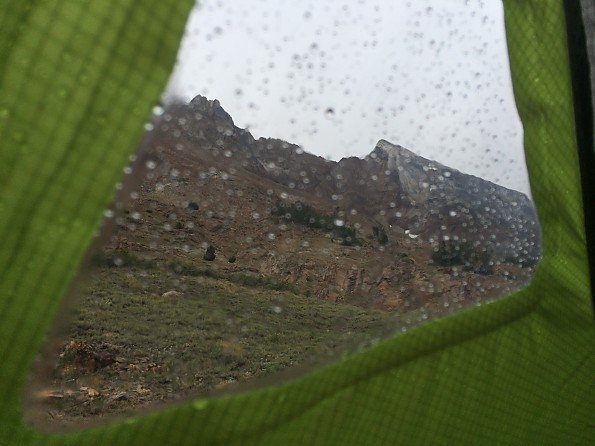 Once the showers turned to light drizzle, we took the opportunity to quickly pack up our gear and head back to the trailhead.  It cleared quite quickly and the wind had died down substantially which allowed for some beautiful reflections on the water: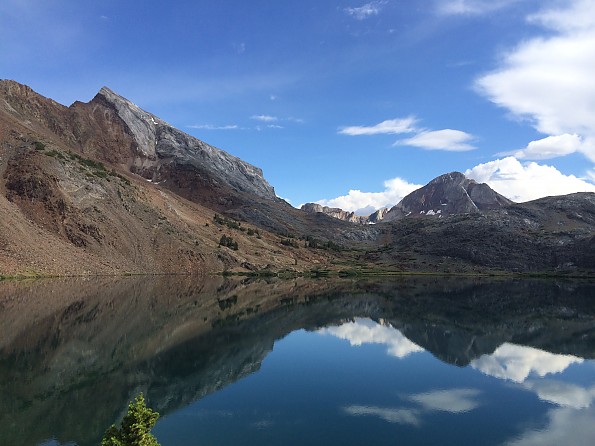 We decided to make our trip into a "lollipop loop" rather than an out and back and did a cross-country traverse down to the Convict Creek Trail: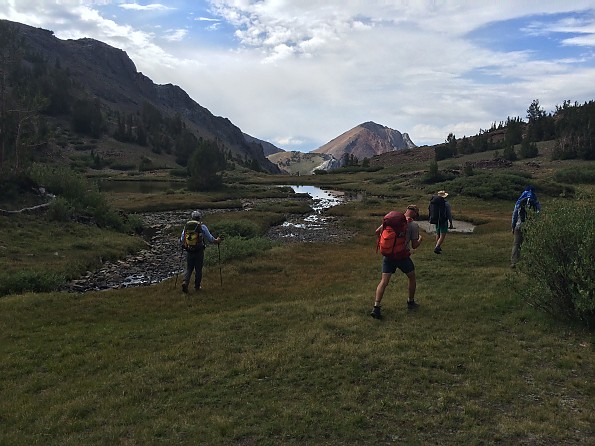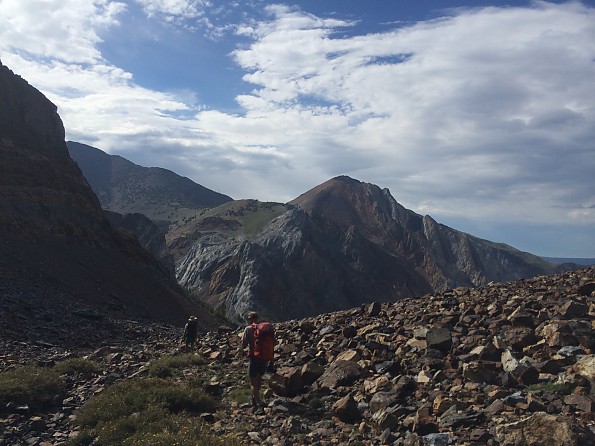 The route for the most part was Class 2 with a couple of Class 3 sections thrown in there.  Here's a photo by my often referenced buddy, Ryan Lopez, who took this photo of me (I've got the black backpack/black shorts towards the bottom/left of the frame) as I came down one of the sections.  As you can see, the rain clouds began to form again: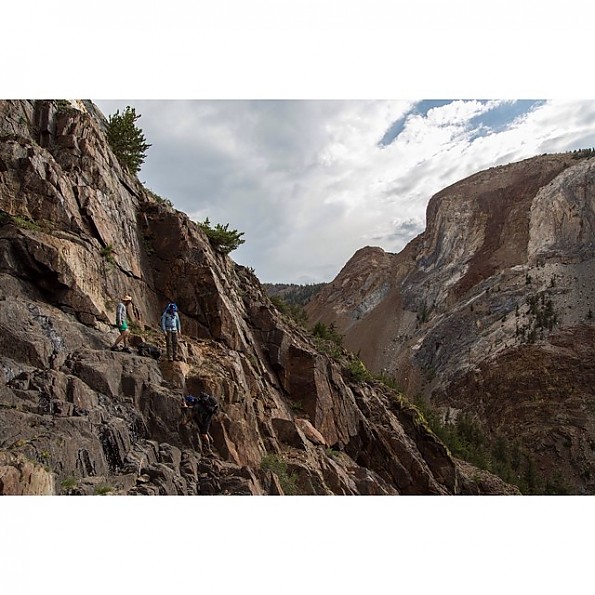 Once we got back to the trail, the rain started again which created some beautiful contrast of clouds and sun and gorgeous panoramas in the canyon: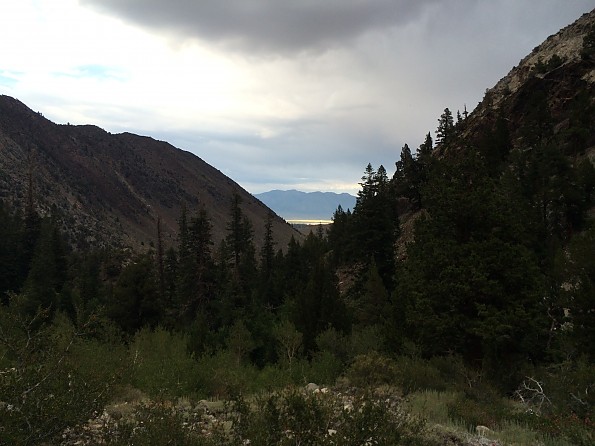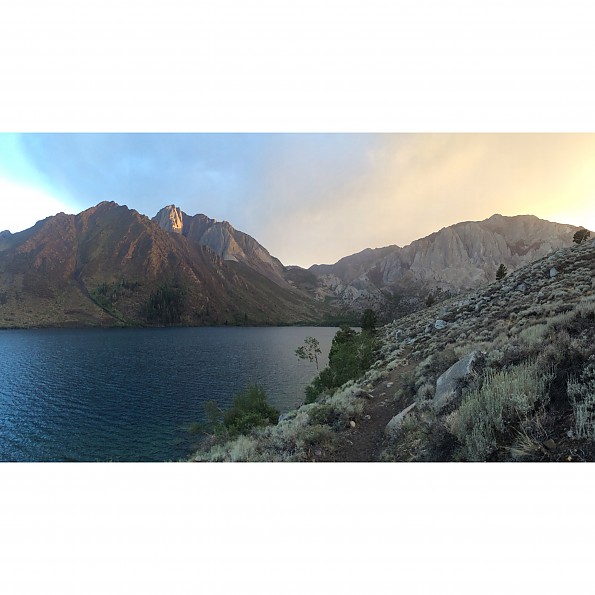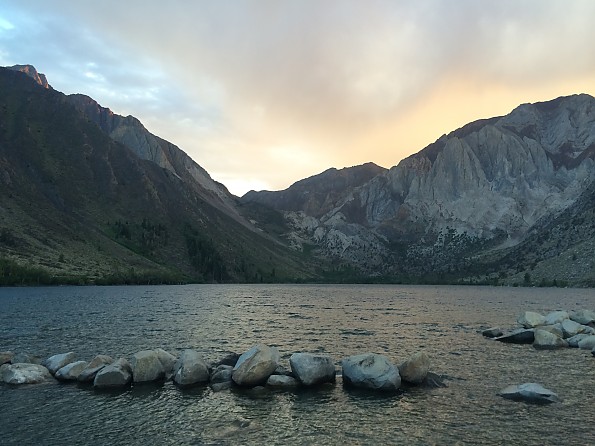 We reached Convict Lake in the early evening and headed down to Tom's Place 10 miles south for some amazing food.  All in all a great trip.. but if I were to do it again.. I'd probably try to extend it into a 3 day trip because of the length of the drive.