4:24 p.m. on August 12, 2014 (EDT)
FromSagetoSnow

TOP 25 REVIEWER
REVIEW CORPS
6,827 reviewer rep
1,683 forum posts
I unpacked my pack from Rainier Wednesday and repacked it Friday for one last trip with the clones before school starts. 
The clones are carrying 90% of their own stuff now plus a few hidden rocks to keep the older ones slow enough for the little ones to keep up.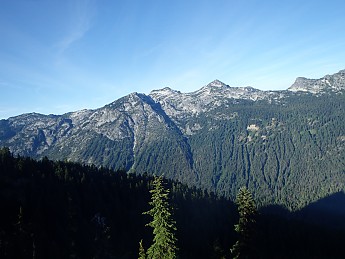 Looking across to Granite Mtn. one of two mountains so named within 100 miles.  All the good names were used up I guess.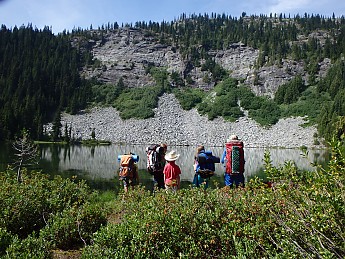 Squaw Lake, a few miles from the TH.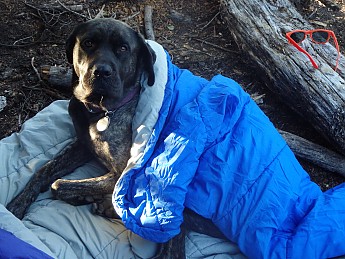 Lady the dog was happy that I finally remembered to bring my own sleeping bag instead of stealing hers like last time.  The camp robber birds stole almost all of her food while she slept after the hike.  We all shared our food with her.  Lady and I slept outside under a bug net to let the kids have the tent.  Wait a minute, I carried that tent...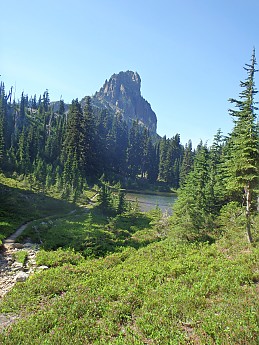 We left our packs at camp and day hiked to the pond to play.  The big rock is Cathedral Rock. The trail traverses the rock and gets sort of exposed for the little ones at times.  They're climbers though and do okay.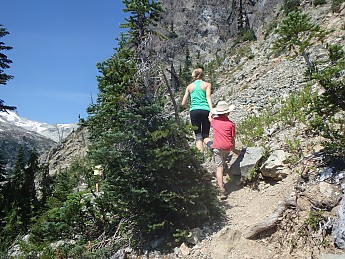 When the trail to the pond gets a little spicy for a #5, big sister gives a belay.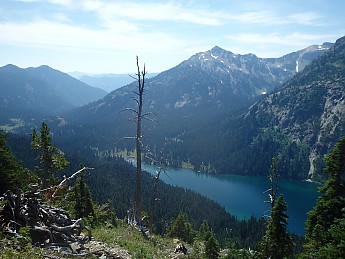 Deep lake, a mosquito infested swamp that teems with trout; not worth the hike though, I already donated blood this month thanks.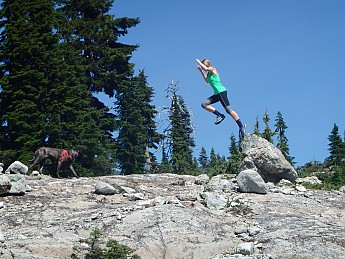 Fun on the flanks of Mount Daniel above Peggy's Pond.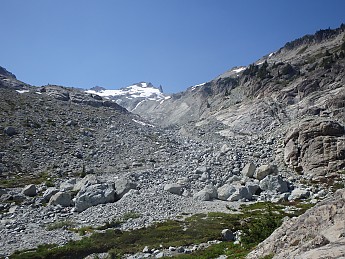 One of the summits of Daniel. 7,900-ish feet at the summit.  Its on the list.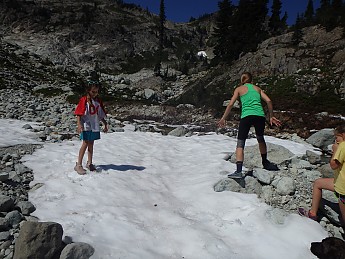 Everyone loves an August snowball fight.  A month without seeing snow is like a month without sunshine.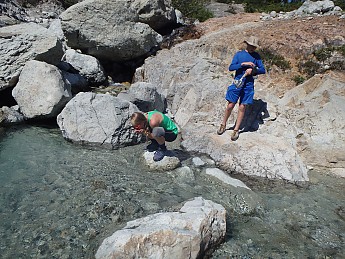 Water filter?  Are you kidding? 
I think the hardest part is putting the gear back in the man cave knowing that its going to be a while before we use it again.  Hopefully the memories will last till then.