1:18 p.m. on August 30, 2014 (EDT)
Rob R

940 reviewer rep
782 forum posts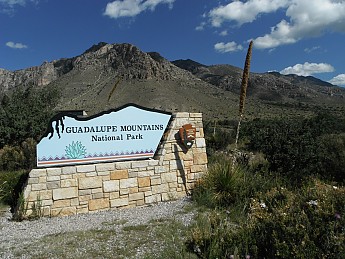 I've been wanting to hike the Texas state highpoint and I did just that this past Wednesday and Thursday.  Not only is the the state highpoint, it's also the highpoint of the park itself and of Culberson county.
The Guadalupe Mountains is the remains of a horseshoe shaped, 400 mile long marine fossil reef which formed 260 to 270 million years ago.  Much of it is buried except for 3 areas in which erosion has exposed the reef, one of which is the Guadalupe Mountains National Park.  
I car camped in the well maintained tent camping area in a standard national parks' service campsite.  Here's the view from the tent: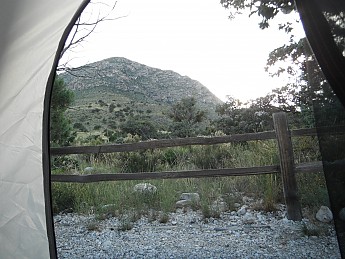 I took a short hike to an area known as the Devil's Hall that first afternoon: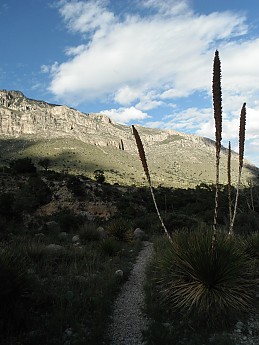 Starting out
Views along the way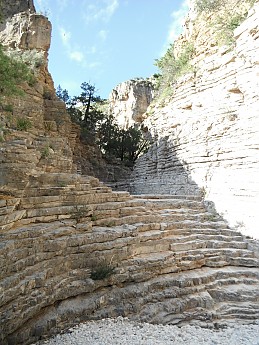 The Hikers' Staircase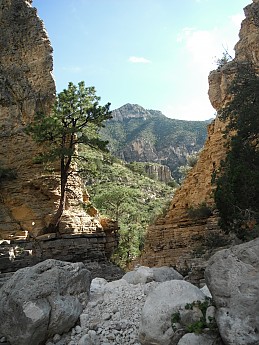 Looking back towards Hunter Peak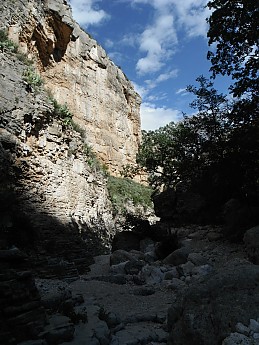 Getting closer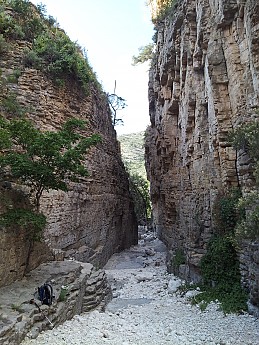 Devil's Hall
The following day, Thursday, I started the hike for Guadalupe Peak before sunrise by headlamp.  The photos will be in reverse order starting from the summit and returning to the trailhead: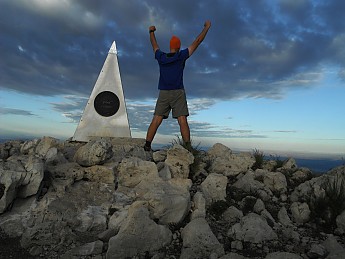 Hero summit pic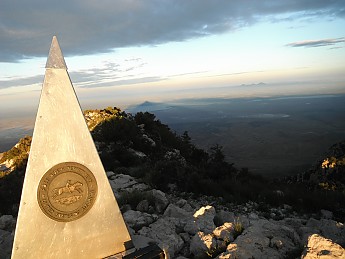 Summit marker and the mountain's shadow below.  The marker was donated by American Airlines in 1950 and it was to commemorate the 100th anniversary of the Butterfield stage route.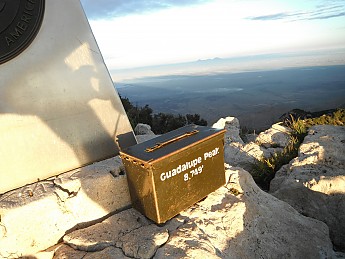 Summit register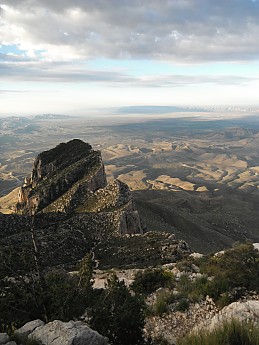 El Capitan and the desert floor below
After 45 minutes, I started the hike down and this is the last look at the summit marker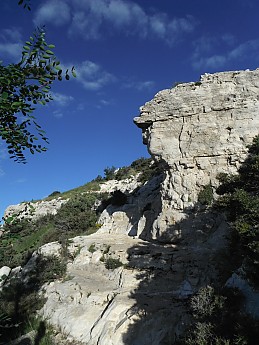 View of the trail just below the summit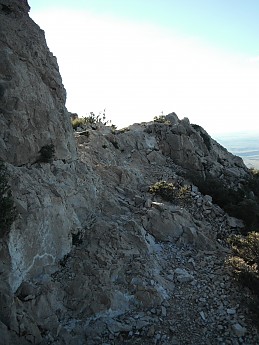 There's a tiny bit of exposure to the hiker's right

A switchback, one of about 30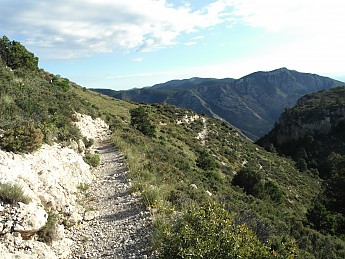 Looking towards Hunter Peak and another switchback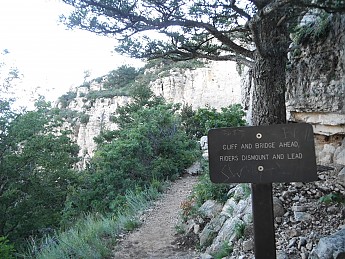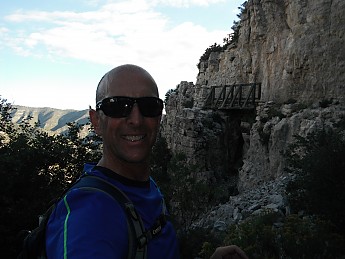 Crossing the highest bridge in Texas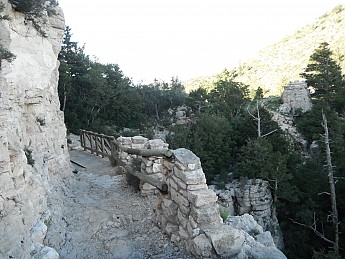 Looking back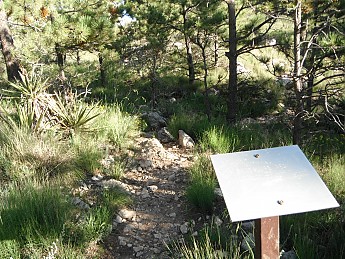 This little path off the main trail will take you to a backcountry camp area.  There is no water source so water must be carried in.  Not much shelter from the winds.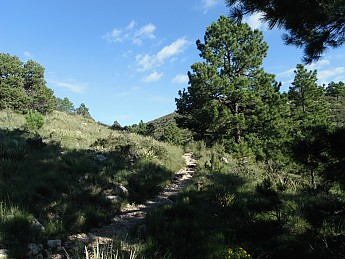 Looking back towards the backcountry area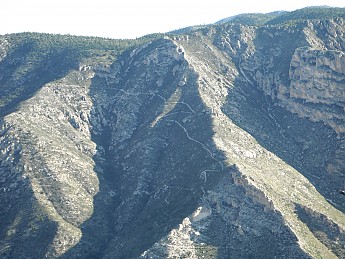 The Tejas trail as seen from across the valley.  The trail takes you to Hunter Peak.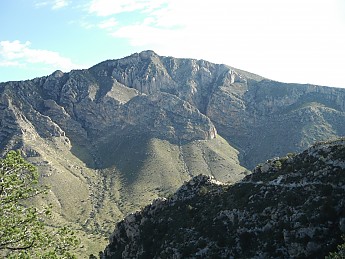 One more view of Hunter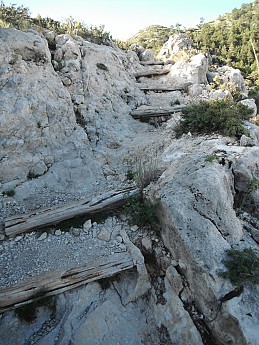 Nothing like log steps and switchbacks for gaining vert!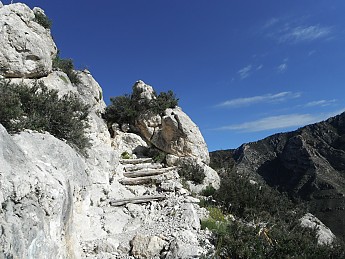 That's a switchback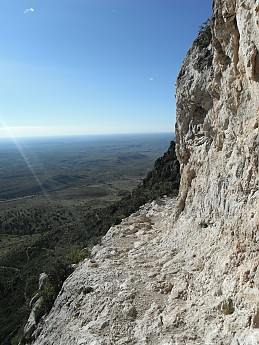 About 50 yards of good exposure coming up.  Don't want to roll the ankle or slip here.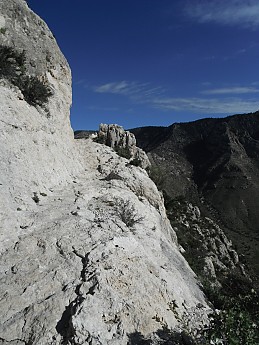 Looking back.  Sheer drop of about 200-250 ft.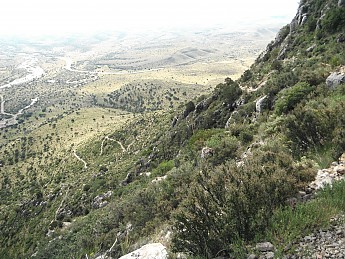 Did someone say switchbacks?!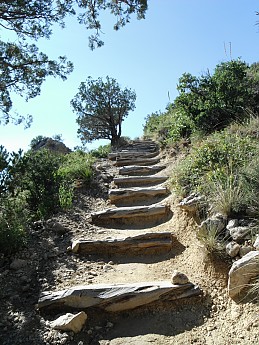 Nice looking set of steps to get the heart rate up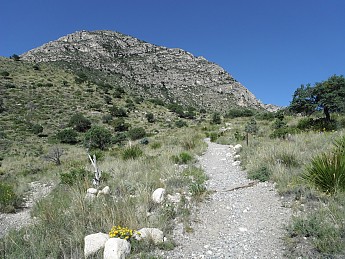 I was running on this part of the trail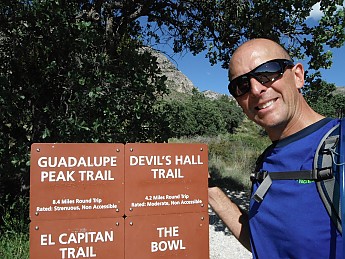 The end!