8:08 a.m. on October 22, 2014 (EDT)
TJ1984

1,994 reviewer rep
475 forum posts
This past weekend I was in the Chablais Alps, which are just north of the Mont Blanc massif, and the Dents du Midi, and west of Lake Geneva, ie in Haute-Savoie France. It is a stunning area and well worth visiting even if you dont feel like going up any mountains.

The town (if you could call it that!) I stayed in was La Chapelle d'Abondance, which although very small, was also quite pretty, and ideally situated for taking in the two most impressive peaks of the region; Les Cornettes de Bise (7979 feet):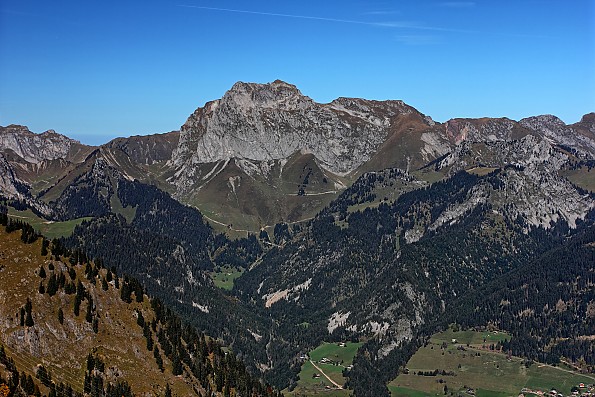 and Mont de Grange (oddly enough also listed at 7979 feet).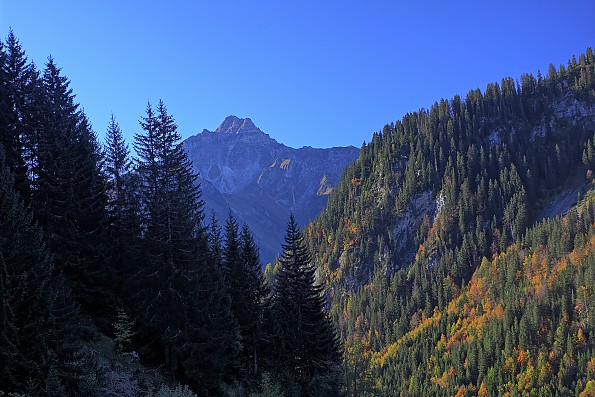 The Dents du Midi I would argue are much more impressive, but technically they are on the Swiss side of the Chablais massif.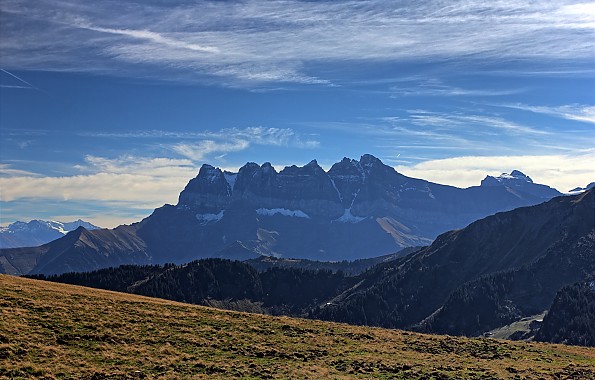 I didnt have time to catalogue my gear for this trip, as I was honestly just too excited to get outside! I had packed a medium sized expedition duffel full of gear so that I would be prepared for any conditions. There was supposed to be a cold front moving in with the potential of snow, so I had crampons and ice axe and appropriate clothing ready.... however the weather I had was absolutely stunning and I never had to touch that gear!
I did two days of hiking.

The first was the Cornettes de Bise:
Like most hikes in the alps, it starts in a forest lower down, works its way up to some alpine pastures, and then just walls of rock.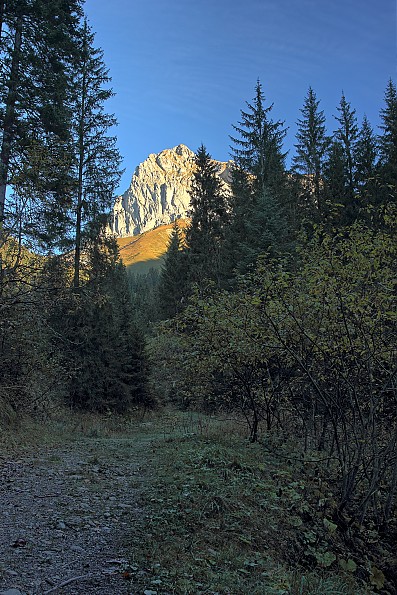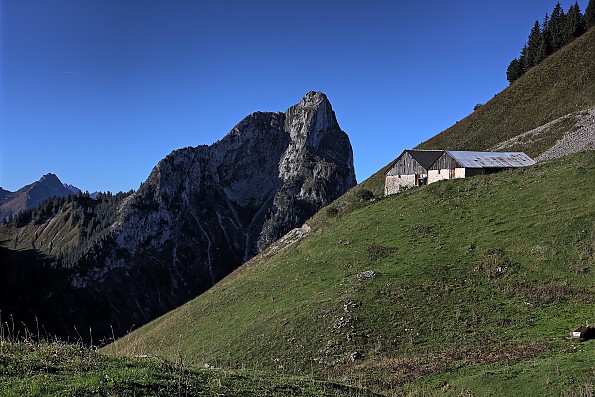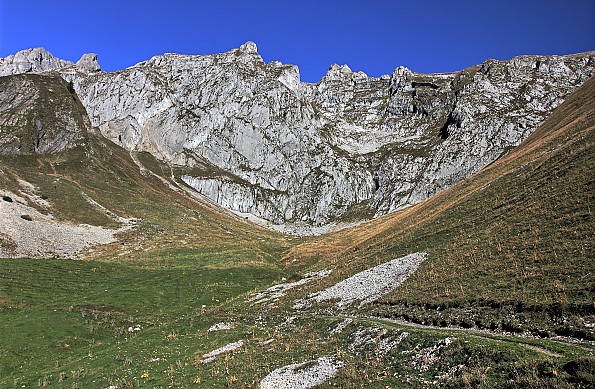 After a couple of hours of solid distance and altitude gain, I was at the summit, and the views were incredible!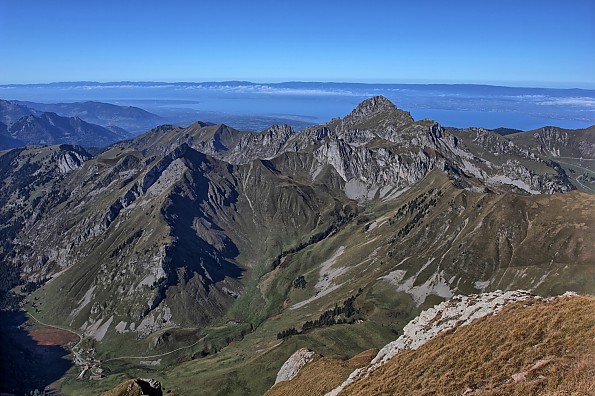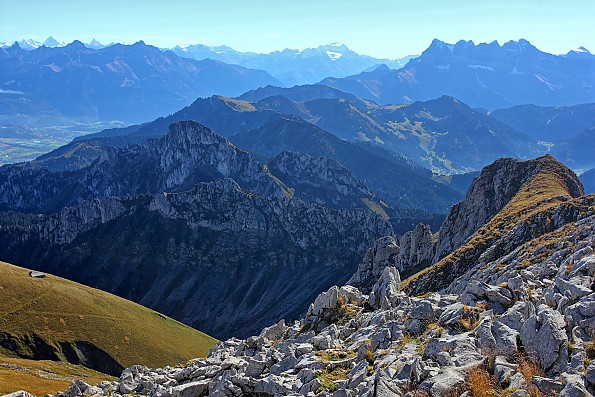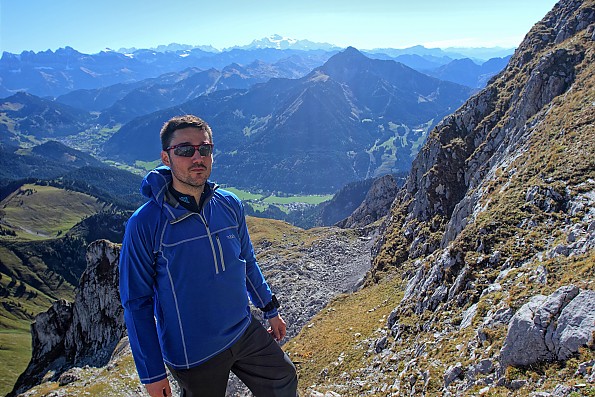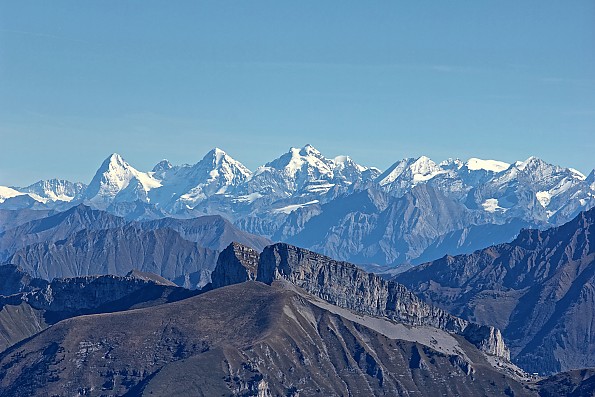 There is a great exposed ridge-line that runs across the summit, it made for some fun scrambling bits.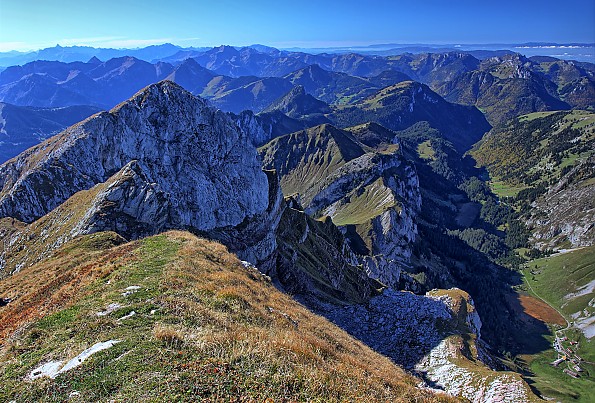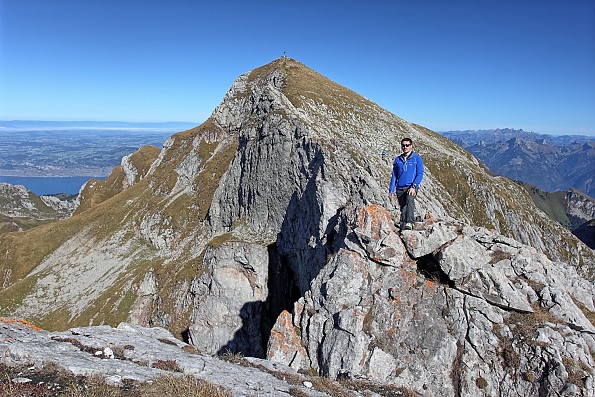 With the help of a telephoto lens, there was also a great view of Mont Blanc.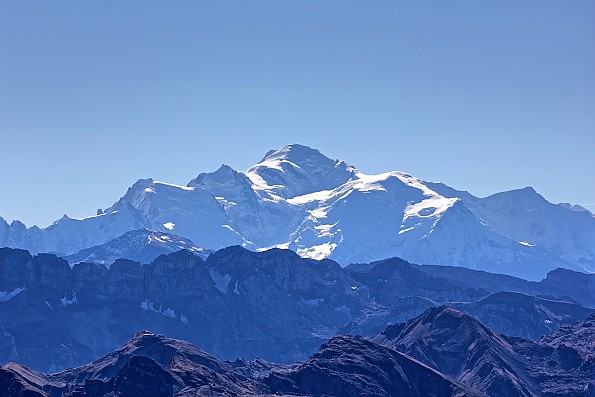 I took an alternate route on the way down, and end up by a lake, it was quite nice, but most of the way back after that was through a very steep muddy forest... where I lightly sprained my lcl... which was not fun!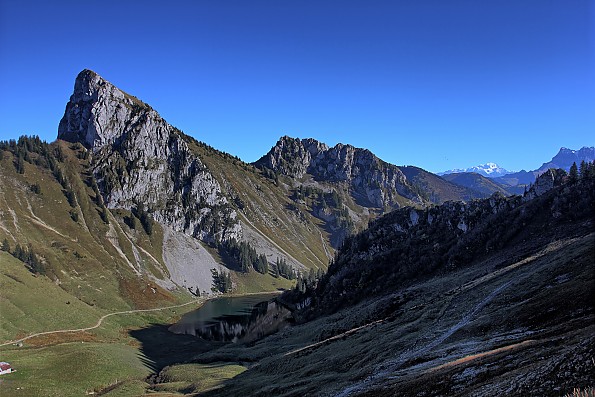 That concluded day 1, sore knee and all. I spent the night taking ibuprofen, and reading while in a hot bath trying to get my knee in the best shape possible for the next day.

I intended to do Mont de Grange, but if my knee didnt hold out, there were alternative routes I could bail from and still have a nice day out.

The hike started quite differently and took in much more forest path than I anticipated, which was a really nice surprise!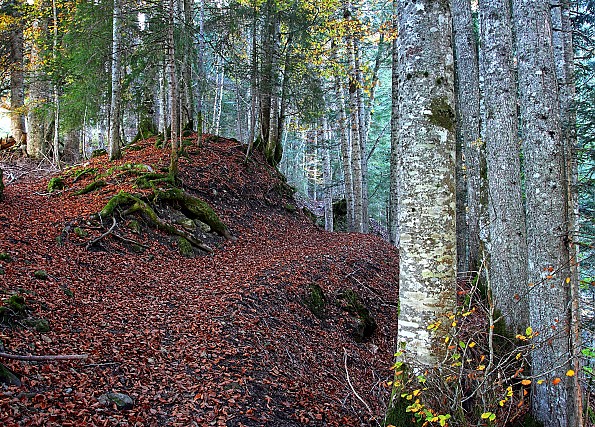 Really pleasantly surprised by this rather tall waterfall as well!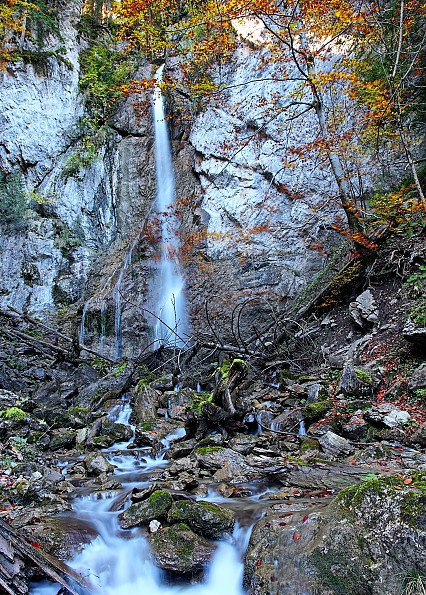 Eventually broke through to some open pasture land, and got up to a high plateau. By that point my knee was throbbing with every step, and I knew I couldnt do another 6 hours to reach the top of Mont de Grange and make it back down.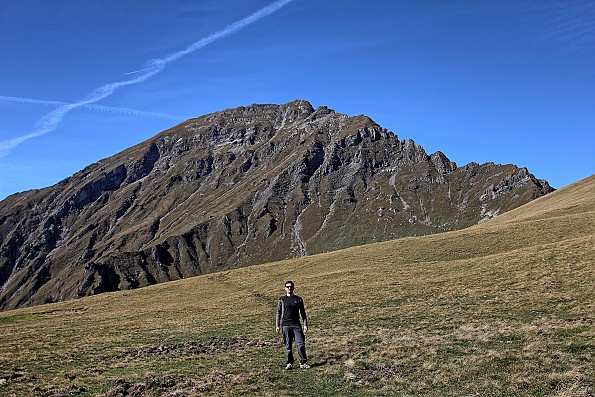 Instead I was content to make it up to one of the smaller surrounding peaks (Pointe des Mattes at 6860 feet) and call it a day!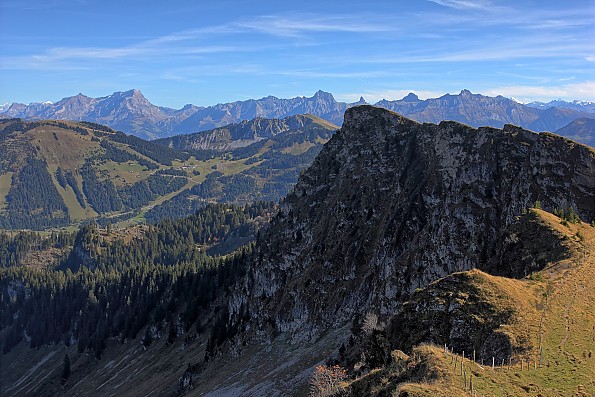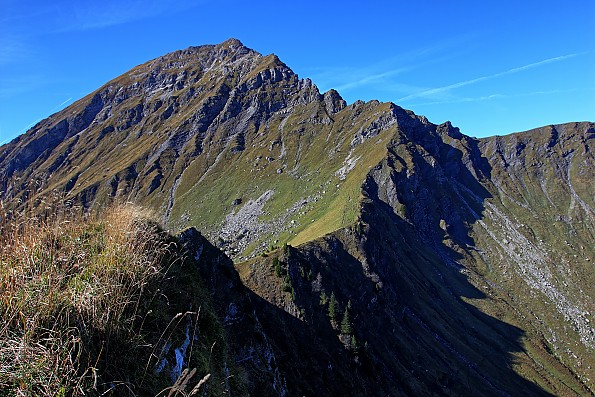 After a couple of hours, I was back to the chalet and resting my sore knee and getting ready for dinner. The hunter menus were popular so I was quite happy to get some wild hare and venison for dinner!

Sorry for all the photos! It was a very exciting trip in a beautiful area, and I would love to go back one day!