2:52 p.m. on March 2, 2015 (EST)
Jake W

TOP 10 REVIEWER
REVIEW CORPS
6,101 reviewer rep
1,086 forum posts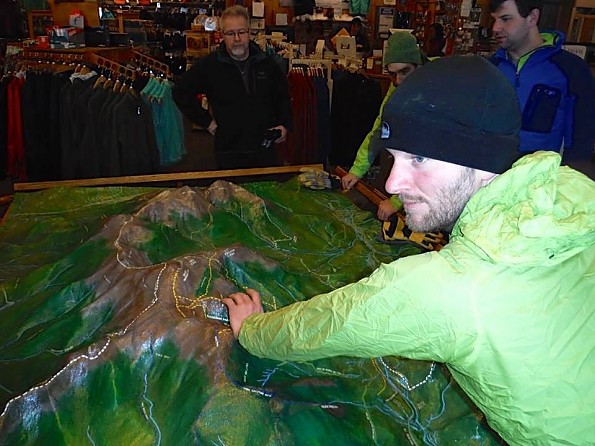 Going over the route we'd be taking to the top.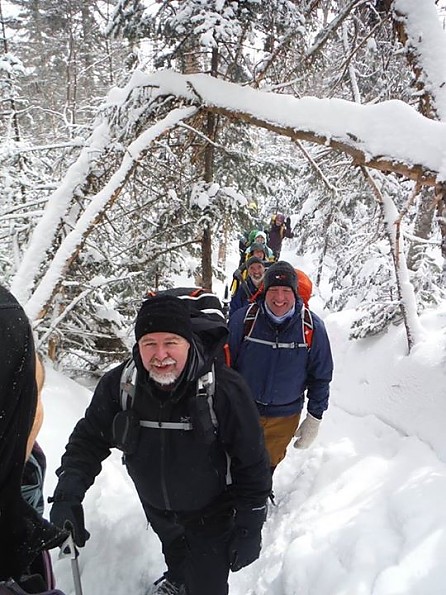 Beginning of the Lions Head winter route.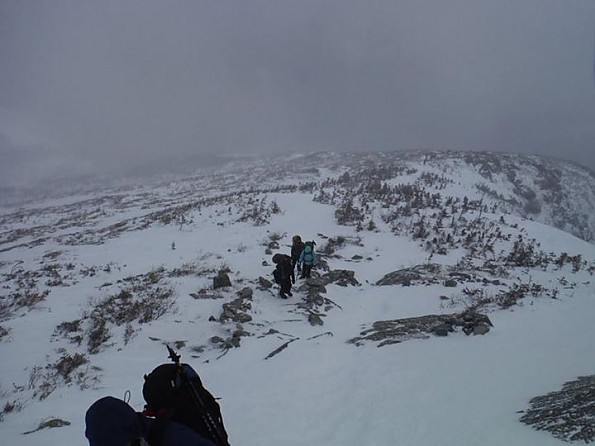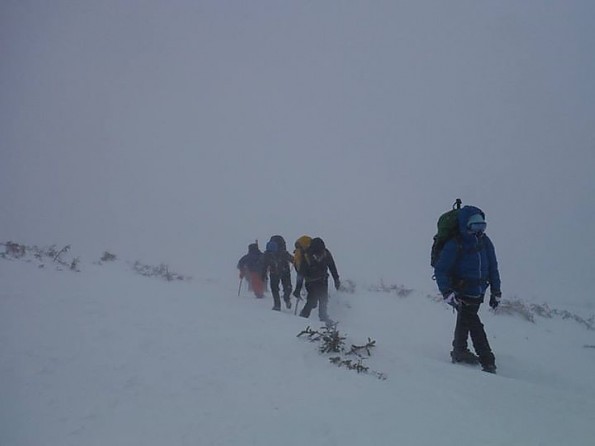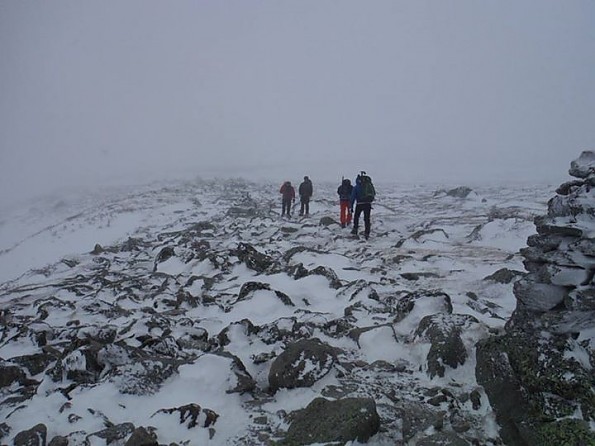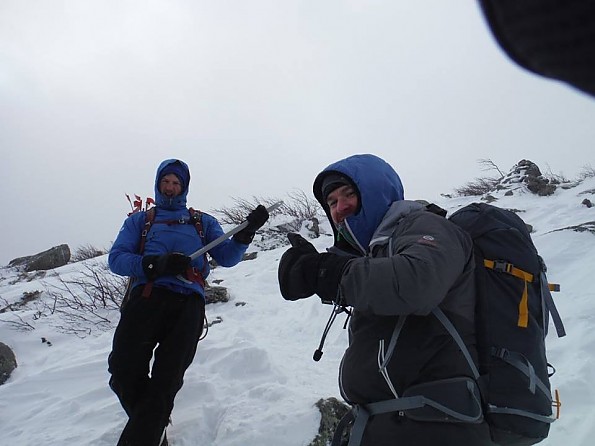 Nothin like a little ice ax guitar!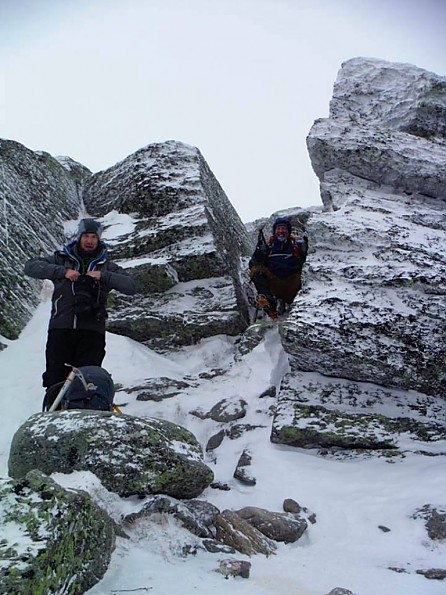 Weather heading up was incredible. Not sure the exact numbers but we heard once we got to the top that winds were gusting up to 97mph, and low temp while we were eating dinner was -54f.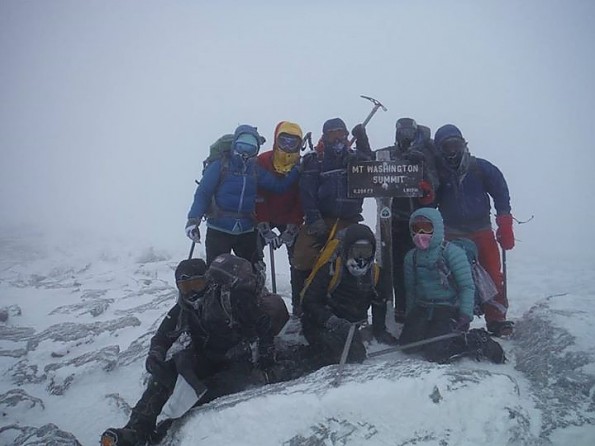 View from the top!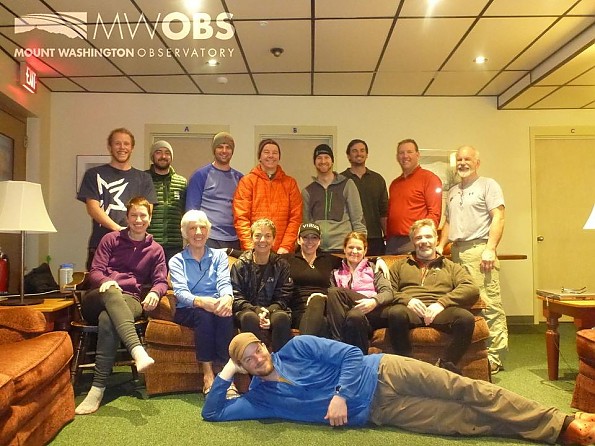 Climbers, obseravtory staff and caretakers relishing some warmth!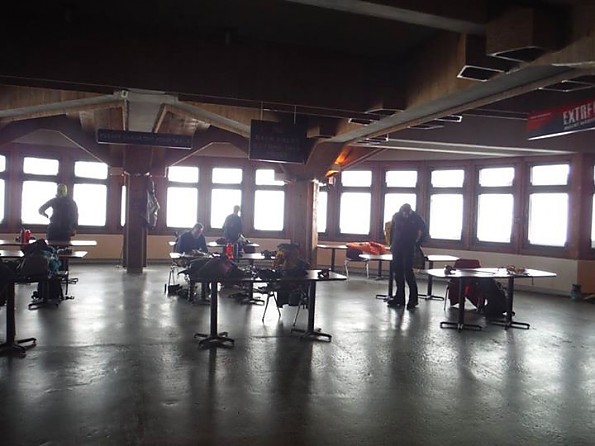 Everyone got a big table to lay out some gear to dry and fight for some space on the heater!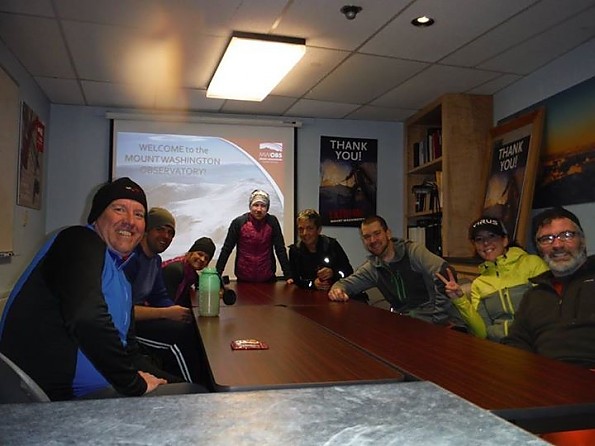 After changing into some dry clothes, you are given a quick presentation on the station and the weather phenomena that occurs there.
I haven't upload pics from my other camera yet, most of these have been borrow from another trip participant. I have a couple more I think about the rooms and accommodations that I'll add later.
After an incredible dinner- meatloaf, corn, fresh baked bread and cookies, salad, green beans- made by the wonderful caretakers, we gathered around in the living room for some fresh baked blueberry crumble. Some people were drained and were in bed for 730 and some stayed up to watch a movie together.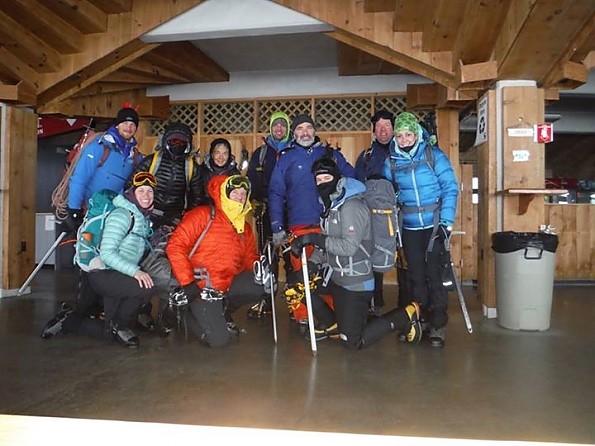 The morning after we were were all feeling refreshed after a good nights sleep and some bacon and eggs. (It's amazing what bacon will do for your team morale.)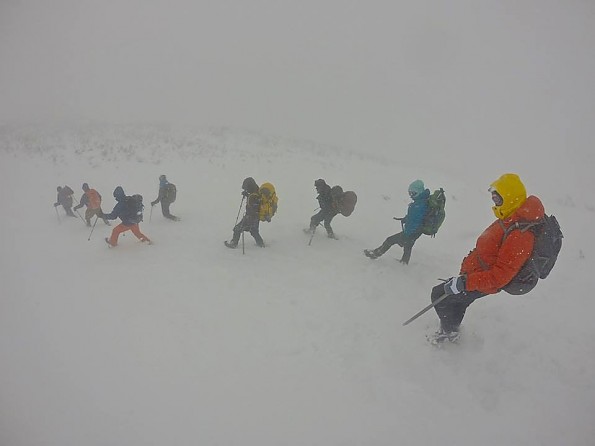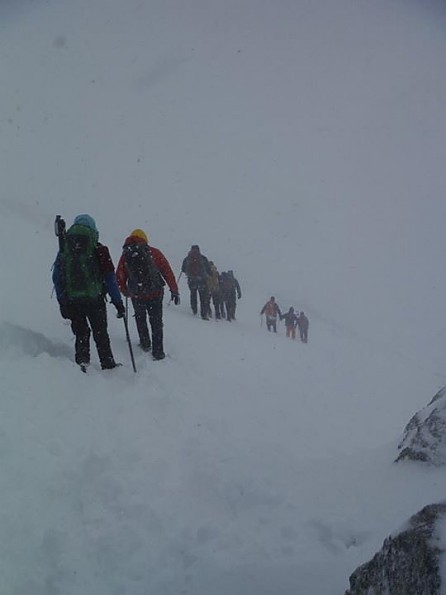 Weather on on the descent was ideal. Once we got below tree line there was a nice light fluffy snow fall that cushioned every step, incredible!


I took as many review corps items as I felt confident in for some further testing. I'll be updating those review in the near future. The Lowe Alpine Peak Attack pack, the OR altiHeat mittens, North Face Uno and Wild Things insulight all came with me. And of course the Trailspace merino beanie!
I wore the la sportiva Nepal boots and the patagonia piton hybrid hoodie, both of which I'm working on reviews of as well.