7:04 p.m. on October 2, 2015 (EDT)
TJ1984

1,994 reviewer rep
475 forum posts
Earlier this week, I made my last UK outdoor trip, an overnighter into Snowdonia National Park, in north Wales.
This trip starts with a photo I took over a year ago from a peak in an adjacent range in Snowdonia national park. That steep lump of rock is Pen yr Ol Wen (3209 feet). The two peaks behind it are Carnedd Dafydd (3425 feet), and Carnedd Llewelyn (3491 feet).
I have to show a photo from a distance, because the hike starts right at the bottom, and all the way up you are just looking at rocks with no real sense of what the mountain actually looks like.

I used the same gear as reported here. The only changes were the backpack (I used a Montane Torque 40 instead as it is more robust and carries load better while scrambling) and shelter (substituted my Siltarp1 with the the Silwing).

The hike is steep, and for the most part there is no real path, and in many areas, there is none at all. Most of the way breaks into scrambles, and there is great opportunity to "choose your own adventure". This made it really fun for me, and was why I have been wanting to do this for a long time. I am glad this was my last UK outing.
Looking down after going 2/3 of the way up. At this point, it is mostly sharp rocks or loose scree. The scree is annoying, but there are many great hand holds to scramble on the rocks.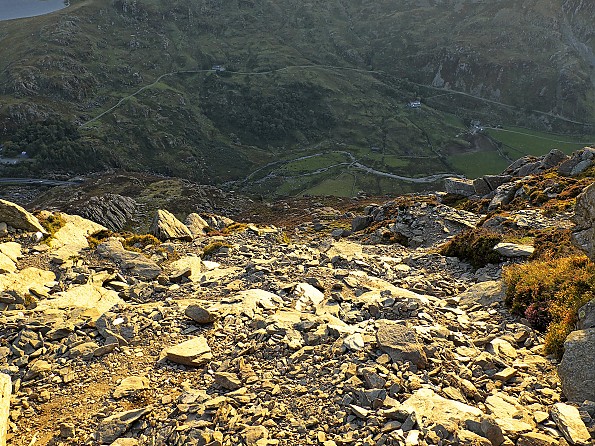 The final 1/3 was definitely the most fun. Great chance for some very fun scrambling.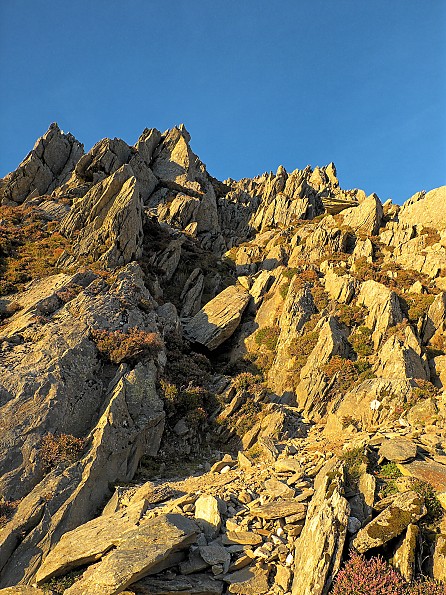 By the time I got to the top, the sun was setting, and I was treated to some wonderful light. (The water you see in the distance is the Irish Sea)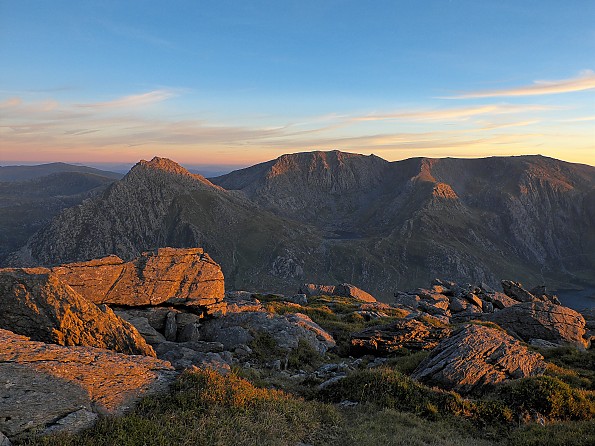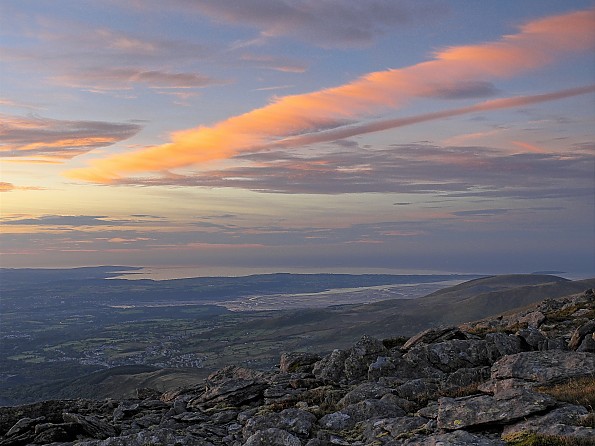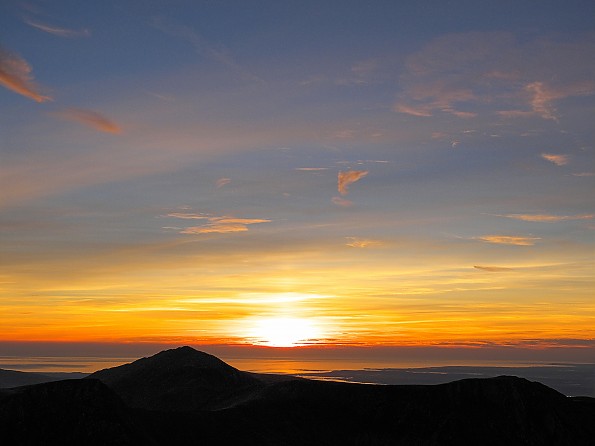 After taking in the beautiful views and having a bit of a rest, it was time to set up camp. I was on a flat plateau, about 100 feet down from the summit cairn (so about 3100 feet). It was very exposed, and the winds were quite strong that night, definitely stronger than forecast.
I was using an Integral Designs Silwing tarp as my shelter. It is a cat cut tarp, and they tend to do well in the wind. Even still, to make it manageable, I had to pitch it very low to the ground, and add extra guy lines. In the end, it was extremely stable and kept me safe while I was battered by wind all night.
I probably only managed about 2 hours sleep, but woke up to a beautifully clear dawn.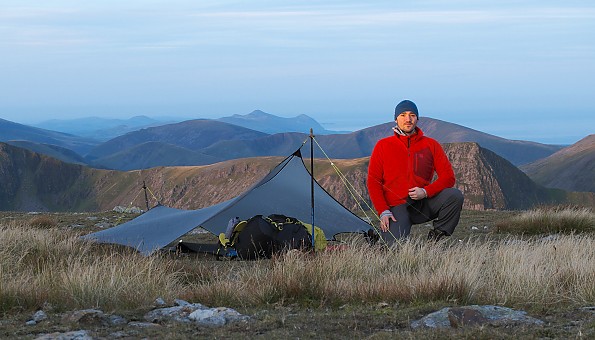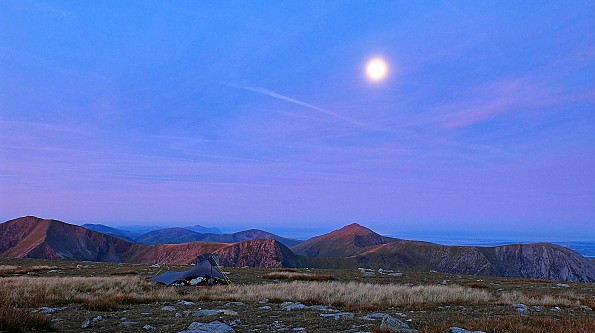 I continued my hike onward to Carnedd Dafydd, and then finally Carnedd Llewelyn (the photo below is looking back at Carnedd Dafydd, and behind that, Pen Yr Ol Wen).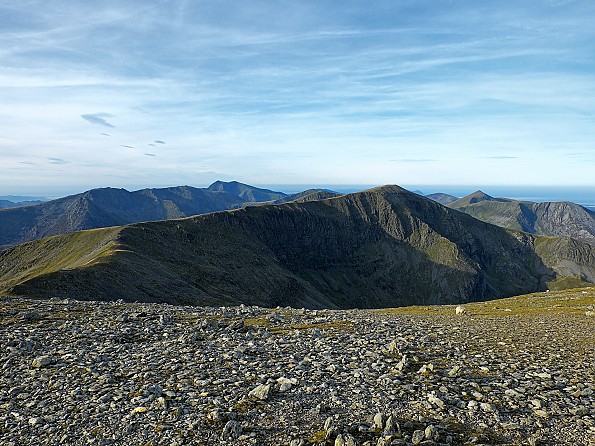 After bagging the peaks, I started my descent into the valley, and back to civilization. On the way I came across some beautiful Welsh ponies, rushing streams, and many little waterfalls.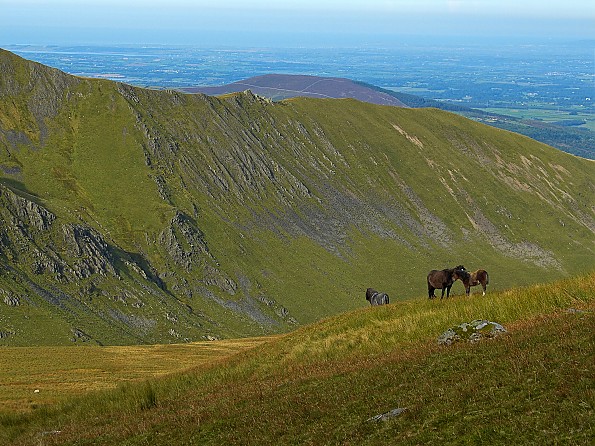 It was a great way to end my outdoor adventures in the UK.