Rob R
940 reviewer rep | 783 forum posts
2:04 p.m. on October 22, 2015 (EDT)
Both the Gila and Santa Fe NF present numerous opportunities for backpacking including miles and miles of well established trails, sweeping vistas and great places to pitch a tent below pine trees.  The Gila Wilderness, which was the very first wilderness is comprised of 558,000 acres when combined with the Aldo Leopold and Blue Range Wilderness areas.  The Pecos Wilderness lies within the Santa Fe NF and it covers 220,000 acres.  There are many different types of wildlife but I was in the Gila to fish for Gila Trout.  Gila Trout are found only in Arizona and New Mexico in the Mogollon mountains.  Gilas were listed as endangered for well over a half century.  It had been this way until as little as a decade ago due to efforts of wildlife biologists.  The Gila NF has been hit by wildfires in recent decades.  The most recent fire was the Whitewater Baldy fire back in 2012.  Flash flooding occurred after the fire in the burn scar area during 2013.  The result was many of the creeks that contained the native Gila Trout were overcome with ash flowing down the drainages.  This wiped out the Gila Trout from many of the creeks.  NM wildlife biologists hiked into areas and were able to rescue native Gilas.  They were successful in breeding these Gilas in hatcheries.  Once certain creeks recovered they began to reintroduce hatchery raised Gila Trout into the creeks.   There are still some native populations of Gilas deep within the wilderness and not easily accessible.  Many of the creeks can be hiked to but they don't have trails leading to them.  There are trails somewhat nearby but to get to the creeks which have the natives, bushwhacks are involved.  Also, some stretches of these creeks might be closed entirely to fishing or have special regulations for catching the Gilas.  I fished a creek which was deemed to be recovered and stocked with the hatchery raised Gilas.  All fish that I caught were were caught using a single, barbless fly.  All were photographed and immediately released.
The fish in the Santa Fe NF and Pecos Wilderness were brown trout and rainbow trout.  I was hoping to locate Rio Grande Cutthroats but I didn't have any luck in that department.
I drove from the village of Reserve, NM, 44 miles to Ben Lily CG.  This is were Willow Creek and Galita Creek were located.  They were deemed recovered. The drive consisted of some pavement and mostly gravel roads.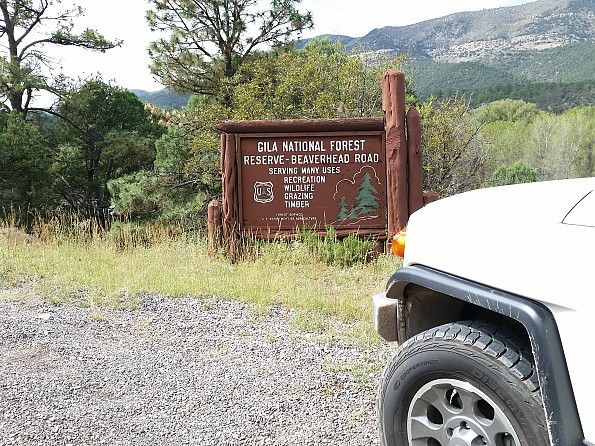 Passable by most passenger cars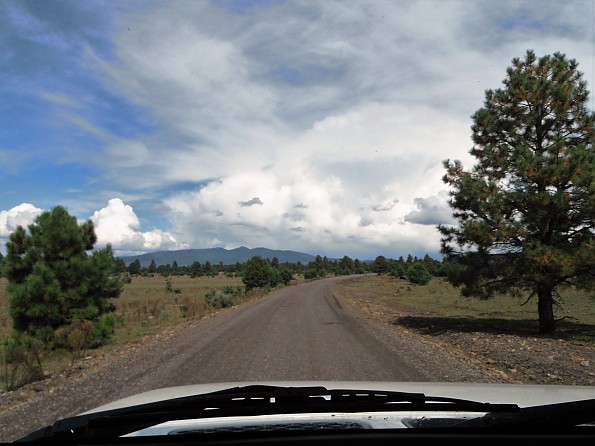 Ben Lily CG (no charge to camp).  The chemical vault toilets here were the cleanest, best smelling toilets I had ever used.  Either the FS just cleaned them or they don't see much use. About a quarter mile to the east is a trailhead to access the designated wilderness.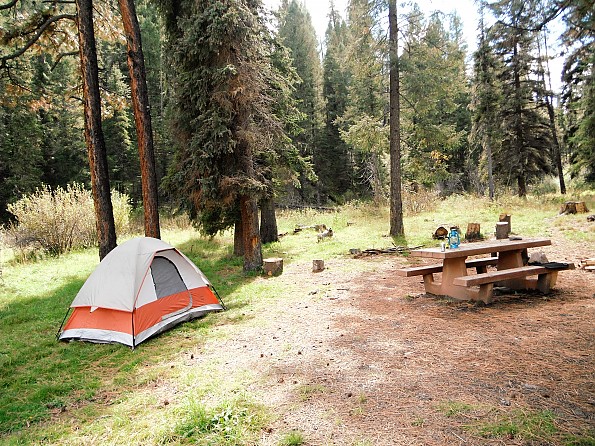 Willow Creek.  The opposite treeline is the wilderness boundary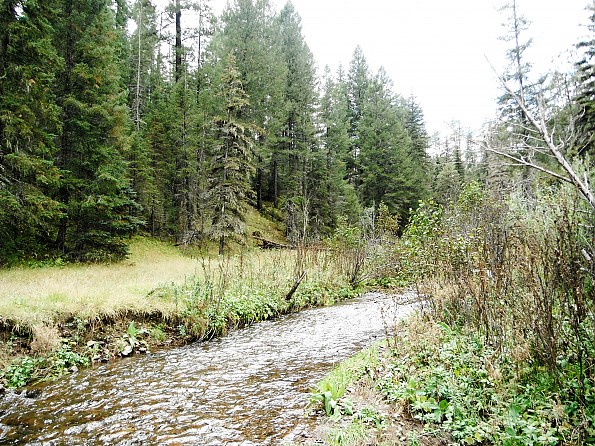 Sunset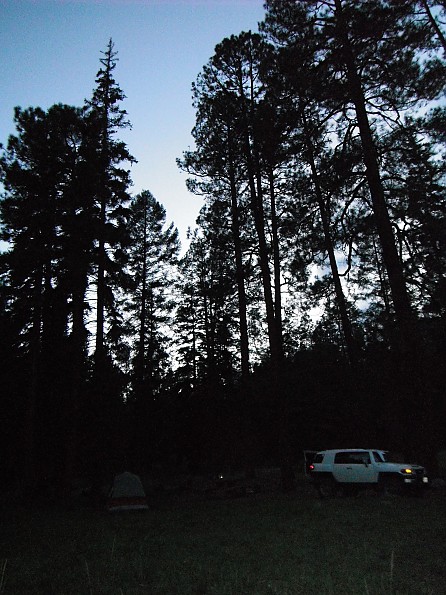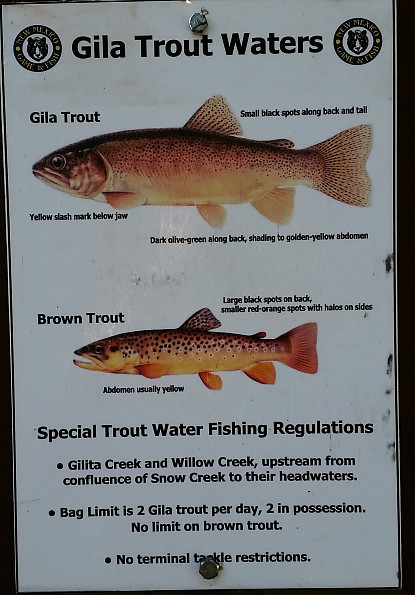 This is my first ever Gila Trout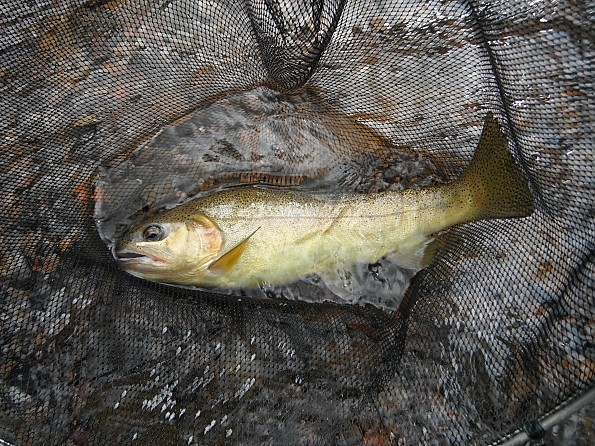 Caught on this partridge and orange fly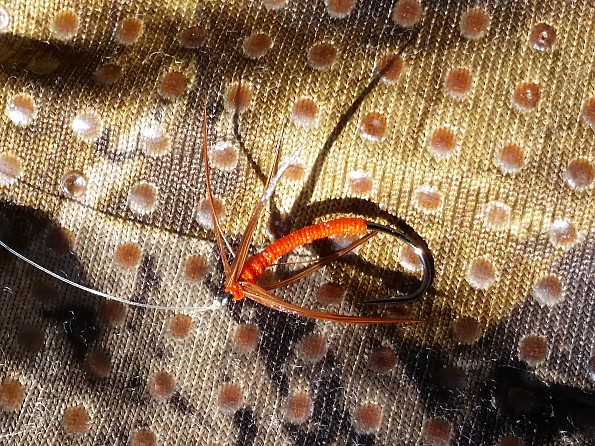 Another Gila with slightly different coloration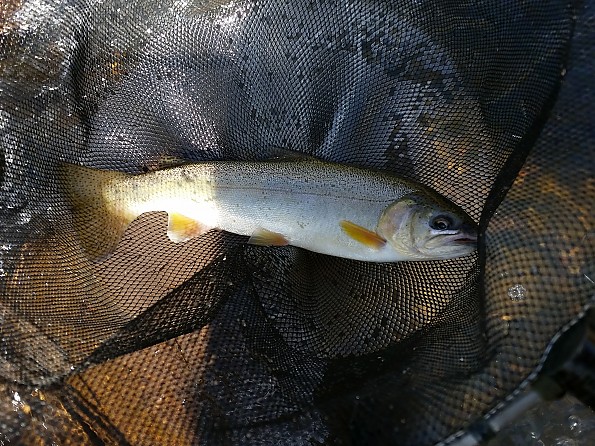 Willow Creek and I.  That's a Tenkara rod that I'm holding.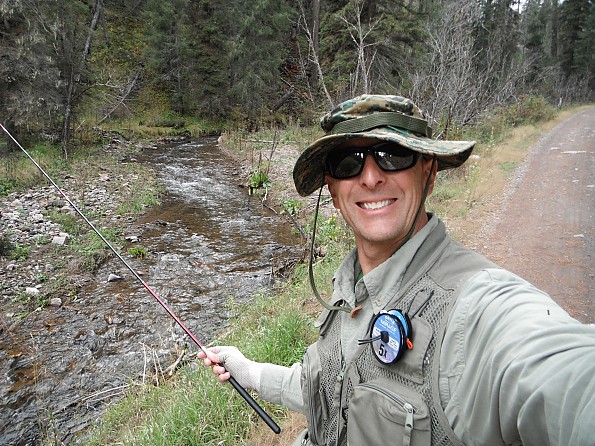 I stopped at this RV park and used their showers after leaving Reserve.  Great owner and the showers were nice and clean.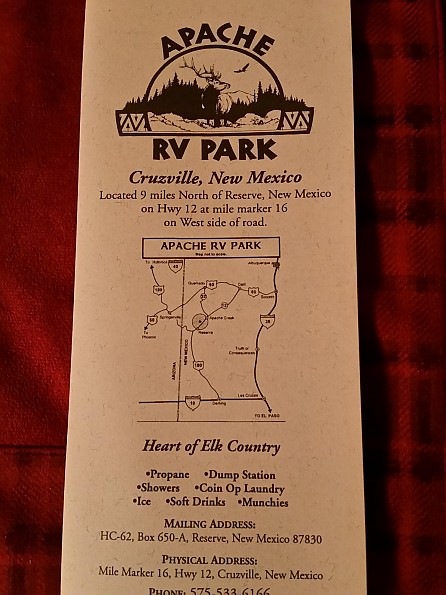 On the last night in the Gila, a squirrel decided to use my vehicle as its home.  It nested on top of the engine and chewed through the wire of the #6 cylinder.  I had to drive 44 miles back to Reserve on only 5 cyclinders and a flashing check engine light.  Luckily, there was a mechanic that could diagnose the problem, repair it and reset the check engine light.  The nearest Toyota Dealership was 3 hrs drive into Arizona or 3 hrs drive to Albuquerque.  If you are ever stuck in Reserve, NM due to mechanical problems, the guys at Catron's Garage will help!
On the way I stopped at the Very Large Array near Magdalena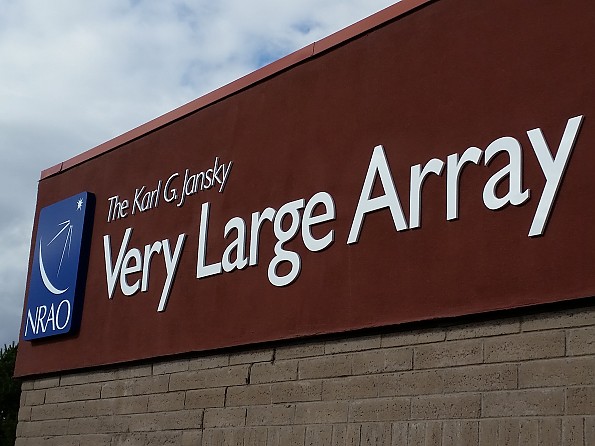 As seen in the movie "Contact"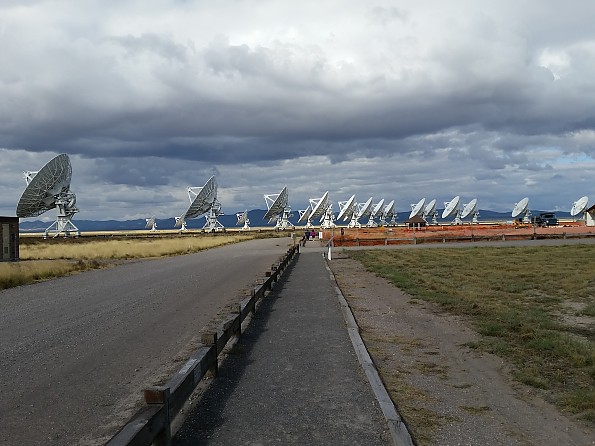 When they are not in use or down for maintenance, they would be pointing straight up.  Each antenna is 82 ft in dia.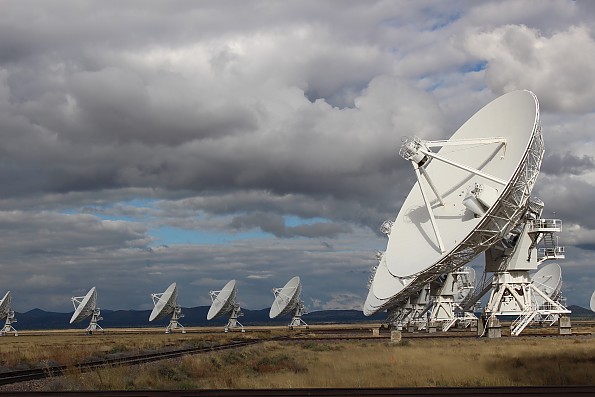 A "selfie" from within the sundial display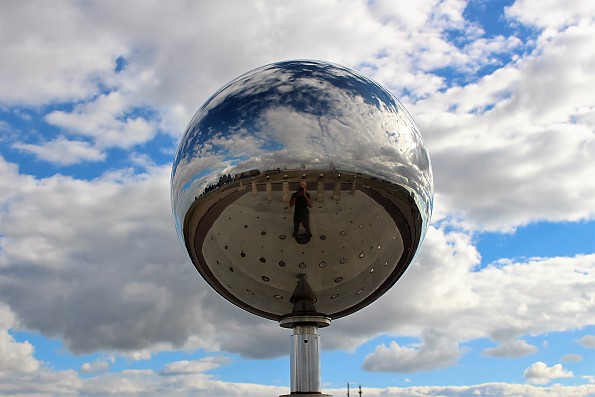 Onward to the Santa Fe NF and Pecos Wilderness
Santa Fe NF in the distance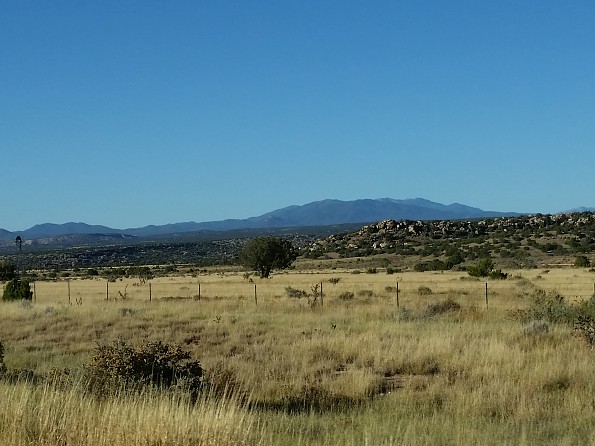 In the Pecos Wilderness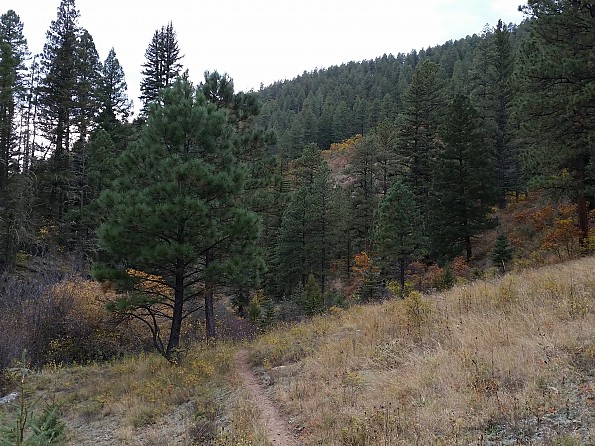 Pecos River, wild and scenic portion.  Further downstream, the river becomes much wider and deeper.  In the summer months the downstream areas are overrun with spinning tackle and bait fishermen.  I saw two other fly fishermen but they were miles downstream from my location.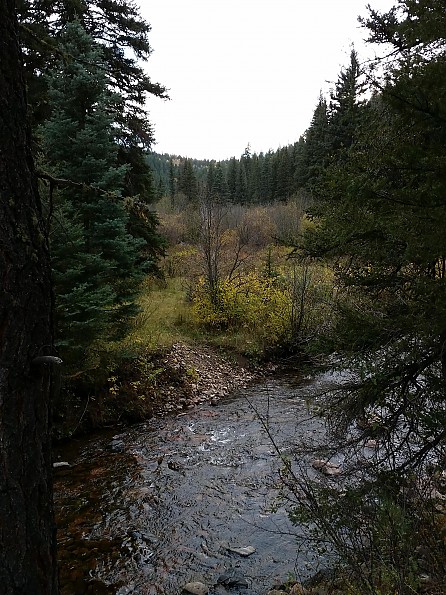 Bridge crossing.  There is quite a bit of horse travel during the summer months and on into hunting season.  This prevents the stream bed from being damaged as well.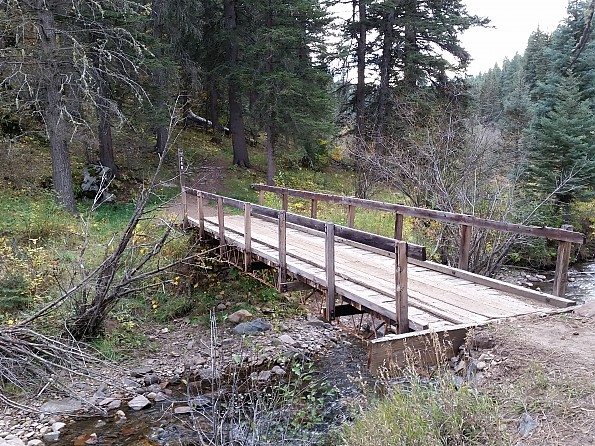 Wild and scenic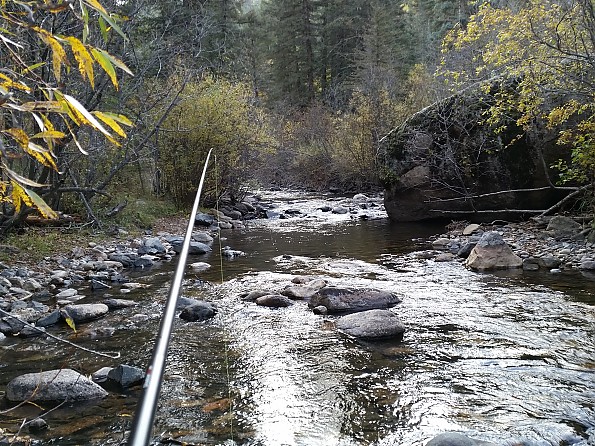 Wild browns, all were released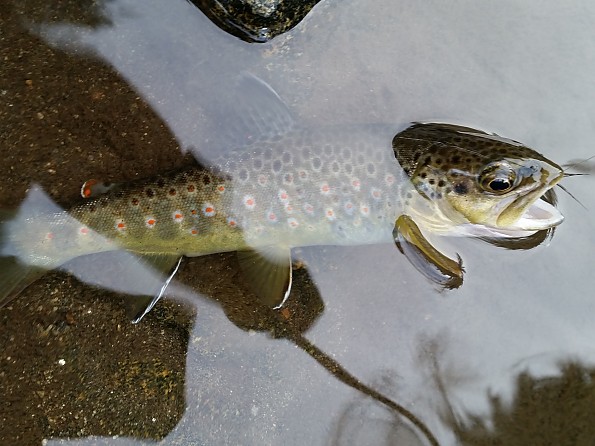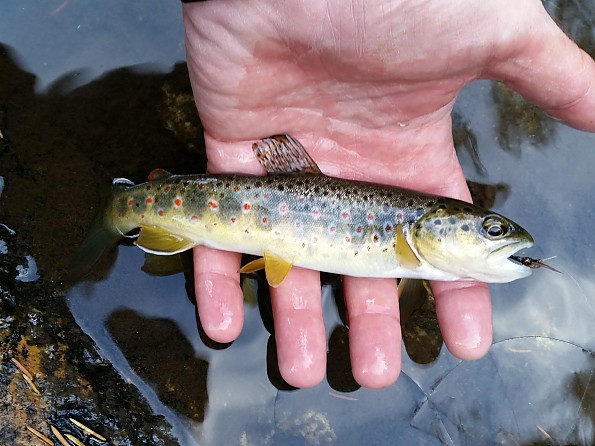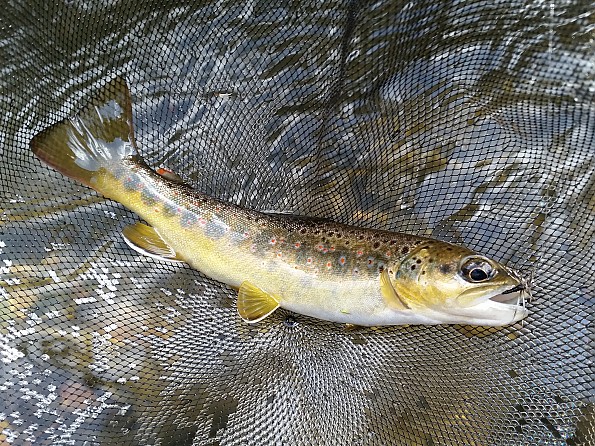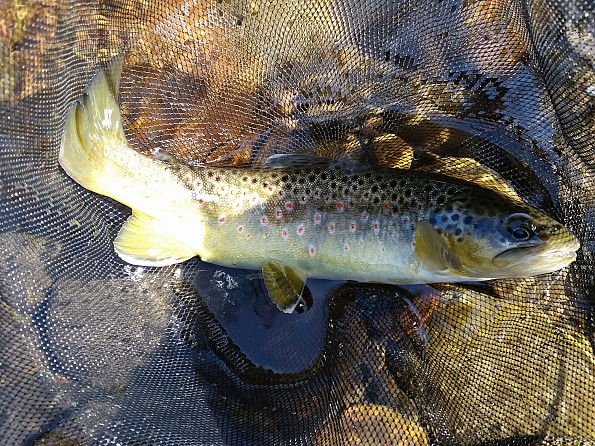 If you ever find yourself in New Mexico, these two forests are worth exploring!