Dale @Dale 2
0 reviewer rep | 60 forum posts
10:52 a.m. on February 14, 2016 (EST)
A few weeks ago I wandered off into the mountains for a few days. The first day was raining and windy so I held off a while to see if it would stop. It didn't, I headed out anyway.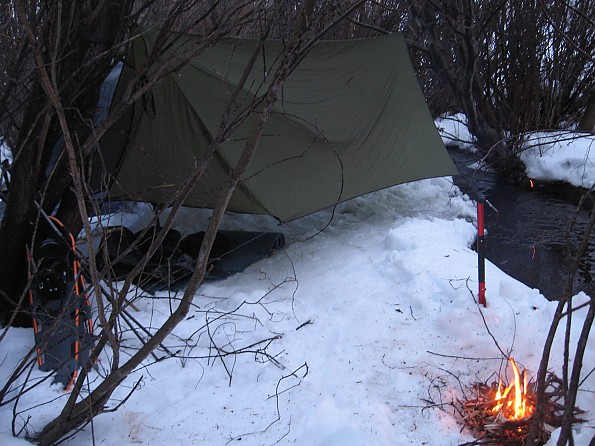 The storm was kicking up pretty good and wasn't going to back off so I altered my course and tucked myself into this protected little clearing along Miller Creek where I spent three amazing days of quiet solitude.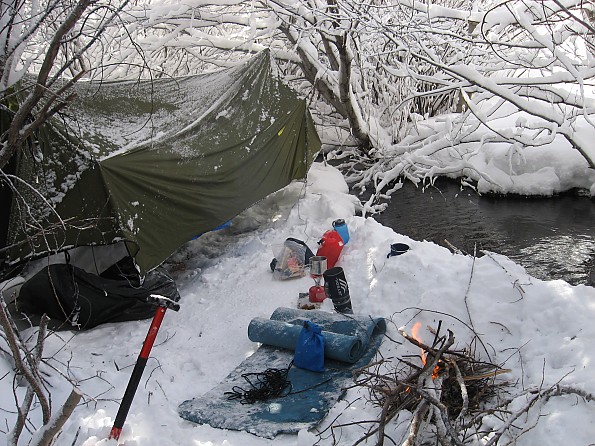 The storm turned to snow overnight. Is there anything as quiet as the hush of a crisp, cold morning in the mountains with new snow?  I love it up here this time of year because snowshoes are about the only way anyone could get in here. That being the case, I have the place pretty much to my self from the end of hunting season until spring. The next two days were quiet and peaceful with intermittent snow and very cold temps. The third morning was especially cold and I opted to stay in the hammock and enjoy a couple of extra chapters of my book even though it meant a late breakfast. 

The nice thing about camping in willows is not only do they provide shelter but each clump of willows will have several dead willows in it. Since they don't fall over they stay dry enough to provide fire wood in weather like this. Camping down along the water in a low spot makes things a bit colder, but was a worthwhile trade off to be sheltered from the storm like I was.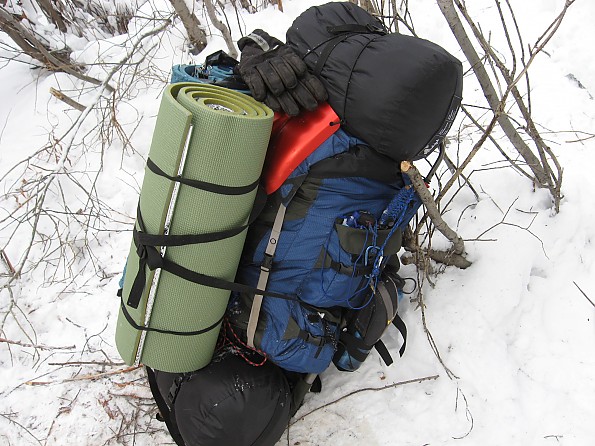 Mid day on the third day packed up and on my way. Looking forward to the next one!