Bill Hudson
260 reviewer rep | 207 forum posts
1:13 p.m. on June 16, 2016 (EDT)
My son wanted to spend the day with me in the mountains on Tuesday before departing for Israel this morning for six weeks of archaeology work. So we went to the Shenandoah National Park, specifically to Calvary Rock and Chimney Rock on the Rip Rap Trail. 
It was the maiden voyage for my new bamboo stick which my son had previously cured and had recently given me. As I age I'm finding I often need that third leg in the mountains.
Beautiful day for it.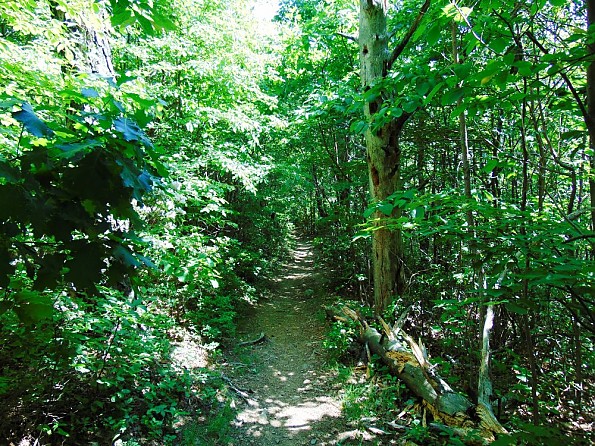 Calvary Rock with Shenandoah Valley and Allegheny Mountains in the background.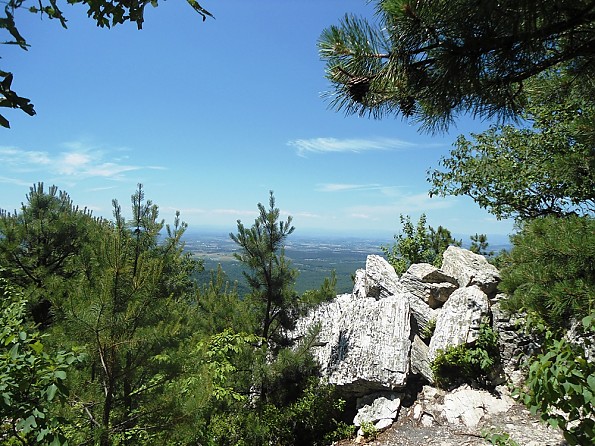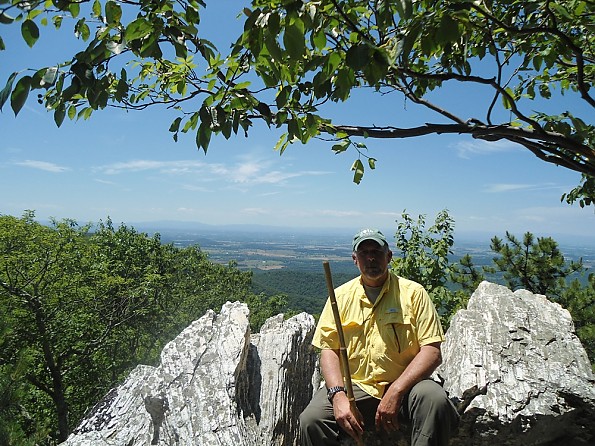 Chimney Rock