1:42 p.m. on July 7, 2016 (EDT)
LoneStranger

TOP 10 REVIEWER
REVIEW CORPS
10,558 reviewer rep
1,678 forum posts
Playing catch up so these won't be too long, but I have a solo Carrigain two-nighter and a three-night family trip to Baxter State Park left over from May to share this time around.
Full versions can be found here:
BSP Martin Ponds & S. Katahdin Lake
Carrigain
This trip followed shortly after the lowlands loop I did in April. The snow was gone down low this time, but I brought my spikes expecting ice on the climb. My plan was to camp in the Stillwater neighborhood the night before and after leaving me an entire day to ascend via the Desolation Trail and then go down the other side before looping back into the Pemi.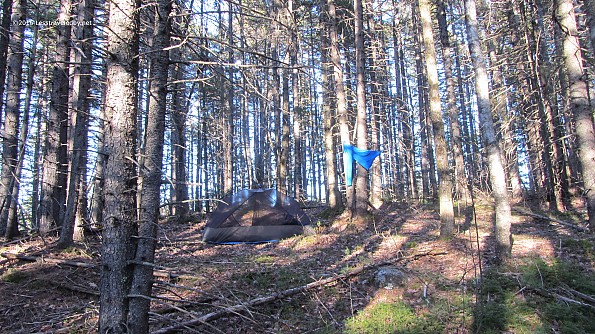 The walk in was a nice warm Spring day and I enjoyed having a bit of sun left rather than eating dinner in the dark. It dipped into the 20s that night so not exactly Summer just yet.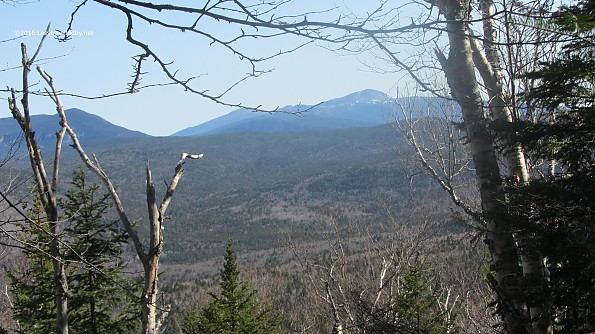 It was a great morning for climbing, cool and clear. I was rolling along enjoying the views including Washington at times when the trees got out of the way.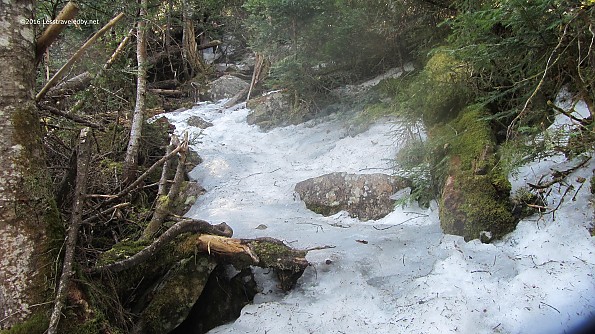 Then I hit the ice and the adventure began to get more serious. I was too busy to get any more pictures, but the last mile was quite treacherous even with my Hillsounds. There were some really steep sections that had me wishing for full crampons or an ice axe, but I met a guy coming down who didn't seem worried a bit despite wearing just trail shoes.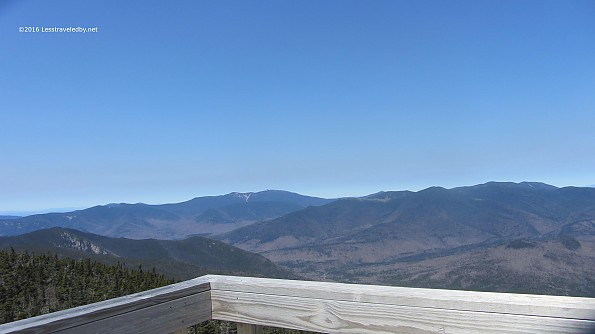 View from the tower at the top of Carrigain looking past Bond towards Franconia Ridge. Worth climbing up the slippery slope for views like this. I also met a few friendly day hikers up here as well as a few more on my way down the other side of the mountain.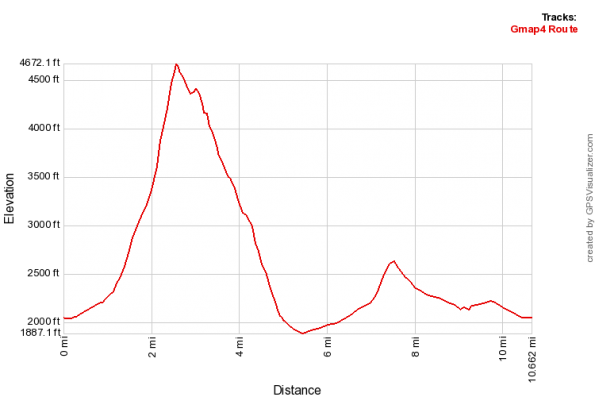 This is roughly the profile of the day of the climb, but I cut it a bit short as it was getting dark and camped around the 10 mile mark as shown on this elevation. Actual mileage is likely a bit longer as the mapping I do to plan my trips is not terribly accurate. Other than the ice the climb went really well so I'm thinking next year maybe I'll wait a few more weeks.
Martin Ponds - S. Katahdin Lake Family Baxter Trip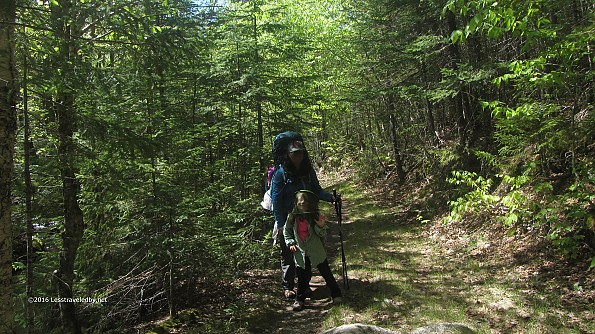 We have a tradition of booking a few nights in Baxter the week before Memorial Day each year. The weather can be fickle that early, but the bugs are quite dependable so we come prepared.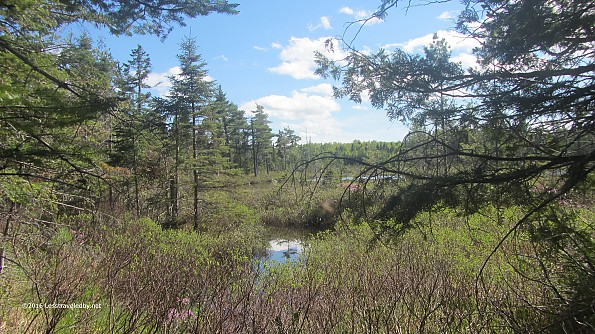 This area is at the very southern end of the park and accessed from the Avalanche Field trail head. I passed through here on my BSP/IAT loop last year and thought it would be a neat place to take the girls. Well and I wanted an excuse to visit Martin Ponds which I missed last time.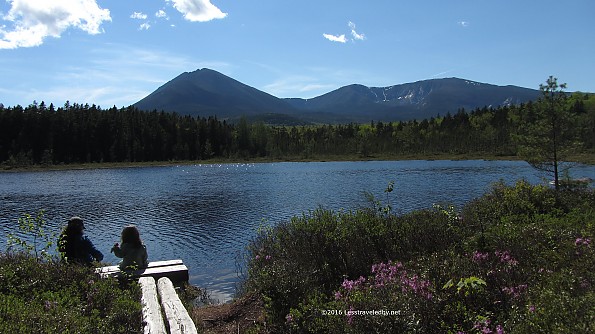 Killer spot for a camp with just a single lean to. Most folks want to climb the mountain, but if you just want to sit and look this place was hard to beat.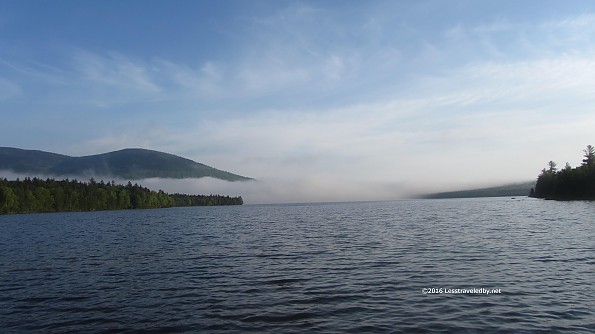 In the morning we moved on to the south end of Katahdin Lake where we were booked for two nights. We spent a lot of time exploring the area since our daughter insisted on going for another hike every time we sat down.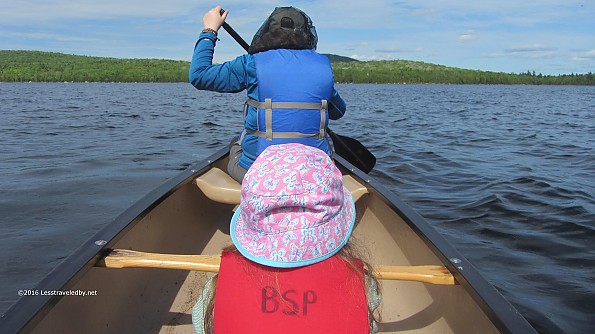 We were able to get her to sit still in the canoe for a lot longer this year. When the wind died down enough to allow it we spent some time paddling around the island near our camp but stayed close to home in case the winds came back.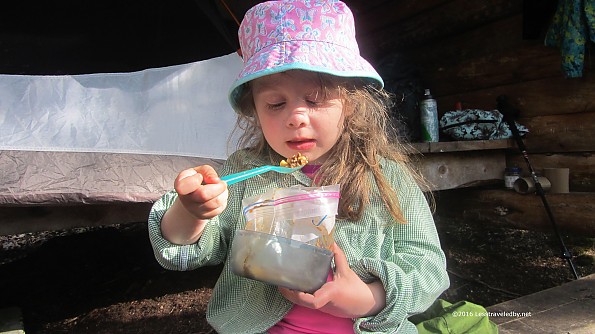 The little one has begun to master the art of eating freezer bag meals which means my poor, starving wife can focus on feeding herself. I make smaller portions for her with less spice, but she has to follow the "eat it all or you have to carry it out" rules.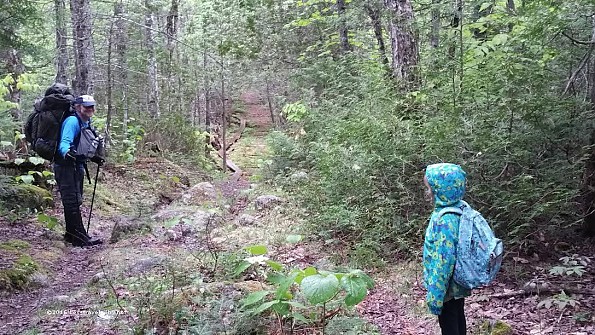 We did the three miles back to the car in the rain on the last day and didn't mind a bit. The little one suggested stopping to explore a trail she spotted on the way home so I think we may need to do more miles next time!