11:52 a.m. on October 9, 2016 (EDT)
LoneStranger

TOP 10 REVIEWER
REVIEW CORPS
9,709 reviewer rep
1,577 forum posts
A few pics from some summer fun up in Baxter State Park. Didn't get up as much as I'd like to have this year, but these were two different sort of family trips that definitely made the long drive up worth the effort.
Long versions can be found here:
With the Girls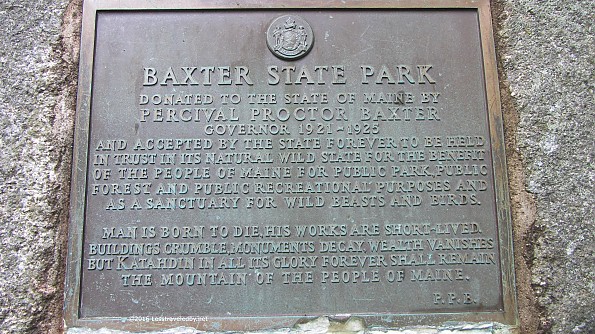 This late June trip was booked in hopes the girls would be meeting me at the end of my 15 day expedition testing hike. The plan was for them to meet me at the bottom of the mountain with bratwurst, beer and clean clothes, but thanks to that hip issue I got to drive up with them instead.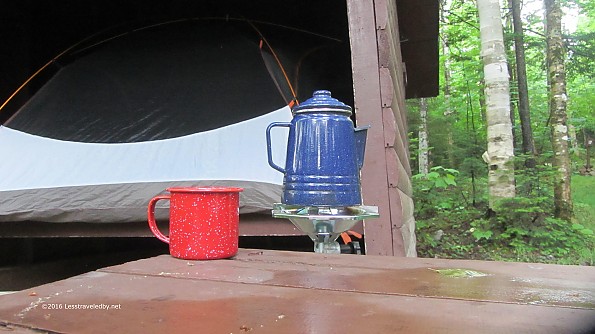 Car camping does have its advantages as does forking out the rent for a LT when the weather decides to get wet. I'd reserved us one of the two walk in lean tos in the Roaring Brook camping area. With fresh perked coffee and a roof over our tent we were living in style.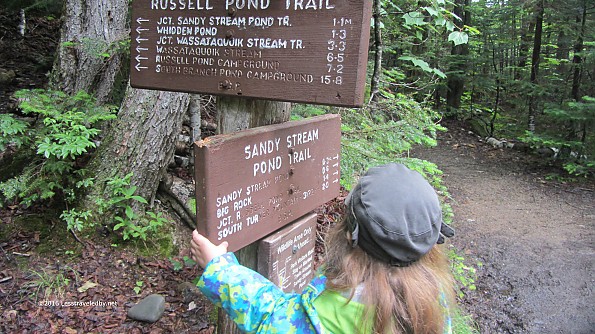 Of course we weren't there to camp. We had trails to explore. I have always followed the Russell Pond Trail in or outbound and was looking forward to covering new ground with the family.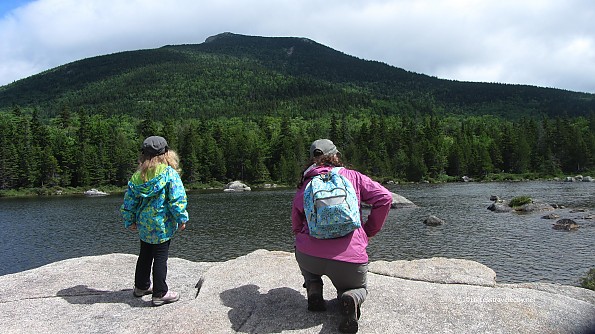 Sandy Stream Pond was popular and we met a series of other hikers both times we were in that area. I'm used to the deep wilderness of the back country trails so it was amusing to see folks daring to venture a few miles into the edge with big smiles on their faces. If they only knew what they'd find if they kept going.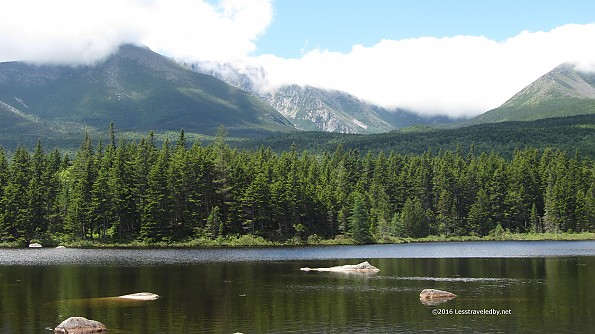 We kept going, eventually joining up with the RPT and reaching the Whidden Ponds area. The mountain had some great clouds wrapped around the tops. We had great tortillas wrapped around tuna and fresh greens. Amazing lunch spot with no one but us and lot of frogs hanging out.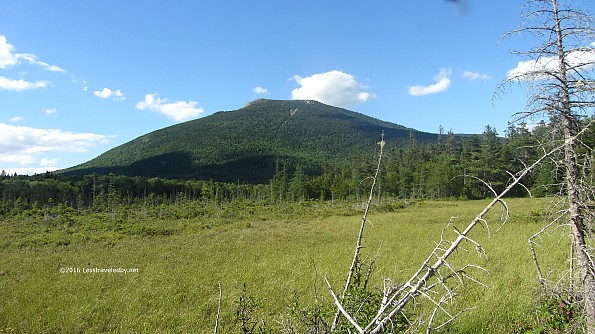 Later we took a tour of a very interesting nature trail just across the Roaring Brook from the camping area. I'd seen the signs many times and giggled at the thought of a nature trail in BSP. It led through birch and pine and eventually out into a giant bog at two different points. There were boardwalks that let you get deep into the amazing flowing plants there with dry feet.
I think we still prefer backpacking so we can avoid having neighbors, but it was neat to explore this area.
With the Boys
The boys come up from Texas every year, my brother and his son, looking for varying amounts of adventure depending on how tough they are feeling. This year they opted to make a second attempt at the Freezeout Loop that ended in a flood the last time we tried it 3 or 4 years ago.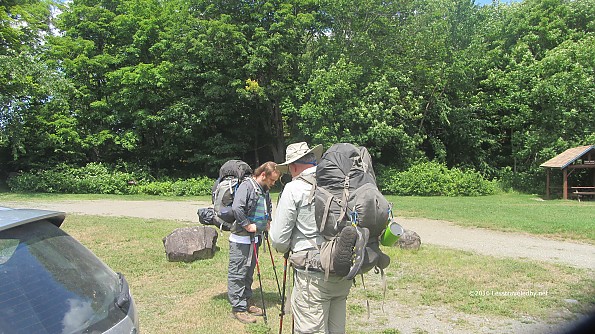 Since we ended up at Trout Brook by accident last time I parked the car here on this trip to save me another long road walk. We stuck with the counter clockwise travel, just changing the order we'd hit the camps.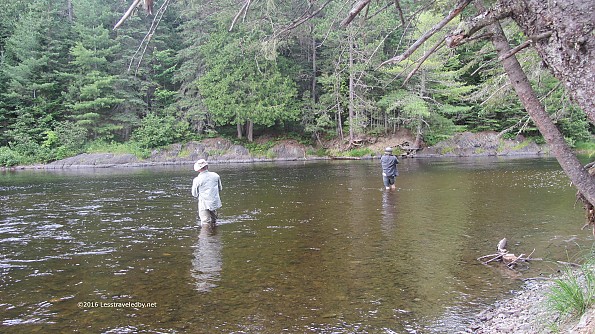 We made great time getting to our first camp, Little East partly because the trail was easy and partly because we were excited to do some fishing. Last time here we'd eaten well, but this time most catches were on the small side.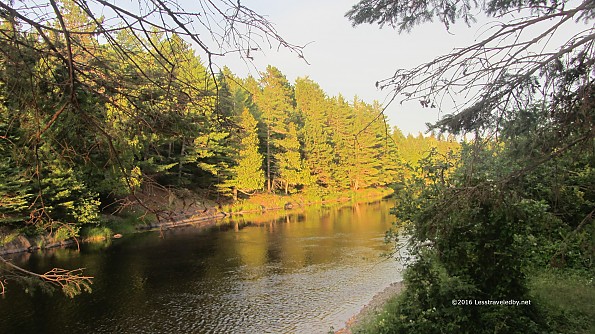 It was nice to see the place in the sunshine. Our memories were of rain and wet boots before, but now we'd have another perspective on the place.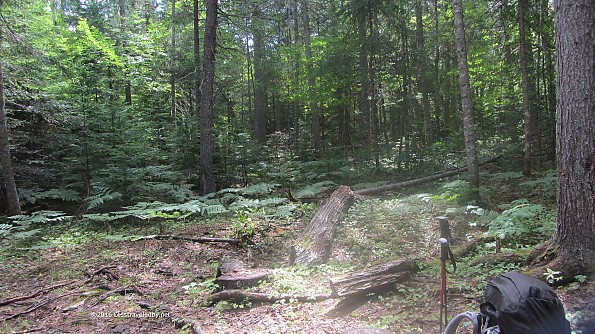 This is where the old Webster Stream LT was located. The entire building was removed and the site completely rehabilitated. Even knowing it had been here it was really hard to tell exactly where it stood. Thankfully we didn't need to ride out a flood there on this trip.
A few weeks after our flooded out trip a tornado ripped through this area knocking down a huge swath of trees on the trail. It took the park several years to build a new section of trail that bypassed both the flood and tornado damage. While they were working in the area this shelter was removed too. A lot of work was put into reopening access to this trail and the loop it opens up.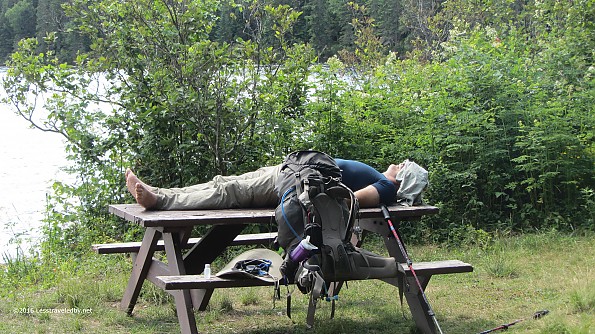 We were happy to arrive at Webster Lake after all of these years. My brother was so excited he took a nap. The lake was pretty enough but the site was a bit of a let down. It is a combo LT and tent site with a small and uncomfortable lean to.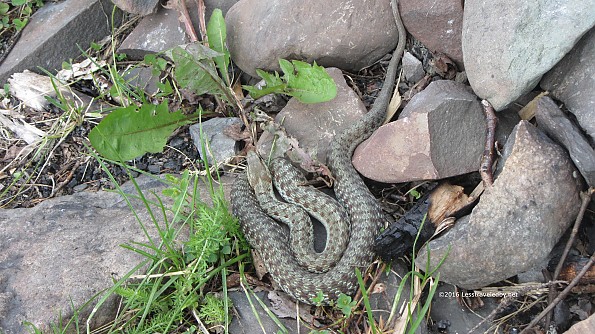 There was lots of wildlife though. Several snakes were nesting in the rocks around the fire ring. They would come out to catch the sun and we'd have to be careful not to step on them as we moved around camp.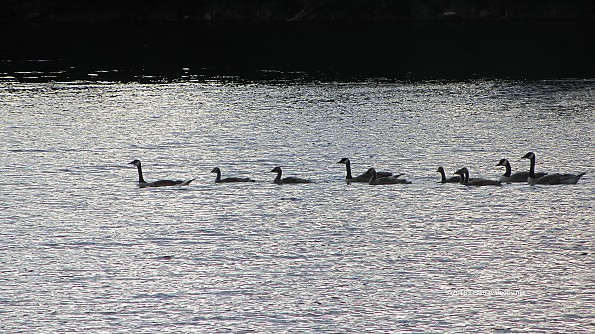 Lots of birds were around the lake as well. They all seemed to be putting on a show at times. There was a bald eagle working the shoreline, likely looking for nests to raid for lunch. Every time he'd swing through there was a loon that would send a warning cry across the lake.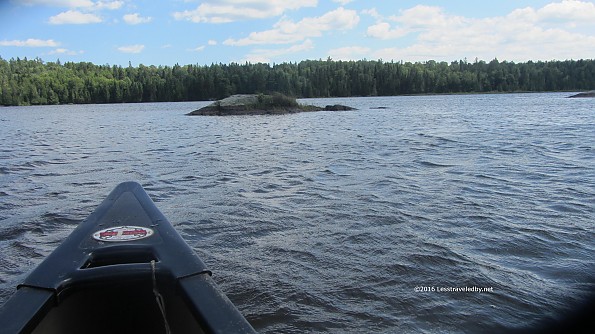 The next day we headed over to Hudson Pond. In between we crossed through the forest science area of Baxter. There were some old cut areas that were very badly blazed. Deep grass, wood debris of all sizes and of course some mud too. Quite challenging to stay on course and required taking time to be sure. I was glad to have others along on this one to help spot signs or at least make guesses.
Hudson Pond was windy, but we took the canoe out anyway. We actually might have missed the turn off to our camp if not for the canoe sitting next to the trail along the pond.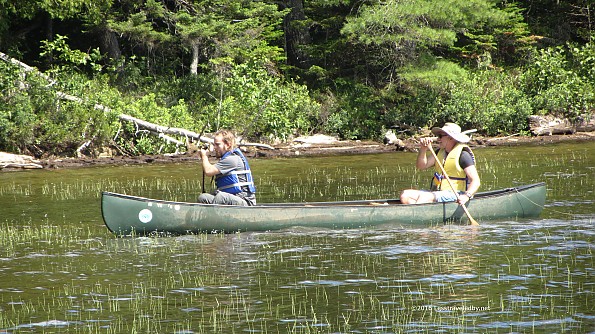 The boys went out on a bug collecting mission. My nephew has been studying water bugs and came prepared to carry some samples out in his pack. His skills were also put to use cutting down on the deer fly population in several camps.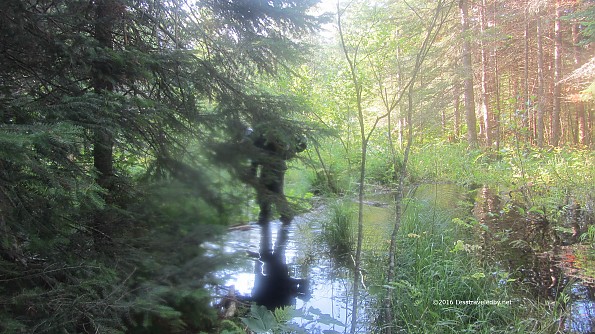 Getting to our last camp was our biggest challenge on this trip. Long miles, over 12 as I recall, on a hot day that took us through a boggy area with nothing but bad water for most of the route. It was a neat area, but everyone was glad when we made it to Frost Pond and could soak up a few pints of gatorade each.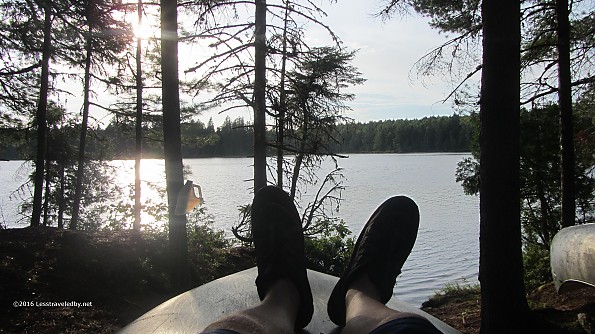 By this point we were pretty sure we were going to live through the loop this time so spirits were high. We had a very relaxing last night and a pretty easy hike out the next morning. Not sure what the boys will decide they are up for next year, but I'm thinking that going back to finish this one has got to build their confidence.