4:58 p.m. on May 3, 2017 (EDT)
LoneStranger

TOP 10 REVIEWER
REVIEW CORPS
9,694 reviewer rep
1,572 forum posts
This one didn't get written up on my site so there is no long version. I'm really posting this because I feel an obligation to post the video that appears at the end, but I'll toss in a bit of a trip report for context.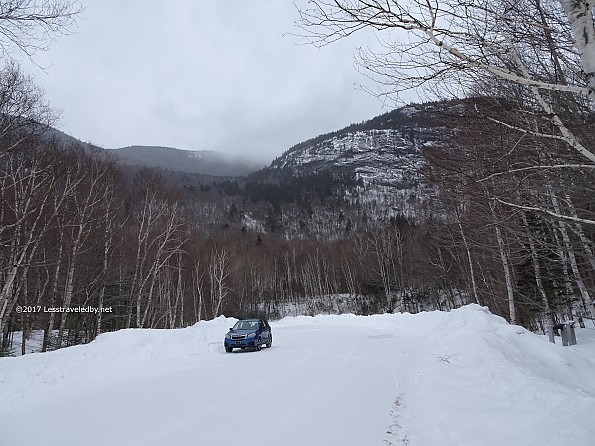 I wanted to take another shot at getting some snow pics on the Baldpates and things lined up for me to get a couple of nights. Flurries turned to heavier snow as I approached the parking lot, but it had been plowed since the last storm. No one else seemed interested in climbing out of the notch in the coming storm so I had the place to myself.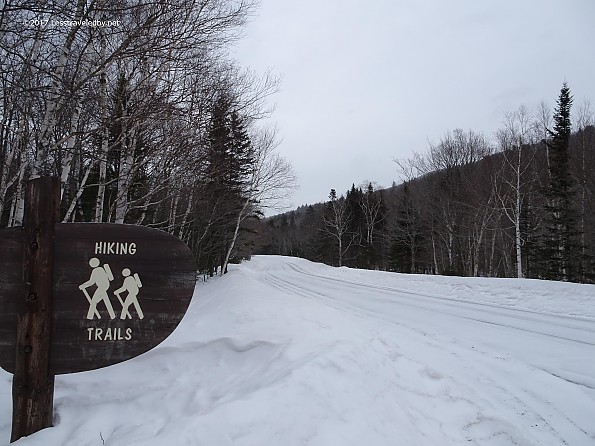 I was glad to be done driving on the highway and headed across to pick up the AT there. After enjoying a well broken trail last time I was surprised to find only a set of postholes going in either direction following traces of a snowshoe trail. I followed the big holes pretty easily until they took me off the trail heh. I could tell from their pattern that the guy realized he was lost, looked around and then looped back and went down the mountain. Just after looping back I found the place where he missed the turn and continued on following faint wisps of a ski track or snowshow print at times. Other times I made my way by good guessing, but eventually ended up at the shelter campsite.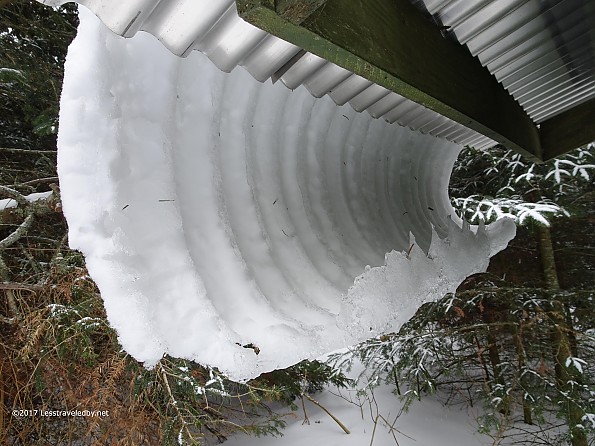 There had been some warm days between storms which created this lovely bit of latrine sculpture.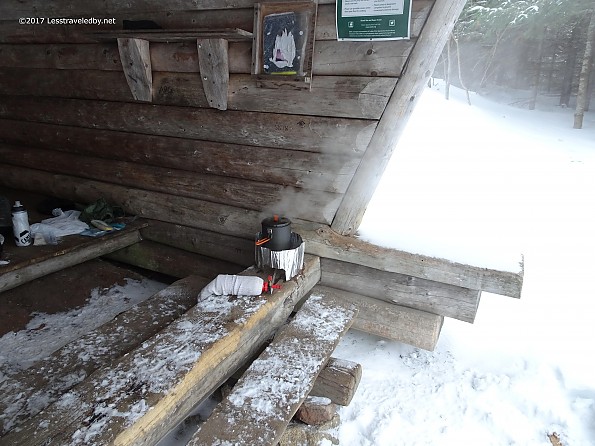 This time I came prepared for melting snow with my Whisperlite. After all the times camping in the Pemi with just my tent in the wilderness having a shelter seems like cheating, but I was happy to use it all the same.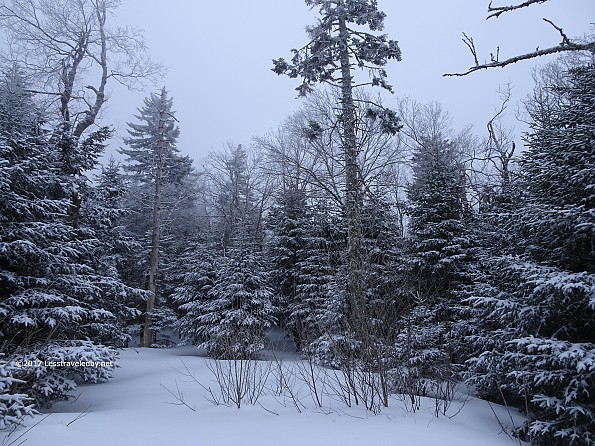 In the morning I found a nice fresh blanket of snow over everything. There were some fresh bunny tracks, but everything else was pristine.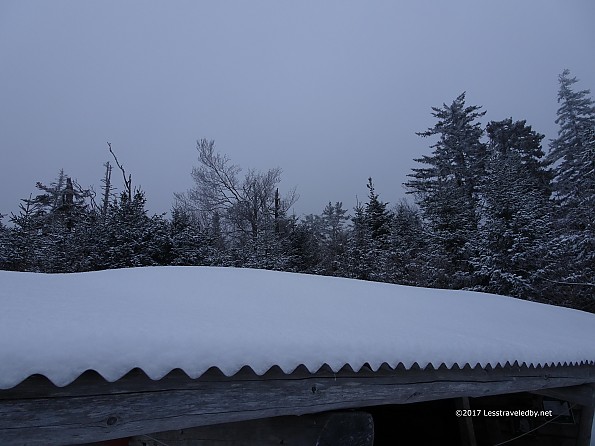 What I couldn't find was the mountain. The cloud ceiling was literally just above my head when I first got up and while it lifted slightly the peak was totally lost in the clouds. I waited around in camp all morning in hopes that it would lift, but had no luck on that account. From here to the top was unbroken trail which combined with a cold, wet, whiteout sounded a bit too adventurous for an old fat man. The death up on the Bonds this season seems to have made me err on the side of caution more often this Winter. Hearing about folks dying on some far off mountain seems less personal than hearing about it happening on a trail you know well and travel often.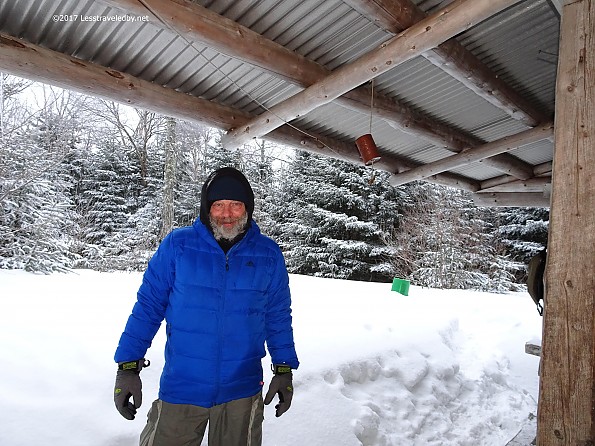 After about four hours of stomping around camp trying to keep my feet warm I gave up and loaded up to head down the mountain. Shortly after that it began to get brighter, but I already had my downhill momentum. Those winter summit pics will have to wait til next year.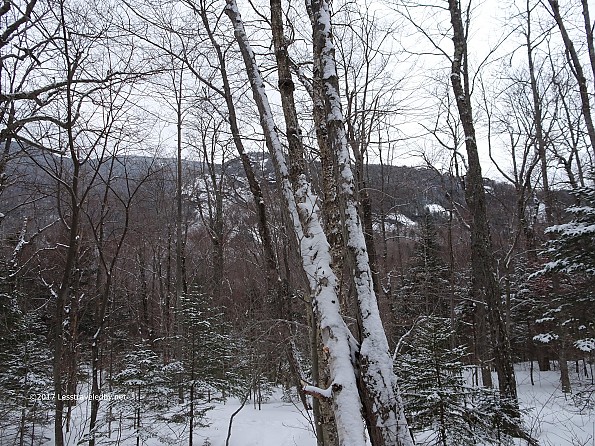 Most of the trip down was quite magical. There was deep powder filling in my tracks from the day before, in spots completely. I had a blast getting covered in powder and generally having fun until I started to meet folks postholing their way up the trail. The first two did some damage, but the group of three behind them totally destroyed the trail. I took solace in the fact that once they reached the point I'd stopped for the night they would face unbroken trail as their reward for leaving the snowshoes at home.
Let's end on a happier note than that. Here as promised is the must see video of my winter beard in its natural habitat. Turn up your sound to hear the intro followed by some music.


That beard came off two days later, but at least I have this video to remember it by :)