GaryPalmer
238 reviewer rep | 5,441 forum posts
9:41 a.m. on May 8, 2017 (EDT)
Forty years ago this mid June I took to being an adventure traveler. I began by hitchhiking about 10,000 miles around the USA June to October 1977. Then flew to Alaska to live two years. I began in SW Arkansas heading NE to upstate NY, stayed a couple weeks looking up old friends where I grew up in Sodus NY on Lake Ontario. Then hitched to Wash DC and stayed with my brother near Arlington for two weeks, sight seeing the Washington Mall, then on to Denver CO to visit my aunt and uncle for a week. Then on to Montana where I stayed in and worked in Glacier NP for three weeks, then on to Seattle stopping again to work three more weeks, while living in Maple Valley just SE of Seattle. Then down thru Oregon and California. I went to Yosemite and stayed three more weeks backpacking, then in early Sept I was in L.A.and hitched back to Hope, Arkansas.
A month later in late October I hitched back to Seattle and flew on Alaska Airlines to Anchorage and worked the winters and backpacked the summers till Dec 1979 when I returned to the Lower 48 and began what has become 40 years of travel. I stayed with hitchhiking till Oct 1982 when I did my first bicycle trip, since then I have cycled about 250,000 miles by bike and also spent 20 years backpacking the Grand Canyon (actually spent 10 years in the Grand Canyon from Oct-April every year 1983-2003}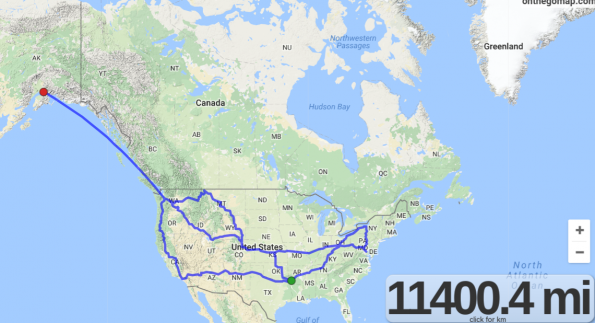 Currently I am in Silverton Colorado after taking the narrow gauge train here from my new home of Durango 50 miles south of here.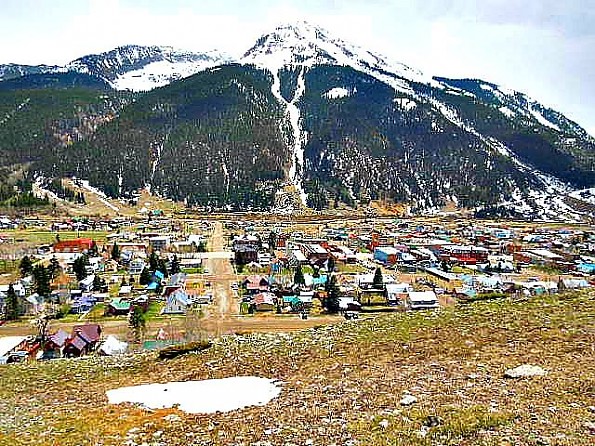 That's Kendall Mountain above Silverton Kendall is 13,065', Silverton is 9305'
Who knows what I will do the rest of my life, but I will be sure to share it here at Trailspace! :)