9:49 p.m. on August 12, 2017 (EDT)
Phil Smith

1,310 reviewer rep
429 forum posts
This weekend's hike was Kearsarge North, just outside N Conway NH. It's called Kearsarge North because there's another mountain named Kearsarge in NH, maybe 60 miles away in a town called Warner. That Kearsarge is approximately 2920' in elevation, while Kearsarge North is 3268'. 
The trail I took is 3.1 miles, and moderate until approximately 2 miles up.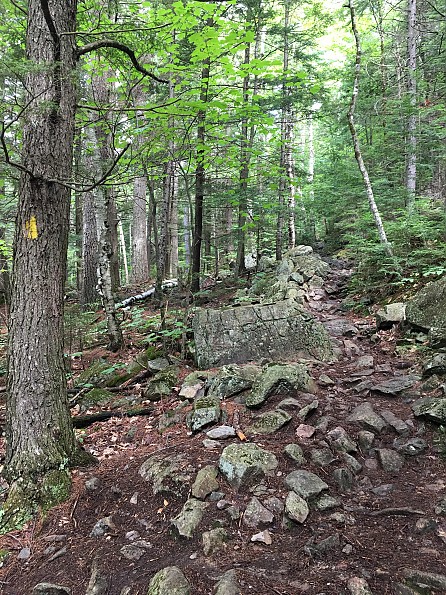 It's not as rocky as some I've hiked, and considering I'm an old fat guy I didn't find it too terribly strenuous. Not easy by any stretch of the imagination, though! So maybe I'm getting better at this? I wanted to take more pics on the ascent but I was sweating so much that moisture got into my phone case and made the touchscreen more than a little touchy. So, into a nice dry pocket of my pack it went till I got to the summit. 

About 2 miles up it turns to ledge and starts getting steeper. There's a gap in the trees that offers a nice view.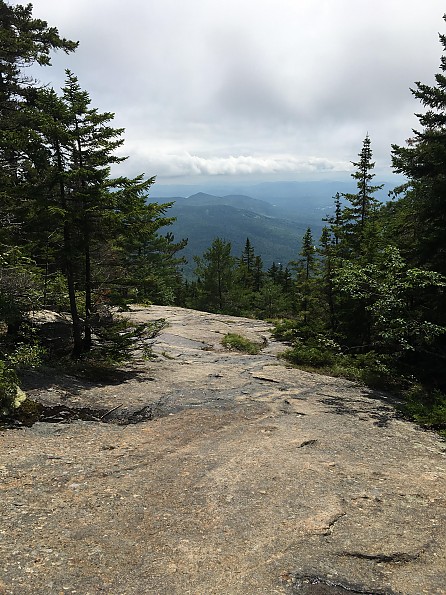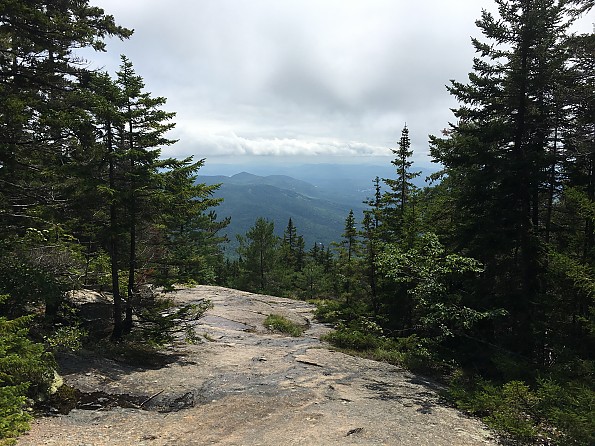 Near the summit a couple hiking with their dog caught up with me, and I hiked to the summit with them. He (I never got his name) was an AMC volunteer so we talked about different trails and he gave me a lot of ideas for other weekends. It's strange how when you're hiking with someone else and talking, even a more strenuous section seemed to be easier that way. I believe I'm an AMC member, if not I'll join and maybe I can get in touch with him that way. He has an almost encyclopedic knowledge of mountains and trails throughout Maine and New Hampshire. (He's standing in front of his white dog in the next pic, his wife is sitting to the left.)

There's an observation tower at the summit, in the wintertime hikers and snowshoers sleep in there. I'm definitely snowshoeing up this winter, whether or not I stay overnight will depend on whether or not I'm in good enough shape to carry a sleeping bag and pad.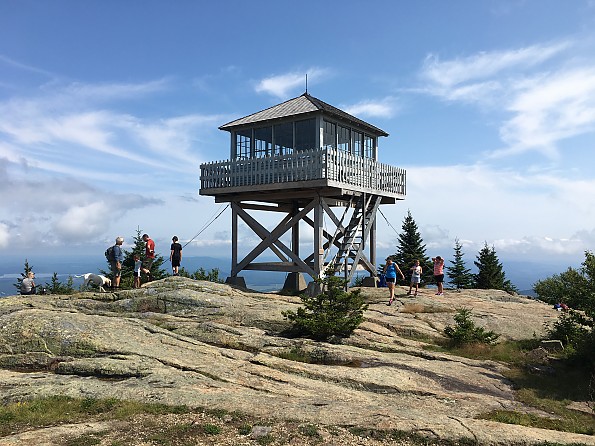 Theres a nice almost 360 degree view from the summit.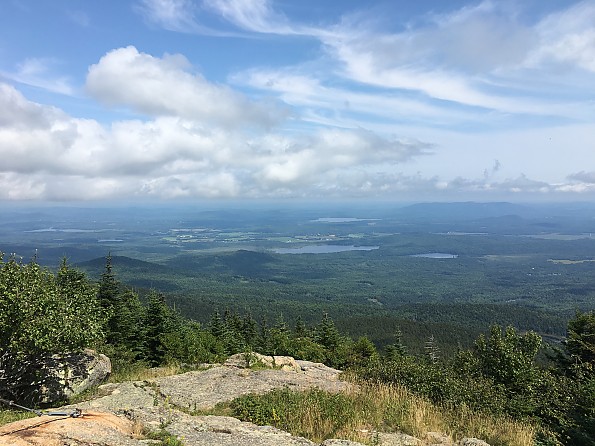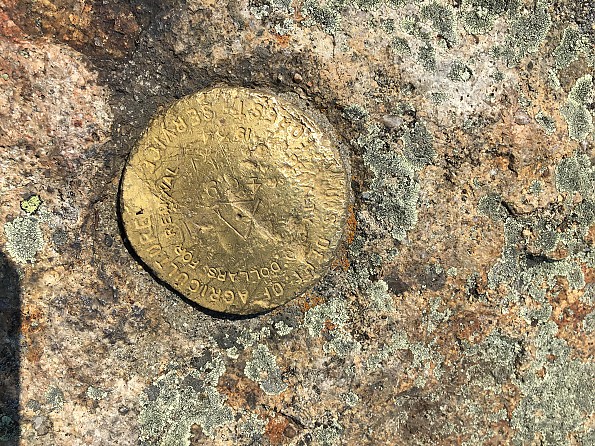 I would have gotten more pics but apparently between the humidity and the exertion of climbing I gave myself heat exhaustion. So instead of taking beaucoup pics I sat in the shade, drank water I apparently should have drunk on the way up (I did drink about a liter on the climb), and let my boots and socks dry out. Note to self: if you're going to wear insulated mountaineering boots on a day like this, bring more than 1 extra pair of socks. They get soaked quickly. I wore my Injinji Coolmax liner toe socks, but I think my Smartwool lightweight liner socks would have handled the moisture better. I really like the Injinjis, though!

After about an hour resting and rehydrating on the summit I headed back down. I drank the last of my water about a mile down, but thankfully it was cool enough so I wasn't sweating much. Plus I had my usual 6-pack of water in the Jeep. 
A little farther down the trail, I was taking a break when a young lady named Laurel came along from the summit, we hiked to the trailhead together and talked about trails, the outdoors, our weight loss programs (she didn't look like she needed to lose any to me!), work, whatever, and it helped pass the time. As luck would have it she's married, but having a hiking partner was nice. 
I'm really enjoying these weekly hikes and wish I'd started them earlier!