LoneStranger
TOP 10 REVIEWER
REVIEW CORPS
12,111 reviewer rep | 1,822 forum posts
2:50 p.m. on September 13, 2017 (EDT)
Sorry if these end up being shorter than usual here, but I am a bit pressed for time. Definitely wanted to get these three posted while I could though, because they were some beauties!
Longer versions can be found here:
Baldface / Wild River Loop – July 2017
Six Day Family Baxter Trip – August 2017
Baldface / Wild River Loop – July 2017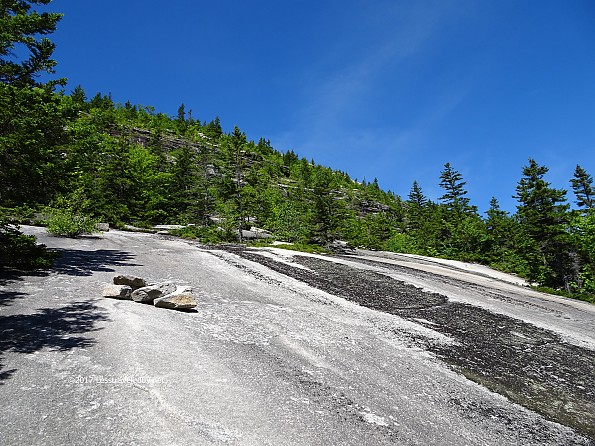 This was a short, two night trip into an area I'd never been before. The Baldface Circle trail starts on Rt 113 near the ME/NH border. Looking over at the mountain from the other side of the highway on my birthday hike had planted the seed of curiosity in my mind about the place.
There were some fun ledges and big, open slabs heading up towards the south summit.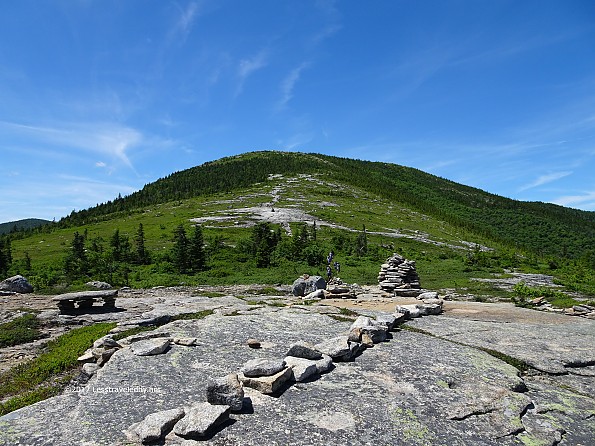 Not quite there yet, but much easier for this last bit after the last of the big slabs. Lots of youth groups were out and about and it certainly was a nice day for getting the kids outside.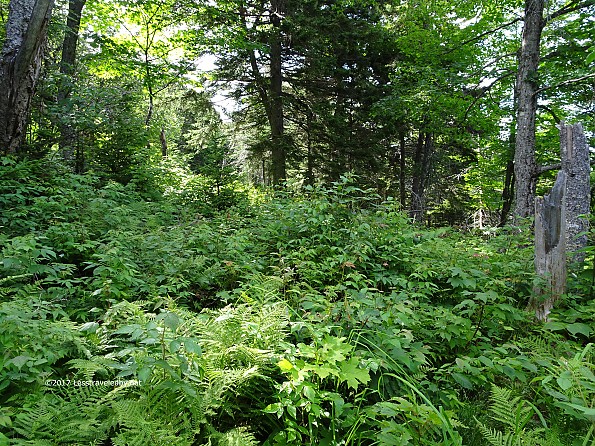 After hitting the north summit I followed the ridge a bit until meeting the Eagle Link trail which dropped down the back side into the Wild River Wilderness. You'll just have to trust me that there is a trail under there.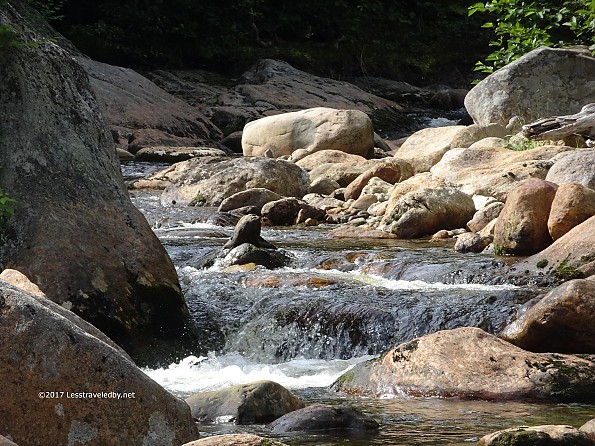 After spending the night at one of the decommissioned campsites along the river I followed the trail down the bank for a bit and then crossed over to head up to the Blue Brook site to relax for the rest of the day.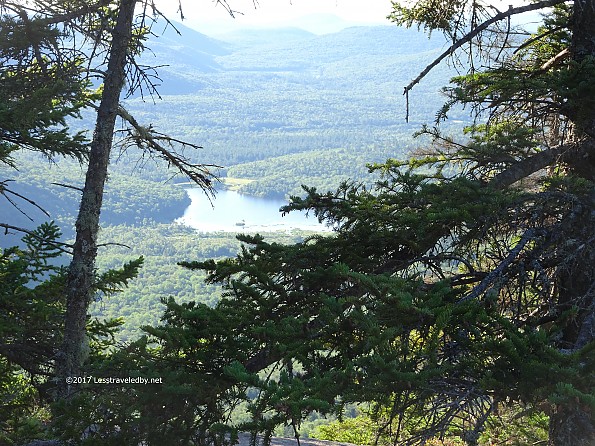 The last day I hit the ridge early both to enjoy the light and to start heading towards a cheeseburger.
These folks were working on some watercolor art that morning. They seemed very happy to be where they were so I didn't stay too long bothering them.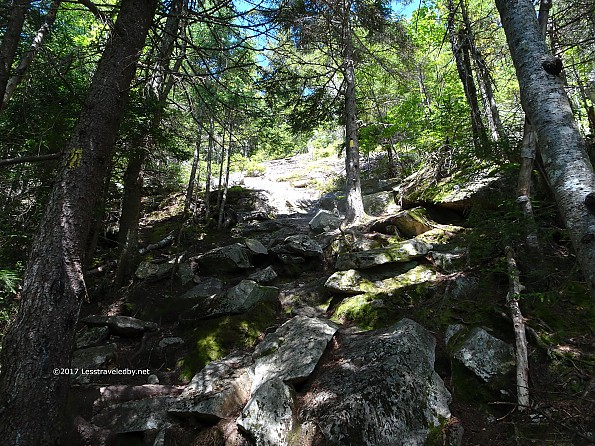 Besides, I had a mountain to get down from. No cliffs on this side of the circle route. There were a few sections like this and a couple of semi-vertical slabs I had to resort to butt sliding down at points.
This was a fun trip, not just because it was new territory. The challenge of getting up and down some of the sections combined with the parts in the wilderness where I was alone for a while all inspired me to bigger and better things... 


Grafton Loop – August 2017
Yup, it was time for my annual attempt to get all the way around the Grafton Loop Trail without giving up and using the road to get back to my bike. I had a good feeling this was my year, but I feel that way every year :)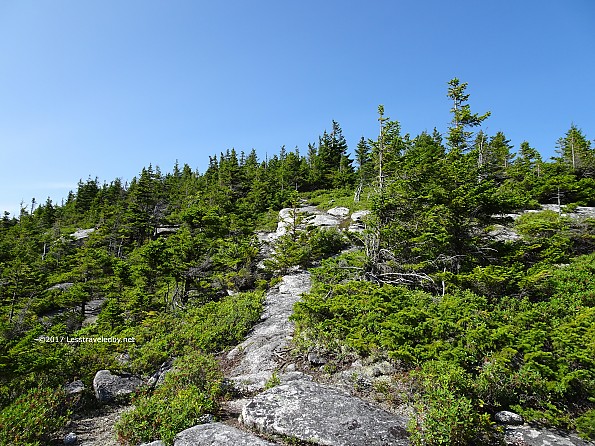 Almost to the top of Sunday River Whitecap. I was making good time and it was a beauty of a day.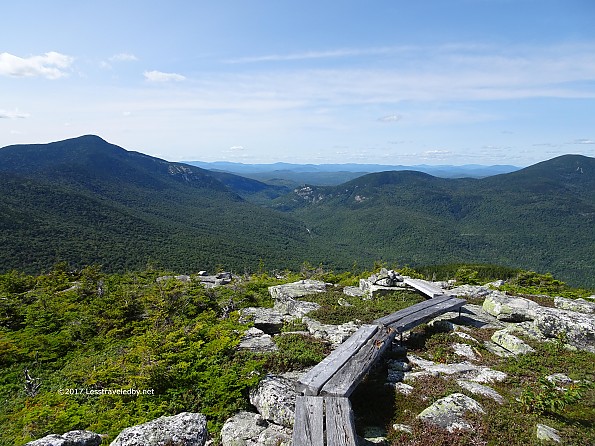 The views from that summit are amazing in all directions. Looking this way you could see down into the notch where the tempting highway would be waiting for me the next day.


Speaking of tempting!! I missed raspberry season this year somehow, but really scored on the blueberries on trail.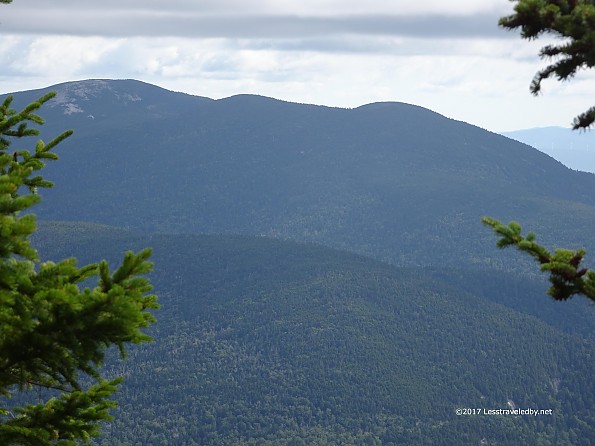 After a great night at the Bull Run campsite I scampered over Old Speck in the morning and headed down to face the highway. As I descended the Baldpates on the other side seemed to get bigger with every step.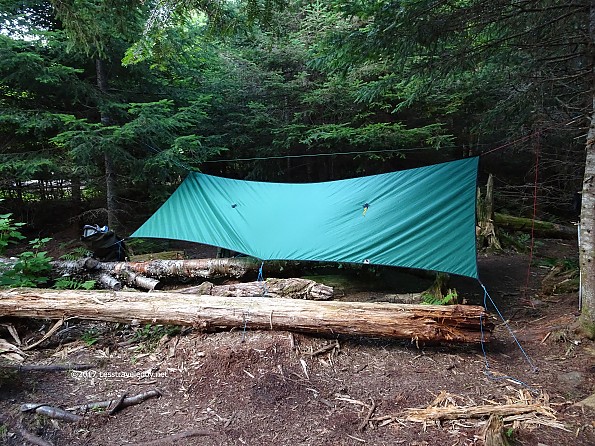 I overcame the highway pretty easily, but by the time I got up to the Baldpate Shelter I was running low on time to get over the peaks. Rather than have to hike down the backside in the dark I opted to camp early at the shelter area. Lots of thru hikers camped there, but they were tired after dealing with the Whites and the Mahoosucs so everyone slept early.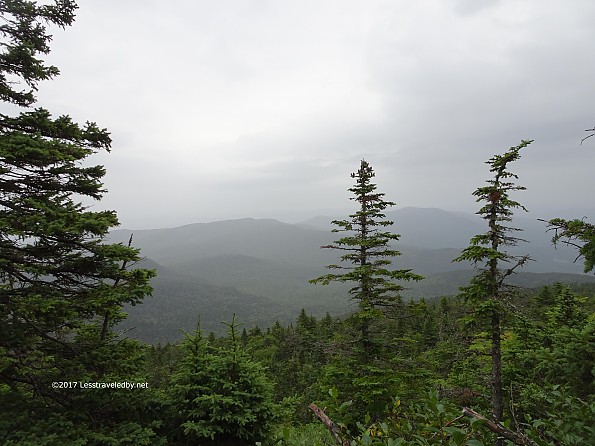 The next day was what I like to call character building. 15 miles over about 12 hours with the last 11 being done in a steady, wind driven, cold, rain. Having to hump water up to a dry camp at the end was annoying, but it was the tangled ridgeline that really almost did me in. Thankfully I resisted the urge to untie it with my knife and survived the night.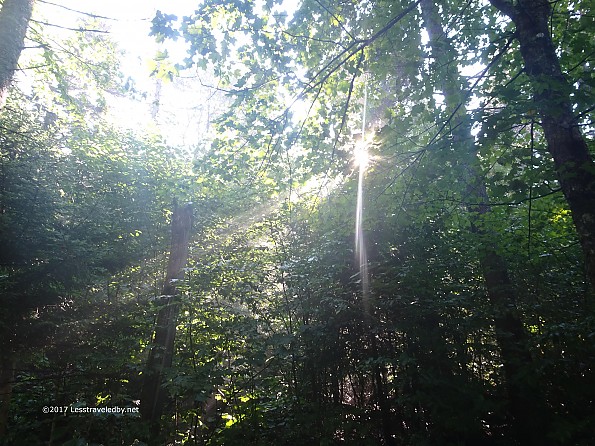 The next day brought sunshine which was a nice start. As I broke camp I could hear happy weekend hikers passing by on the trail. Just the sort of things you need to get you psyched for one last mountain.



The views approaching the summit of Puzzle Mtn were amazing. After the storm moved on the skies above were totally clear. Down below, not so much heh.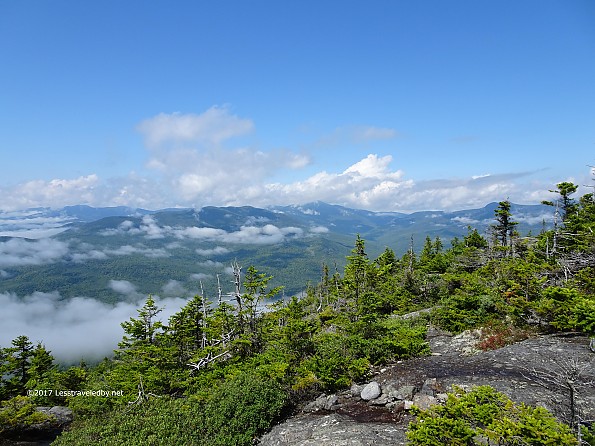 The hike down was quite treacherous. Wet, steep slabs that made me glad I had my poles in hand, time and time again. I was really concerned about coming so close to finally finishing this loop only to break my leg coming down the last mountain. I wonder if this is why most folks seem to go CCW? :)

Not to spoil the suspense, but I made it down just fine. After way too many attempts I have finally made it all the way around in one go. That means either I don't have to go back next year, or I have to try it in the other direction to see if it is better.
Six Day Family Baxter Trip – August 2017
This trip was a bit daunting for us to put on the schedule. Not only was it six days long, but it included a campsite that didn't have a lean to on nights two and four. We took the plunge and booked it months in advance to secure the sites and then I visited the tent site on a day hike while at the park on another trip. A lot of planning went into what we brought along in terms of clothing, food and camp entertainment.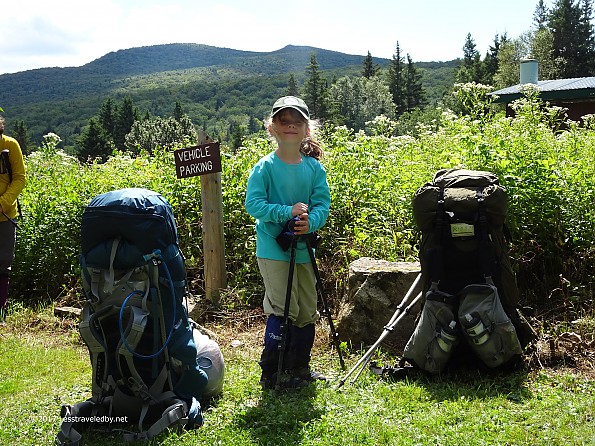 She is getting bigger, but we still carry everything so she can focus on hiking. For a long trip like this that meant some heavy packs. Thankfully the route didn't involve much elevation change.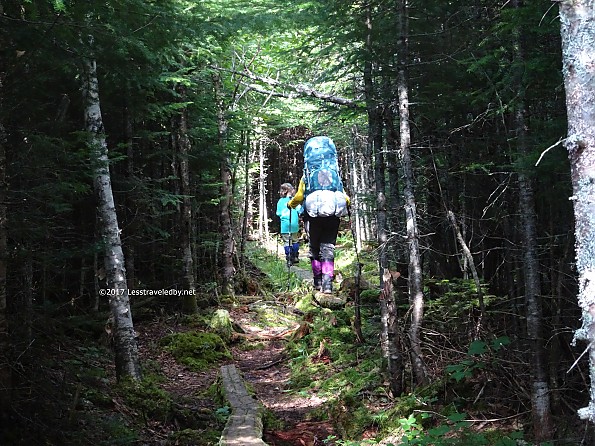 It did involve a wonderful variety of forest micro climates. Sometimes it would be dense like this and other areas were open with little or no undergrowth between large, older trees.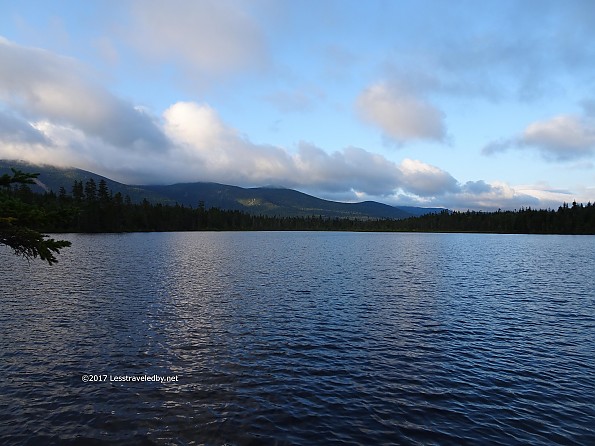 The site on Center Pond had great views of mountains in several directions. Being only a few miles in from the road I imagine it sees a lot of weekend use by families that don't want to hike in further.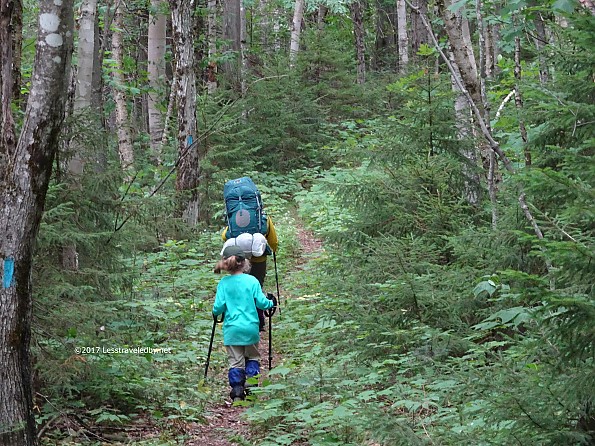 We had places to go though, so we headed on down the trail towards Little Wassataquoik Lake. Again the trails were pretty gentle, though with our big packs we didn't mind.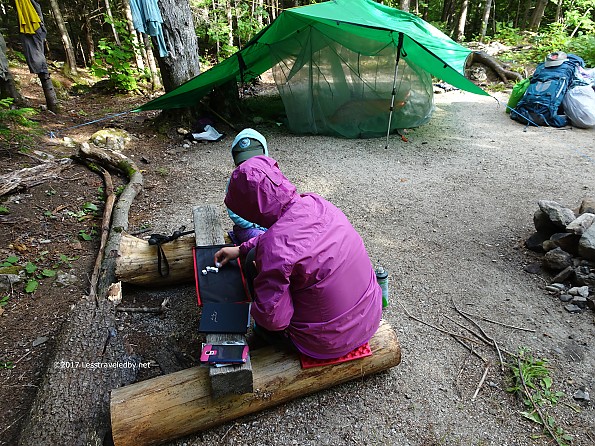 The girls got busy playing some Yahtzee while I got busy making camp. You more experienced gearheads may notice that they are rolling the dice on the bag from my Purcell Trench grill :)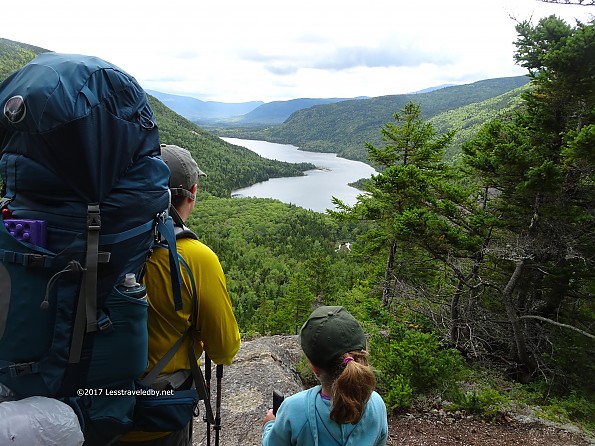 On our way to the Wassataquoik Island site on day three we took time to visit the viewpoint on the cliff overlooking the lake. Just as last time I was there I felt a bit sad I wasn't staying for lunch. It really is a neat spot to be so I'd like to stay longer some time.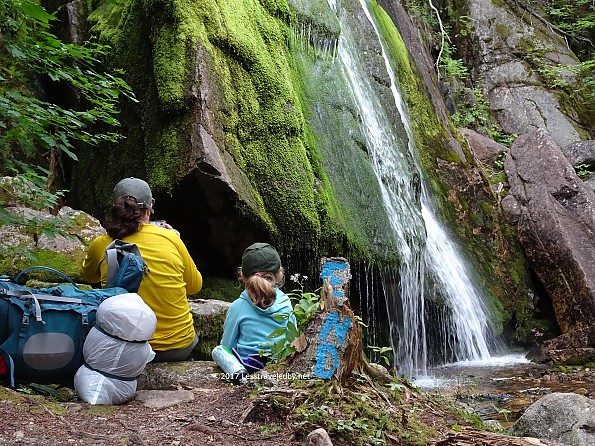 We wanted to get to the island campsite as the skies were looking threatening, but we still took time to visit Green Falls. Another spot that there never seems to be enough time to fully enjoy despite the fact that I've been there many times now.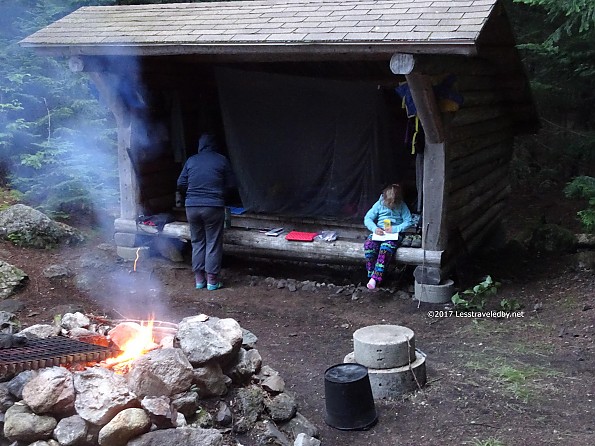 There was some rain, but it let up in time for us to have a small fire, which of course led to marshmallow toasting. I'd given my daughter a book to use as an art journal during this trip and you can see her hard at work there. We mostly did it in hopes of keeping her occupied, but the pictures tell the story of our trip from her perspective, so it is an idea we will continue with in the future.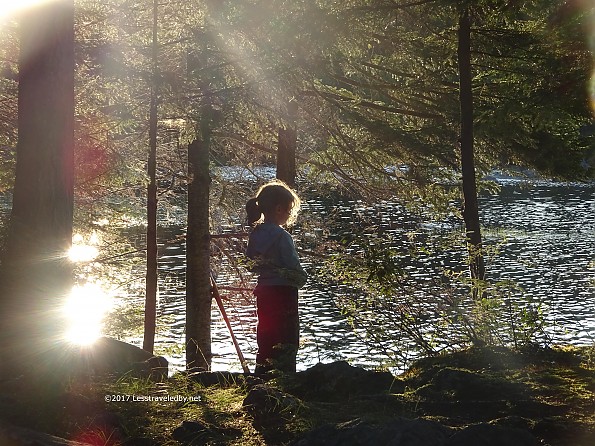 Day four started out looking great and we were a bit sorry we hadn't booked the island for two nights. Six days seemed pretty long already so I'm not sure we'd have been brave enough to book seven...or strong enough to carry that much food on day one heh.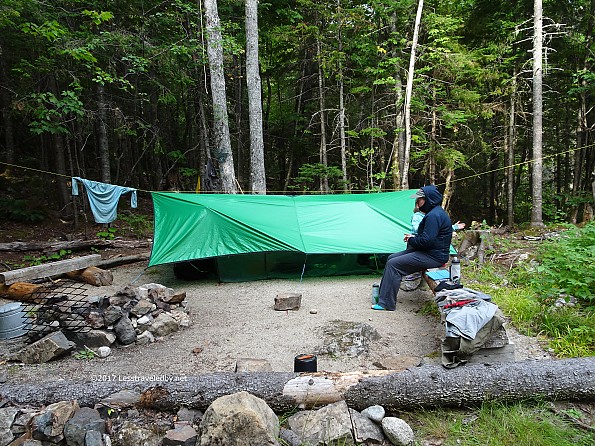 We were happy to be back slumming in our tent site. I tried a totally different set up this time because we are still learning how we want to use the tarp and bug house together. This low pitch worked well on the chilly night that followed. It was 38°f when we got up the next morning!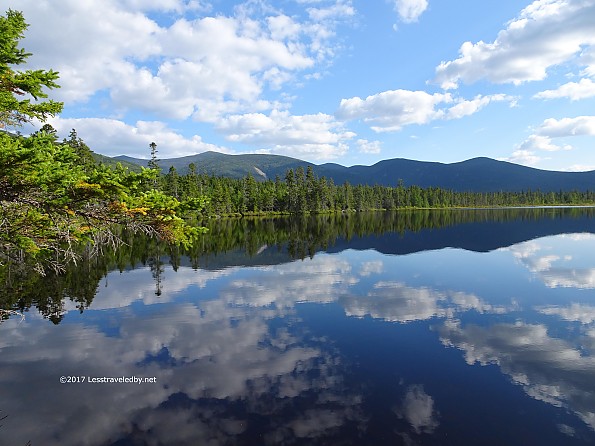 By the time we got back to the Center Pond site it was plenty warm though and we enjoyed relaxing for hours despite our daughter's pleas to jump in the pond because we continued to say no. Cold and covered in yucky pond water is no way to relax.


Campfire baking can be pretty relaxing though. We didn't get a good brown because of the pot being too big, but with fresh blueberries in them we enjoyed some tasty fresh muffins.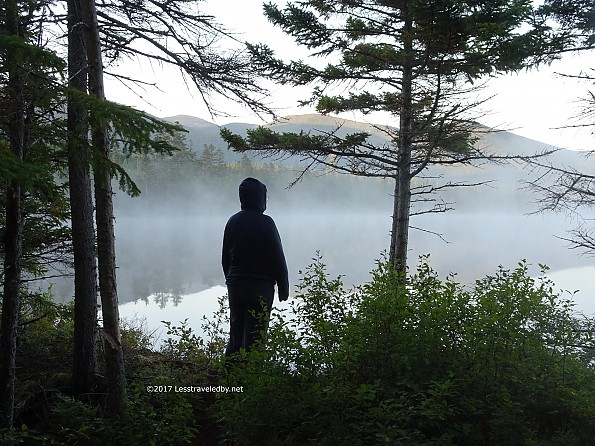 As fitting for the last morning of our summer adventures it was again chilly. 39°f in camp, not sure about down here by the pond. It had been a great trip after a Summer of great family trips. Not sure where we are headed next year, there has been talk of the Canadian Maritimes, but I can't wait to find out.


Hope you folks have a great Summer out there as well and if you didn't, start planning for next year now!