11:34 a.m. on April 7, 2018 (EDT)
GaryPalmer

244 reviewer rep
5,432 forum posts
Yesterday I attempted to do a much longer bike ride, but after having more difficulty than not I cut the ride short and returned home after spending the day cycling and walking my bike around Sunset Crater Volcano Nat. Monument
I began at the green dot after my friend dropped me and my bike off and rode NE along a forestry road to see the back south side of Sunset Crater. From the start the ride became hard as the limestone gravel the road was mad of was hard to ride with a loaded bike. I ended up walking more than ridi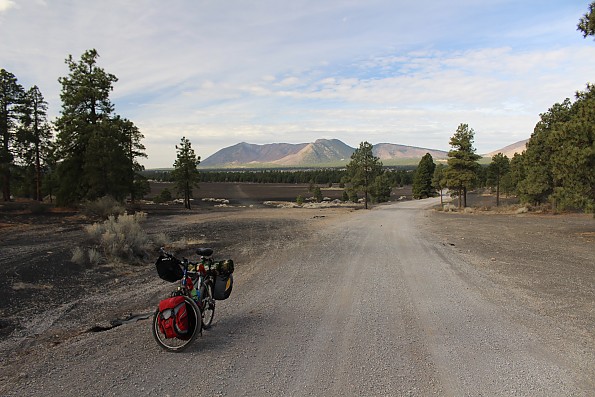 Looking back at Mt Elden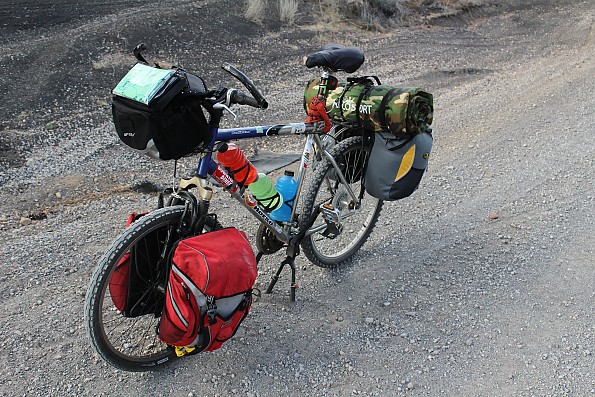 My loaded bike, weighed down so much even for a couple days ride was way to heavy to be comfortable.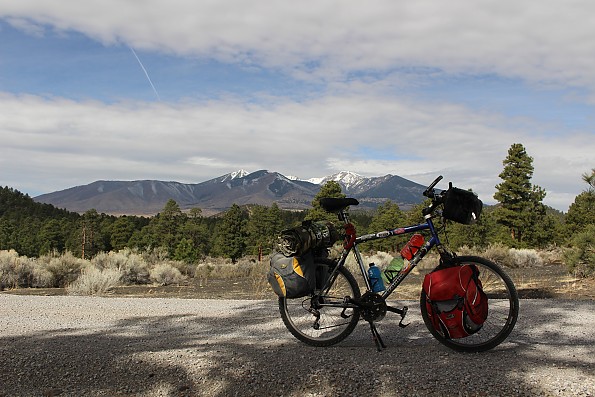 The San Francisco Peaks back to the west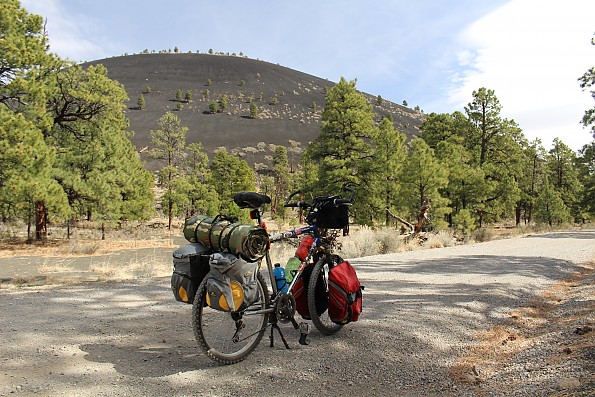 My south side view of Sunset Crater Volcano from the forestry road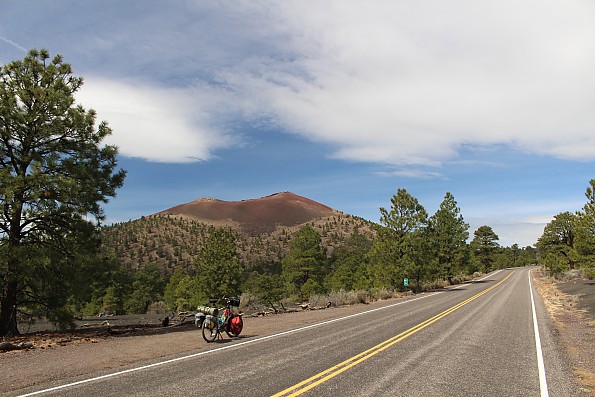 Once off the dirt forestry road and on the main road I shot my bike against the volcano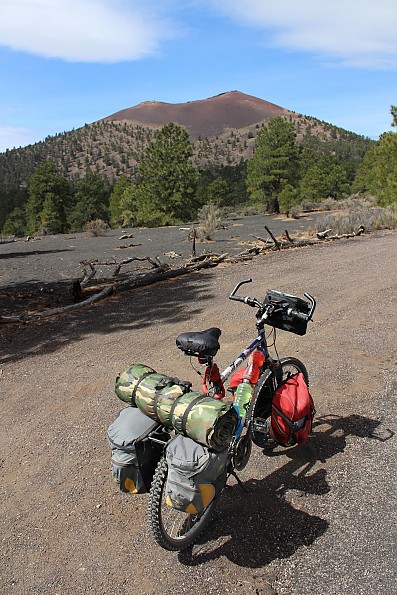 Such a beautiful peak, hard to imagine it erupted 900 years ago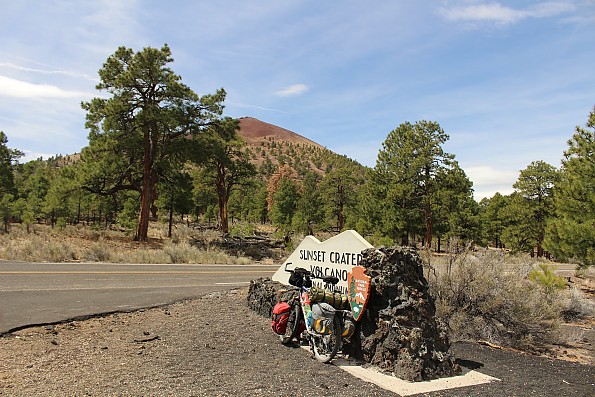 Entering Sunset Crater Volcano Nat Monument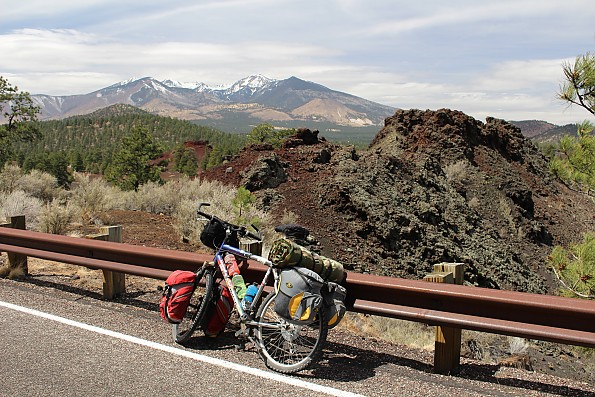 The Bonito Lava Field and the San Francisco Peaks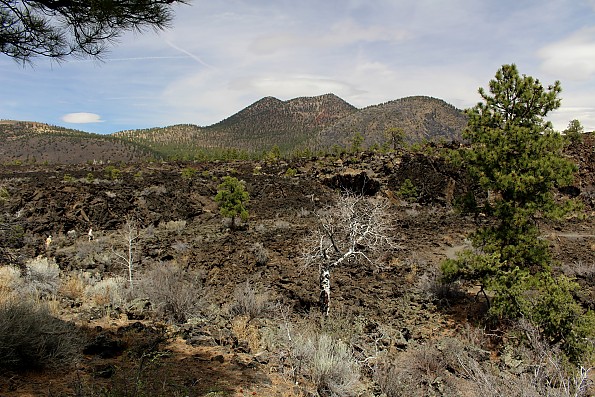 The Bonito Lava Field and Kendrick's Peak another old volcano to the north.
Sunset Crater erupted in around 1100 AD making it on the Continental USA the second most recent volcano to erupt after Mt St Helens.
The Indians who lived near by had to evacuate about 800 years ago abandoning their pueblo's where they live for perhaps 3000 years.
See more about Sunset Crater at: https://www.nps.gov/sucr/index.htm