GaryPalmer
238 reviewer rep | 5,434 forum posts
11:21 a.m. on April 12, 2018 (EDT)


Five years ago today I was stopped on Navajo Bridge in northern Arizona where I took this picture on Navajo Bridge over the Colorado River, looking north. It was sunrise.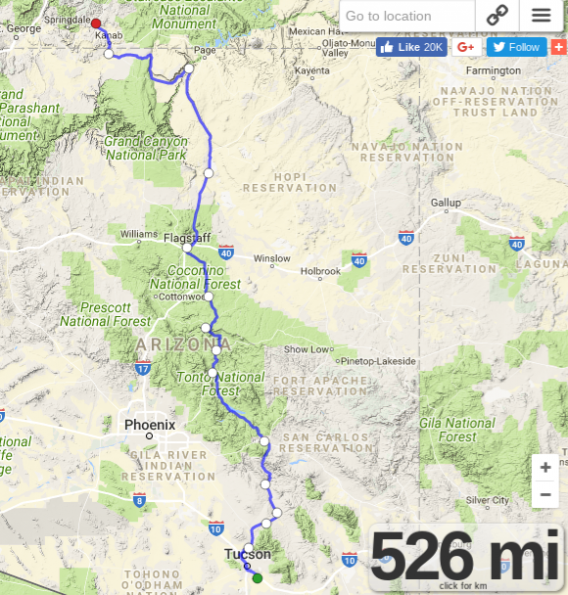 I was riding over 500 miles from Tucson AZ to Mt Carmel UT. It took me 16 days.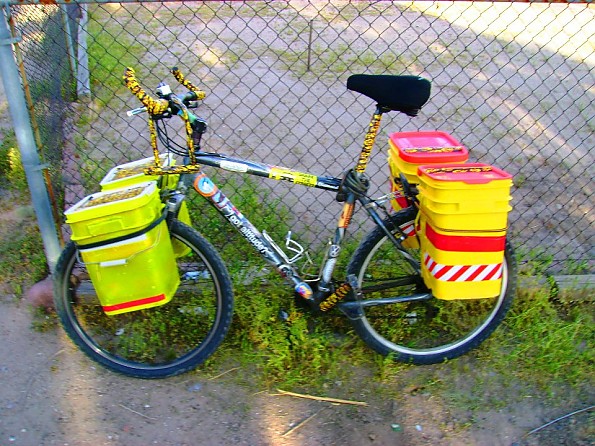 I was riding my 5  year old Trek 528 Mtn bike. I had made the panniers from old buckets. The front ones were mayonaise pails I had made in 2012 while working at the Zion Lodge in SW Utah and the rear ones were kitty litter pails with hinged lids. They were light, and made good seats and tables as well in camp.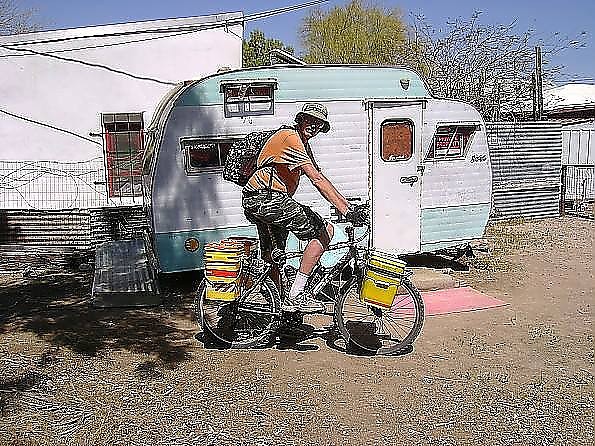 This was the day I left Tucson, I had lived in that trailer behind me all winter 2012-13. Paid $20 a month to cover elecricity. 
Took me just over 2 weeks to complete the ride.