LoneStranger
TOP 10 REVIEWER
REVIEW CORPS
10,823 reviewer rep | 1,688 forum posts
2:06 p.m. on April 18, 2018 (EDT)
These two are both from March three day weekend trips. Follow the links to longer versions with more pics or just enjoy the abridged version here.
Two Nights on West Baldpate – March 2018
Spring Pemi Snow Trip – 2 Nights March 2018
Baldpate Early March: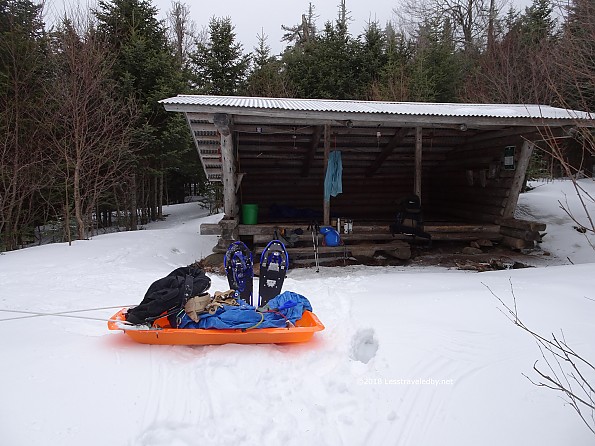 Finally got a chance to take my sled out for some real world testing. It failed heh, but I managed to get my crap up to the AT campsite and back, so I guess in that way it was a success.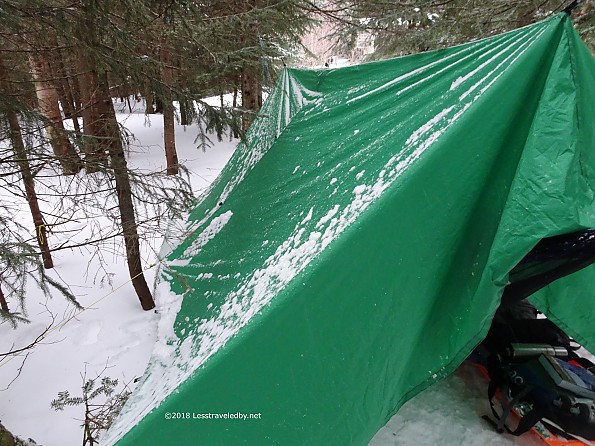 Rather than wrestle with rodents all night I opted to hang out in the woods instead. The Cooke Custom tarp I got for Summer family trips makes a great winter hammock tarp. Almost like someone planned it that way :p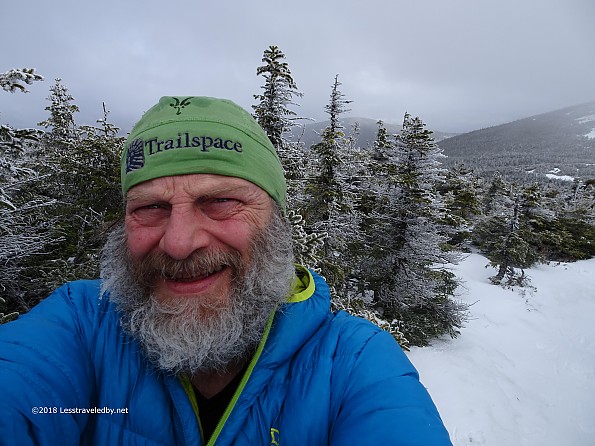 With a big head start I had the summit to myself for a few hours despite it being Saturday. 100+ pics were taken as the light kept getting better the longer I was there.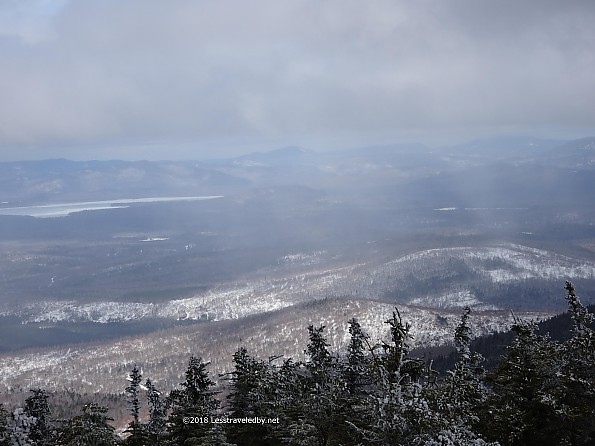 A layer of snow over very hard ice layers made traction dicey so I opted not to hit the East summit. Hanging out eating and shooting pics seemed more fun.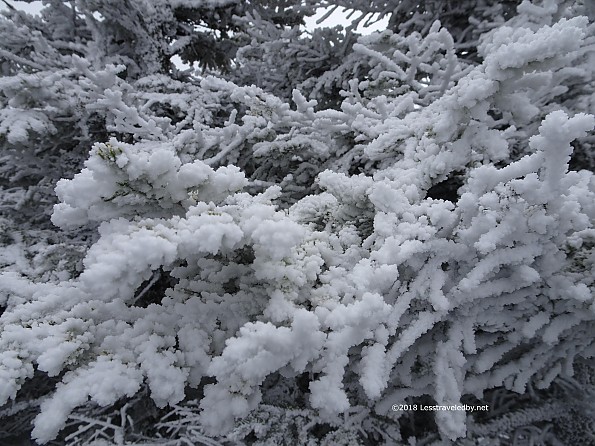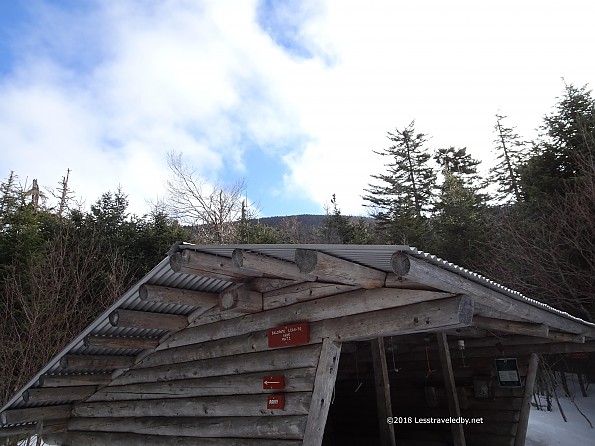 Sunday morning looked to be the day to be climbing. Figures I'd be headed home :)



Pemi Late March: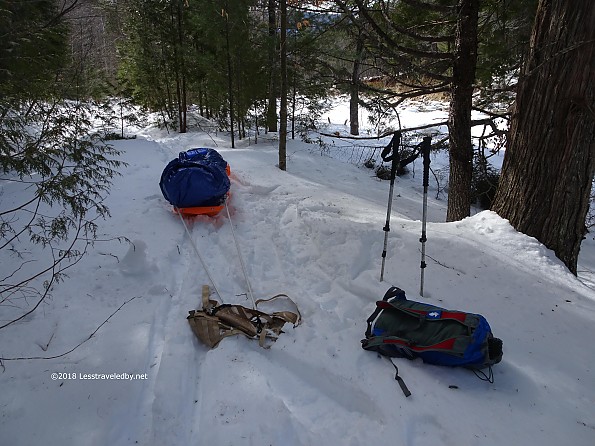 With the previous flaws fixed it was time to get the sled out and find some new ones. The new and improved traces held up great, but there are still more improvements to make for next year.
I was thinking about heading towards Stillwater in hopes of climbing Carrigain via Desolation, but the deep snow once I got into the wilderness meant I'd have needed another day or two to make that trip. So instead it was a three day vacation in the snow!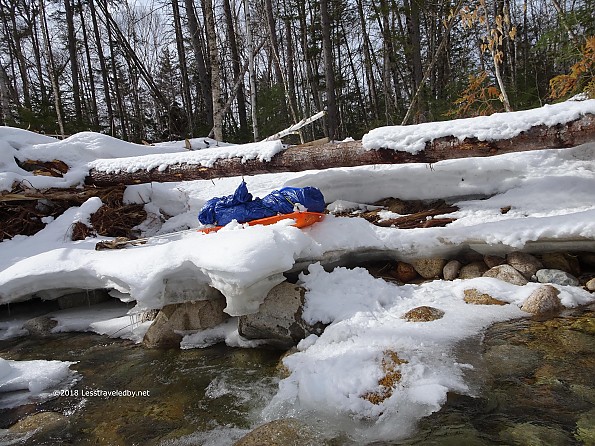 Well other than the parts that were hard work. Cedar Brook had about a three foot snow bridge except for the few yards of open water. Getting the sled across the water and up on that shelf was more like a working vacation.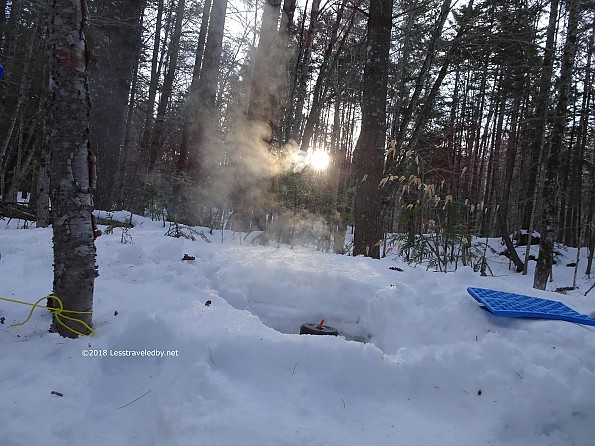 This trip I brought the Vasque Lost 40s  to wear in camp which really added to the pleasure part of the trip. I wore my Limmer Standards for hiking, but warm, dry insulation on the feet made breakfast, dinner or just hanging out looking at the world better. I guess the chocolate donuts helped a lot too!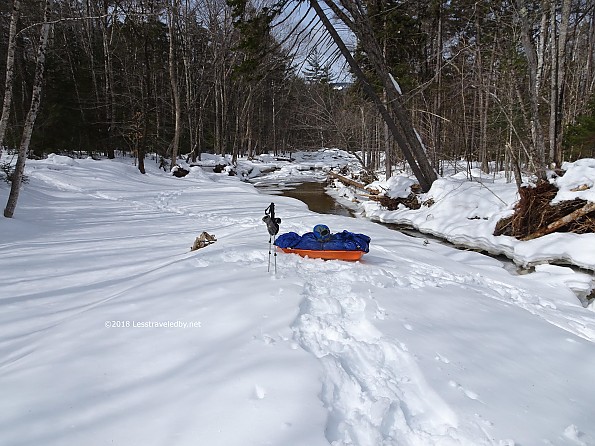 After tossing the sled back over Cedar Brook I used it as a seat for a very long break. I wasn't in a hurry so sunshine plus snack time added up to at least an hour there. Good times!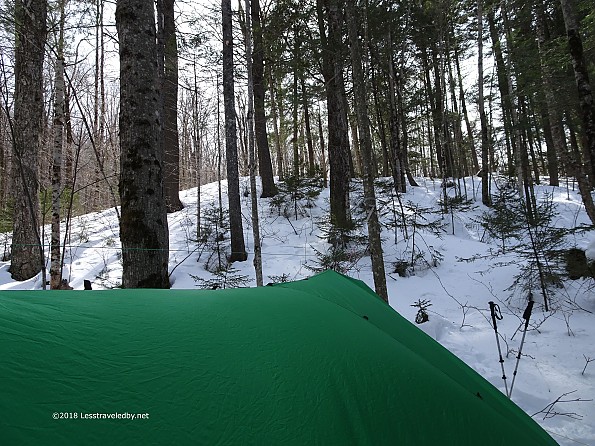 After a few false starts I finally found a neat spot up on the ridge parallel to the trail to set up camp. Of course first I had to get my stuff up there heh. It took me about 90 minutes to cut a trail and then haul up my pack in one trip and everything else on the sled on a second trip. Check out the last scene in the video below to find out if it was worth it.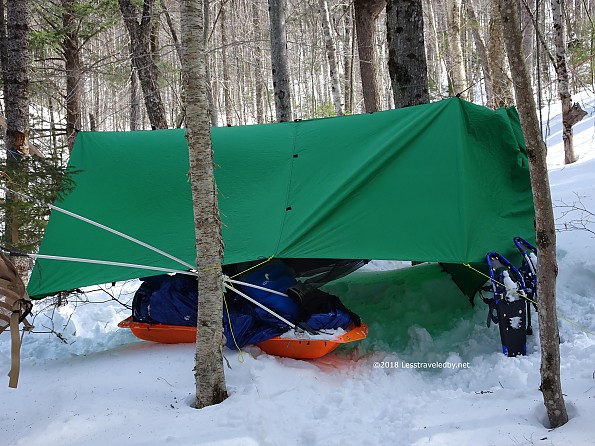 With the wind coming down the slope from the right I "sewed" the flaps on that side together to block the wind and then shoveled some snow over the bottom. Cozy!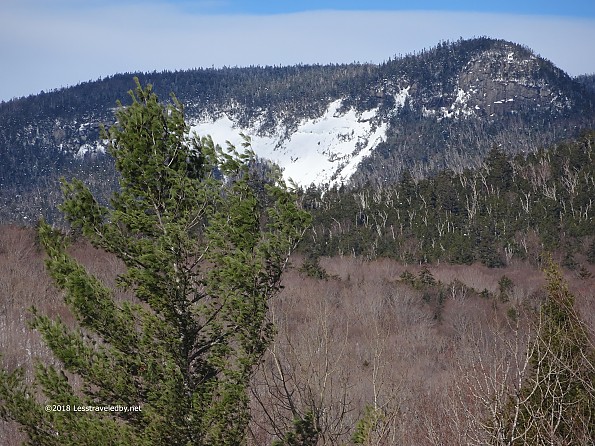 Sunday was more sunshine on the snow. Great for taking pictures, but I was out of chocolate donuts so it was time to go home.
oops, almost forgot I promised you a video. No music on this one. Just the natural sounds. Enjoy!