9:04 p.m. on July 14, 2018 (EDT)
Ross Tapp

637 reviewer rep
7 forum posts
  I'd like to share my experience hiking the 66 km. wilderness section of the Ganaraska Trail, a 500 km trail that runs from Port Hope to Glen Huron in Ontario, Canada.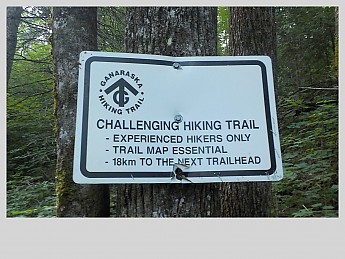 The wilderness section of the trail runs through an unorganized Provincial Park, Queen Elizabeth II Wildlands, being unorganized means there are no facilities or organized campsites, all campsites are what would be considered dispersed, though for the most part they are established with rock fire rings, no picnic tables or privies.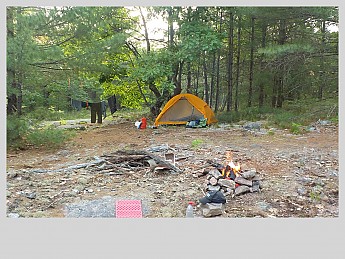 The trail runs through a little bit of everything Ontario has to offer, Canadian shield boreal forest, swamps and beaver dams, river valleys, beside lakes and across meadows. The highest point on this section is Scrabble Mountain, a large expanse of exposed granite. It's not much of a mountain at only 345 m but is the second highest peak in the park. The summit is marked with a monument to Aldie LeCraw, who loved the area and operated a nearby hunt camp, leaving a coin at the memorial, legend has it, will ensure your return. Yes I did leave a coin.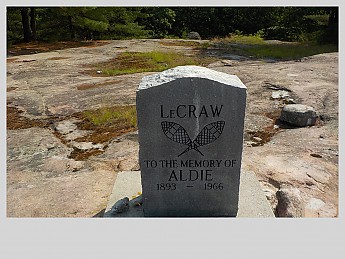 The trail is a mish mash of snowmobile and ATV trails, single track, exposed granite, beaver dams and for large sections what amount to no more than game trails. Blazing is also a mish mash of ribbon, painted blazes on trees and exposed granite, metal blazes, and cairns. At times it was extremely hard to follow, with lots of dead fall covering the trail and fading blazes, I found myself looping back trying to reset myself on the trail on multiple occasions. Some parts are across beaver dams that haven't been maintained (no one told the beavers apparently) and you are forced to rely on your compass and bush wack your way around the obstacle and quickly the 66 km quickly becomes much more. There is a plaque on one of the solid sections of land between a string of beaver dams that reads, "This is the pearl at the end of the string, enjoy." it's not till you cross multiple beaver dams later that the plaque makes sense.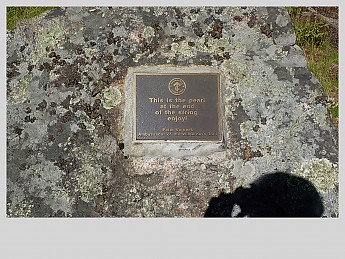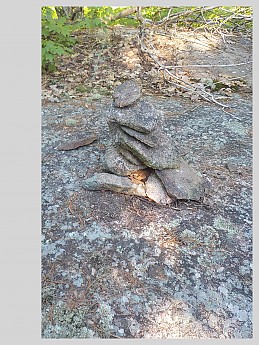 It is a most challenging trail, not in the sense of climbs or distance but of the sheer ruggedness of it. Don't expect to see many people, in the 5 days that I was in the park and on the trail I saw one other human and that was a pilot landing his float plane on one of the lakes, I saw signs of a single hikers foot prints that had hiked the trail prior to me. I did the trail at the beginning of July in what seemed to be peak deer fly and mosquito season, but also blueberry season, the rewards were well worth all the battles. There is a area where hikers have put slabs of granite on end that is called "Hikers Graveyard", ironically the turkey vultures were circling overhead as I passed by, this was near the end of my journey and at that point I almost felt like checking in.