3:42 p.m. on August 15, 2018 (EDT)
LoneStranger

TOP 10 REVIEWER
REVIEW CORPS
9,709 reviewer rep
1,577 forum posts
Some pics from a very casual three nighter I did last month in New Hampshire. I had no definite plan when I started. Just taking the time to enjoy where I was on this one rather than rushing to get somewhere.
Longer version with 45 pics can be found here
https://lesstraveledby.net/2018/08/03/bonds-south-twin-13-falls-loop-july-2018/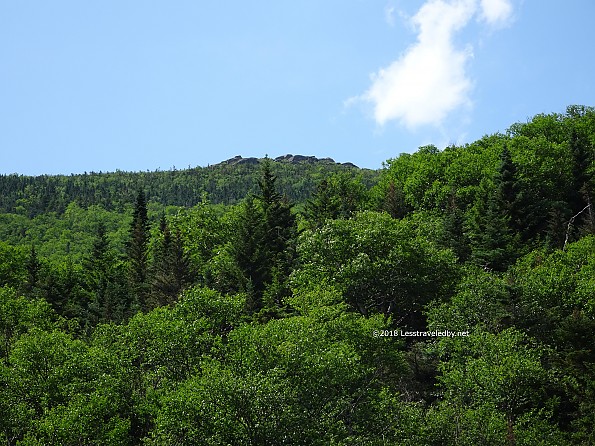 Most of the first day was spent in the trees so not a lot of pictures. This is one of the few spots where you can see where you are headed on the way up the Bondcliff Trail.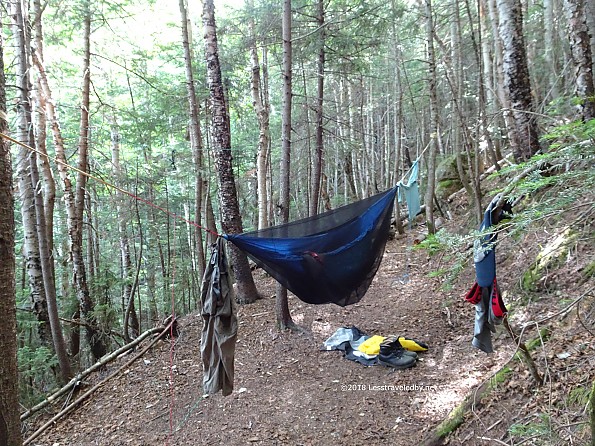 I got off the trail and made camp before I ran out of trees. Thankfully I put up the tarp before bed because a good sized storm came though around midnight that lasted til morning. I was sheltered from the wind and the lightning because of where I was tucked into the side of the mountain, but there was a lot of rain.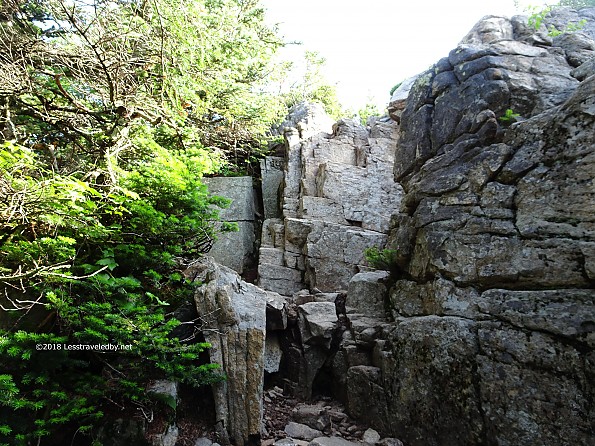 Morning was steamy in the trees so I was happy I didn't have to go far to find the cliff.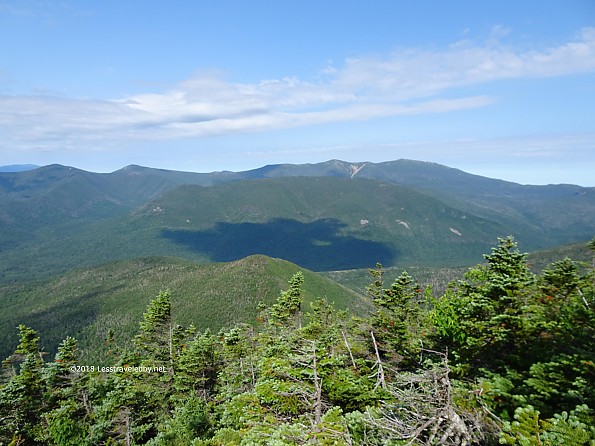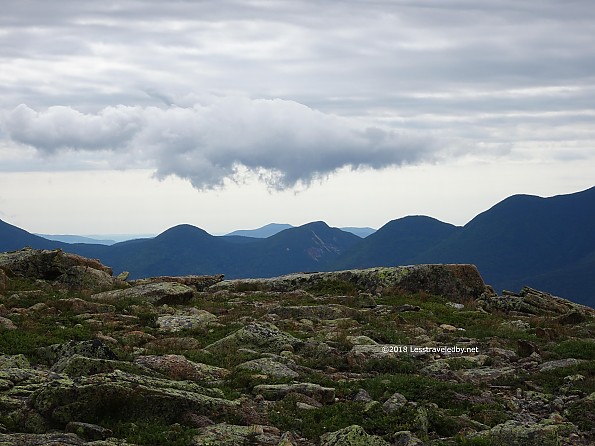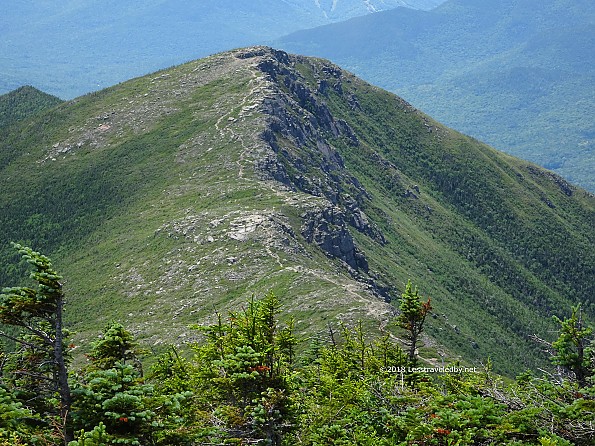 I lingered for a while on the cliffs, but the exposure out there is huge and with unsettled air still around I moved on to Bond Summit by lunchtime. There I knew I could get into the trees on the other side fast enough so lingered a lot more heh.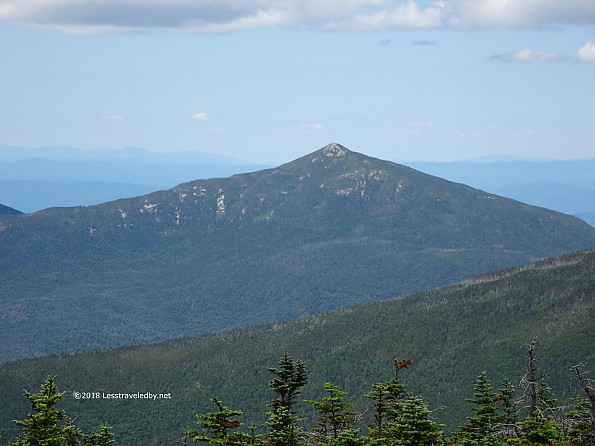 Knowing I wasn't going up there on this trip made Garfield seem prettier for some reason. I've always hit it late in the day coming off of Franconia Ridge so have never done it from this side.
I spent the night at the Guyot site run by the AMC. Total zoo with way too many people making way too much noise. Caretaker pointed me to their designated hammock spot which was right below two group platforms. I had a group of young ladies spitting toothpaste at me which their leader said was OK because it was LNT if you sprayed the water out of your mouth rather than spit. o-0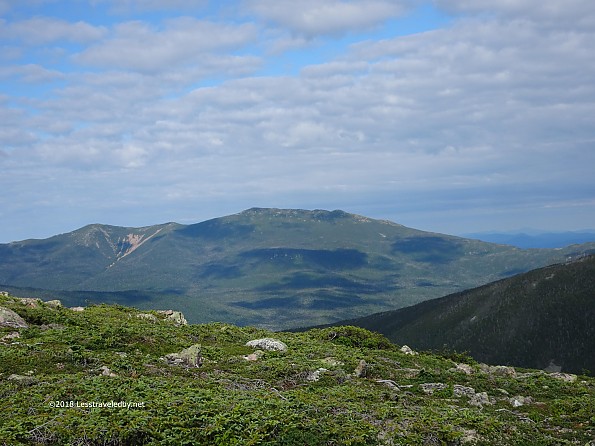 The next day I decided to find out what South Twin was like when ascended from this side. It was nice! The short steep approach from the other side kills me, but this time I arrived happy.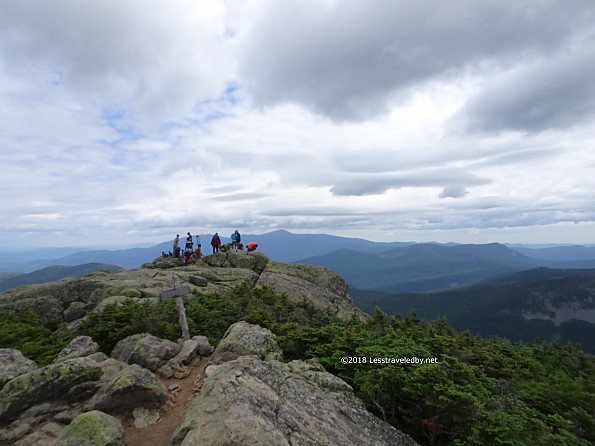 There was cheese and sausage plus lots of folks coming and going so I was content to play summit ambassador for quite a while. Several SOBO AT hikers stopped to chat and one NOBO came through without stopping. I also talked with some section hikers from Spain who were out for a couple of weeks. Before they left I entrusted them with the location of one of my secret spots they might like for a camp that night.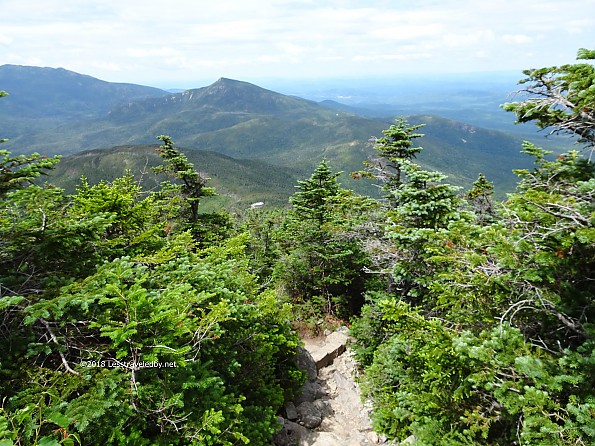 Eventually the sun pushed me off the summit and I headed down towards the AMC hut below. There I ran into many of the SOBO hikers from the summit hanging out on the porch. A spot in the shade and "free" water worked for me and I hung out there myself for a while before heading off the AT and descending on the Twin Brook Trail towards 13 Falls.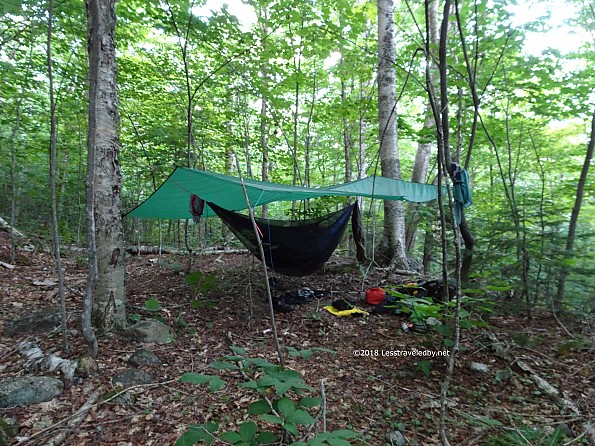 After the zoo at Guyot I opted to hike past 13 Falls and find my own spot in the woods. Noticing the shape of an old road going up a hill next to the trail I followed it and found this spot that seemed perfect. Relaxing before dinner I noticed that my hammock seemed to be making an odd noise as I rocked a bit. Close inspection made me think the continuous loop at the head end was thinking about becoming discontinued heh. I rotated both CLs to change the stress points and was going to hope for the best. Then I  noticed the pointy stick coming out of the ground right under the hammock. Slept that night with my pack on top of the stick and right under me so if I fell it wouldn't be far or get stabbed..I hoped.


Spoiler: I lived! First thing I did when I got home was to order new CLs. Next trip I'd be totally safe. Well, unless a big bear came along or something.

Other than a very bad dog owner on the way out it was a nice end to a nice trip. Very relaxing given the lack of ambition plus I'd packed in a very minimalist manner, at least by my standards. My starting weight was in the 20s so with the food gone I felt like a day hiker.