GaryPalmer
238 reviewer rep | 5,434 forum posts
5:02 p.m. on October 6, 2018 (EDT)
I have returned to Flagstaff AZ from Jackson WY. Came down by shuttles and Uber. Shipped my bike.
Am living on my bike again for the rest of October. May cycle up to the Grand Canyon next week if the weather stays dry and no snow. Rain is okay.
My bike now loaded. It's the Fat tire cruiser 7 speed I bought in June.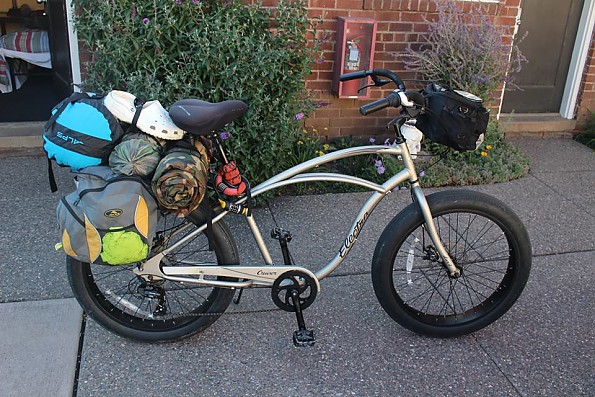 Later in late October planning to ride to Tucson from Flagstaff via this route: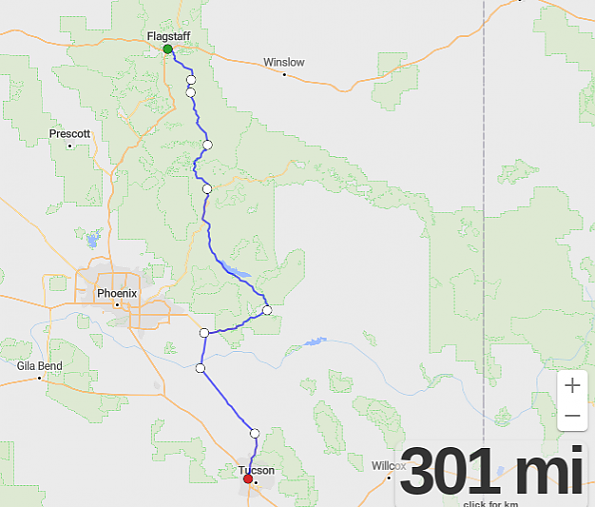 Mormon Lake, Mogollon Rim,Strawberry, Roosevelt Lake, Apache Jct, Florence, Oracle and Tucson. Last October I went south a different way and rode 325 miles in 9 days on a 6 speed.