JRinGeorgia
2,017 reviewer rep | 416 forum posts
11:23 a.m. on March 25, 2019 (EDT)
Took a quick jaunt up to the Len Foote Hike Inn in Georgia this past Fri-Sat. The Hike Inn is a primitive lodge of sorts and is reachable only by a 5 mile hike in and then back out. The hike starts on the AT Approach Trail that leaves out of Amicalola Falls and heads to Springer Mountain, but the Hike Inn trail branches off of that after a quarter-mile or so from the trailhead. The hike is easy, never steep, gains about 700'-800' and drops about 200'-300' for a net gain of about 550' on the way there (and the opposite on the way back out). The Inn sits at about 3100'.
The Inn has 20 rooms, each with bunk beds and nothing else. The floorspace is only about 4' wide. Interior walls are raw plywood. They have communal bathrooms with composting toilets and real showers. The stay includes dinner and breakfast they serve family style.
What was really nice about this trip is that I have been dating someone for a few months who has never backpacked, and this was a good way to gently expose her to the idea of hiking and sleeping in a non-luxurious setting. Best news: she loved the experience and now is eager to try real backpacking and wilderness camping. She even is showing the early signs of being a gearhead, so the woman of my dreams! ;-)
The weather was absolutely perfect -- high of about 58F and sunny both days. There are a couple of spots along the trail with views, and the Inn itself is perched on the end of a ridge with great sunrise views. The forest that the trail goes through had not yet greened up so still looked pretty drab, but that allowed a lot of the sunshine through and kept us more than warm, we were down to short pants and thin shirts for the hike.
Another nice thing about this hike is that you have Amicalola Falls at the beginning and/or end to add on. We climbed down and then back up the waterfall after the return trip, since the return from the Hike Inn is more downhill so less strenuous. At 729', Amicalola Falls is sometimes billed as the tallest waterfall east of the Mississippi, but it's not. Still pretty tall, and quite beautiful.
For a serious backpacker this trip is pretty tame, but backpackers can enjoy it all the same. It's a great trip for families, anyone who is up for hoofing a few miles, and anyone who is new to the idea of hiking and backpacking. Here are some pics: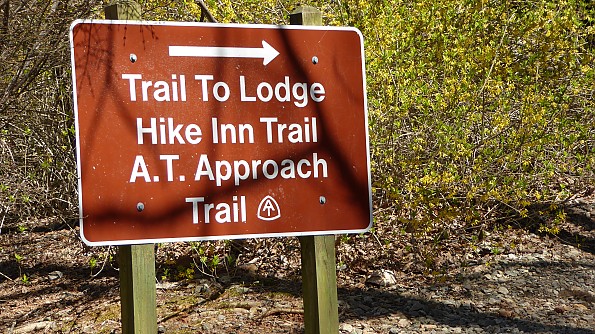 From the Lodge (not the Hike Inn). The Lodge is a fancy-schmancy place above the top of Amicalola Falls:

From the trail: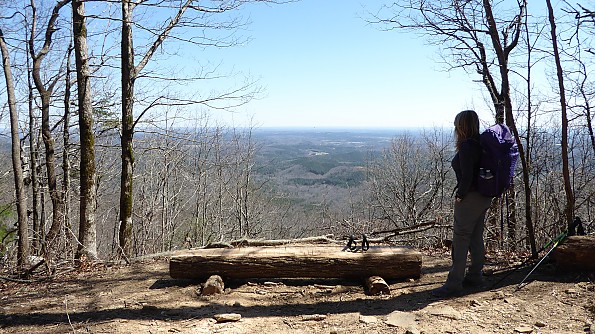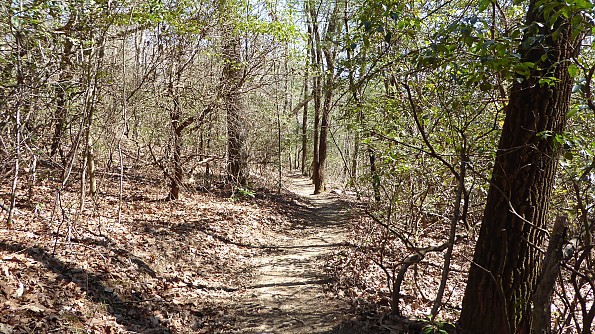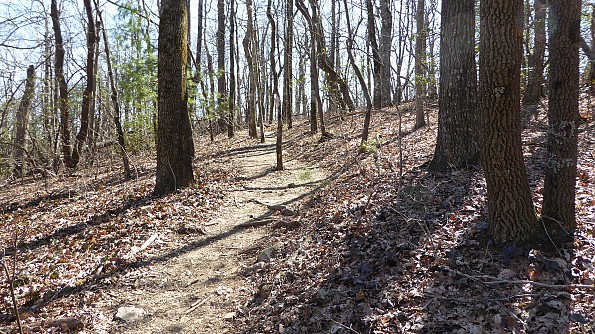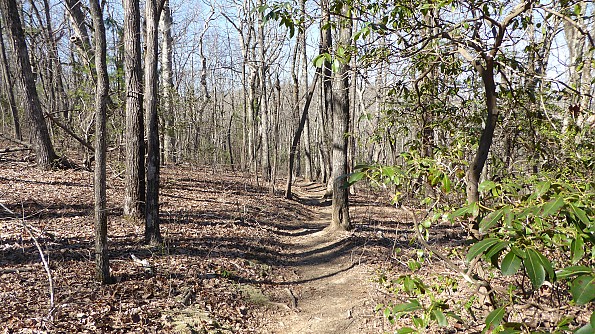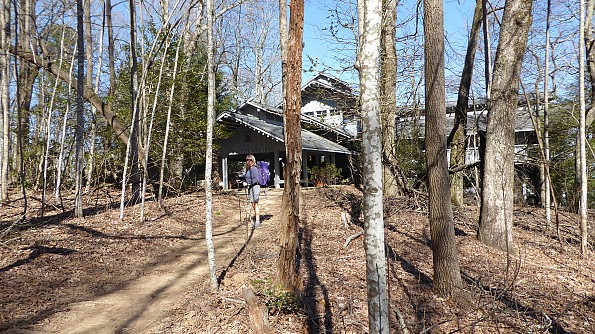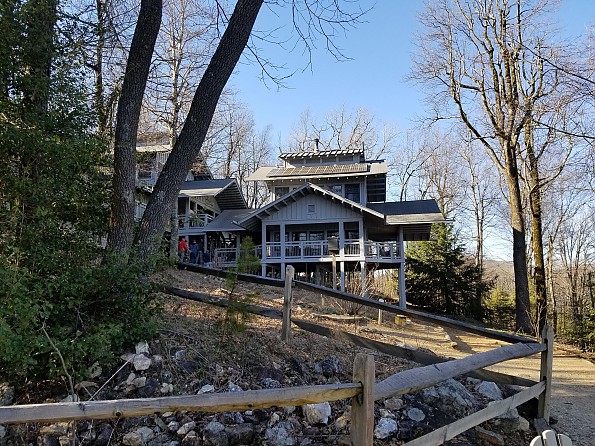 Amicalola Falls: