GaryPalmer
238 reviewer rep | 5,434 forum posts
3:39 p.m. on June 3, 2019 (EDT)
This morning I left my dorm here at the Zion Lodge where I am working this summer. I rode down to the small town of Springdale Utah on my bike.
Temple of the Sun catching early morning rays of sun, late in the day it catches the last rays at sunset.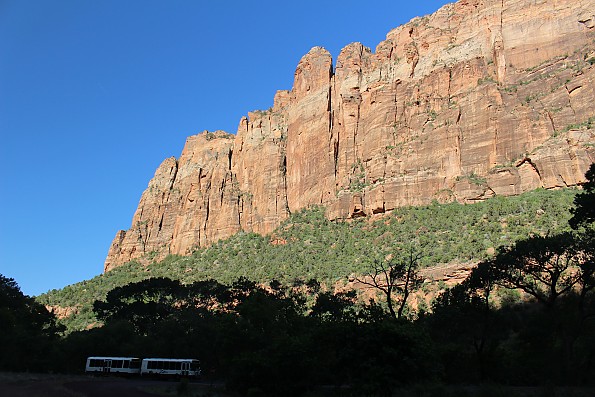 The East Rim of Zion  Canyon, layers of ancient sand dunes that would rival the highest dunes of the Sahara.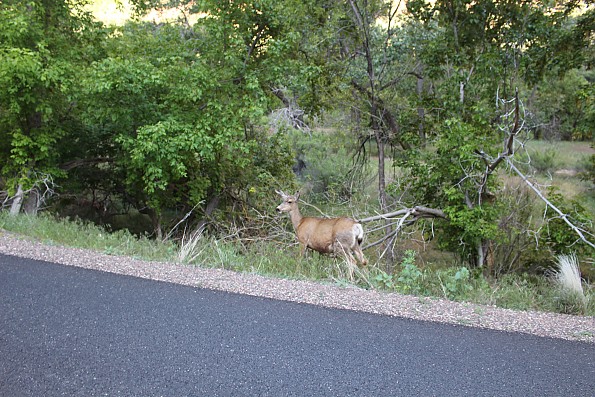 A native Mule  Deer doe, grazing along the road side.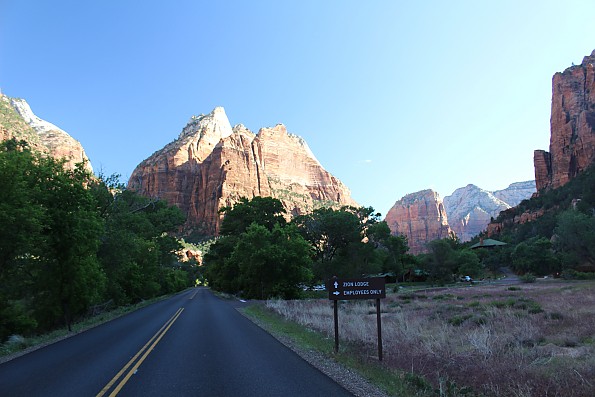 Looking back up the Zion Road, the smaller rounded peak on the right above the trees is Angels Landing.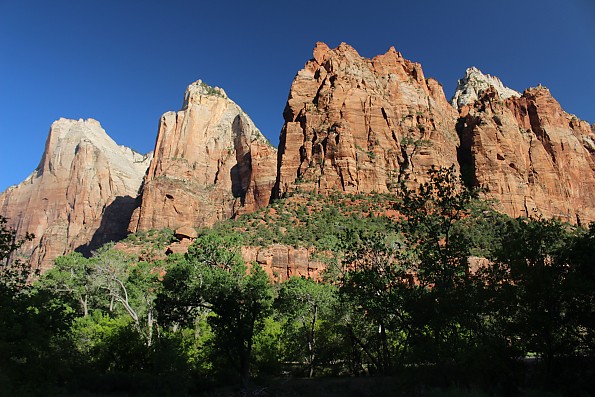 The three Patriarchs, named after saints of the first books of the bible by early Mormon settlers.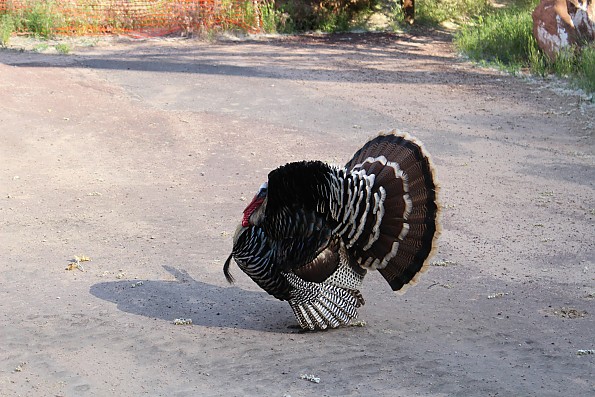 A ruffed Tom Turkey plumps up to display for the females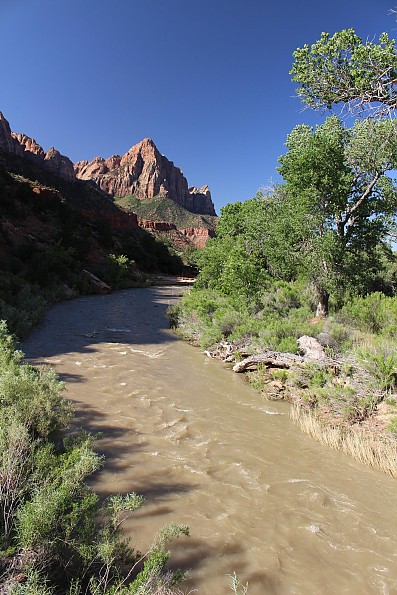 The Watchman and the Virgin River in lower Zion Canyon.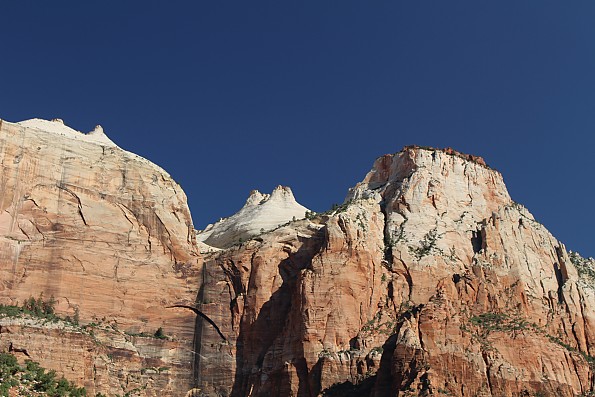 The Beehive are the points in the white sandstone, named by early settlers. Utah is the Beehive state.

View up the Par-ius bike/walk trail into Zion Canyon from near the Watchman walk-in campsites.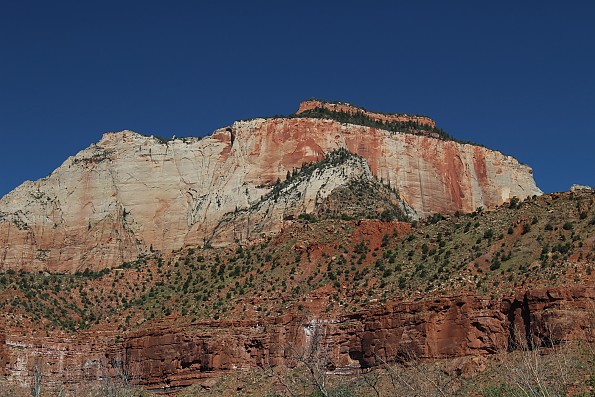 The West Temple rises almost 4000 feet above the lower Zion Canyon.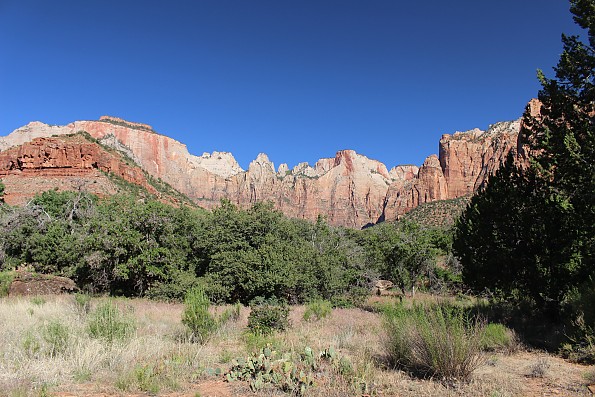 Towers and Temples of the Virgin. The West Temple on the left and the Altar of Sacrifice the red streaked point on the middle right.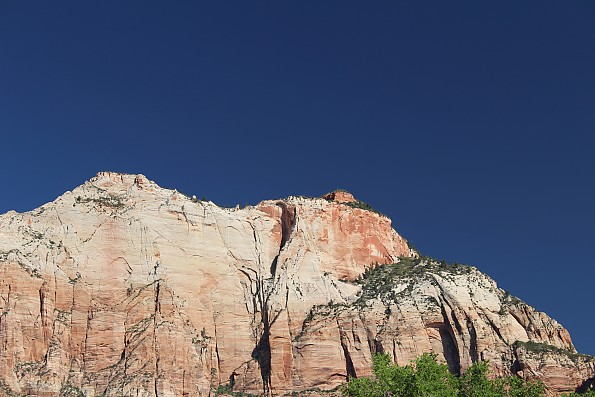 Balanced Rock, shadow shows where it is near the center of the image.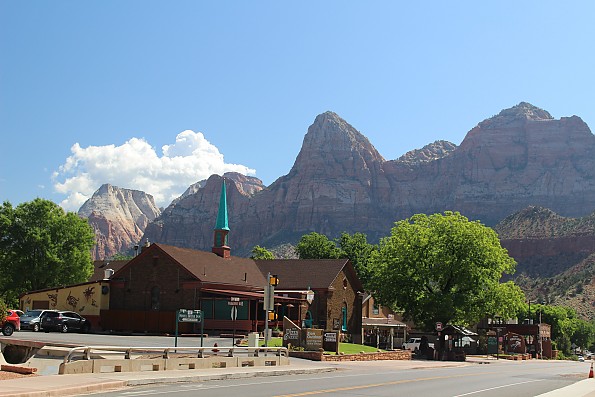 Pizza & Noodle Cafe in an old church downtown Springdale, Utah just outside the southeast entrance to Zion NP.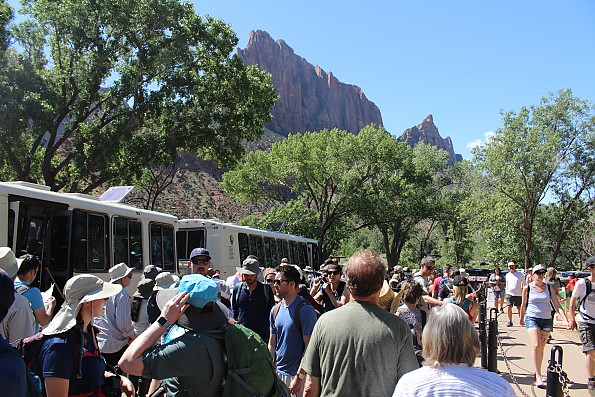 Waiting in line on a Monday to take the park shuttle back up the hill to the lodge and my dorm.