10:32 a.m. on December 31, 2019 (EST)
LoneStranger

TOP 10 REVIEWER
REVIEW CORPS
9,694 reviewer rep
1,576 forum posts
This year I seemed to be more interested in doing than talking about what I did. There were lots of adventures both alone and with family. On distance trips I carried just the GoPro, though I did bring the good camera a few times.
The Winter was sucky around home with lots of melting between snows. Mountains were deep though!
Back yard visitor:
Some mountain snow:
With the deep mountain snow the Spring season was dangerous because of the rotting snow and towering monorails. Time to stay coastal:
Once the snow finally started to fade we headed to NH to start getting to know our new section of trail. We adopted the Tumbledick Mtn section of the Cohos Trail and made several visits to keep the ferns and hobble at bay. This video is from the first trip. Later trips I was too busy working to remember to take pics.
Then it was time to enjoy the trail rather than work. In 2018 I hiked the Cohos from Canada to Stark NH, battling cold, damp conditions. For this year's hike I opted to go early in June and hoped I wouldn't be too cold. Heat stroke  almost killed me hehe. This is the playlist for the series of videos I made of this year's hike starting with snow patches at the border followed by the heat wave of doom, another section and then ending with a four day family trip that ended again in Stark.
Embed doesn't work for playlists:
https://www.youtube.com/playlist?list=PLTuXGM8MOxXBfxyvi38TievSDgF_x1piw
Love the CT and will be headed back there again often. We added another few miles to our section for next year by adopting the Sugar Hill Trail. It is getting more popular, but still is a very  lightly traveled trail, especially up north.
In July we had our little one booked for two consecutive weeks at the Girl Scout camp right near the south gate of Baxter State Park. That meant we were able to do two weeks of backpacking with a couple of nights at a cabin in the middle. This trip I brought both cameras :)
We started with two nights at Chimney Pond so we could day hike the peaks.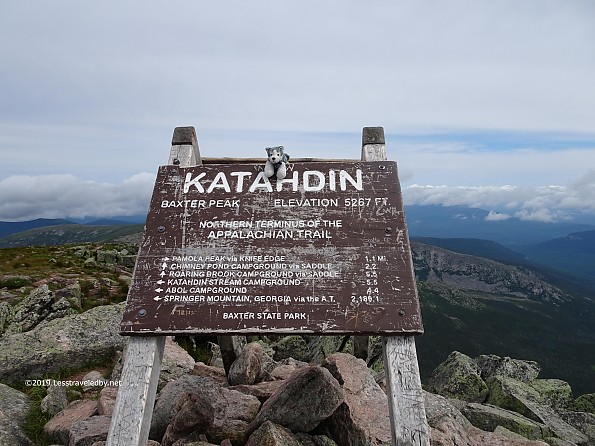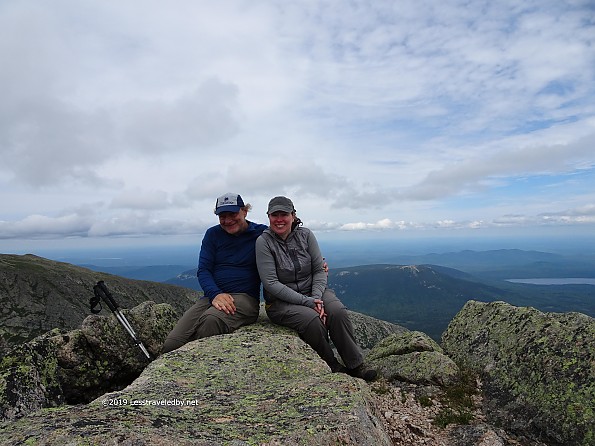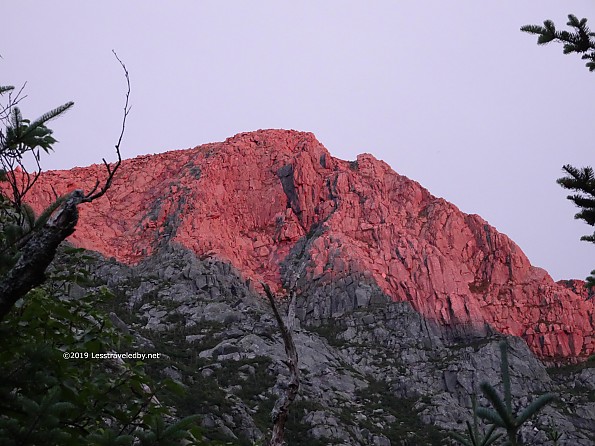 Lots more here: http://lesstraveledby.net/2019/08/05/katahdin-two-night-chimney-pond-with-bonus-hamlin-descent/

Next we did a night at Martin Ponds followed by two more at the north end of Katahdin Lake.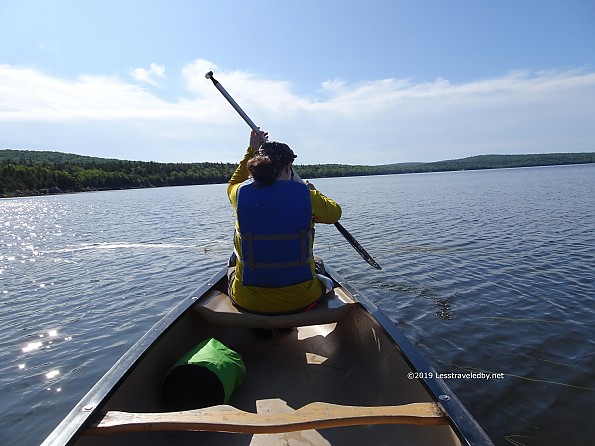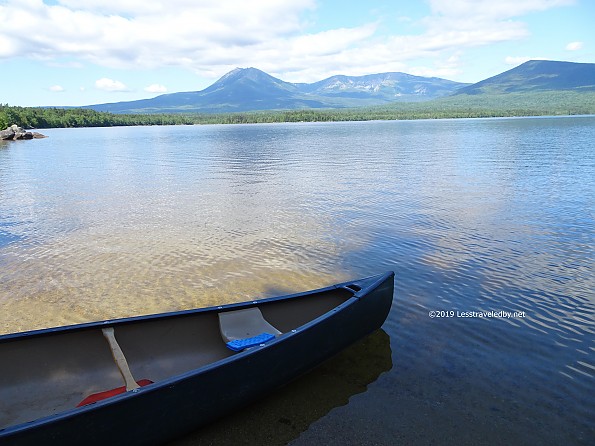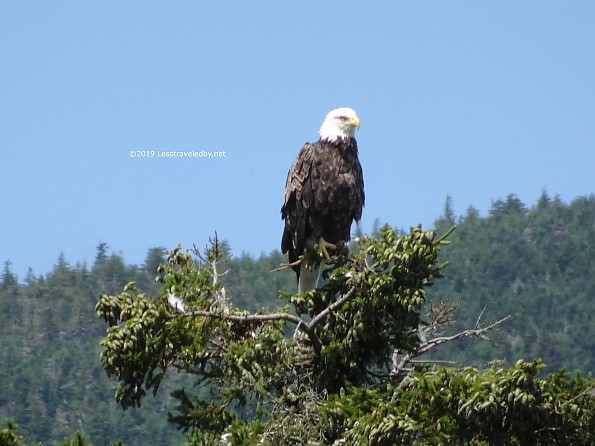 More here: http://lesstraveledby.net/2019/08/08/baxter-part-2-martin-ponds-katahdin-lake/



The second week we headed around to the west side of the park via a long drive on the tote road during a huge thunderstorm. Thankfully it stopped so we didn't have to get soaked before we started. That was the theme of the second week...just barely avoiding getting caught in the rain...until we didn't heh.
We did the Wassataquoik Trail from the road to Russell Pond and back over the course of the week. I made these reservations sort of last minute so we were forced to move each day which was good and bad. It kept us from laying around all day, but it also kept us from laying around all day :)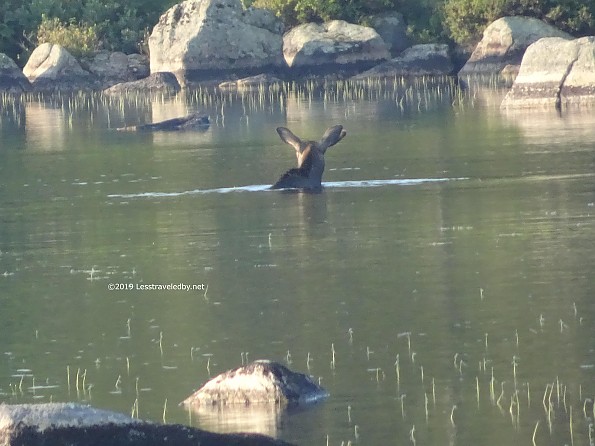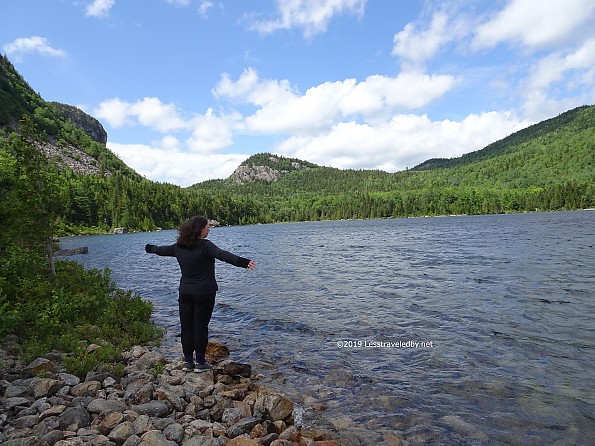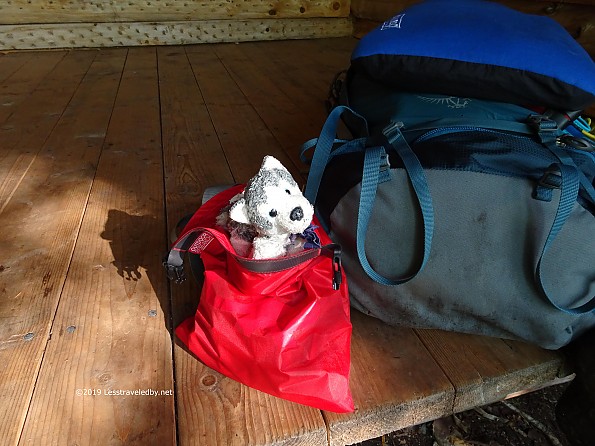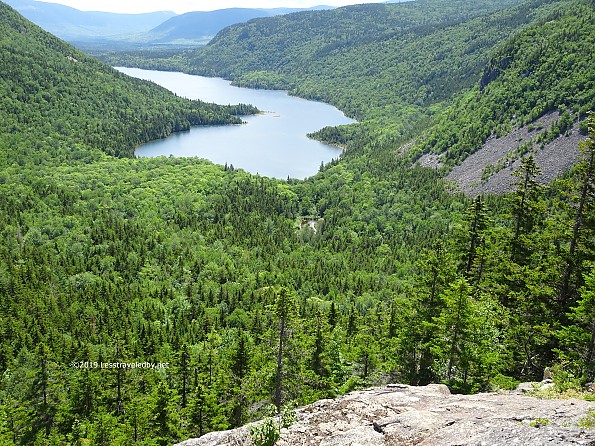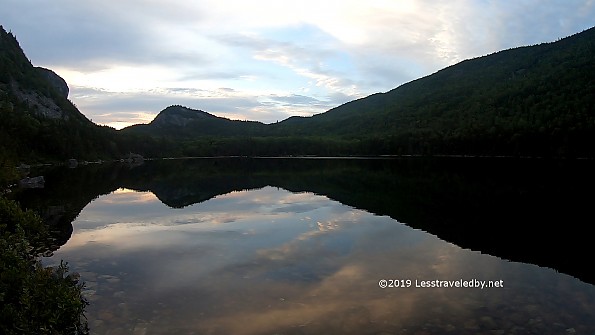 More here: http://lesstraveledby.net/2019/08/20/baxter-part-3-six-days-on-the-wassataquoik-lake-trail/

August was not very good for hiking weather. Storms and heat made it hard to get out much, but we did some trail work and I did squeeze in another interesting go round of the Grafton Loop Trail:
This trip made me realize just how well I have things dialed in compared to years ago. The loop is still a challenge, but so much easier with the experience and strength I've acquired since first attempting this route. Hmm, maybe all the fancy gear helps too heh!
With current life not supporting my intentions to do some extended hiking this Fall and Winter I had to dial back my expectations. As a sort of response to that I came up with a plan for what I'm calling a Bigger Pemi Loop that started by heading out to Stillwater and then summiting Carrigain before joining the more traditional loop on day three. This video is long, but pretty. You've been warned :p
This year Winter looked to be off to a good start, but then it all melted. Bunch fell last night, so maybe we're getting started now. Hope so! This last video is from the day after Thanksgiving. We packed turkey sandwiches for a frigid Grafton Notch day hike. Good fun, but painfully cold on the exposed rocks.
Things didn't always go as planned, but it was a heck of a year. Some really good trips on both the distance and family side of things. Even the painful parts bring a smile now, because it is always better to be out there suffering than rotting on the couch. Pretty sure I ended up somewhere over 60 nights outside this year which is about half what I was aiming for. Maybe next year :)
Hope you're getting out when you can!!