g00se
REVIEW CORPS
13,063 reviewer rep | 1,480 forum posts
1:18 p.m. on June 17, 2020 (EDT)
This past weekend, I met up with cavers from Illinois, Missouri, Tennessee, and Florida to do some amazing caving in the Cumberland Mountains of eastern Tennessee. On Saturday, we bounced the 164' pit cave called Conley Hole, a national natural landmark.
After a few hours of caving, we visited the amazing waterfalls at Rock Island State Park (WOW!).
Sunday was the big day. We did the thru trip of Rumbling Falls. Since my pics could never do the 5-acre Rumble Room justice. Click on this link to see a pro pic. Keep in mind the flash of that pic is the only time the room has been lit up. And note the guy on rope for the 202' rappel. 
The sections beyond the Rumble Room are newly discovered, with more passages being mapped yearly. The thru trip itself is only a couple years old, when eager cavers were able to dig a new entrance about 5 liner-miles from the natural entrance. 
Anyone who says they can't go caving because they are claustrophobic has never been in Rumbling Falls. I joked about how the mountain could be standing, when most of it was hollow. These rooms were MASSIVE.
The video and some of the pics below are mine. The good pics are from others on the trip and used with their permission.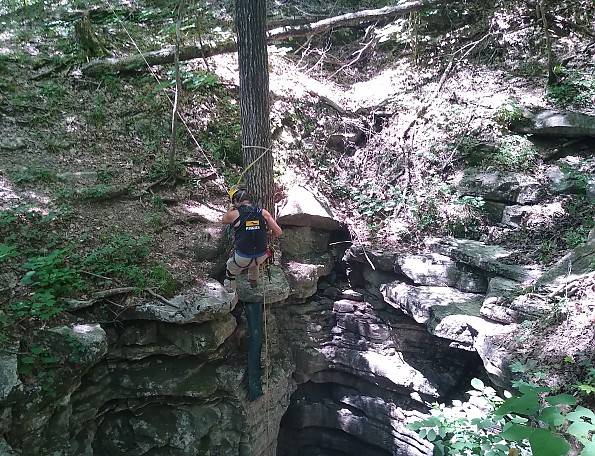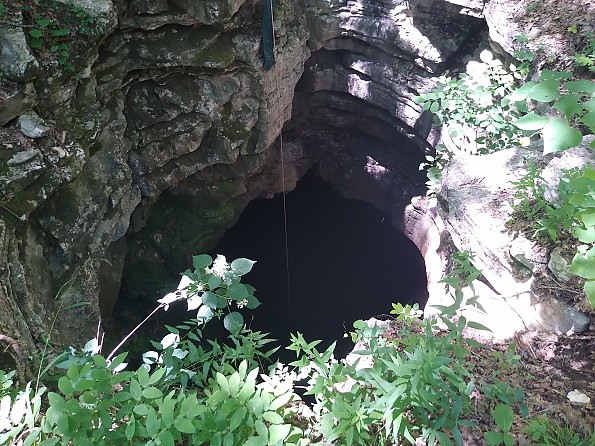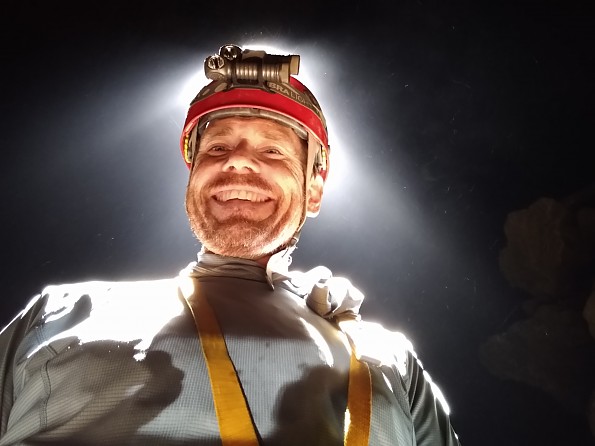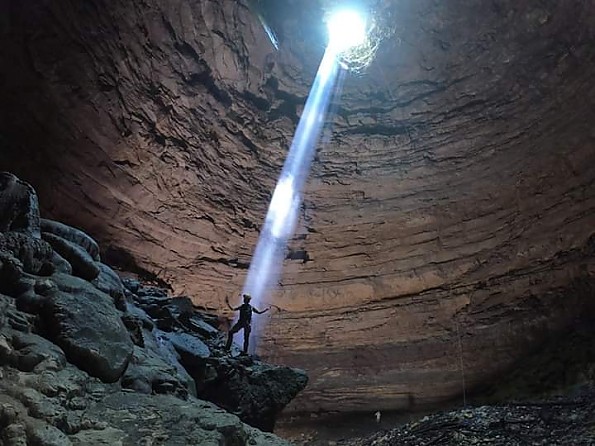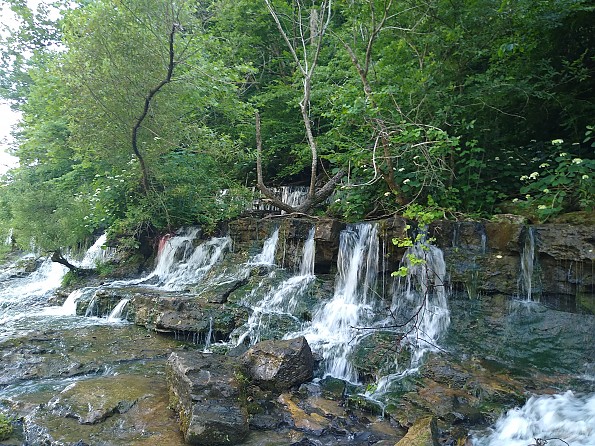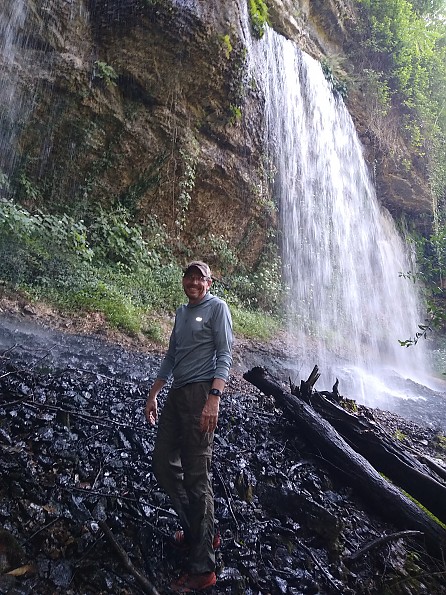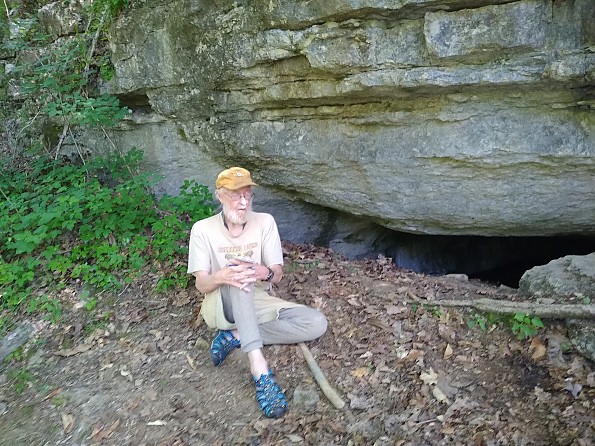 Marion Smith, the man who discovered the Rumble Room in Rumbling Falls Cave. Still caving in his 70s.