FromSagetoSnow
TOP 25 REVIEWER
REVIEW CORPS
8,032 reviewer rep | 1,727 forum posts
4:36 p.m. on August 3, 2020 (EDT)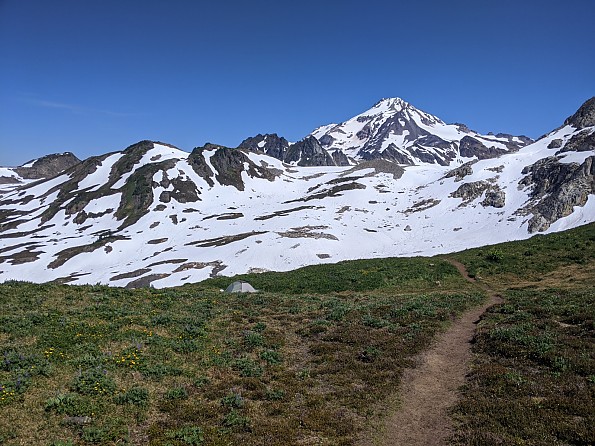 Ever since I started climbing six years ago I've had the goal of summiting all of the volcanoes in Washington; Mount Baker, Rainier, Saint Helens, Adams and finally, Glacier Peak. Some people also count Mount Hood in this list which is in Oregon but is really close to WA.  So, five or six, depending on how you count it, I finally got them!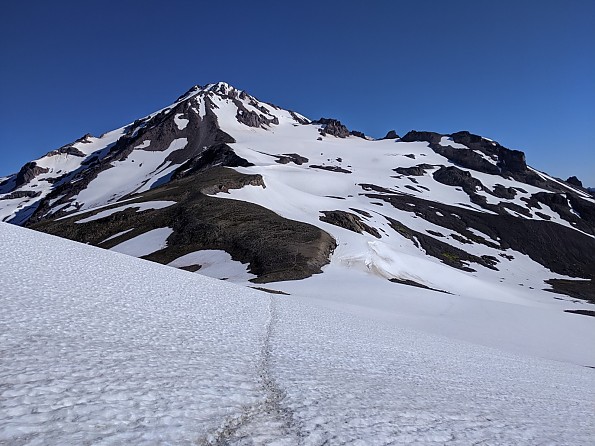 Glacier wast he hard one. Just to get to high camp is a two day, 15 mile trek that gains 7,000 feet through undulating but mostly uphill terrain.  
The summit is unknown to most Washington residents because its not visible from any major cities or basic, overly popular hikes like Mount Si, Colchuck Lake, Mailbox Peak, etc.
Our first camp was in alpine meadows where we were serenaded by mating ruffed grouse.  
Day two involved GPS navigation and route finding in fog over a moonscape leading to high camp.  
We still hadn't seen the mountain when we reached high camp at windswept Glacier Gap.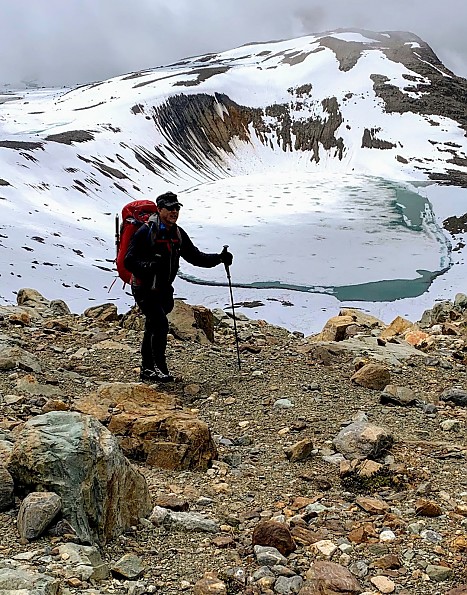 Navigating the trackless moonscape on the upper mtn. by GPS and cairns.
Summit day required technical gear and another 3,000 of elevation gain across a crevassed glacier to the walk-up summit.  
On the summit we decided to walk all 22.5 miles back to the trail head because we were both ready to be home.
Walking out 22.5 miles would have been fine in the trail runners we used on our approach but marmots ate them for the salt our sweat had left in them.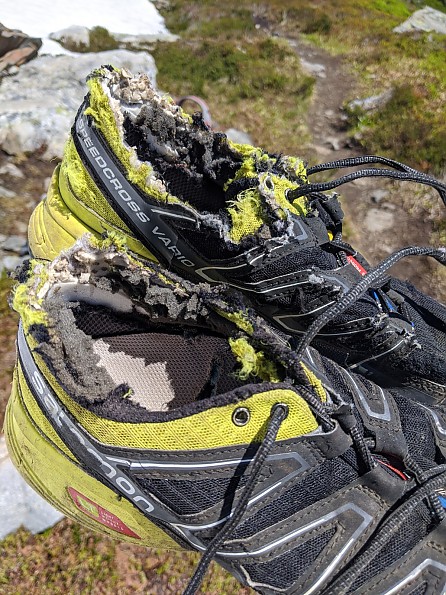 Marmot food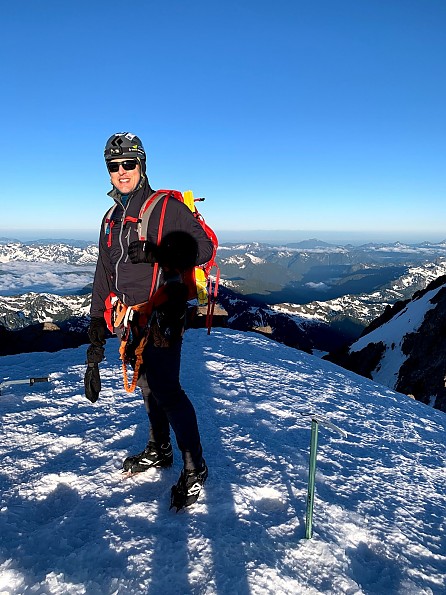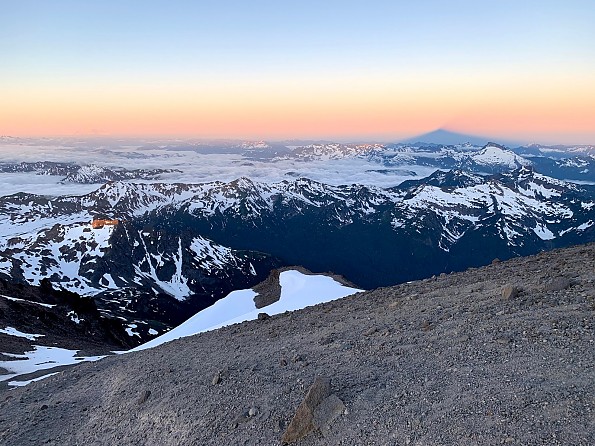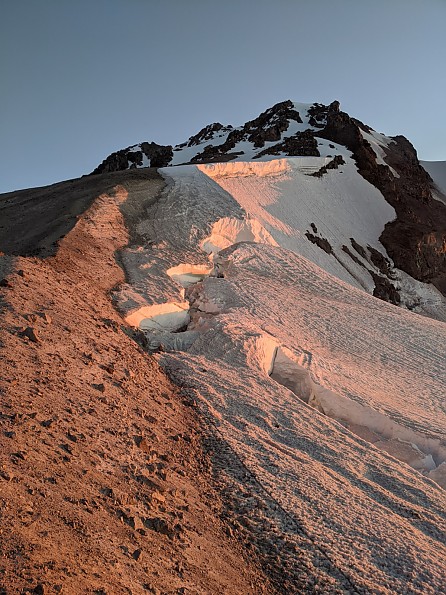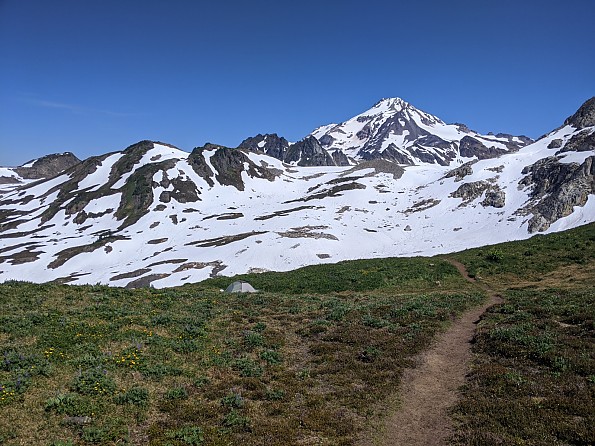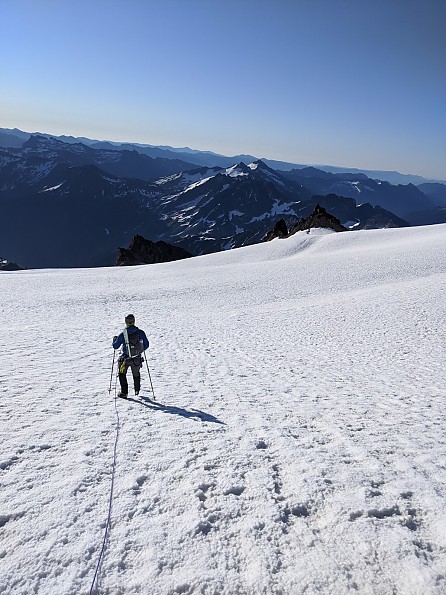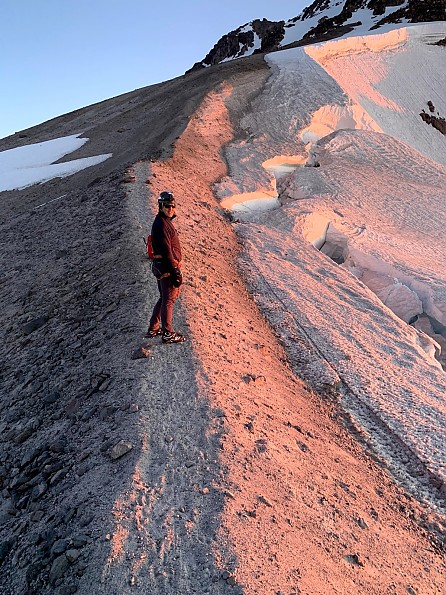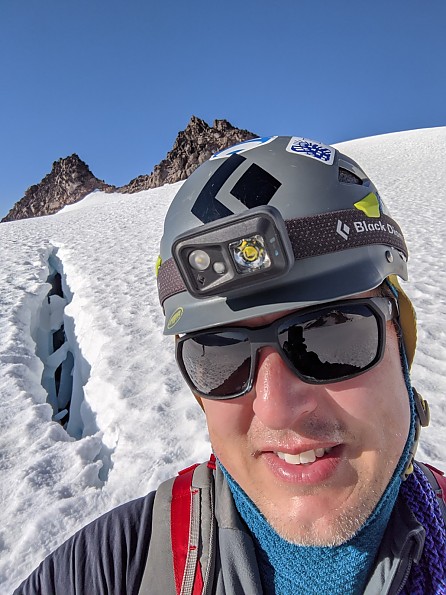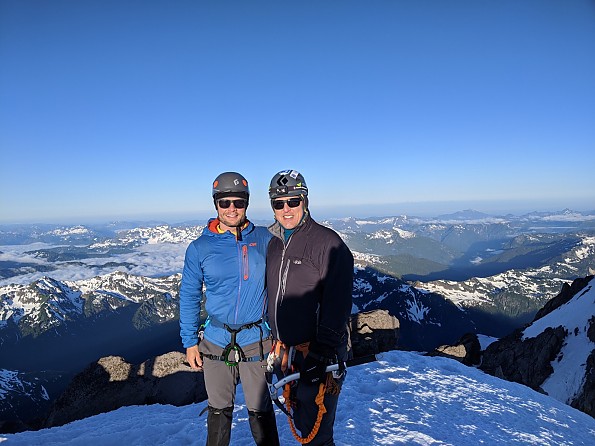 So the walk was in our mountaineering boots, earning me three big blisters for my error.
Overall Finally reaching Glacier Peak after six years of Volcano summitting was a great feeling.
Other WA volcano summits: