Phil Smith
1,456 reviewer rep | 504 forum posts
7:36 p.m. on November 1, 2020 (EST)
Yep, I have not hiked a mountain or even a large hill since July 2019. For most of this year I've been dealing with knee problems, and every time I planned to hike I changed my mind because I wasn't sure about my knees. Well, come to find out I should have hiked because my knees feel better after yesterday's hike than they have in a long time!
Yesterday's hike was 2215' Mosquito Mountain in West Forks, Maine. AllTrails lists it as a hard 2.7 miles, but apparently difficulty is very subjective because this almost-52 overweight guy with 2 bad knees and Achilles tendinitis acting up on one foot found it pretty easy!
The parking lot is small and hard to identify because there's no sign. There's a very faint red paw print on a rock near the road. It's directly across from a camp on Moxie Lake, with room for maybe 5 small vehicles at most if the end ones park half in the weeds. So carpool if possible because the (very bumpy) road isn't wide enough to park on. 
AllTrails gives the elevation gain as 1200', which would be fairly strenuous if much of the gain wasn't in 2 spots. The rest of the trail was a very mild incline. The trail itself is very narrow, maintained just enough to keep it passable and with a couple trees down across it. Other blow downs were cleared by just cutting out the parts of trees blocking it. 
Near the summit the trail tees to an overlook barely 100 yards away to the left, and the summit about 1/4 mile away to the right. There's a fun boulder jumble stretch going to the summit. The overlook has a wider view, you can see from Boundary Bald Mountain to the north in Jackman to some fairly good-sized mountains to the south-southwest, but to me the vista from the summit (south and west) was more impressive. The day was one of those clear days you only get in fall and winter, and easily visible were what I'm pretty sure is Mount Bigelow, The Horns to its west, and what I'm guessing is Sugarloaf to its east. I'm sure both Crocker and Abraham were visible but I don't know which ones they were. 
 My hiking partner didn't take many pics, and my phone's camera doesn't work 90% of the time, otherwise this post would be loaded!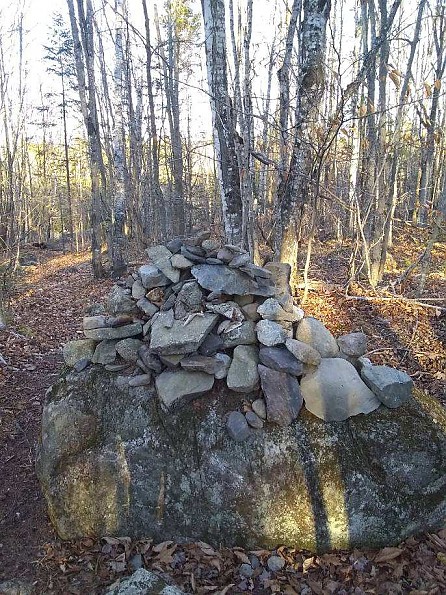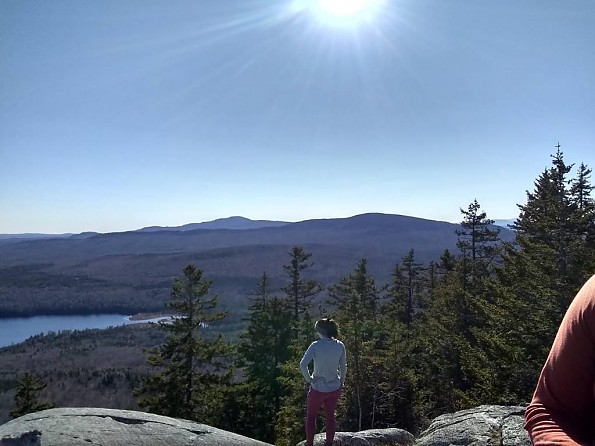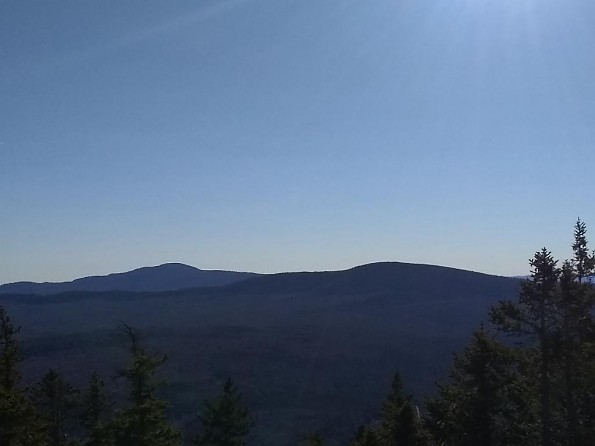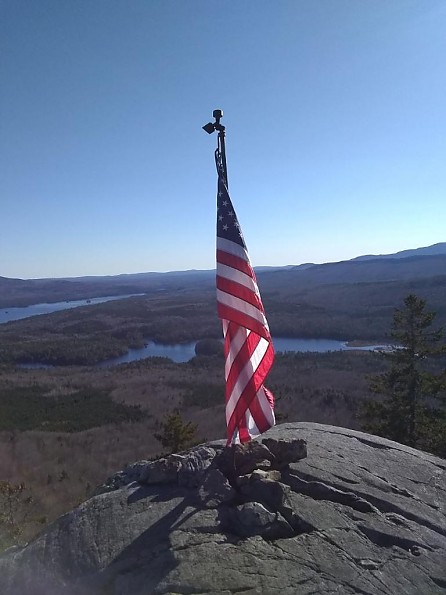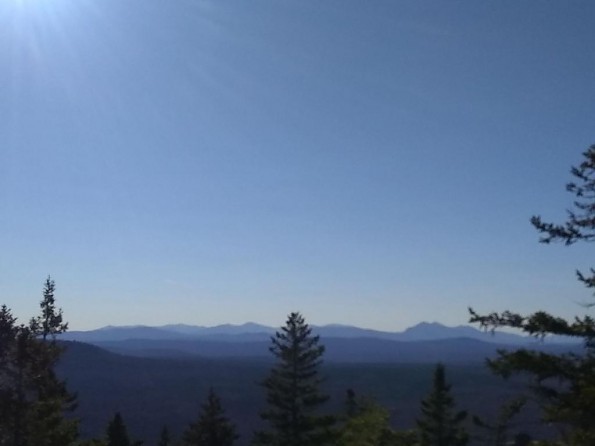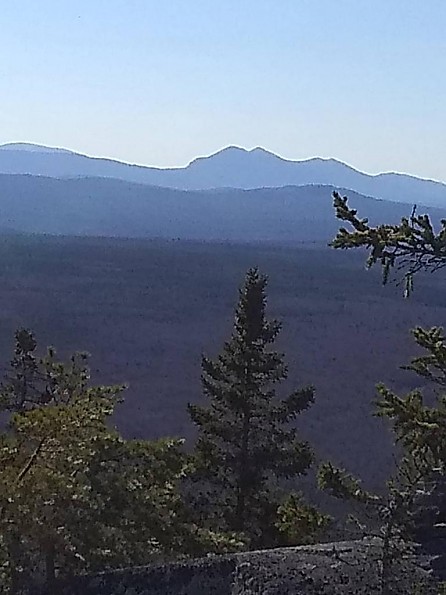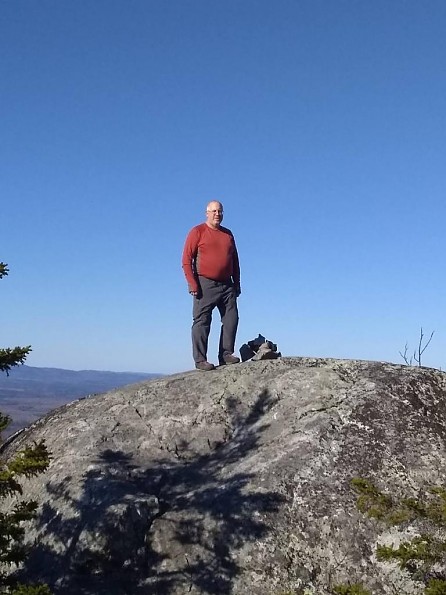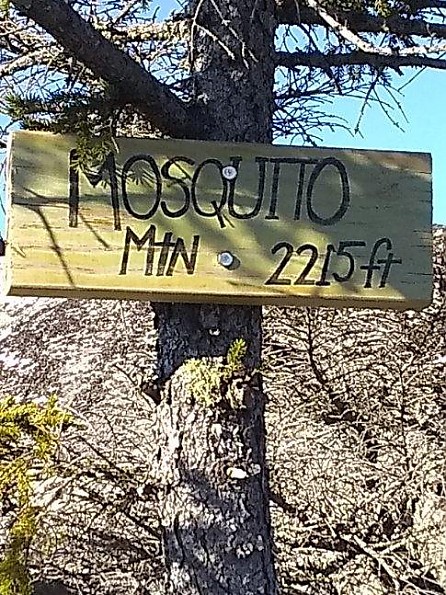 Due to my tender heel I didn't want to wear boots, so I was glad that I never got rid of my Salewa Mountain Trainer shoes. They're the most finicky shoes to lace up so my heels are locked in place, and I had to stop twice to re-tie them, but between the sticky Vibram sole and increased ankle mobility of a shoe I never once worried about my footing.
Being as comfortable as they are was a huge plus, too. If the trail had been muddy or wet I probably would have went with boots despite my tendinitis, but the day was cool enough that most of the little water that was left was frozen.
So my Saturday was a great day, with a great hike in great weather and plenty of great views. It's time to get back out there! I've already added a bunch of trails within a 50 mile or so radius to my AllTrails list and we're going to start doing them whether on foot or snowshoe.