stevet
62 reviewer rep | 179 forum posts
9:32 a.m. on October 10, 2021 (EDT)
This year my summer hike was a northbound JMT thru-hike, and first all trail trek since I hiked the JMT (southbound) in 2009. I hike slower now than then and spent more time on trail to sustain the same daily pace.

Northbound, scenically is quite different than southbound, and I think superior. That could be the newness, as most times I use the JMT I'm heading south. But whichever, a key learning is to stop and look back, in fact look all around. I never know if I'll get back to a place and I've missed so much in my haste.

2nd time round was a very different experience. I had none of the first-time anxieties, hiked for the most part alone but spent more time at stops, and in camp visiting with others, and I think, I saw more.

Route-wise I was not a purist. I started at Horseshoe Meadow over Cottonwood Pass and ended at Happy Isles (well actually Yosemite Village). Day hiked Mt. Whitney, side tripped to VVR, errantly detoured to Duck Lake, took the PCT High Trail from Reds Meadow to Thousand Island Lake, and summited Clouds Rest.

Water along trail was scarce until Wallace Creek, and sources until then quite turbid. At most times I carried and wanted 2 liters at hand.

Mosquitos were generally a 1 or 2 with one exception, the short section where the trail skirts the Wanda Lake shoreline, there they were at the Biblical plague level. Aside from that, three nights they were annoying from around 7-9pm and I wore a head net and used deet around my wrists and ankles. Biting flies were a major nuisance from Franklin Meadow until Senger Creek, and for most of the way from VVR to Goodall "Harassed by Flies" Pass.

Weather overall was great. Moderate temps except for the Franklin Meadow to Senger Creek segment (hot), and just a few rain showers. I used a tarp 3 times for the threat of rain, though only one night (at VVR) were there any showers.

Gear-wise, three standouts. The chrome dome umbrella is awesome, cooler head and constant shade. Used it probably 98% of the hike, packing it only when the wind made it necessary. The Sawyer Micro filter, piece of crap. It clogged the first night pulling water from Upper Rock Creek Lake and was miserable to use for the rest of the trip despite backwashing 2 or 3 times per day. And lastly, my iPhone 12 Pro Max; this is the best electronic gadget I've owned. It has plenty of battery life, excellent photo quality, and so intuitively easy I took more than 400 shots.

Find my day-by-day journal notes here, my hike stats here, my gear list & mini reviews here, and menu here. Meantime, enjoy a daily pic.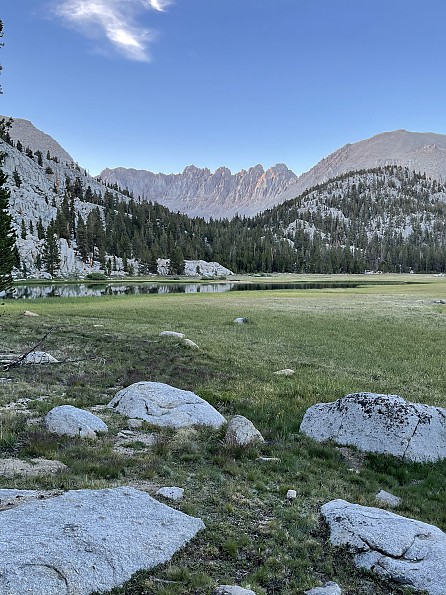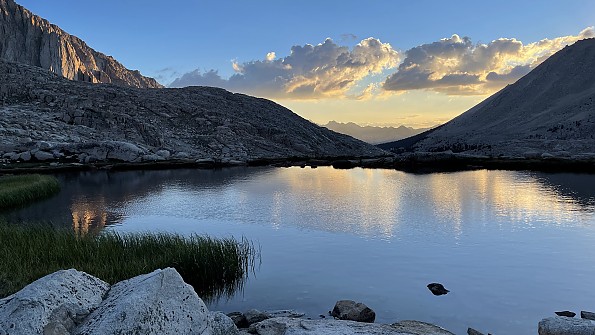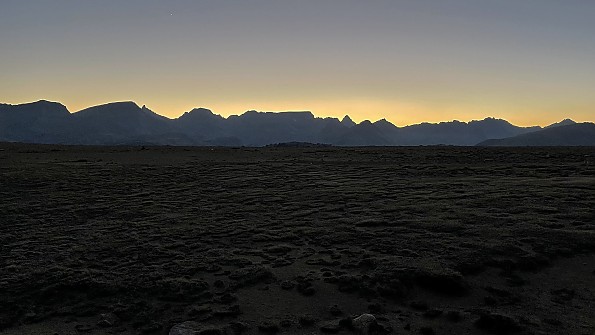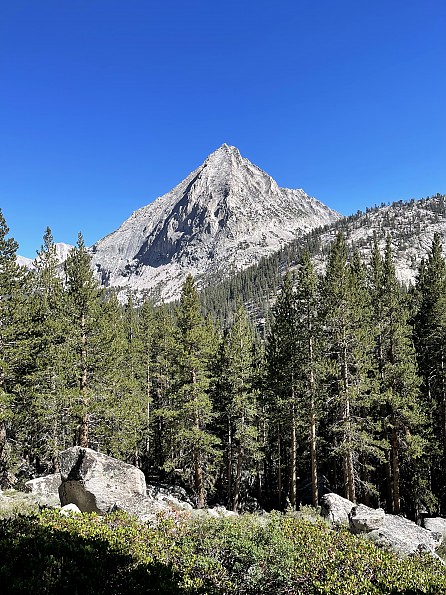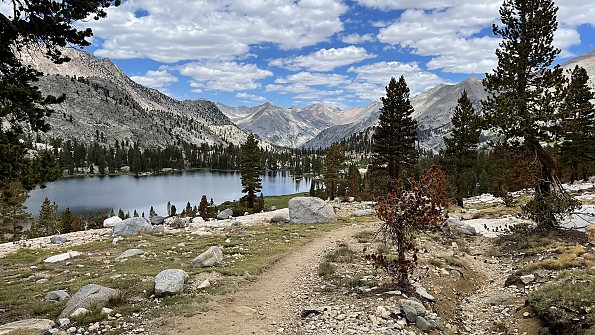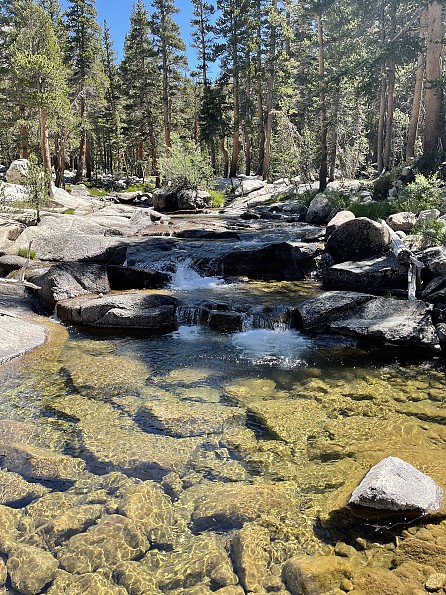 South Fork Kings River