LoneStranger
TOP 10 REVIEWER
REVIEW CORPS
12,961 reviewer rep | 1,886 forum posts
7:18 a.m. on October 17, 2021 (EDT)
Some highlight pics from this week's two night Grafton Loop toddle.  Packed for the whole thing but only did the east side. The leaves were falling hard and that trail is treacherous enough when you can see your feet. To paraphrase the old surf cliche; I should have been there a few days earlier heh.
You can find the full photo dump with more babbling here: http://lesstraveledby.net/2021/10/15/one-last-fall-color-trip-two-night-grafton-loop-east-side/
or grab a beverage and enjoy the video version: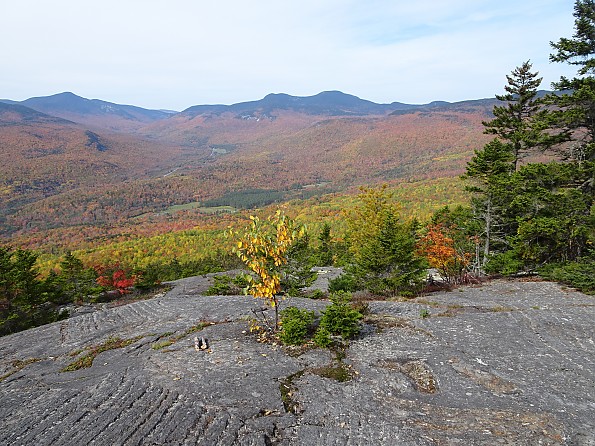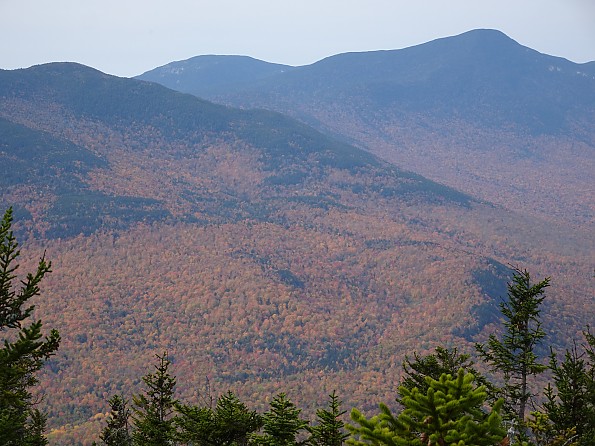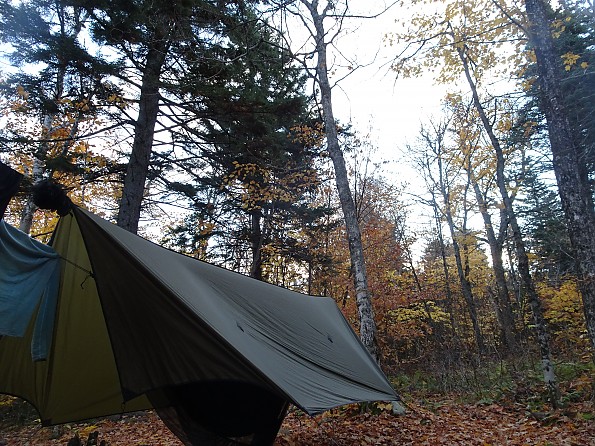 With the short days, sunset was 6pm up there last week. As pretty as Puzzle Mtn is, and the rest of the trail for that matter, there was constant pressure to hike fast. The leaves were covering the trail in a lot of spots and I didn't want to be out there after dark. With about 11 miles including two good sized climbs I had my work cut out for me. I rolled into Town Corner with just enough light to grab a bag of water and set the hammock up.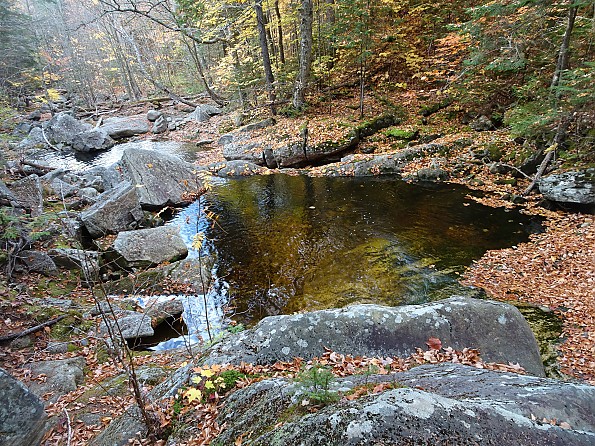 The smaller brooks were totally hidden under the leaves but this one was big enough you could still see water. Day two was full of views and... leaves!  At one water crossing I stepped down onto a big slab and didn't stop. It has been a long time since I hit the ground that fast heh. Wet leaves on wet rocks certainly make things interesting.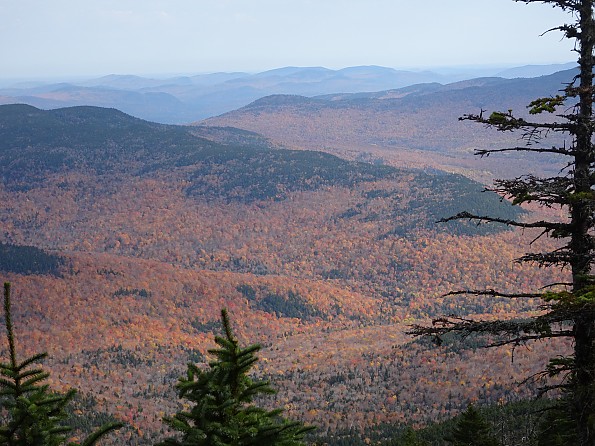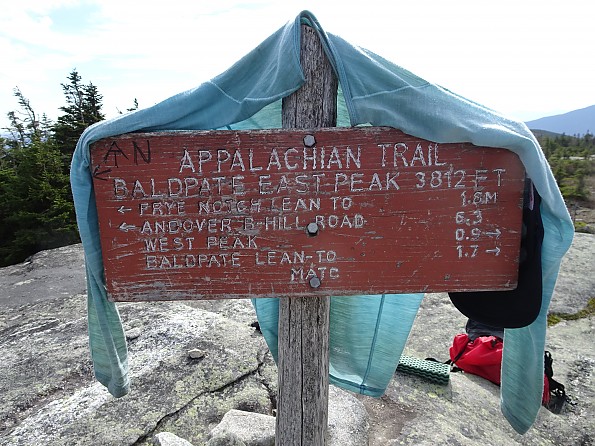 Summit of East Baldpate for a late lunch which came with a surprising amount of bugs for mid October. Tropical Maine Fall weather is something I hope we don't have to get used to. It should have been crisp and bug free.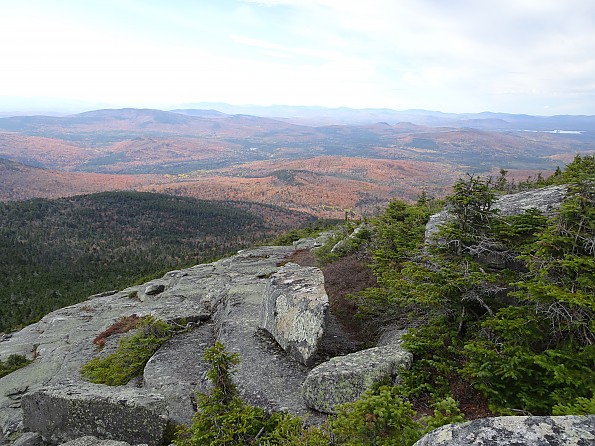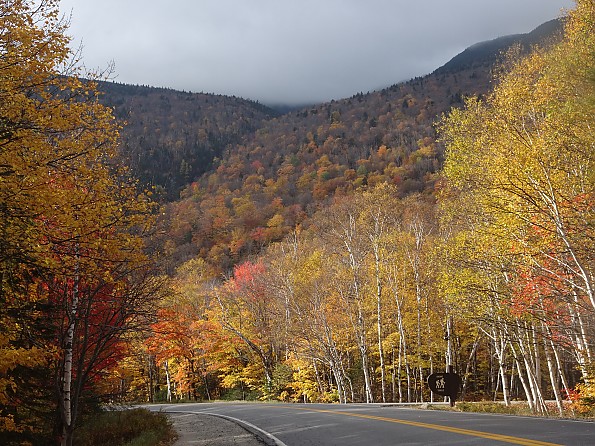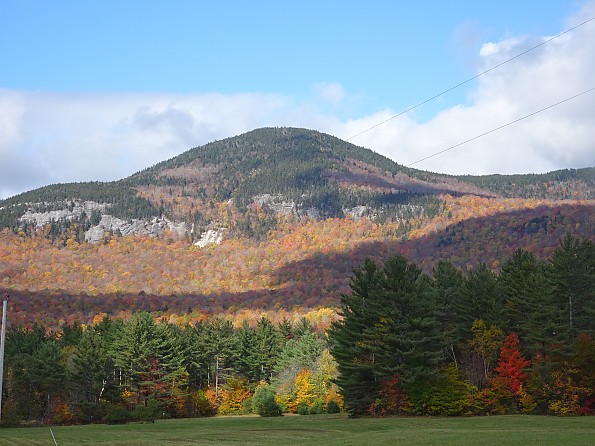 I'm being called to coffee so that is all the babbling you'll get here, sorry :) Hope you're getting out when you can!