lambertiana
0 reviewer rep | 466 forum posts
8:44 p.m. on January 10, 2022 (EST)
It's been a long time since I have posted, I will start with a trip report from 2019.  My brother, who lives in Oak Ridge, prevailed upon me to leave the Sierra and spend a week in the Smokies.  Our itinerary was:
Day 1  Fontana to Mollie's Ridge
Day 2  Mollie's Ridge to Derrick Knob
Day 3  Derrick Knob to Mt Collins
Day 4  Mt Collins to Mt Leconte
Day 5  Mt LeConte to Peck's Corner
Day 6  Peck's Corner to Cosby Knob
Day 7  Cosby Knob to exit at Davenport
From the start it was obviously a very different environment than what I am used to.  A lot of green, a lot of trees.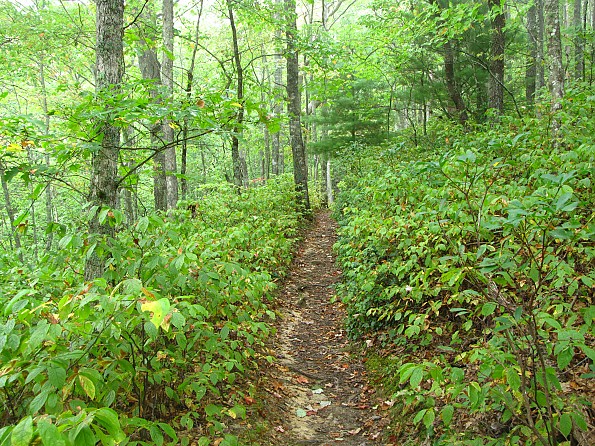 caption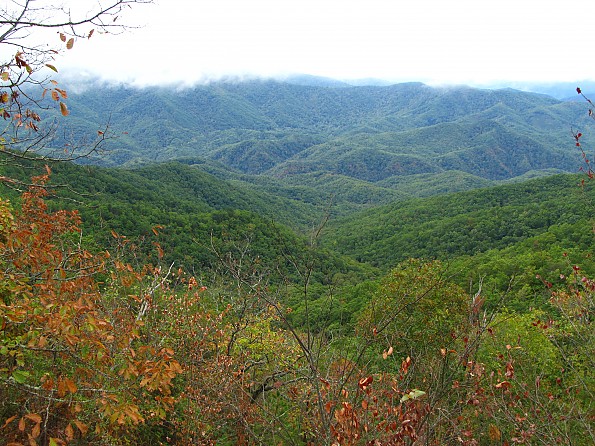 I got my first exposure to the shelters at Mollie's Ridge.  On the plus side, it meant that I didn't need to carry a tent.  On the negative side, too often we had snorers and smokers.