lambertiana
0 reviewer rep | 466 forum posts
9:19 p.m. on January 10, 2022 (EST)
Now to catch up for 2021's big trip.  The folks at church asked me to plan a week long backpacking trip for the youth, and they wanted to go to Mt Whitney.  I had already been on Mt Whitney five times, and try to avoid the crowds that are drawn to the highest point in the lower 48 (summit is 14,508'), but they insisted, so Whitney it was.  I chose a route that I had not done yet - starting at Mineral King on the west side of the Sierra, and crossing to the east side of the Sierra to Mt Whitney and then exiting at Whitney Portal.
My brother from Tennessee opted to come along, with his son-in-law.  This son-in-law is the husband of my niece Sarah, for whom we named the lowest lake on the Picket Creek drainage in Sequoia NP.  My brother, nephew, and Sarah came out in 2016 to go to that lake as part of a nine day trip, for which I wrote a trip report in 2016.  We were entering from a different point, and my brother wanted to go to Sarah's Lake again, so we added a side trip to go there.
The first day we started at Mineral King, and the clouds were already threatening.  The weather in the Sierra during the summer can be a week of nothing but sunshine, or sometimes a monsoonal pattern settles in and makes for a wet week.  We ended up with the wet week.  
On the way to Franklin Lake, looking toward Vandever Mt: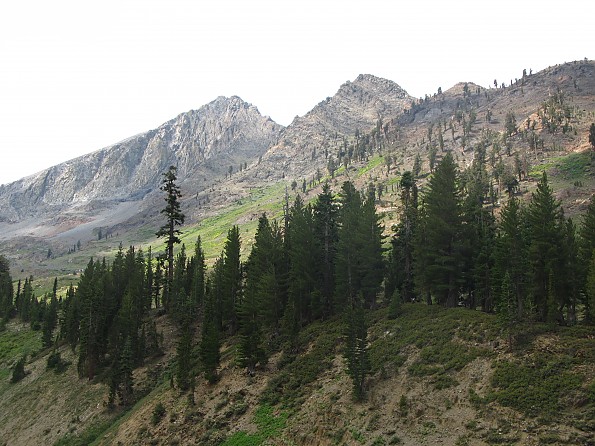 We got to Franklin Lake just before the rain started.  The main group was stopping there, but, since we were taking an additional side trip to Sarah's Lake, we had to continue over Franklin Pass.  Some views along the way: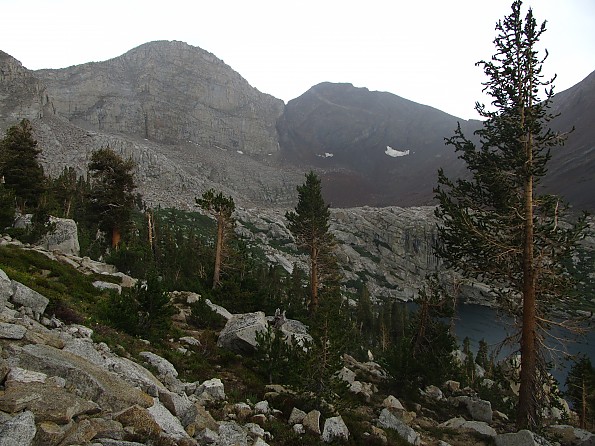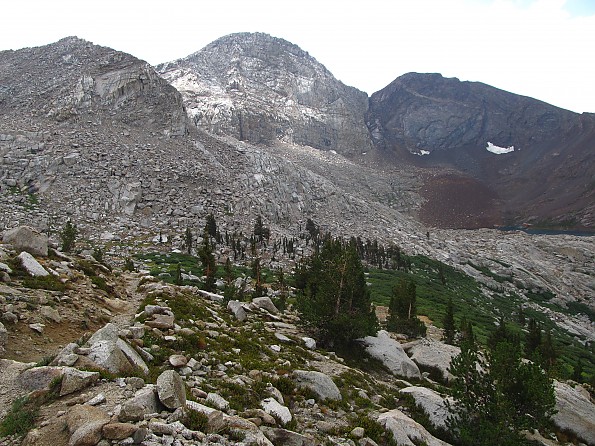 Just below the pass, looking up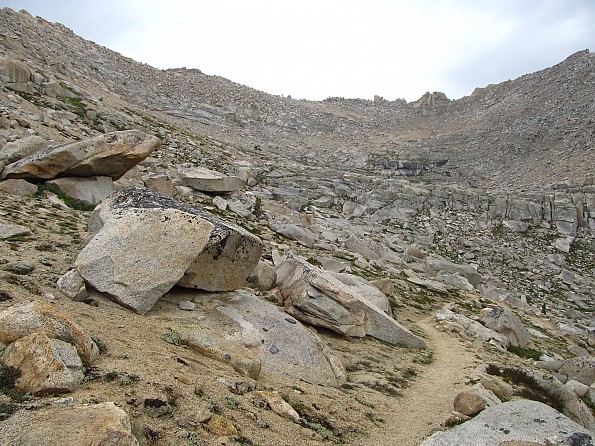 My favorite Sierra flower, Rock Fringe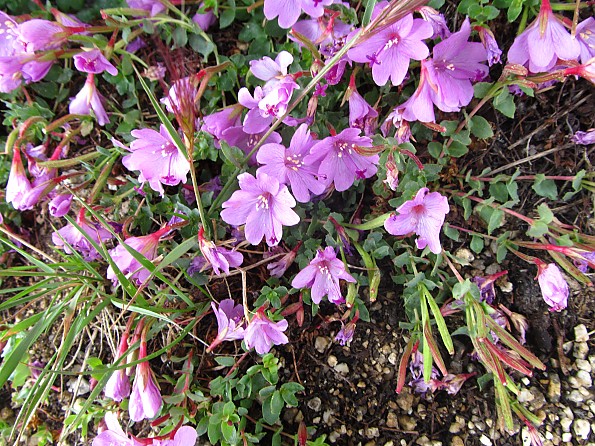 Almost to the pass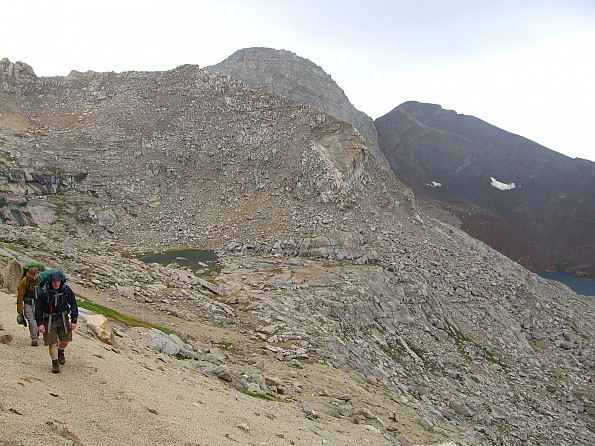 When we got to the pass, the rain stopped for a while, and held off until we got to our campsite on the far side of the pass.  Some views along the way.  Looking at Florence Peak from the pass.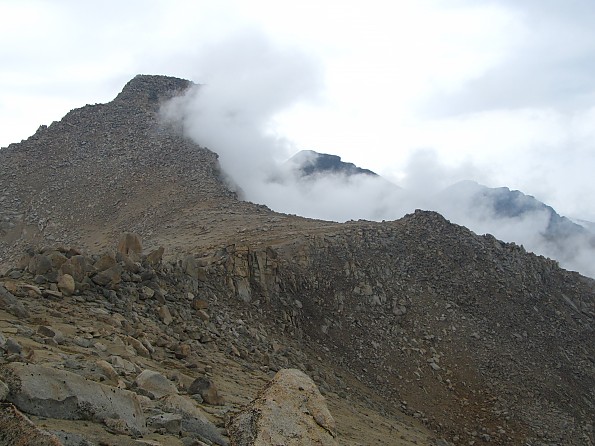 Looking down Rattlesnake Creek from the pass.  Camp was in the trees on the far right of this picture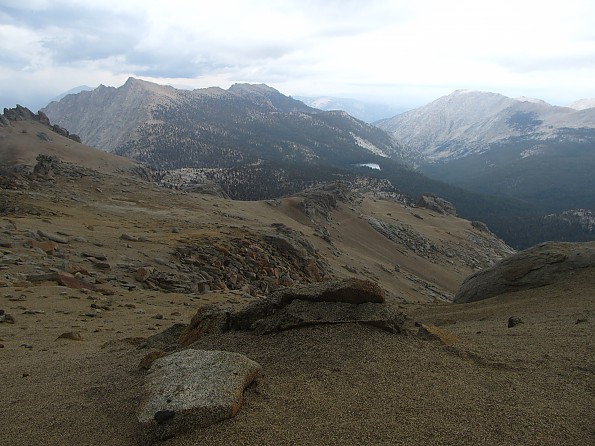 Views along the way to camp.  Right when we got to camp it started raining again, and the rain continued for a couple hours.  This was a trend that was repeated several times on the trip.