1:14 p.m. on January 16, 2010 (EST)
Tipi Walter

295 reviewer rep
1,436 forum posts
I just want to share a few fotogs of my last 15 day trip into the Bald River, Upper Bald River and Citico Creek Wilderness in Tennessee from Dec 31 to January 14. We had a record cold snap and I had temps at 10F for 10 days, a long time. Here I am on Day 3 climbing up and over Sugar Mountain on the Benton MacKaye trail.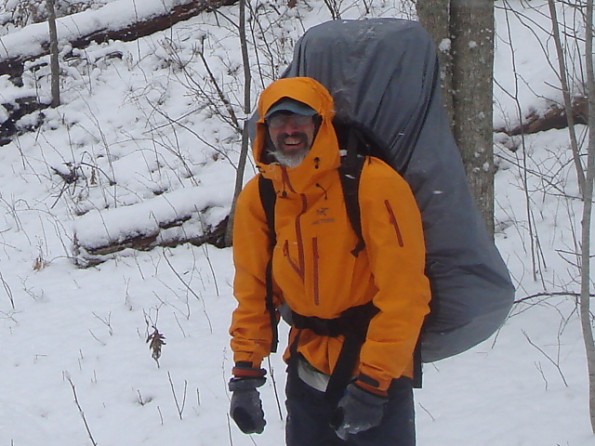 I cross over Sugar and head up Sycamore Creek to 5,000 feet at Whiggs Meadow and get out of the wind by setting up by the frozen pond.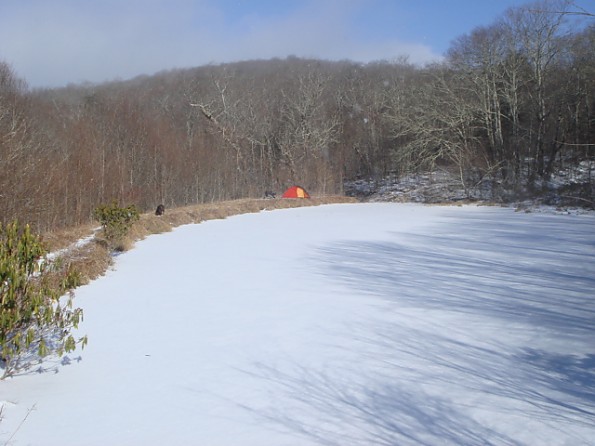 I wake up the next morning to 3F and a new batch of snow and so don the Feathered Friends Icefall parka which saved my butt for the time I was out.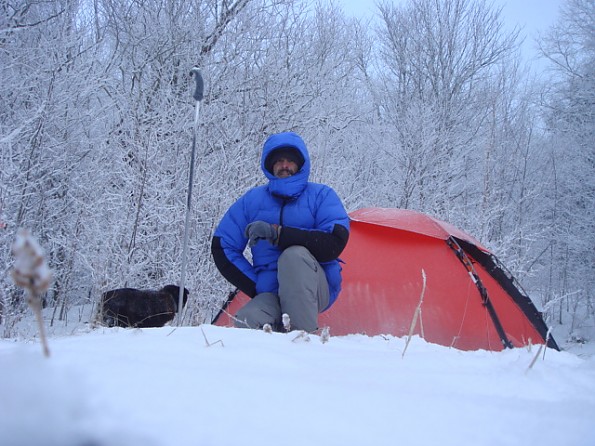 I leave the Whigg at 5,000 feet and in about 8 miles I reach another 5,260 foot bald in arctic conditions called Bob Bald where I set up for the night.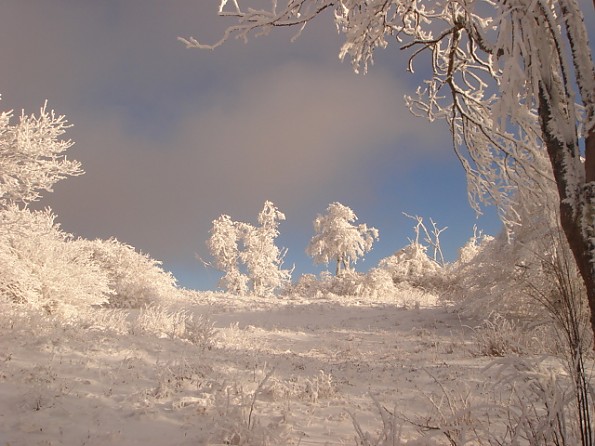 I leave the Bob in preparation for a called-for Cold Snap, even worse than usual, and so I follow the ridge walk from the Bob to a gap camp called Naked Ground where I make my winter stand.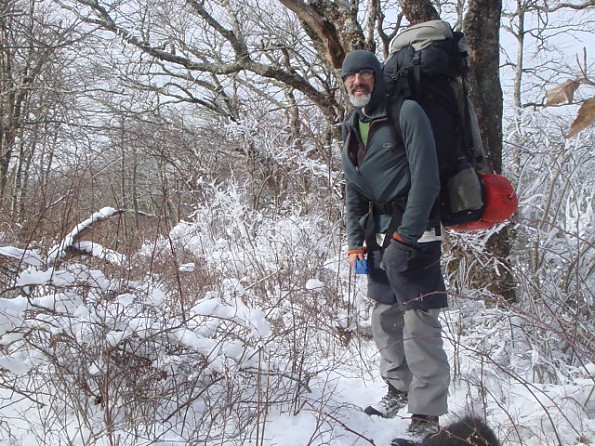 You gotta find a place to make your stand when the snow hits and the temps tip to -5F and I found it in a protected gap at around 5,000 feet. Here's the Hilleberg Staika tent giving me a cozy place to survive.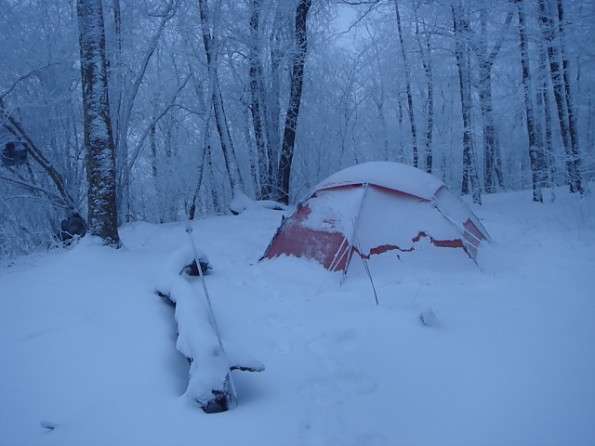 After 3 nights with frigid temps and not moving, I pack up and hit deep snow between 12 to 24 inches and several places waist deep, and so a normal 40 minute trek took me nearly 3 hours, and my dog couldn't get thru with his pack so I wore it.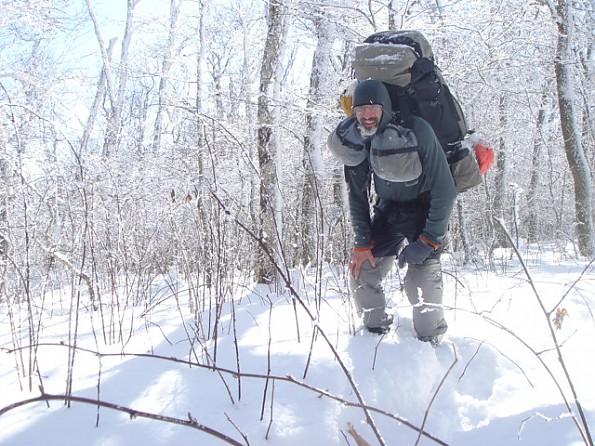 I finally leave the high ground and drop down the Pine Ridge trail and climb up to Beehouse Gap and camp on the Flats Mountain trail for my last night before pick up. Here I am leaving Flats Mt at Beehouse Gap.