4:16 p.m. on January 18, 2010 (EST)
gonzan

800 reviewer rep
2,162 forum posts
Here are a few photos from a quick afternoon day hike made about a week ago. The location is Laurel Snow Pocket Wilderness, which is now part of the TN state park system. It is a little jewel of wilderness near Chattanooga, TN.
Though the first mile or so of trail gets trashed by local rabble and miscreants, further up is quite unspoiled for being so close to civilization. The main gorge and its many branches are all deep, craggy, and breathtaking...and very dificult to represent with photos. To get an idea of the terrain click the link and select the "Terrian" veiw option; http://maps.google.com/maps?q=laurel%20falls%2C%20dayton%2C%20tn&sourceid=ie7&rls=com.microsoft:en-US&oe=utf8&um=1&ie=UTF-8&sa=N&hl=en&tab=wl
The water in the streams is that stunning blue-green you only get from mountain limestone. Love it!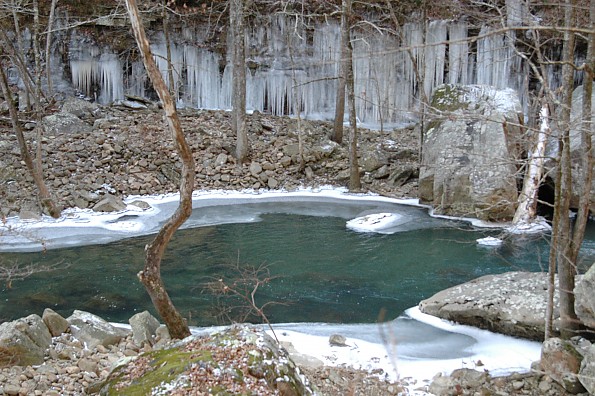 Here's my brother atop one of the countless chunks of the mountainside that fell off the sides of the gorge hundreds or thousands of years ago.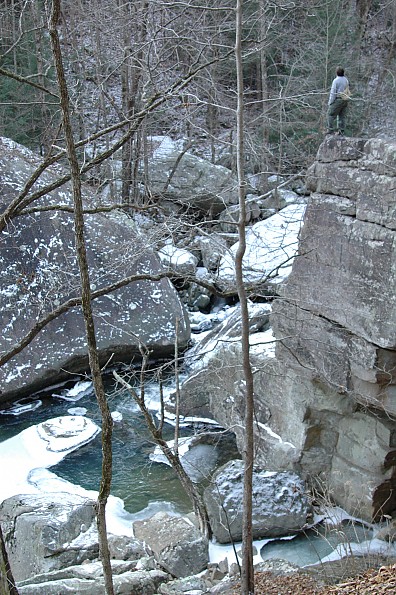 The Falls as you wind up towards the cliff face. Though it is hard to tell in the photos, the falls drop nearly 90ft.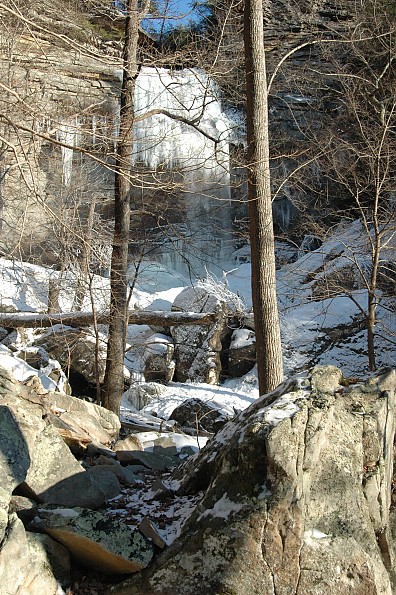 Unfortunately, I had the white balance on my camera set too warm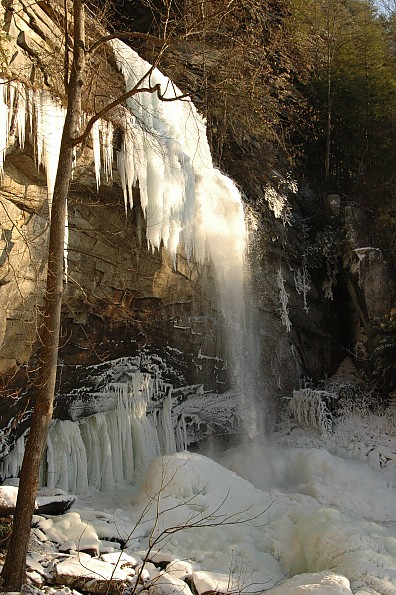 This is just below the falls the cast off mist turns to "snow" and blankets everything. In between the huge boulders, the "snow" was up to 12ft deep! At one point I lost my footing and almost sunk all the way down into it. Yikes!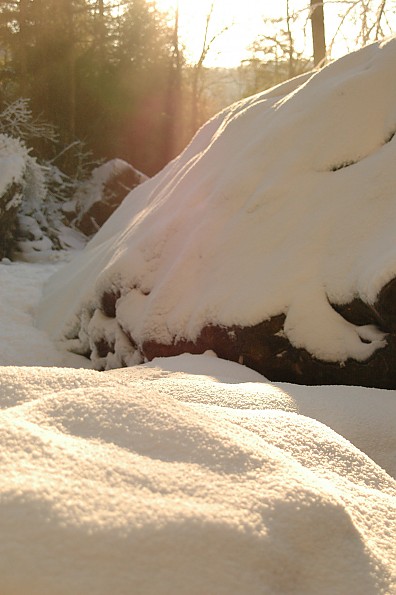 So lovely...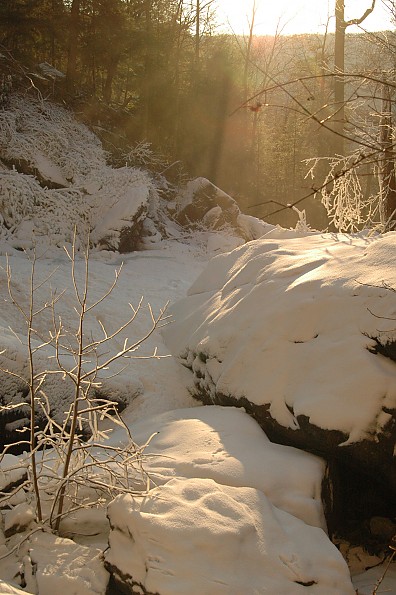 One last shot of me in front of the falls- I am about 200ft from the base, and the shot taken from another 75 ft away. It doesn't look that big in the photos unless there something to reveal the scale.