GaryPalmer
238 reviewer rep | 5,434 forum posts
12:09 a.m. on May 2, 2010 (EDT)
These images are from a dayhike a friend and I did on September 13th 2008 in upper Buckskin Gulch in southern Utah.
Route map from House Rock Road to where we turned around.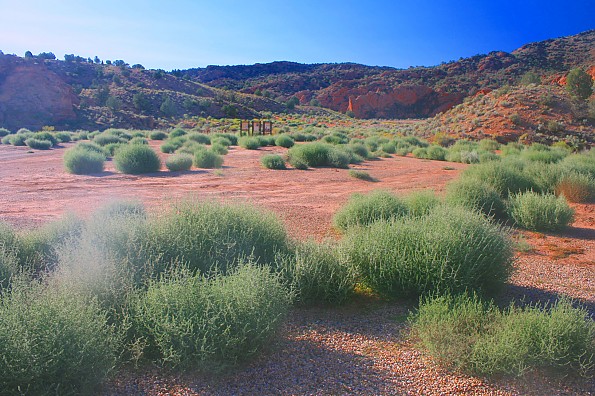 Green Tumbleweeds made it look like Spring instead of Fall near entrance to Buckskin Gulch Trailhead.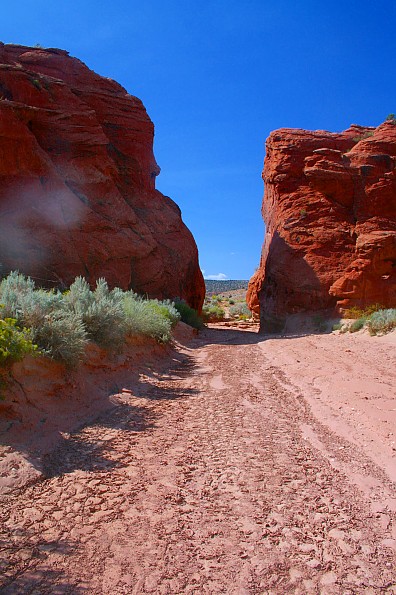 Looking back at first cut in sandstone at entrance to Buckskin Gulch.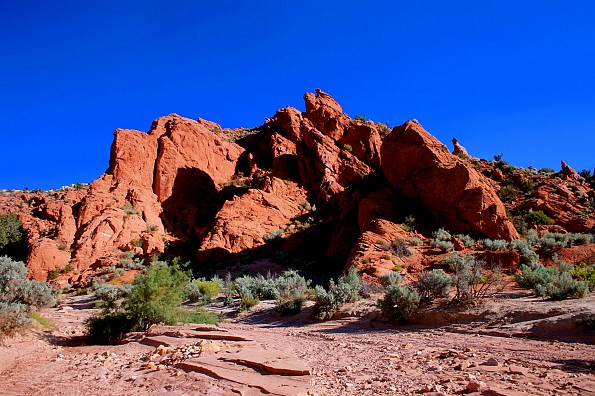 Eroded sandstone points along upper Buckskin Gulch.

Many layers of sand washed and eroded along upper Bucksin Gulch.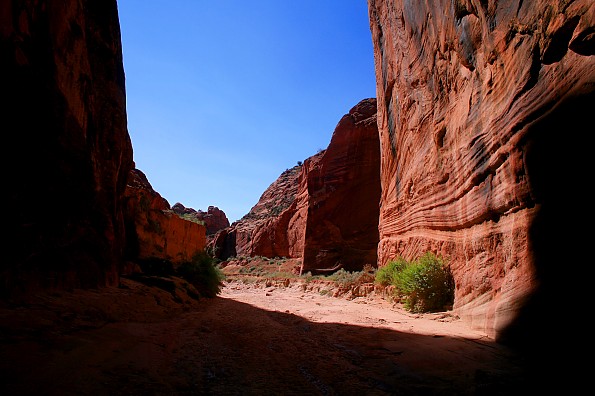 Coming to the Wirepass Entrance of Buckskin, the walls of the canyon start towering above.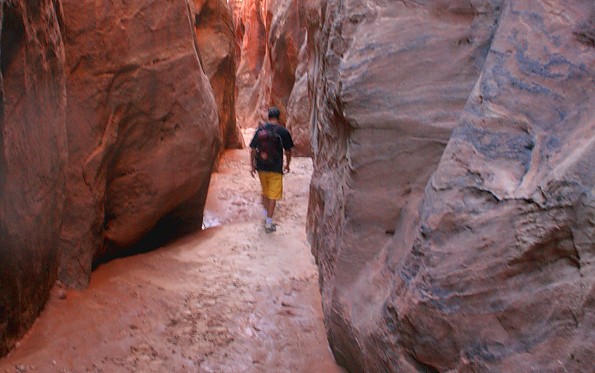 Narrows begin to form....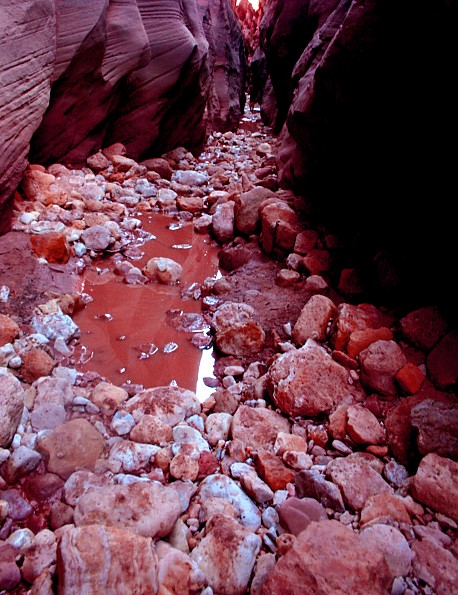 Boulder strewn section with shallow pools of water...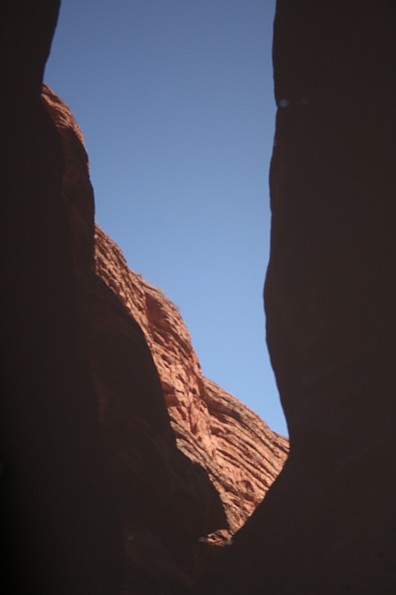 Looking up towards the sky...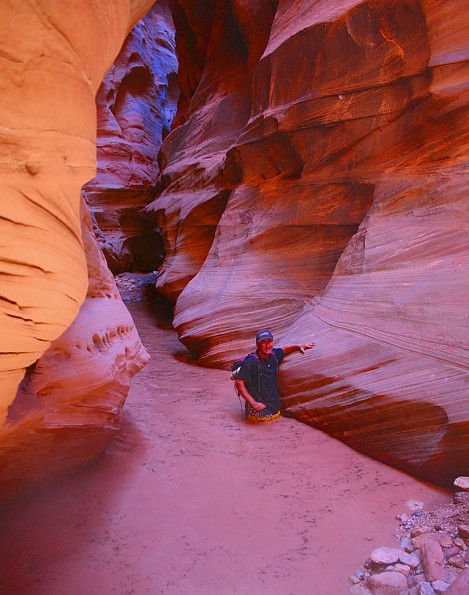 A chilling cold pool of water to wade thru...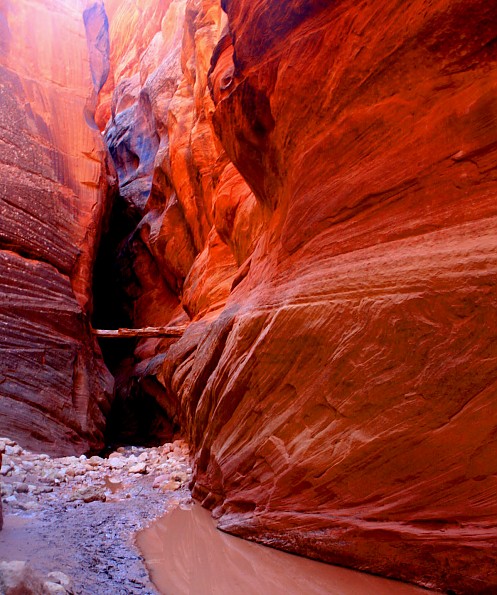 A log 20 feet above waits for the water to rise again...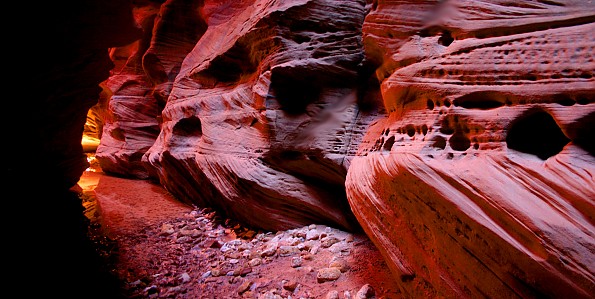 Layers of petrified sand at different angles and holes cut by tumbling chockstones...
Below the canyon got deeper..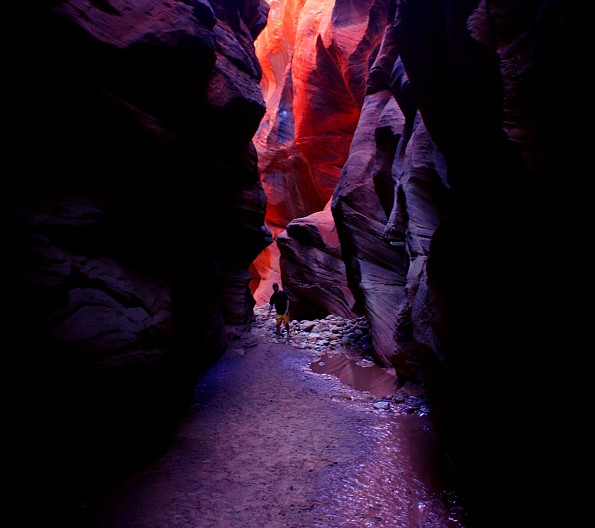 Colorful canyonwalls...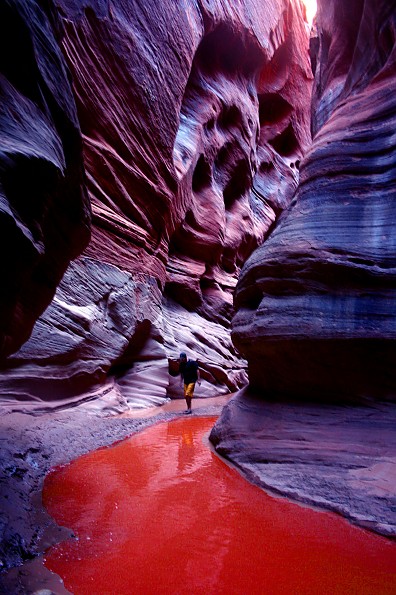 Red muddy water in blue and purple canyon walls...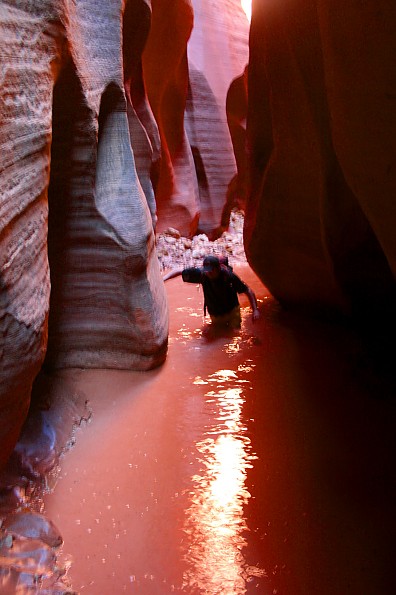 Another wade along narrow walls...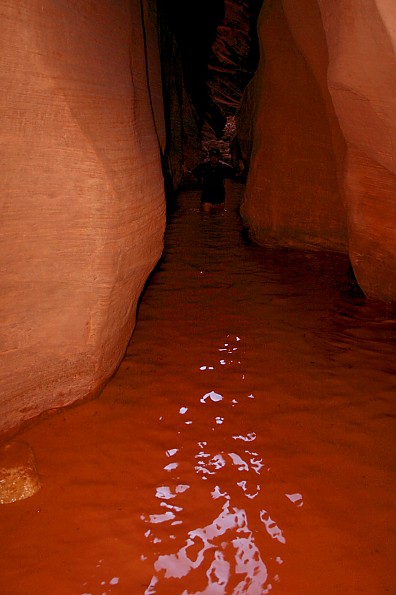 And still another cold wade...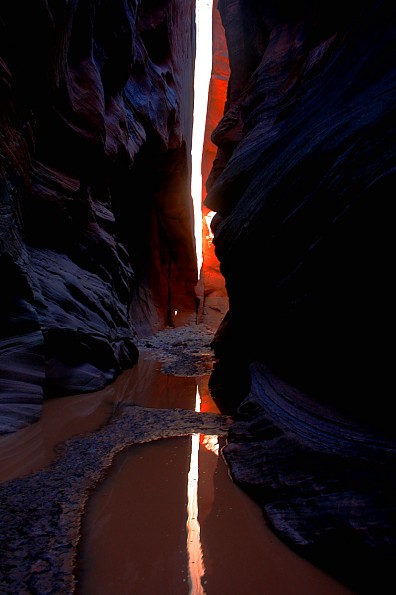 A narrow shaft of light slits the canyon...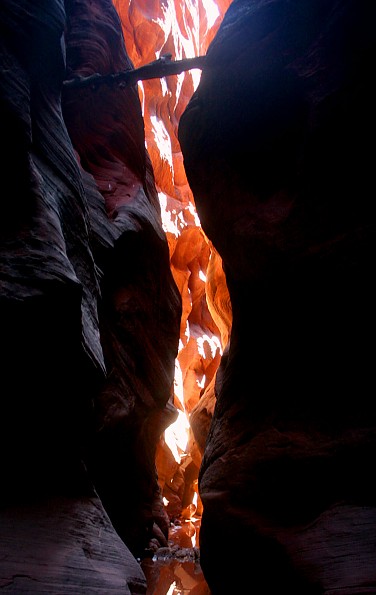 This log was 50 feet above...
This snake was about a foot long and as small as a pencil in diameter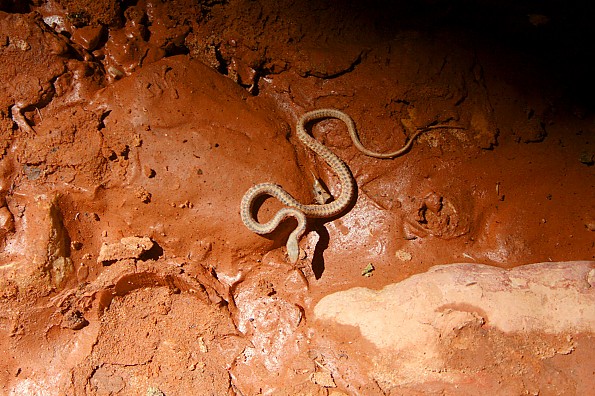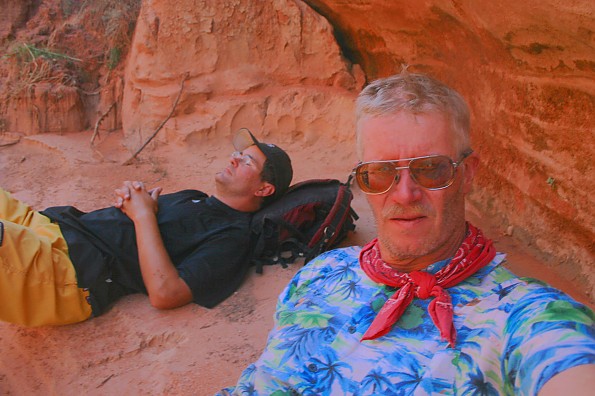 Weary hikers after a half day in Buckskin Gulch.
Bucksin Gulch is said to be the longest slot canyon in the USA if not the world. It is 13 miles from the House Rock Road to the confluence with the Paria River Canyon, which just happens to be right on the AZ/UT border.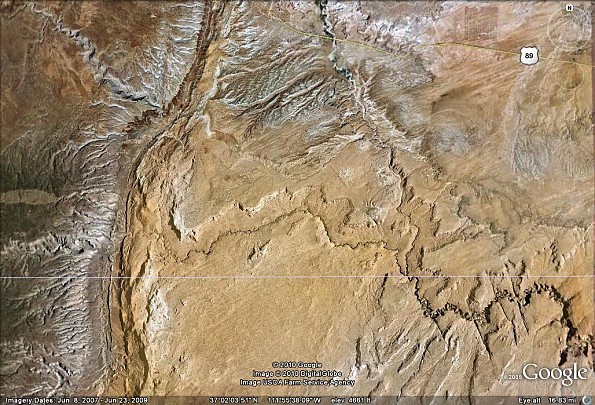 The Buckskin Gulch running west to east in center of this Google Earth image meets the Paria River narrows at the border of the two states. The lower Paria is another deep dark slot canyon and empties into the Colorado River at Lee's Ferry.
Next September I plan to hike the entire length of the Paria from Tropic, Utah just east of Bryce Canyon to Lee's Ferry, a distance of 75 miles with a 2000 foot elevation loss.