BigRed
TOP 10 REVIEWER
REVIEW CORPS
6,983 reviewer rep | 1,239 forum posts
2:29 p.m. on May 27, 2010 (EDT)
My buddy Christophe and I took a "boy's week out" to do some self-propelled spring skiing, once again in the Romsdal area. We reached five peaks in seven days, with 2 days lost to bad weather. The highest was Sjøvdøla at 1719 m, not that big even by Norwegian standards, but big enough considering we started and finished near Eikesdalsvatnet at 22 m and had to hike up a steep trail the first 500 m to get to snow. We base camped a few nights at our favorite campground in Isfjorden, hiked/skiied up to a hit called Svartvassbu for our first attempt on Sjøvdøla only to get whited out the next day (we should have gone up in the evening after arriving at the hut) and used another hut, Branstadbu, that is just a short walk from a road, as a base camp for the last few days. In all cases we were the only occupants!
A few pictures:
Descending a steep bit on Sør-Klauva on the way to our first summit, Klauva. On the way down we ran into saturated snow that flowed continuously downhill with us as we descended, never deep or fast enough to worry about getting buried, but very challenging to ski.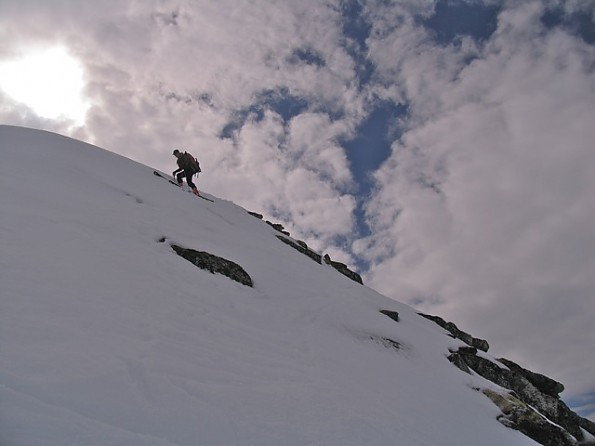 Svartvassbu, a little 6 bunk hut at about 900 meters.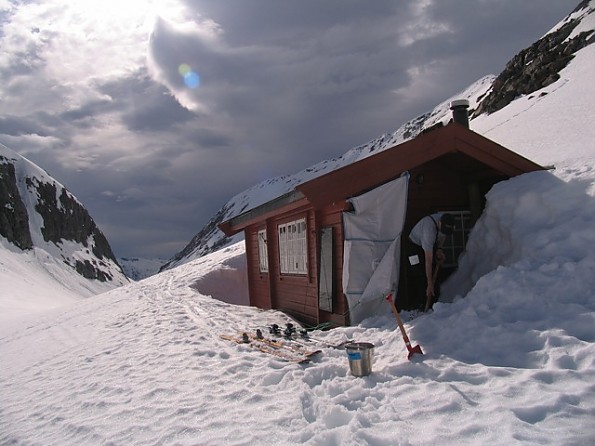 Looking down on Isfjorden, on the way down from an abandoned evening attempt on Kirketaket (due to breaking trail in more heavy wet snow; we had already done another peak, Skjervan, that day).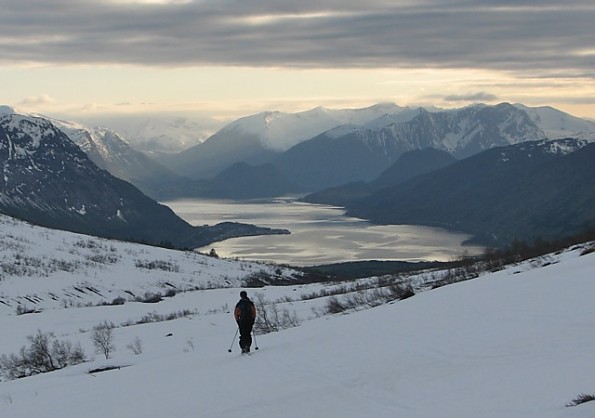 Changing gear(s) on the way up Sjøvdøla.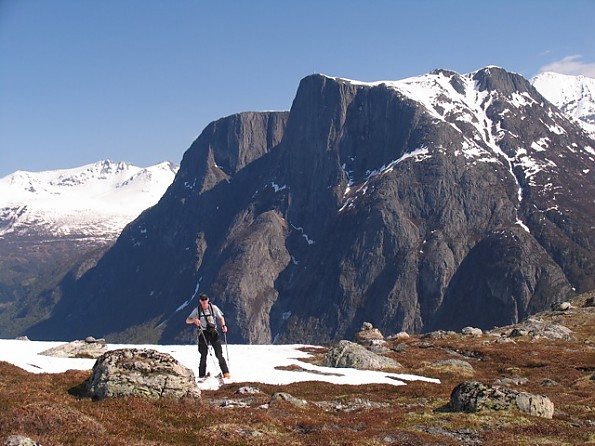 On top of Sjøvdøla.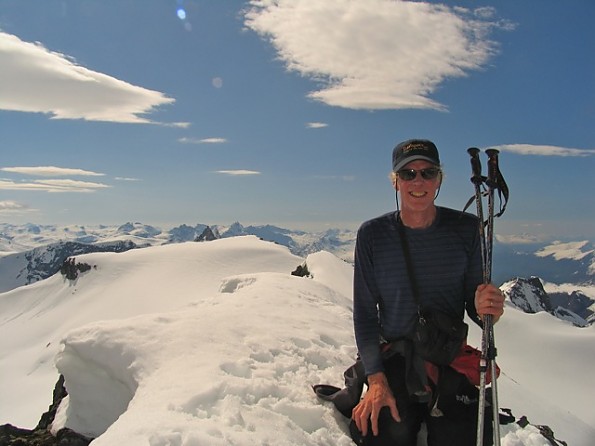 Juratind, Vengetind, and other Romsdal summits seen from Sjøvdøla.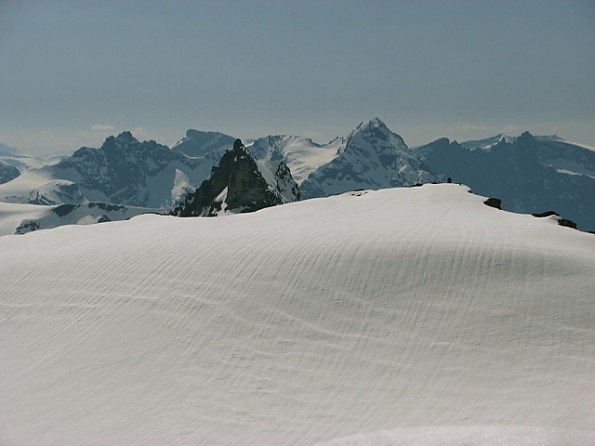 Descending Sjøvdøla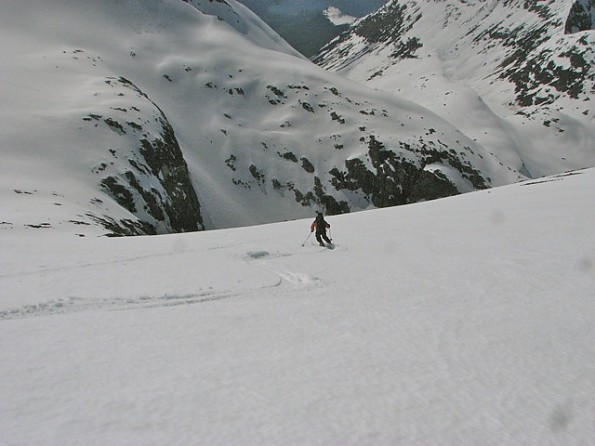 Hiking back to into springtime.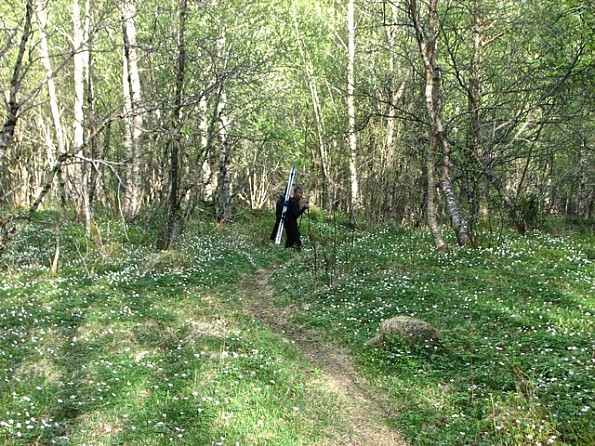 One of the two Roe deer we saw along the road into Branstadbu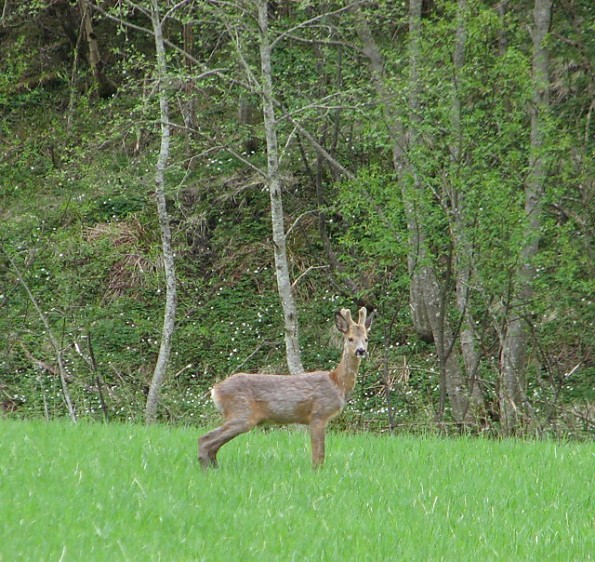 On top of Skjorta (1711 m)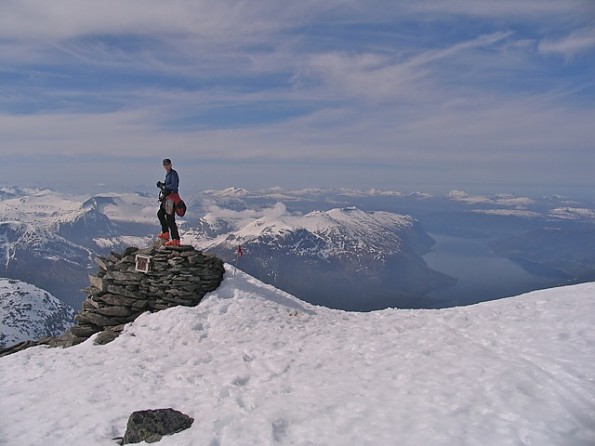 If you want to see more, you'll find a more extended gallery/slide show here:
http://gallery.me.com/rstrimbe#100204
Still hoping for good weather for one more outing on my birthday, first weekend of June, then it's time to wax the boots and get the kayaks out...