Cleric
73 reviewer rep | 303 forum posts
4:19 p.m. on June 28, 2010 (EDT)
Hey folks!
Grabbed a buddy and headed up into the Pioneer Mountains here in SW Montana. Our intended target was Upper Gorge Lake. The Gorge Lakes sit just down the slope of Tweety Mountain, the tallest in the Pioneers. Because of their location, I believe (not 100% certain) that they are the highest lakes in the Pioneers as well.
At any rate, the trail head is situated at about 8,000 feet and it is a, usually, short four mile hike into some excellent cutthroat trout fishing. We headed for the upper lake, which sits at 9,100ft. And, soon discovered that we had underestimated the staying power of the snow pack and ice at that elevation this year (it has been a wet and cool spring). We saw serious white stuff (snow) within 400ft (elevation) of the trail head.
Against better judgment, we slugged the rest of the way into Upper Gorge. As you can see from the photos, we weren't entirely prepared for the snow, which was still waist deep or better in places. It was plenty cold and wet, but the views were well worth the efforts. No trout to be brought home, but plenty of good photos and some epic views.
Next time... snowshoes and boots. Great way to spend a Friday in June!
Me... a mile and half out on the lake... south end of Mt Tweety in the background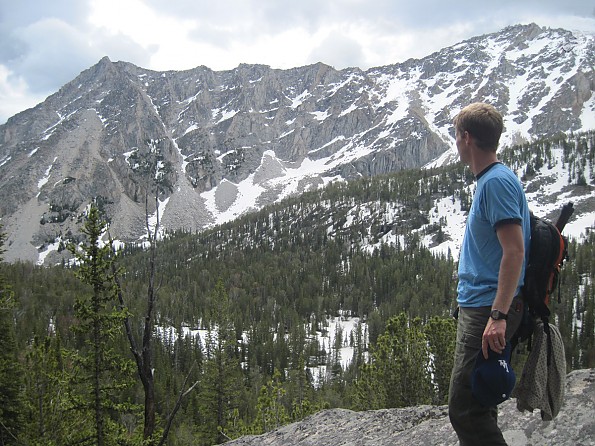 Upper Gorge Lake... ice was thinning to the east side of the lake, but not through yet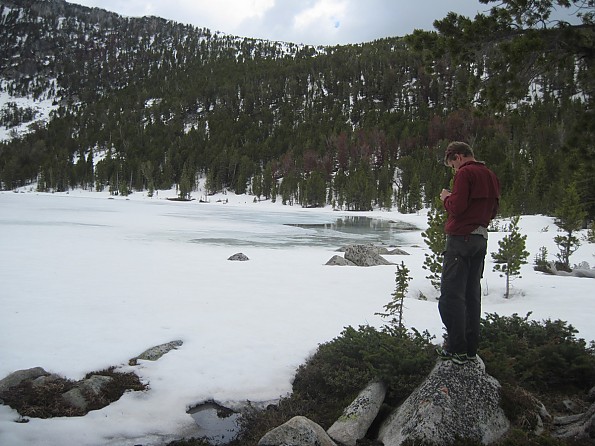 Outlet was thawed... but void of fish (no surprise)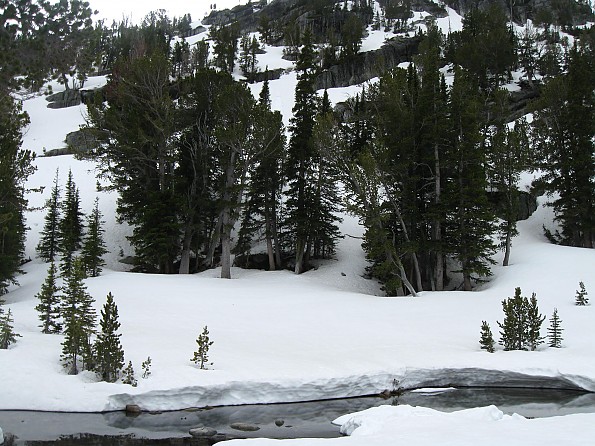 Resilient tree near the outlet