SnowGoose
3 reviewer rep | 101 forum posts
5:26 a.m. on July 20, 2010 (EDT)
We had our 30th anniversary in June but due to commitments with Boy Scout summer camp, we couldn't do anything special to celebrate at the time. So when a few days became available over the 4th of July, we left the kid with Grandma and headed for our favorite patch of wilderness. For five days, the two of us spent our time together exploring the East Marvine area of the Flat Tops Wilderness.
These are the Little Marvine Peaks which are a prominent landmark in the area.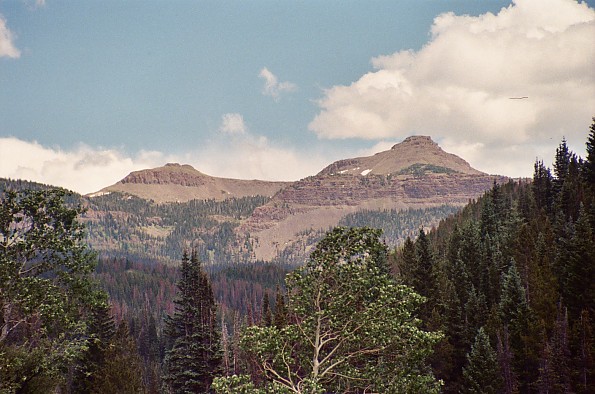 We hiked about 3 miles to a pretty grove of Englemann spruce and Lodgepole pine a ways off the trail that I had discovered 4 years ago. It is now a pretty grove of Englemann spruce and dead and dying Lodgepole pine. The Pine Bark beetle has really been busy munching away at our forests. Our campsite was set up in an area of yellow wildflowers.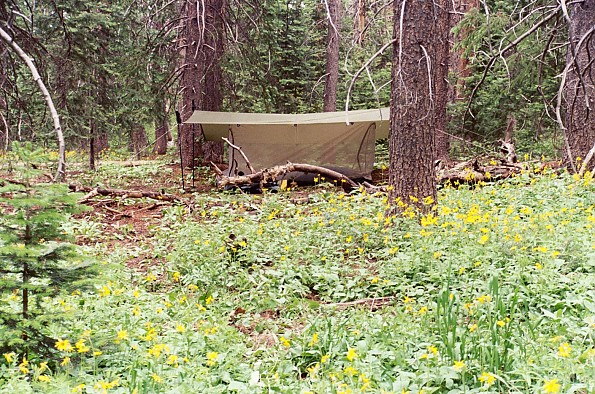 After dinner, we watched a pink sunset disappear through the trees and decided to spend the next day leisurely around camp. The only visitors were an angry squirrel throwing spruce cones and a surprised coyote running through camp before breakfast. It was really great wandering through the forest around camp listening to the birds singing and sharing the moment with my wife. That afternoon, it started raining about 3:30 and continued steady until around 8:30. We retreated under the tarp to wait it out wondering if dinner was going to be served soggy. It quit in time for us to eat by romantic LED headlamp light as the sun went down.
The next morning was spent sleeping late to let things dry out a bit and then a nice breakfast of blueberry pancakes and bacon before packing up to move camp. We set out cross country to intersect the main trail and headed to a group of lakes I wanted to explore. Lunch was served in the shade of the Ponderosa pine next to this lake.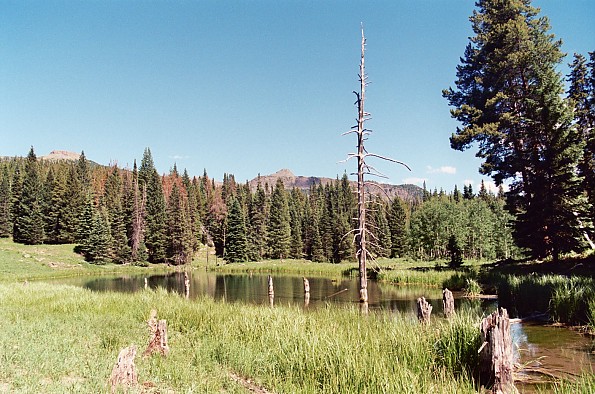 After lunch, our route took us along the creek which feeds this lake to a series of other small lakes, each a stair step above the other. We finally came upon this lake where we decided to set up camp.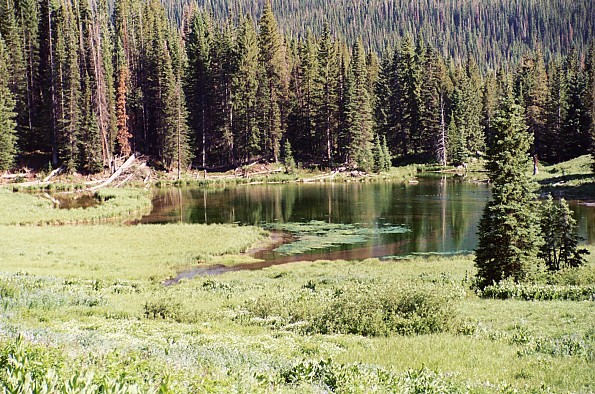 The skies were mostly clear so I only set up the bug tent to enjoy the stars at night.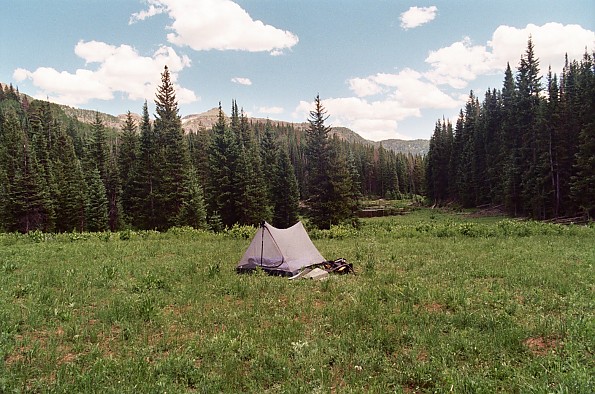 That evening before dinner, we were treated to 4 elk who had come to the lake for water and grass. They were there for over a half hour before they noticed our presence and bolted off into the forest.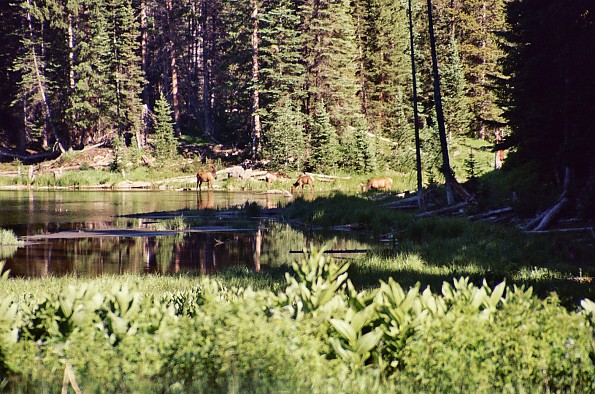 The night was clear and dark which made the stars and the Milky Way really bright and beautiful to watch as sleep overtook us. The next day was spent roaming the area where we stumbled across several mule deer which quickly bounded off into the forest. Our last night was also clear and provided views of some nice meteors and earth grazers.
We took our time breaking camp the next morning as we were reluctant to leave such a special place and have our time alone together come to an end. The demands of the outside world can't be held a bay forever, so a fond goodbye was said to our nameless lake and Rat Mountain which towers over it as we headed down the valley, happy in each others company.