2:31 p.m. on September 26, 2010 (EDT)
GaryPalmer

244 reviewer rep
5,288 forum posts
Yesterday, I went on a short dayhike up along the old Fort Valley road northwest of Flagstaff in the Ponderosa Pine forest.
Go to Youtube and put in the following titles (in search) to see a couple short videos I shot
View from along my dayhike on Sat 25 2010 San Francisco Peaks area.AVI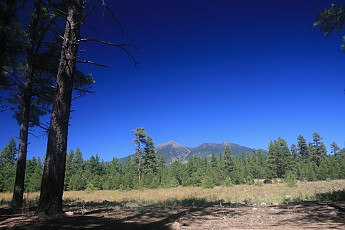 The San Francisco Peaks from along the old road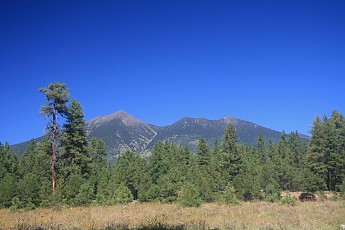 Closer view of the peaks, the highest point in view is Agassiz at 12,356 leet. Mt Humpreys is behind it out of view and is the highest point in Arizona at 12,633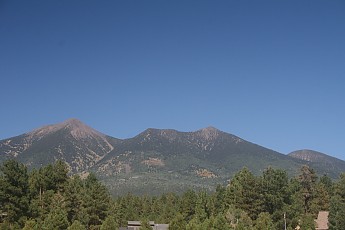 A little closer still. The San Francisco peaks last blew up like Mt St Helens about 200 million years ago. It is thought that at one time it was as high as 19,000 feet.
For more information about the peaks and surrounding cinder cones and the vulcanism that produced the mountian see:
http://geopubs.wr.usgs.gov/fact-sheet/fs017-01/
Named in honor of St. Francis of Assisi by the Spanish Friars that settled the area in the 1620's, these scenic mountains are known locally as simply the Peaks
Names given by the various Indian tribes that know the mountain are:
Dook'o'oosłííd—Diné—(Navajo)
Nuva'tuk-iya-ovi—(Hopi)Dził Tso—Dilzhe'e—(Apache)Tsii Bina—Aa'ku—(Acoma)Nuvaxatuh—Nuwuvi—(Southern Paiute)Hvehasahpatch or Huassapatch—Havasu 'Baaja—(Havasupai)Wik'hanbaja—Hwal`bay—(Hualapai)Wimonagaw'a—YavapaiSunha K'hbchu Yalanne—A:shiwi (Zuni)'Amat 'Iikwe Nyava[10]—Hamakhav—(Mojave)Sierra sin Agua—(Spanish)The Peaks—(Anglo) Arizonans
The four other highest peaks are:
Fremont Peak, 11,969 feet (3,648 m)Aubineau Peak, 11,838 feet (3,608 m)Rees Peak, 11,474 feet (3,497 m)Doyle Peak, 11,460 feet (3,493 m)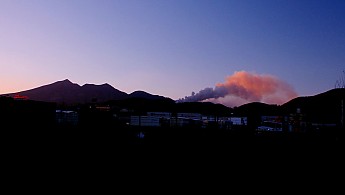 In this show from near where I live during the Shultz forest fire in June 2010, that consumed about 16,000 acres, Mt Humphreys is the second point from the left looking lower than Agassiz as its 2 miles farther away.
The fire was started from a campfire that was not put out on a sunday morning, June 20th I think it was.