9:58 a.m. on October 15, 2010 (EDT)
dwoods8581

0 reviewer rep
74 forum posts
Backcountry near blacktail plateau between Mammoth and Tower Falls which was where our pickup was. Its roughly a 12 mile hike from the western part of the plateau to tower falls. A little east and south is Mt. Washburn directly east is Tower falls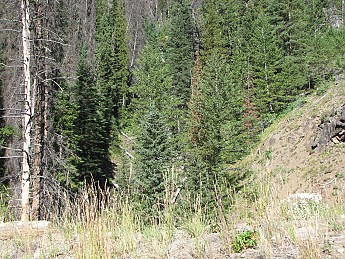 Small stream and waterfall, for august the water was still pretty cold but it was nice to wash my face with


abot an hour in we spotted some bison fighting in the distance, this time of year is the beginning of their rut.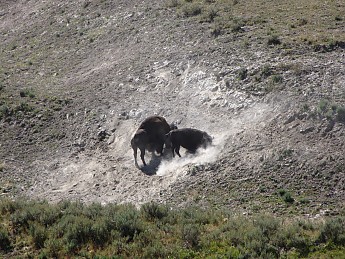 The top of Blacktail Plateau looking east towards Tower Falls the eastern rim of the calderra is in the distance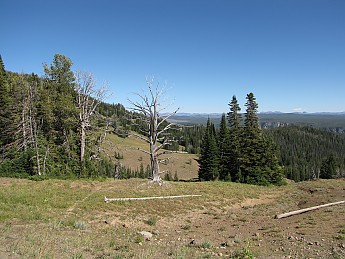 The highlight of this trip was coming across 2 big bull moose laying down in the grass, when we spotted them we were only about 15' away which to me was too damn close, but they acted like they didnt even care we were there. We sat and watched them for about 30 min. hopeing they would stand up so we could get a full body shot. Its so amazing being in the middle of nowhere and stumbling upon such a majestic "goofy" animal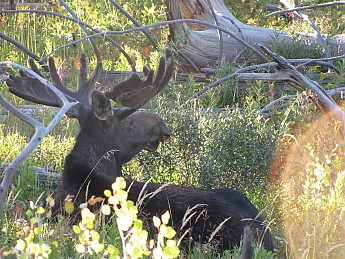 This was supposed to be under the next moose, this is looking down at the river, just south of the river and up stream lies tower falls, it was starting to get fairly late around 4:30 or 5:00 and we still had about 3 miles to go but it wasnt going to be a bad hike as we were able to hike along the river and up hill to the paved road into tower junction.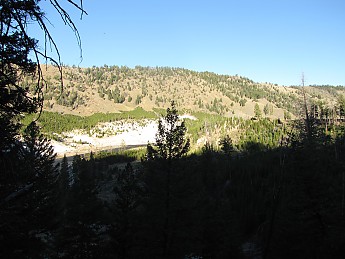 Just simply amazing!!!!!!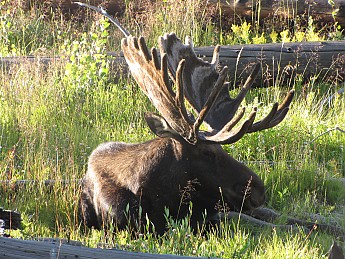 Looking over at Tower Falls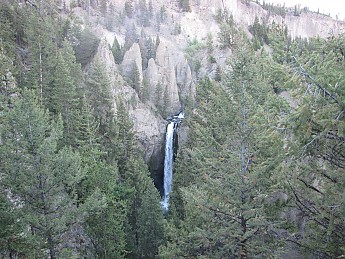 A little black and white photo. Simply the best trip to yellowstone and a great way to start it off.


Day #2: By the time we made it to the north part of Hayden Valley where we got dropped off at it was already 9:00am but not 10 minutes after we hit the trail we jumped up a few young deer laying in the tall weeds. Hayden Valley is pretty much directly south of here down the hillside to the left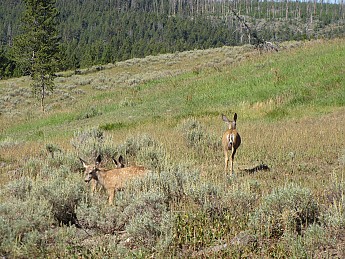 Not for sure what kind of bird this was but it was really pretty and making a heck of a lot of noise, he must not have been to happy to have spotted us.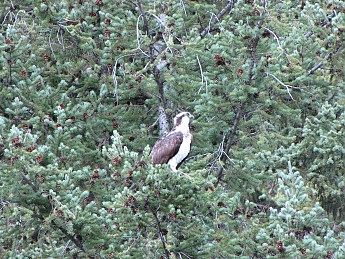 A little later on we spotted this guy. Just a huge huge animal. Right after we seen him we passed a couple that said they spotted a wolf just a little further south maybe a 15 minute hike, figured it was probably part of the Canyon pack we were very excited to see one!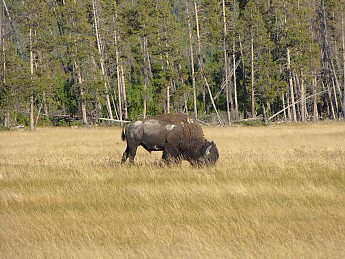 Thinking this is what our German friends thought might have been a "wolf"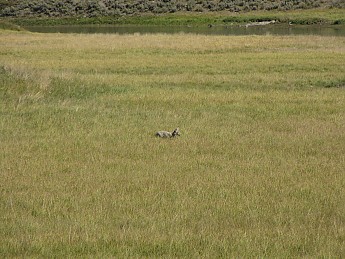 Starting to get pretty late now and another one of these birds was just screaming at the top of his lungs, must've had some babys in the nest or something.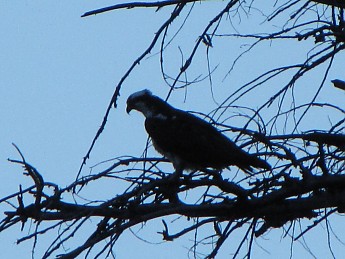 Spotted this little fella off on the edge of the trees as the sun was starting to go down.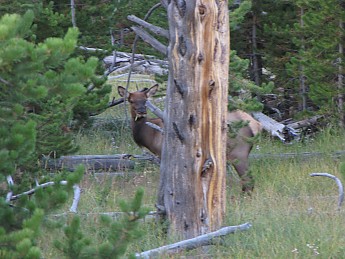 And as we were sitting on the edge of the road waiting for our ride we kept hearing him but we never seen him, so when my dad showed up we made him wait with us and about 10 minutes later here he came out of the woods strutting his stuff. So Freaking amazing!!!!!!!!!!!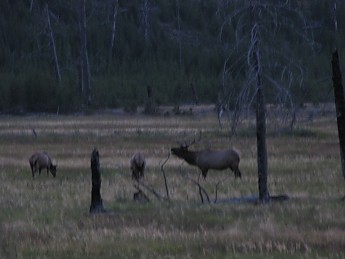 So we were out there 4 days hiked a total 0f 19 miles in 2 days seen a lot of wildlife on and off the trail. No bears no wolves in the backcountry. But we did spot this guy from the road in Hayden Valley the next morning, the ranger told us this was the Beta Male "junior alpha male" of the canyon pack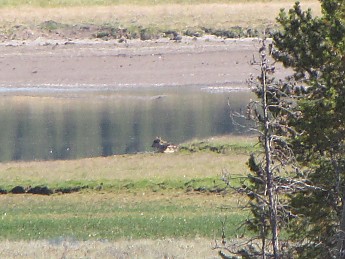 And a few minutes later here came daddy. This is the Alpha male of the Canyon pack which marks Hayden Valley as his territory and there den is on the eastern edge of Hayden Valley, This year they added 6-12 new pups to the litter which will keep the Canyon pack as the largest pack which resides in the greater yellowstone ecosystem since the druids were pretty much wiped out!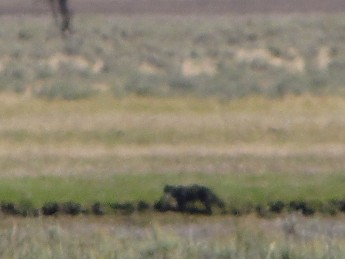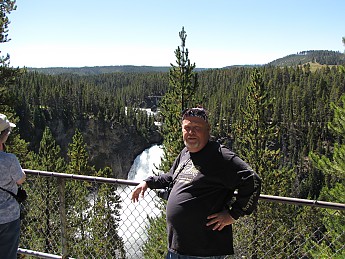 My dad and my shuttle at the upper falls