8:08 a.m. on April 17, 2011 (EDT)
.ghost.

129 reviewer rep
142 forum posts
I had to work Monday, Friday, Saturday last week, so I had a nice little gap in the week to do some exploring.
My gear sans food: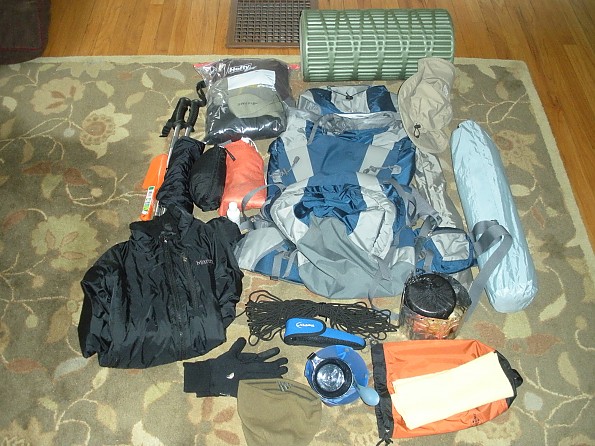 THIS WAY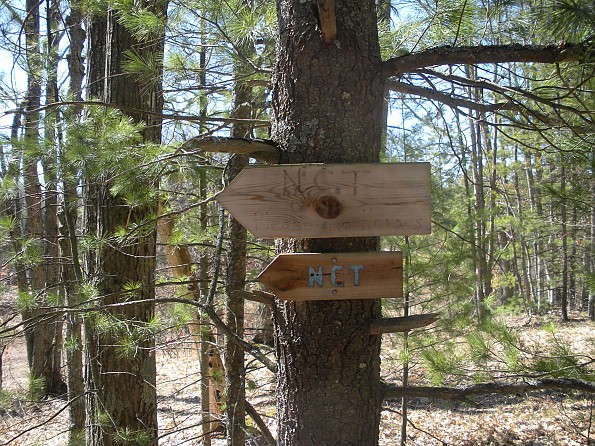 Little shot of the trail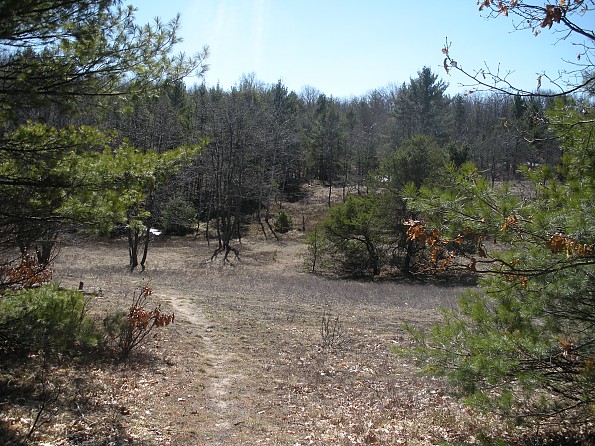 First sight of the Boardman River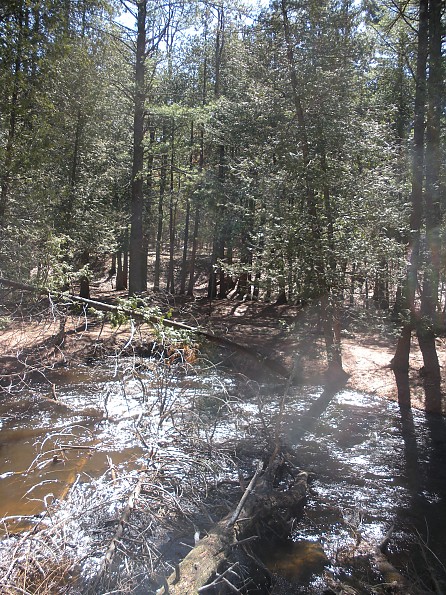 Trees waking up in the spring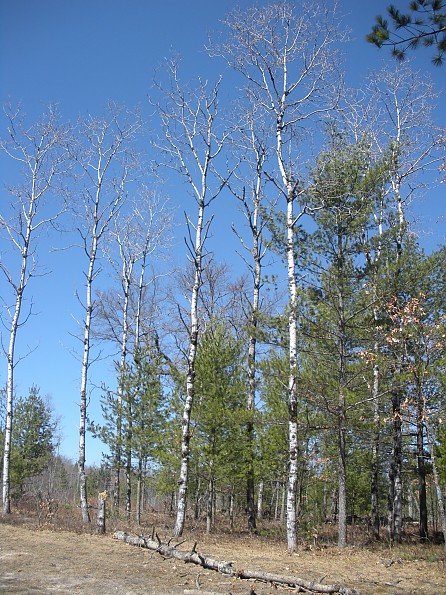 Another shot above the river: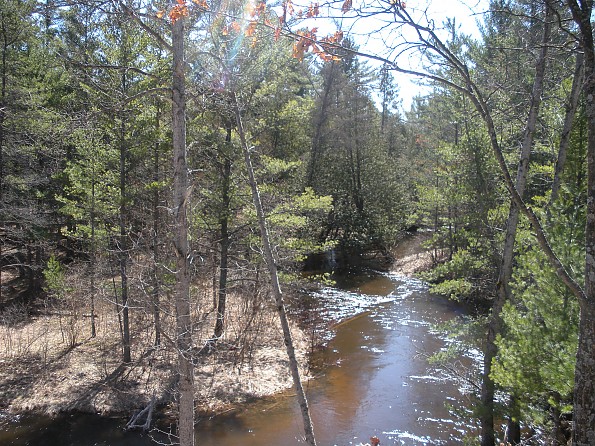 Leaving the Boardman River Valley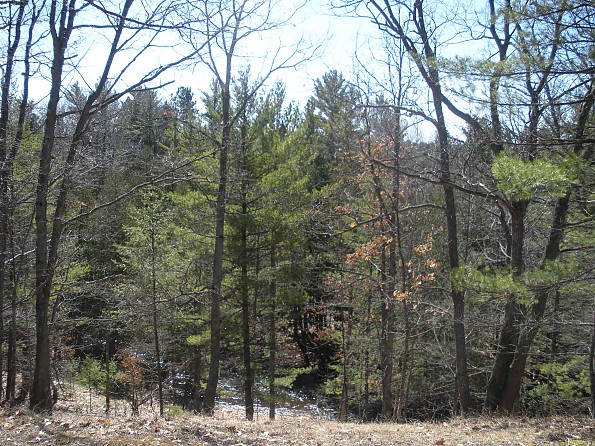 Entering Sand Lakes Quiet Area.  The place was in fact very quiet and also much colder than the surrounding areas; perhaps the numerous small lakes that the trail winds through have a moderating affect on the air temps.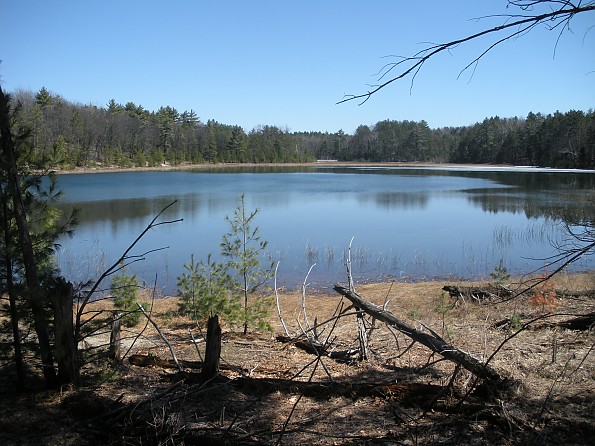 Stuck in the middle with myself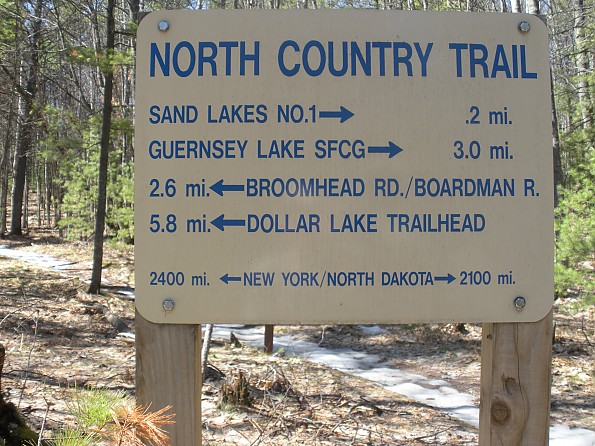 Blue Blaze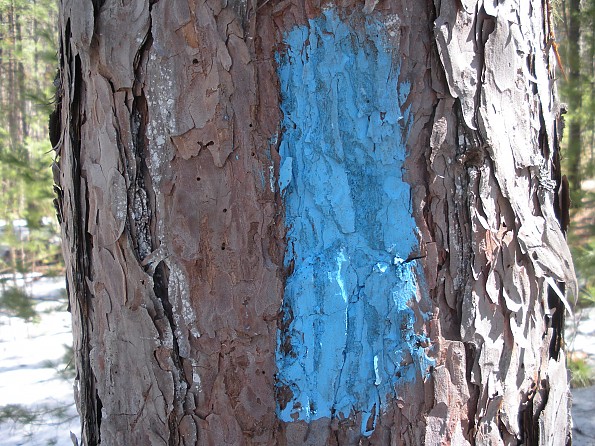 Most of the lakes in SLQA still had a thick sheet of ice over the top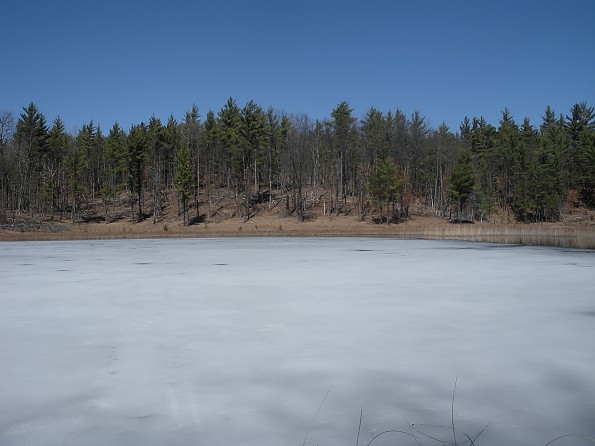 Guernsey Lake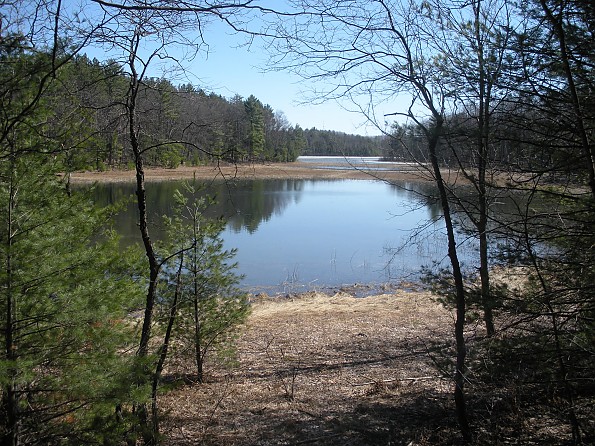 My little camp night #1 along the north shore of Guernsey Lake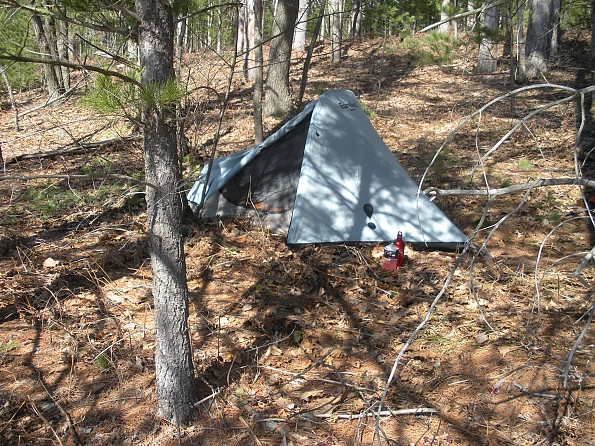 Here is my new pot/stove setup:  Gram Weenie Pro and Evernew "deep" .9L pot.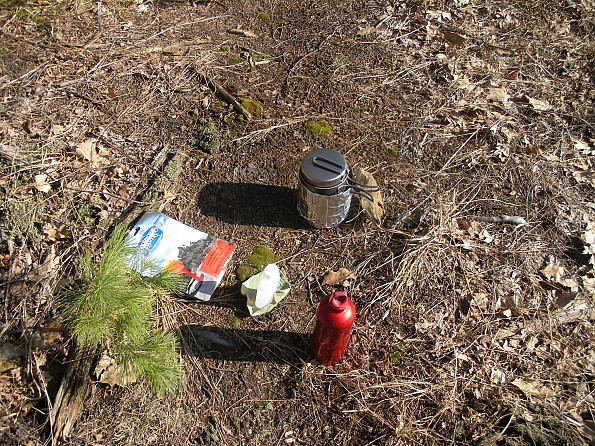 Ghosts passing through my camp early in the morning

Bright, beautiful, chilly morning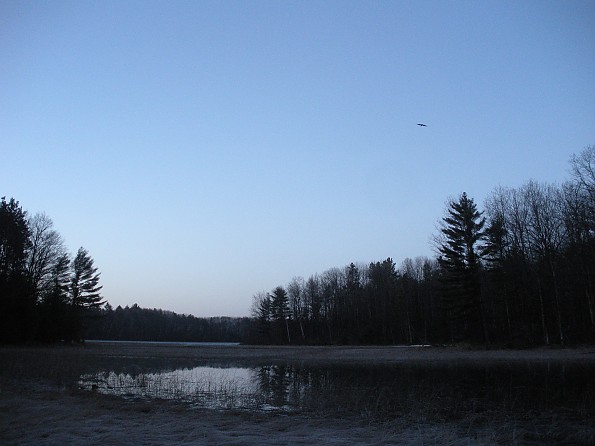 Breakfast of champions (NOT INSTANT)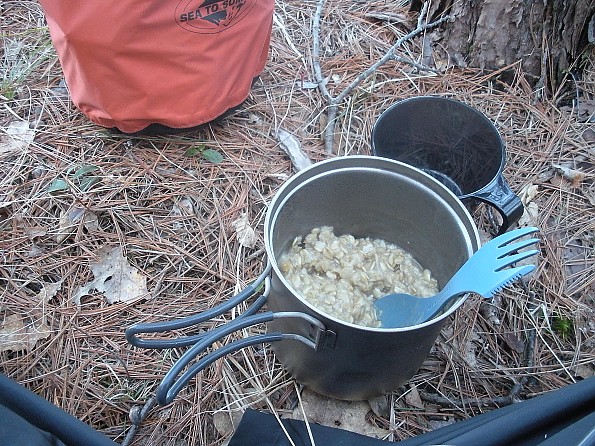 Feet pose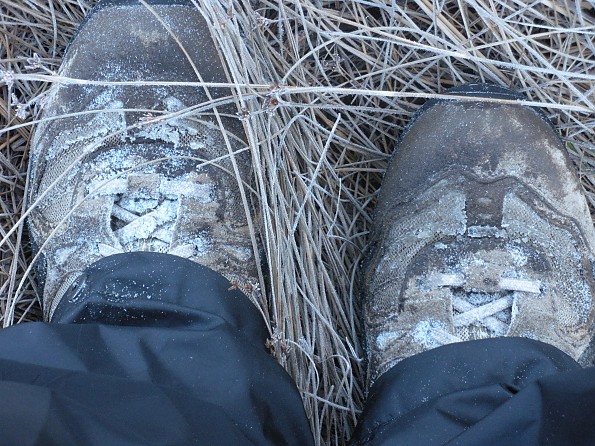 Ready for the dusty trail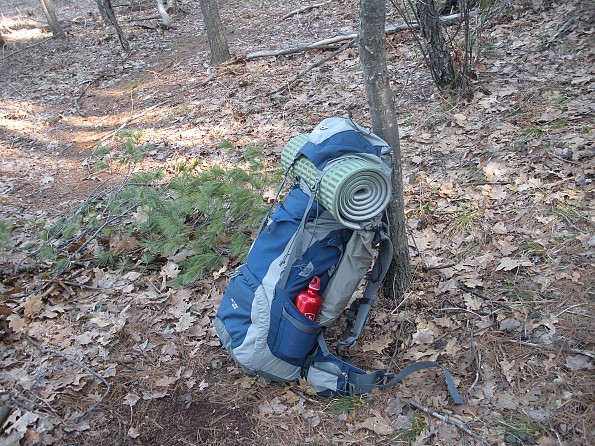 Along the way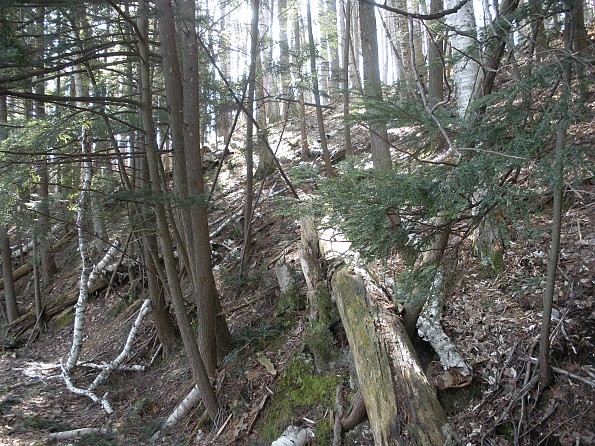 Tall trees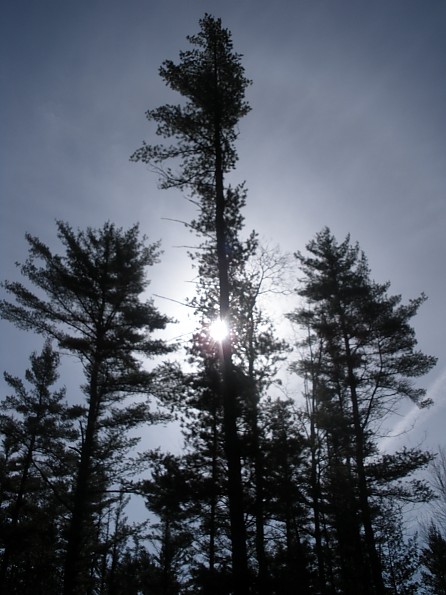 Another cold lake along the way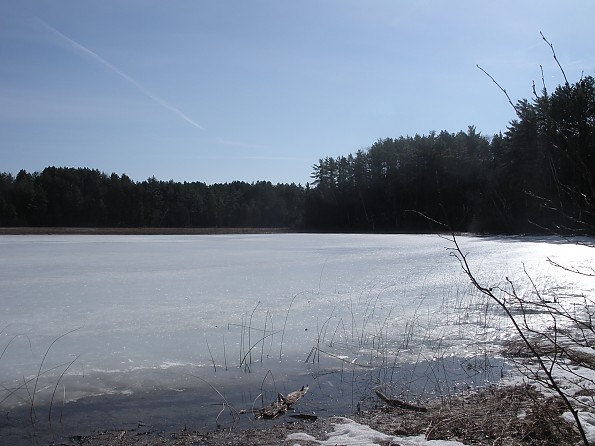 Field above a logging area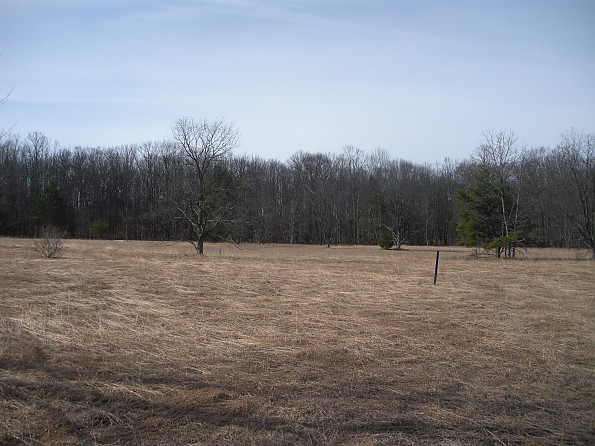 Camp night #2 along the Boardman River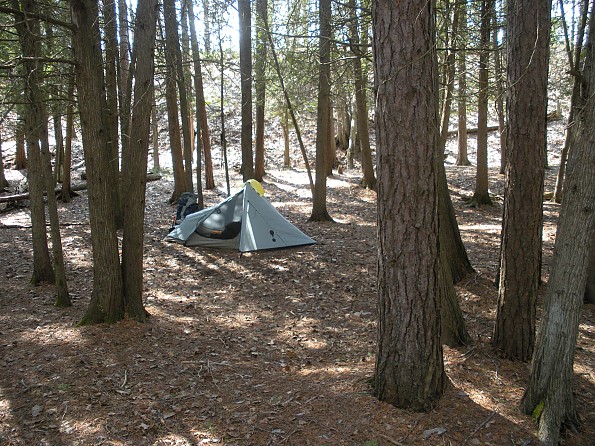 My house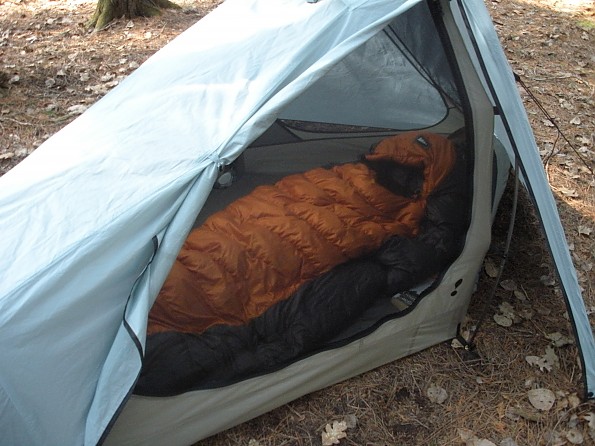 Moving along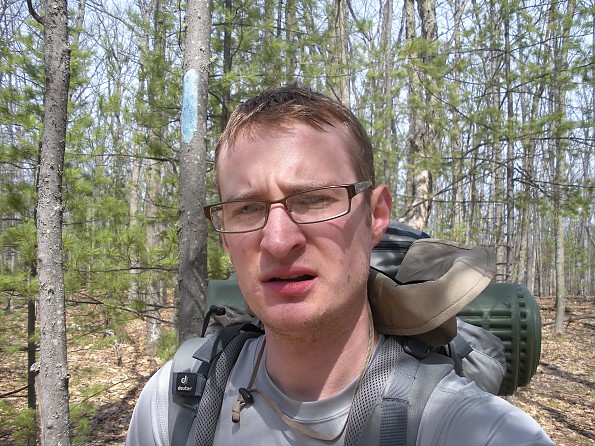 Back at the trailhead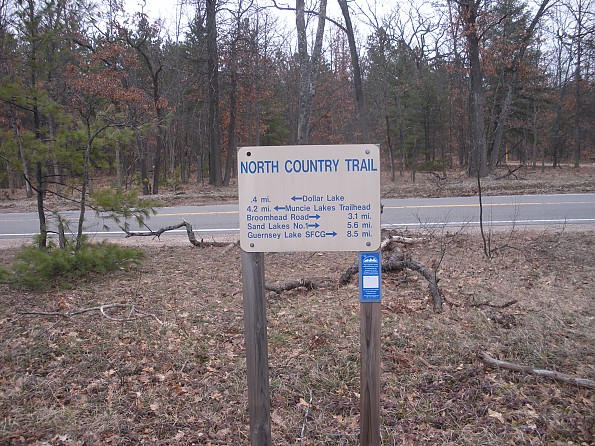 Tried doing a portrait shot of my camp, didn't work.  I kinda like how the photo turned out though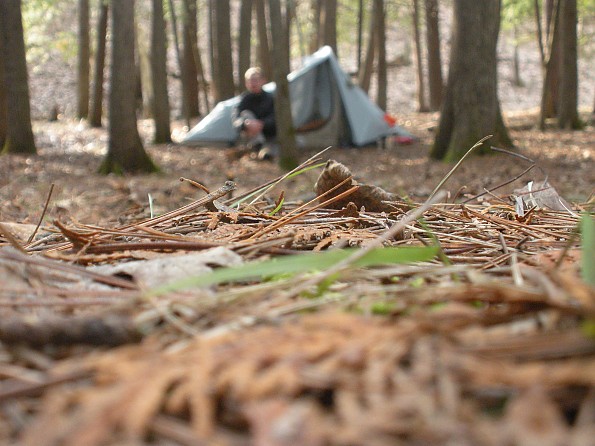 That's it for this trip.  Hopefully I get enough time off to do the Porkies or Isle Royale later this year; I won't push it considering this is my first job out of school.  Anyways, perfect days for hiking (imo), mid 30's to mid 40's by the end of the day – thanks for stopping by!