9:04 p.m. on April 21, 2011 (EDT)
mikemorrow

399 reviewer rep
1,124 forum posts
Got a fishing license this year. I've had the pole for 2 years now. I'm finaly heading out to the trail!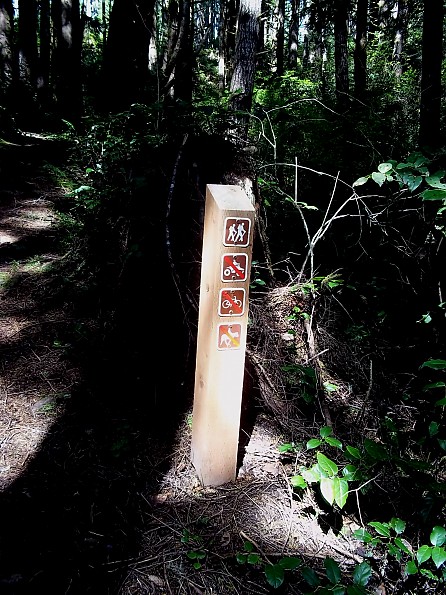 After a hike of a mile I get to the trailhead.
This is a second growth forest. The stumps from the first cut are twice the dia as thes trees. If I would to guess thes trees are around 100 y/o
There is a small pond, swamp area. Woops! This swamp is a lake! Around half a mile long. I was going to check out the old homestead down there, but its under water.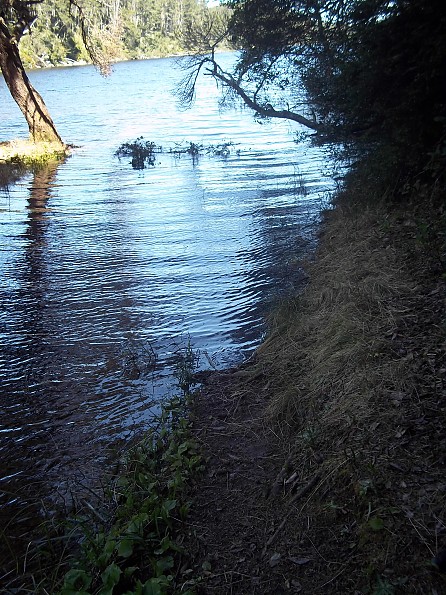 The trail ended about 50 yards short of the lake. Or should I say the lake ended the trail 50 yards short. I was going to hike another 2 miles on the left side of the lake. Change of plans. I go back to a Y in the trail and head up the ridge. The trail changes from dirt to sand. The climb gets hard.
I get to the top of the ridge, and set up camp. This is my view from the tent. I've got dune on one side forest on the other. Tomorrow I will walk the dunes to find another way into the lake.
Sand makes for hard hiking.
I think this is the run off from the lake. This creek isnt suppose to be here.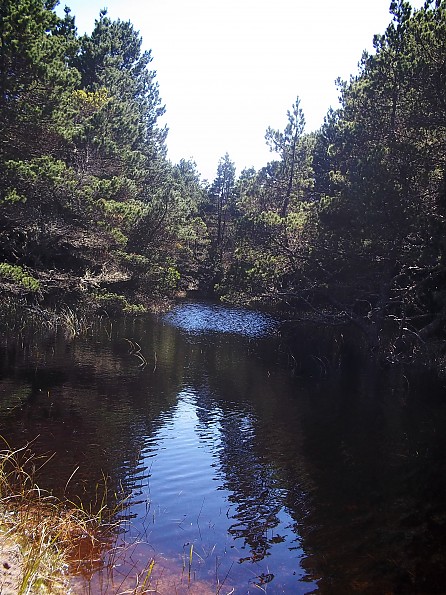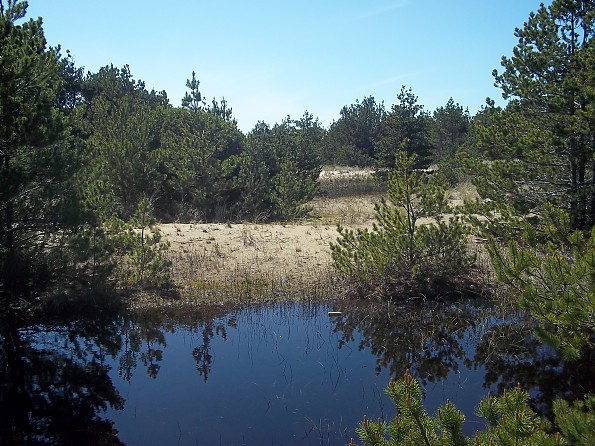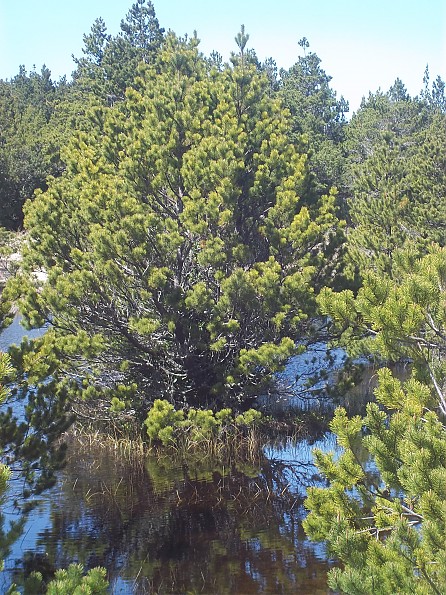 There is alot of water in the dunes area. All the above should be sand. It's been a wet year.



After climbing the ridge on the dune side 5-6 times I gave up finding a way to the lake. Back to the base camp.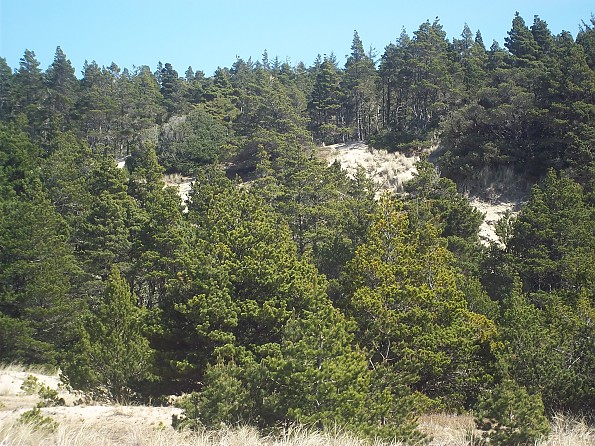 6 hrs of hiking. My camp is up there.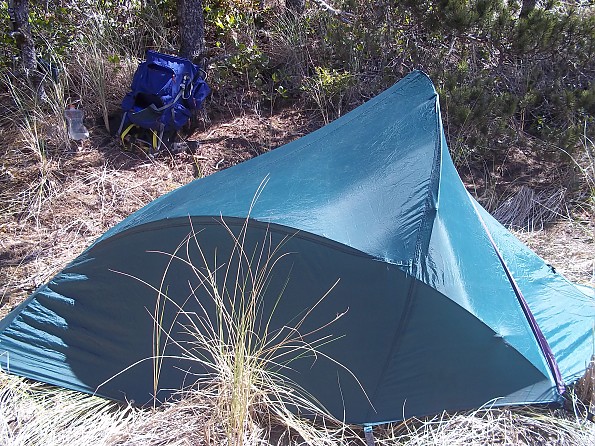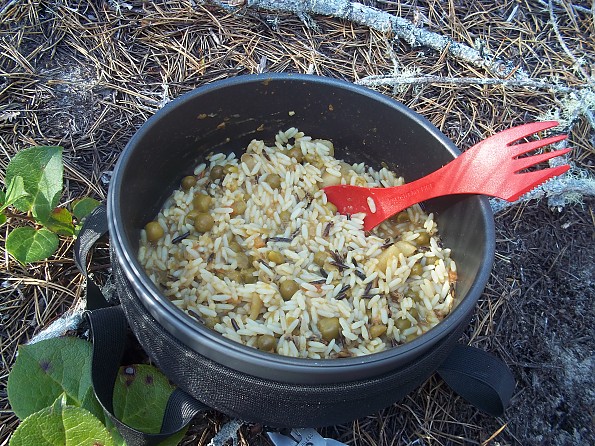 This is Veetee's Pea and potato curry. 10.5 oz pack. But worth every oz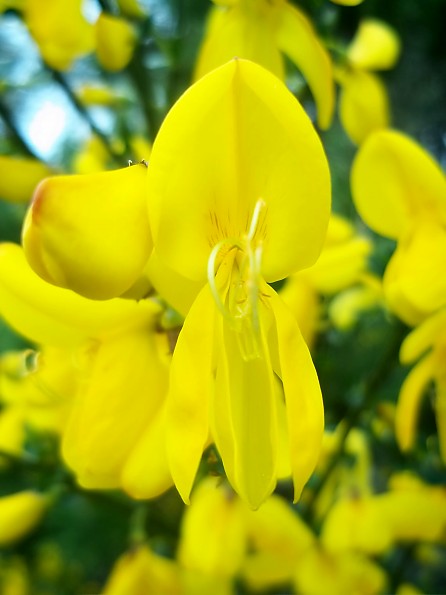 A random picture from the trip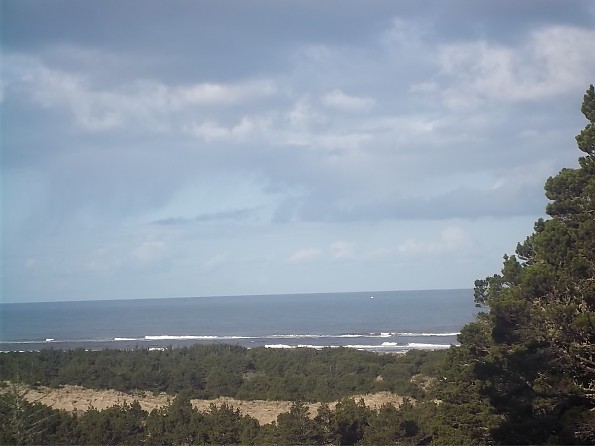 In the morning there was a fishing boat heading toward Florance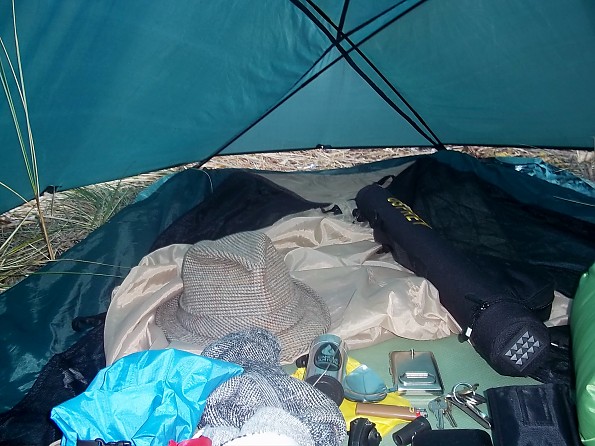 Inner tent down... begining to pack up for the hike back to the car.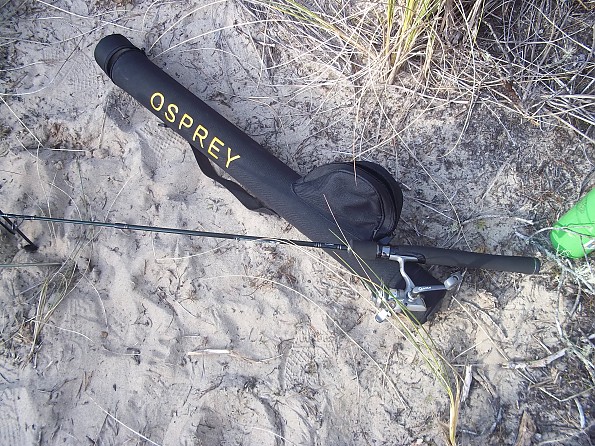 This is as close to the water that my pole got. I'll get there in time as I have found many trails to lakes around here. And who knows I might even catch a fish or two.
Over all it was a very good trip. Very quiet, read a book, and pretty good but cool weather. After a month looking at four walls, I needed this time out.