4:50 p.m. on May 7, 2011 (EDT)
.ghost.

129 reviewer rep
142 forum posts
I spent 4 days in the UP recently, April 29 - May 2.  Gorgeous place.  Even driving up to Pictured Rocks, you pass through the Hiawatha National Forest and the Seney National Wildlife Refuge, which looked to be a pretty big (and pretty thick) place.  I left Grand Rapids and 5:45 am on Friday, made it to Munising in 6 hours flat, checked in at the Trailhead Register and grabbed my Backcountry Permit, and I was on the trail by noon.  
Mackinac Bridge: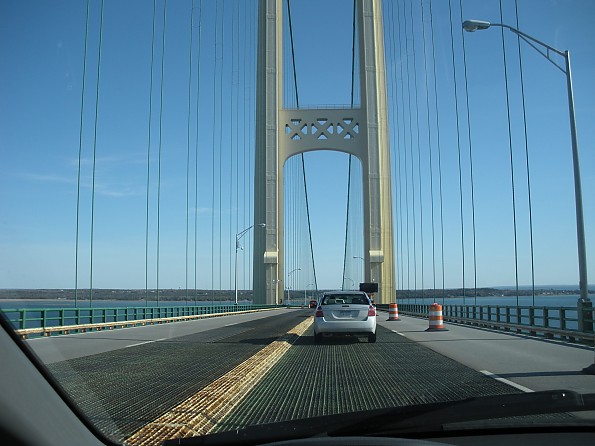 Nice looking trailhead: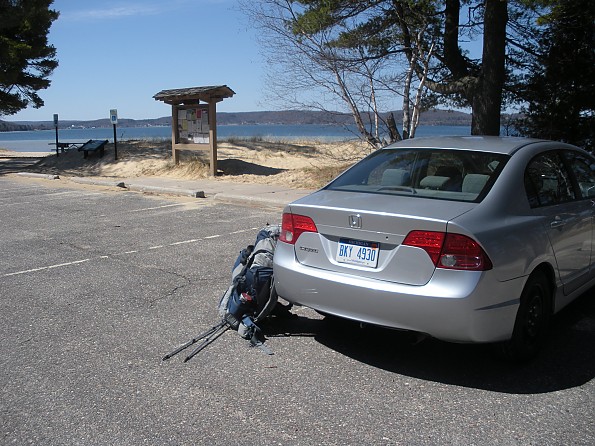 The first of a million little falls:
Climbing higher: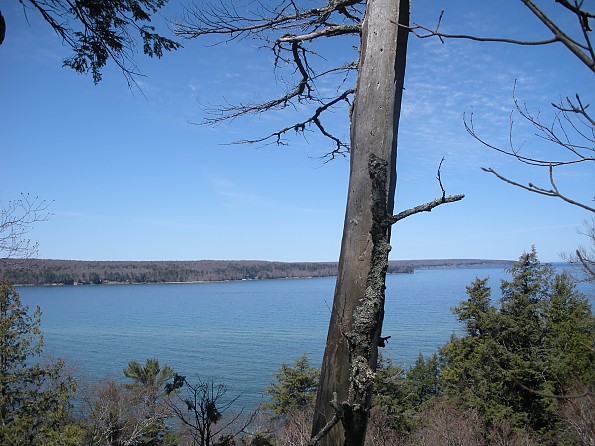 Feet over cliffs.  Not quite at the rocks yet: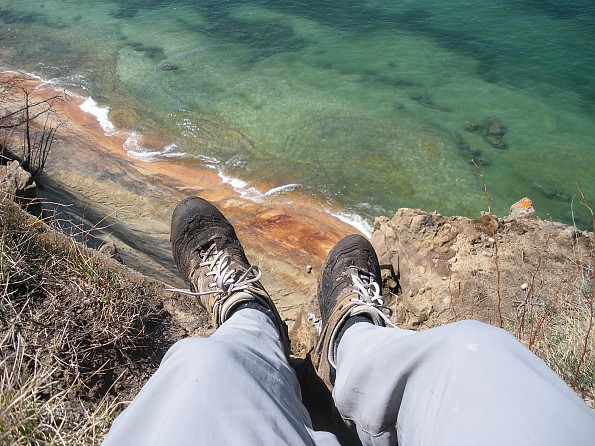 First look at Miner's Castle, which is more or less where the "rocks" part of Pictured Rocks starts: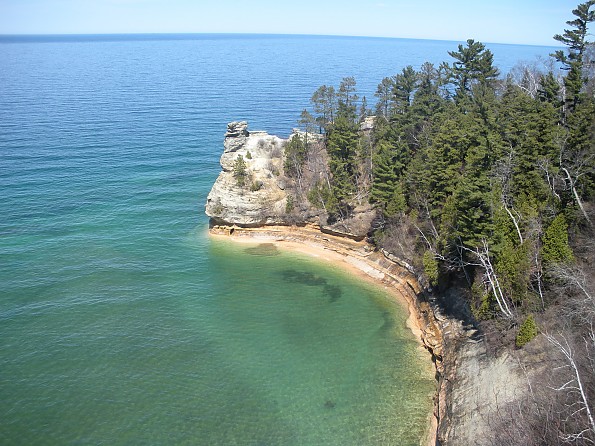 Looking up the Miner's River: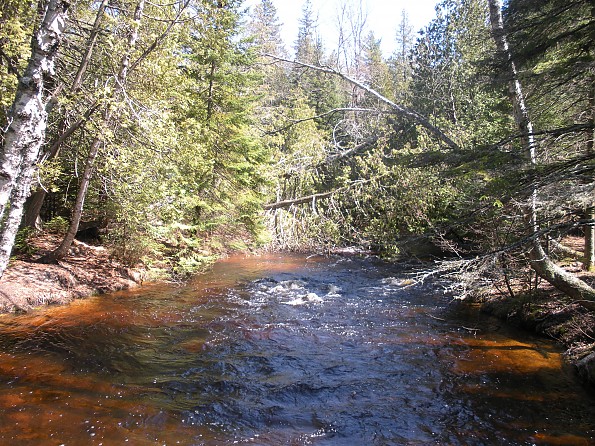 Miner's Beach looking at the coming cliffs: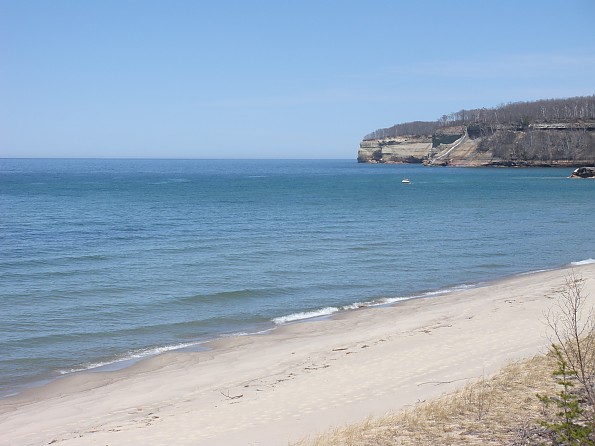 Some small cold falls spilling out into Lake Superior at Miner's Beach: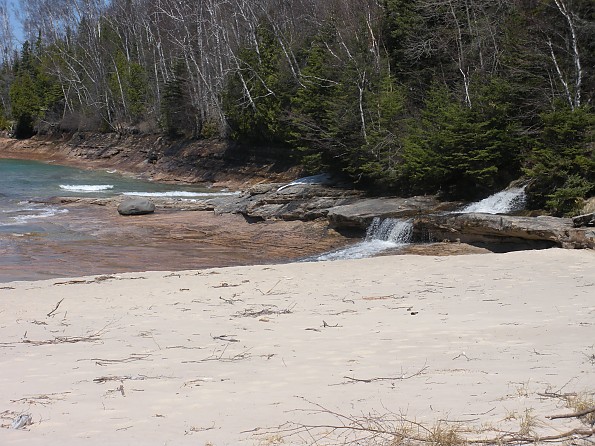 Leaving Miner's Beach, looking at Bridalveil falls.  Not as grand as her western counterpart, but nice nonetheless: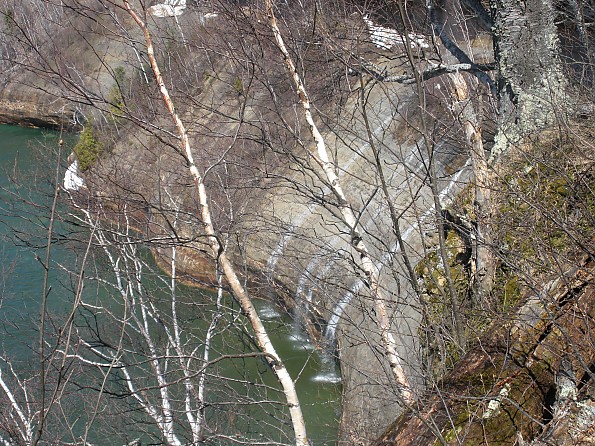 The first look at the big cliffs: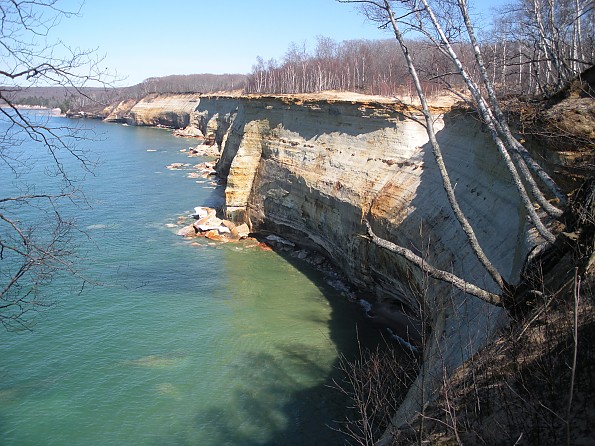 At Mosquito Beach, looking ahead: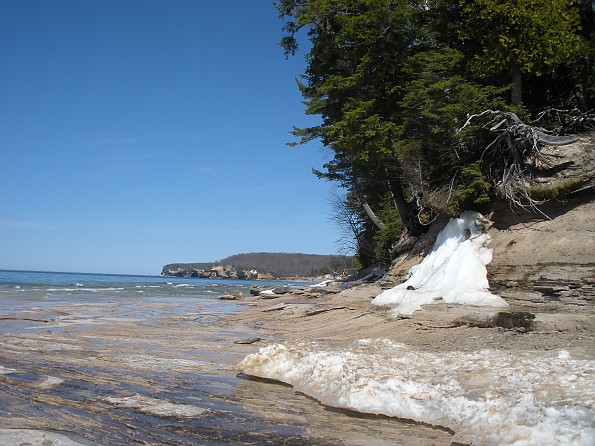 Camp night 1, Mosquito Beach: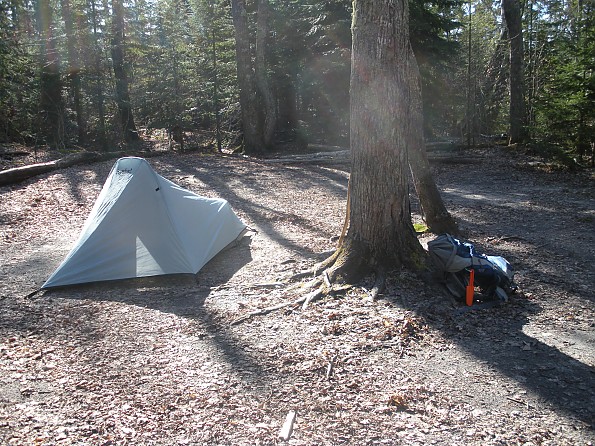 The Mosquito River as it tumbles into the mighty Superior: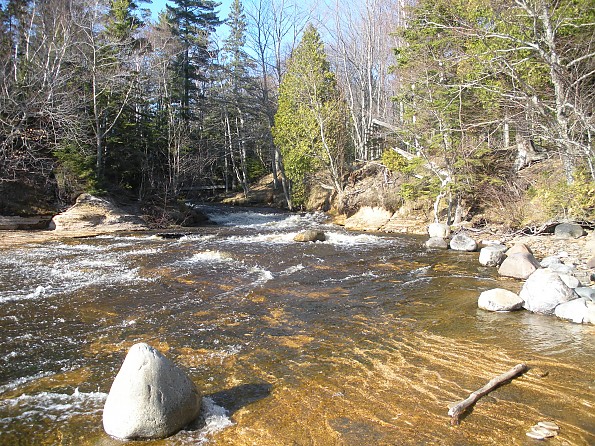 Sandstone along the lakeshore: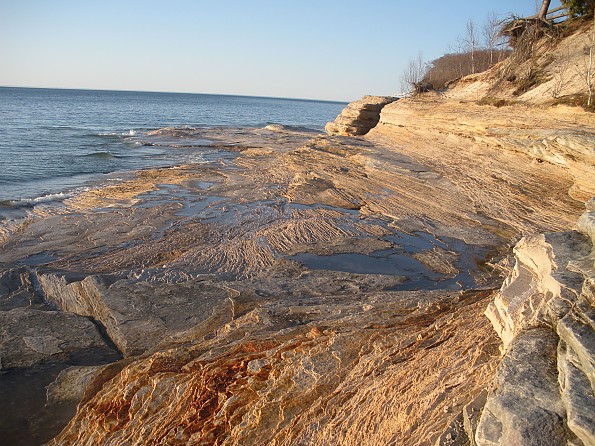 Sunset over Lake Superior:
Day 1 recap: 10 mile hike from Sand Point trailhead to the Lakeshore trail junction to Mosquito Beach campground.
Don't be tempted by the beautiful water; it is COLD: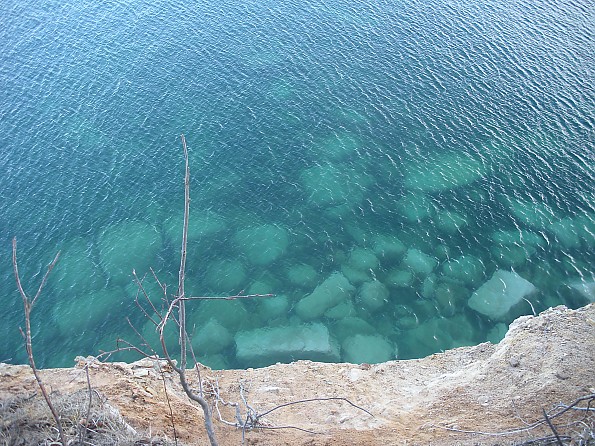 Looking back at a smaller portal: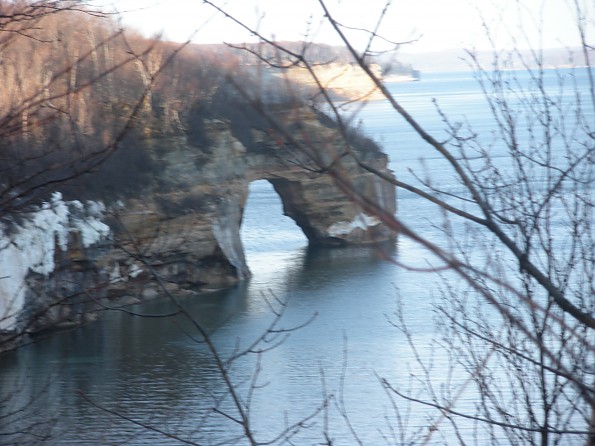 Rocks marching into the lake: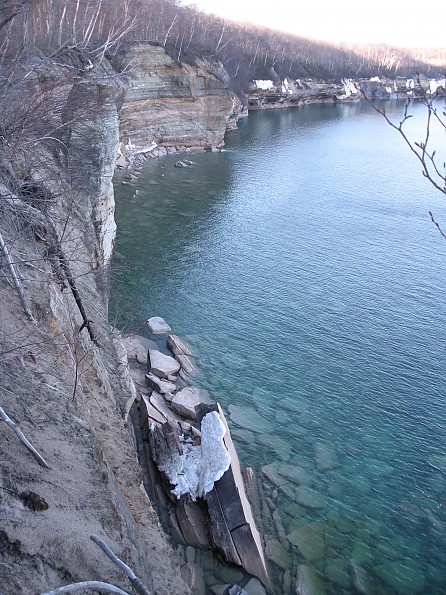 Long way down, son: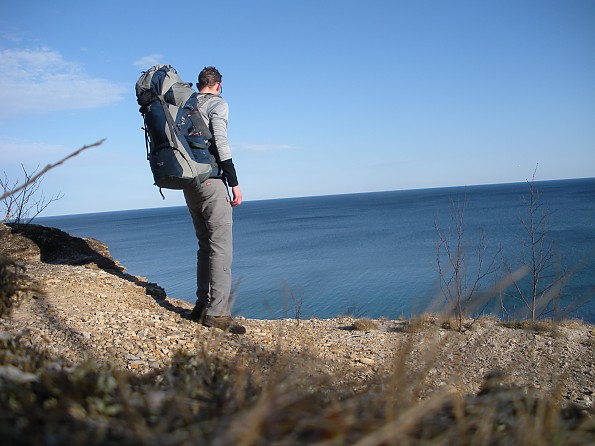 Looking back at Grand Portal Point: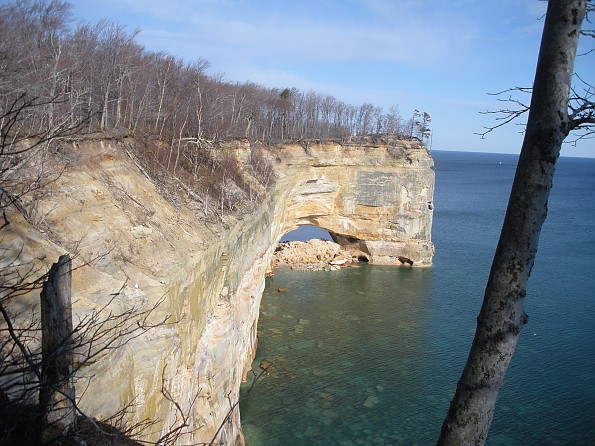 Maybe the tallest cliffs?  Around 200 feet: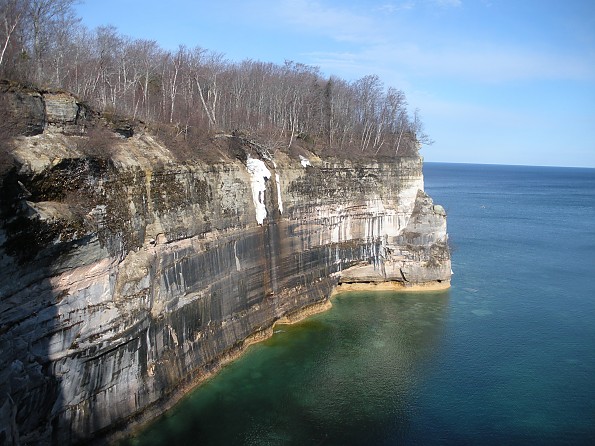 Trees hanging on: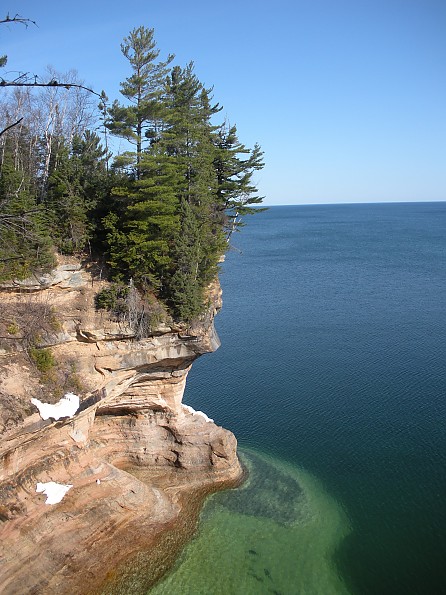 Taking a break: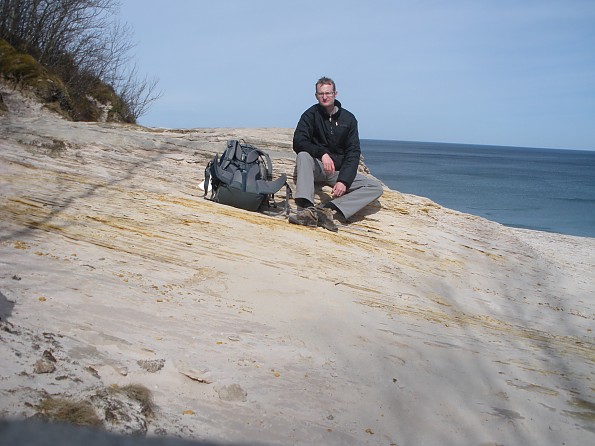 Looking back at Spray Falls: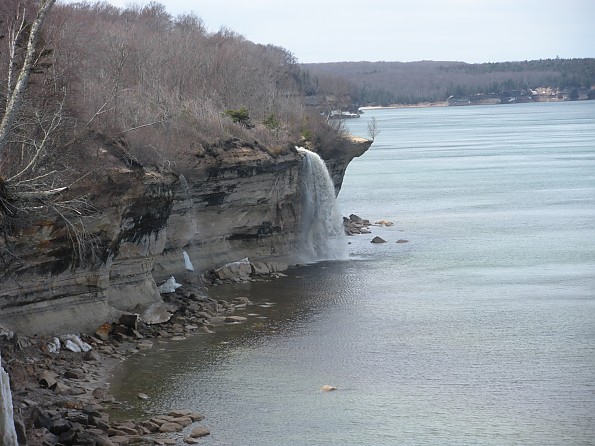 Drying out:
Chapel Rock: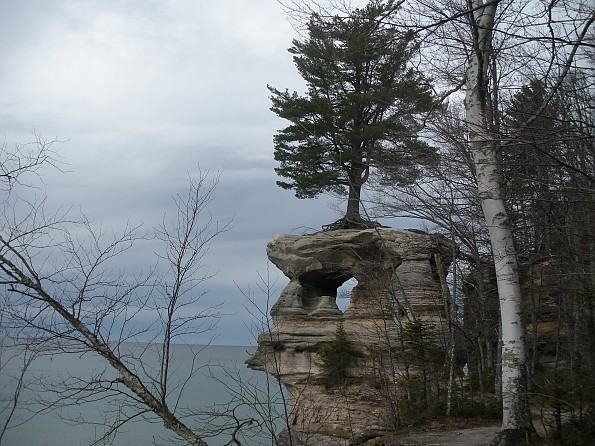 Chapel Rock #2: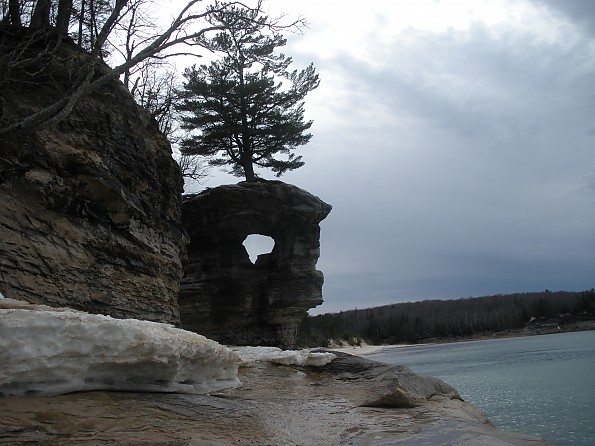 Camp night 2 at Chapel Beach: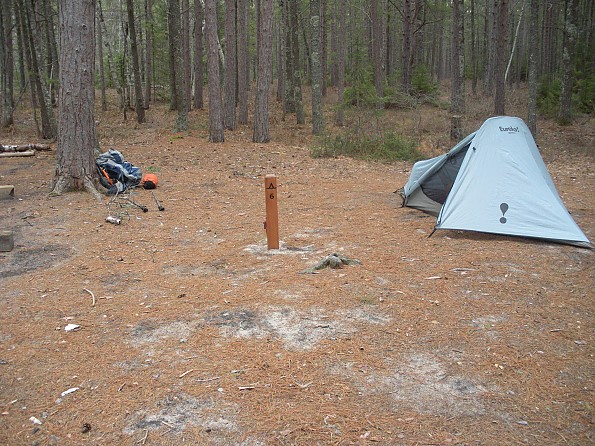 Day 2 recap: spent hiking from Mosquito Beach to Coves, where I turned around and headed back to Chapel Beach, 13 miles total.  I could have kept going, but past Coves it is mostly beach, and the shuttle service doesn't run yet this early in the year, so I would have had to count on a hitch back to my car.  I figured I might as well just see the cliffs again in reverse.
Ready to get back to it: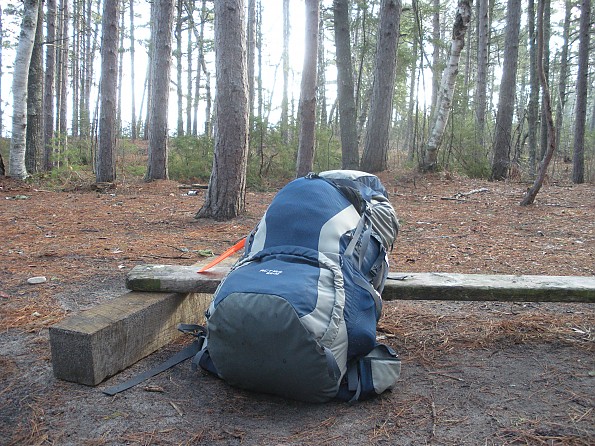 Rocks have color: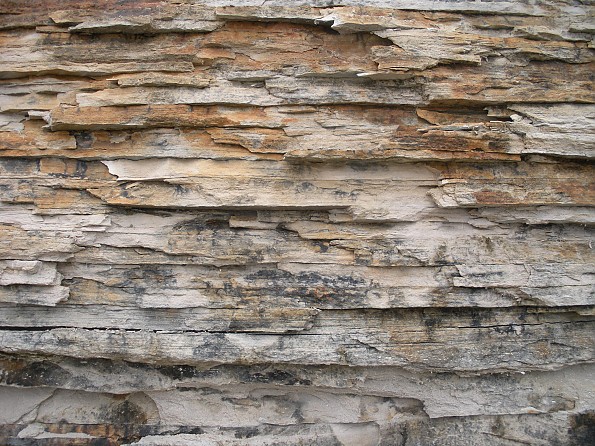 Nice day for a walk: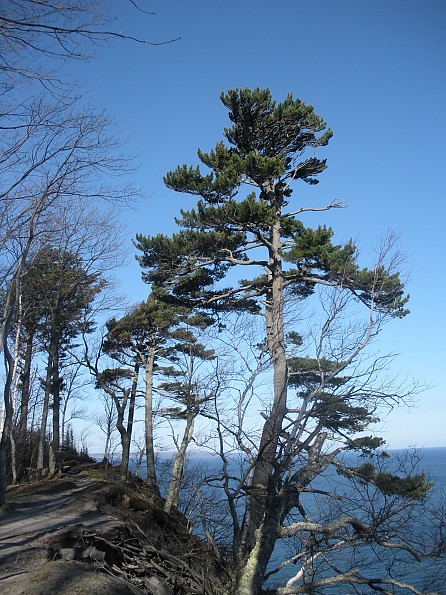 Looking back at Indian Head: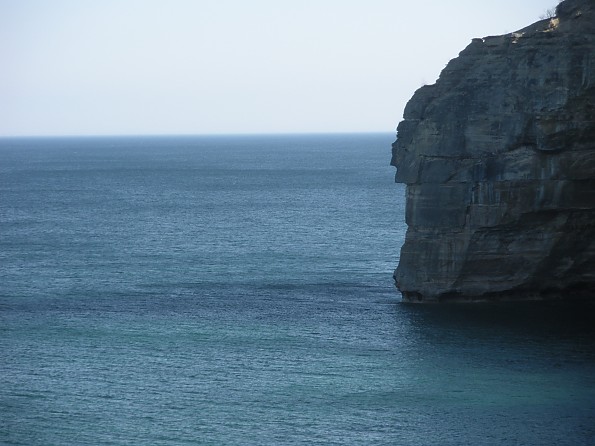 Side trip to Mosquito Falls: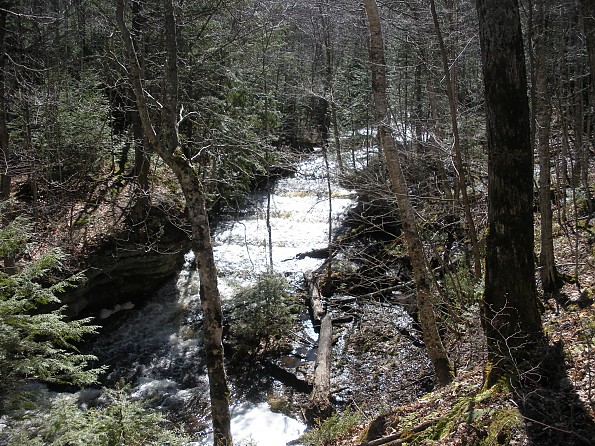 Mosquito Falls again: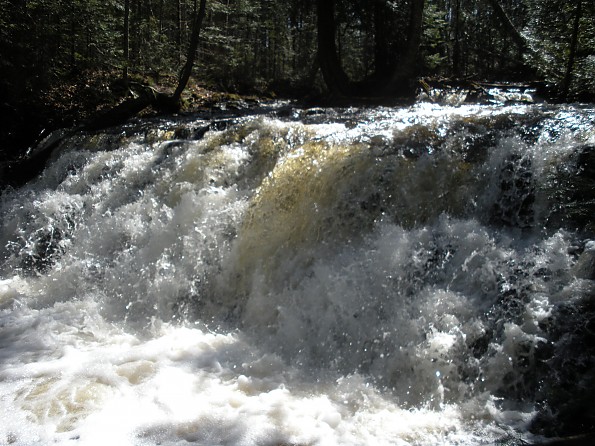 Spring flowers opening up for the first time of the year:
Walkin' through the woods: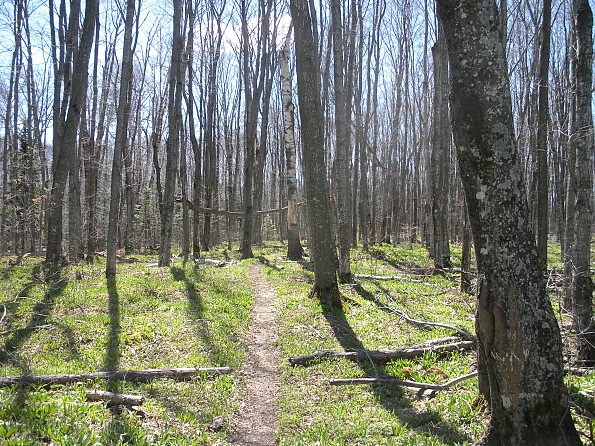 Camp night 3 at Cliffs: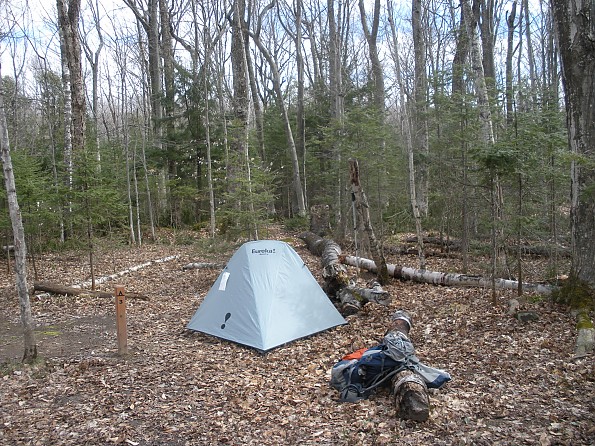 Day 3 recap:  Chapel Beach to Mosquito Beach, took a 3.2 mile side hike to Mosquito Falls.  Back along the Lakeshore Trail to Cliffs.  14 miles.
Day 4 was an early morning rise to hike 3 miles out to the car.  Big Boy on the way home in Mackinac City.  Terrific little trip right there.  So auf wiedersehen!