GaryPalmer
238 reviewer rep | 5,434 forum posts
4:01 p.m. on May 10, 2011 (EDT)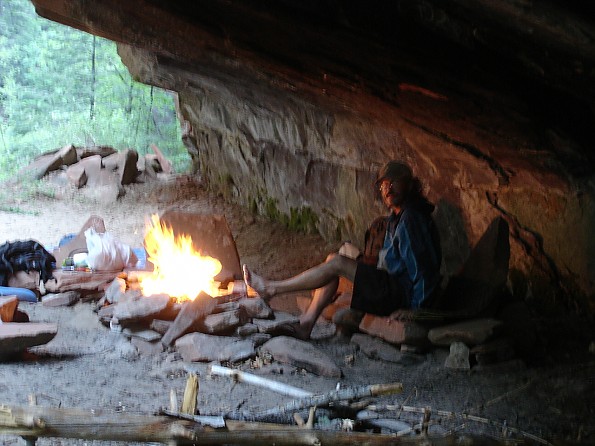 Saturday thru Monday a friend and I went from Flagstaff to Sedona, then hiked West Oak Creek Canyon and stayed 6 miles up the creek in the narrows section. Then Sunday we drove SE to Camp Verde and across to Verde Hot Springs along the Verde River camping and enjoying the springs. Monday morning we drove to Strawberry AZ along Fossil Creek and stopped along the way checking out and swimming in some of the deep swimming holes along the way. We arrived back in Flagstaff Monday evening about 6 pm.
I will post more pictures and video as soon as I catalog and caption them. It was a great weekend.
It was raing and snowing around Flagstaff when we arrived back into town.
Entrance the the West Fork of Oak Creek narrows