Patman
REVIEW CORPS
3,278 reviewer rep | 2,325 forum posts
7:13 p.m. on June 29, 2011 (EDT)
So on two recent hikes I traversed the Roan Highlands but was too early for the Rhododendron blooms and swung by Gregory Bald for the Flaming Azaleas and was a bit early there also. This intent of this trip was to make amends for missing those things!
It's pretty awesome for me when my wife can make it into the backcountry as she doesn't get to very often (sciatica issues). The Gregory hike especially represented a milestone for her in terms of completing a very strenuous and long day hike (we wound up going about 12.5 miles round-trip with 2800 ft of elevation gain over the 6 "up" miles to the Bald).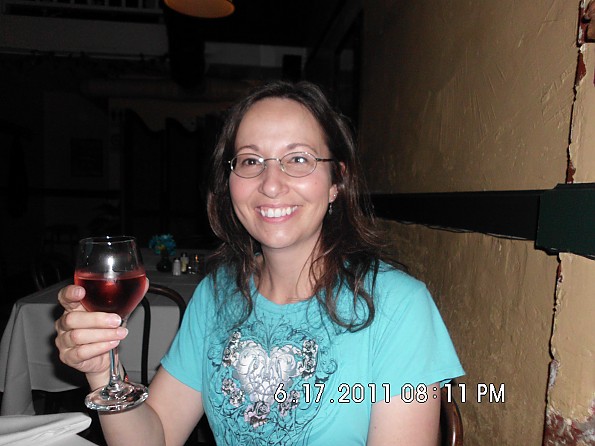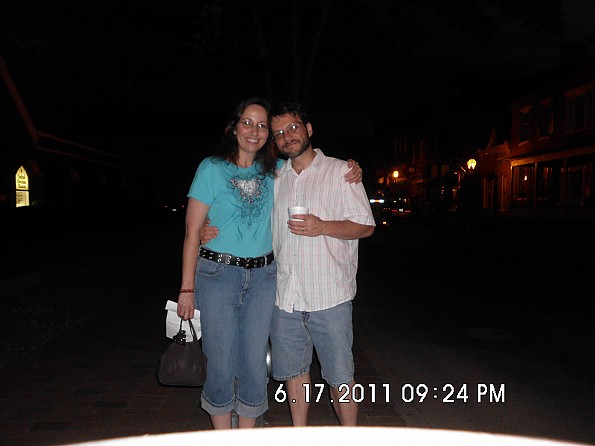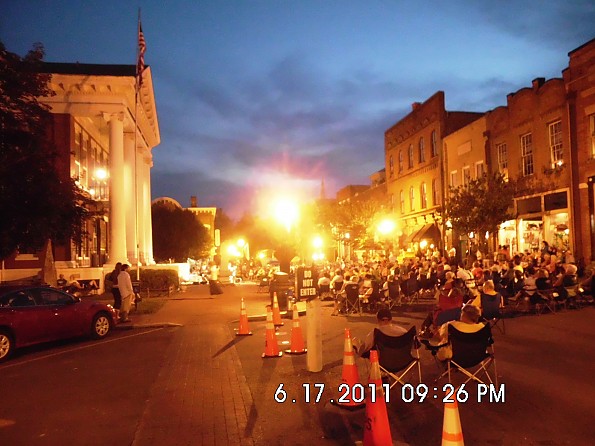 The trip started with a layover in beautiful Historic Jonesboro TN to break up the drive from Knoxville. To our delight they were having a music festival that night. (Editorial note: This is TN's oldest city amongst many claims to fame).
OK, so these aren't trail pics but were part of the trip….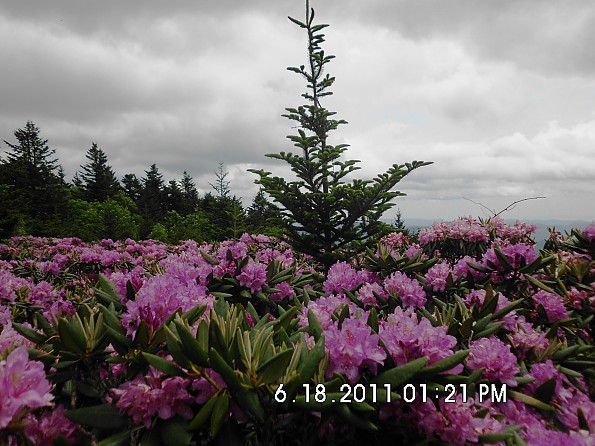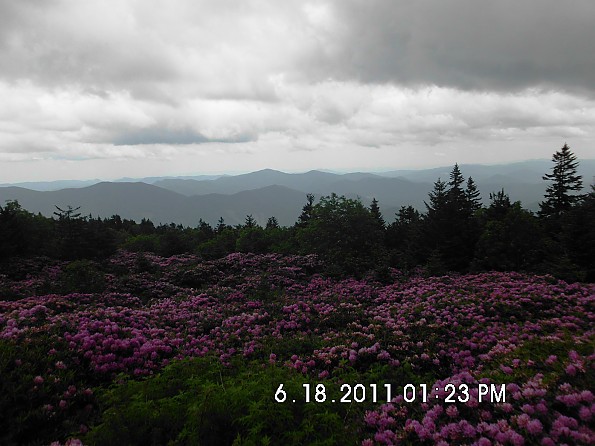 This is what I missed when I backpacked through a few weeks ago.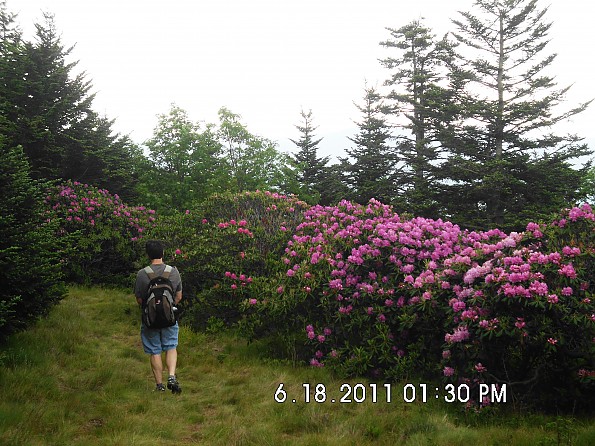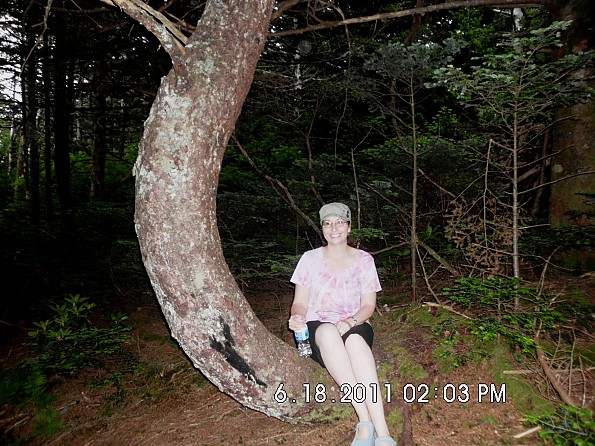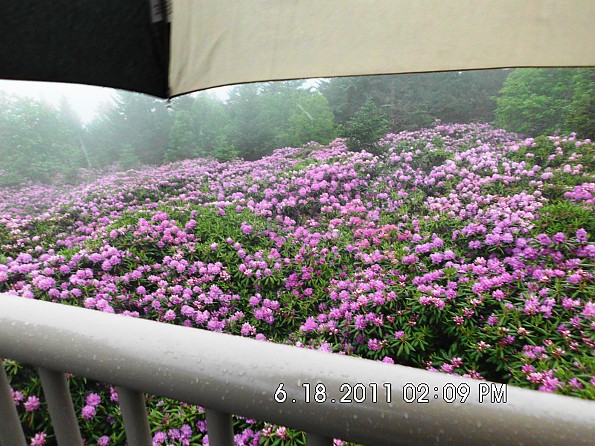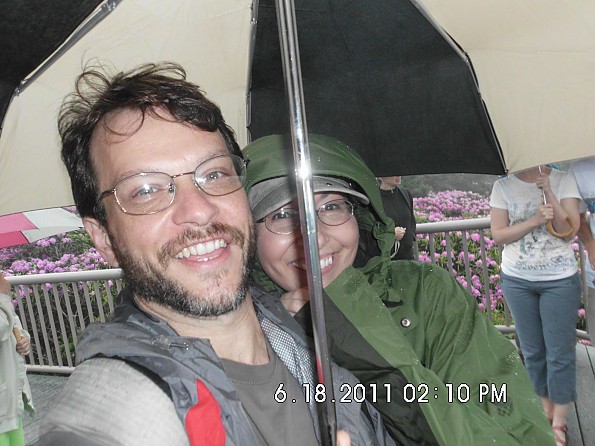 We hiked all the trails we could find in the gardens; and then came the storm! Of course I gave Susan the new Mountain Hardware Typhoon rain jacket and I used the Walmart Colman rain jacket. Yeah, she was a lot drier than me. It was pretty funny trying to get back to the car with an umbrella at 6600 feet; that umbrella was nearly ripped from hands ( a few times) by the crazy strong winds.
So we ambled back to the south after begin chased off the mountain by the storm; We stopped over in Knoxville to end day 2. We got up early to make the drive to the Smoky Mountains for the day 3 hike up the Gregory.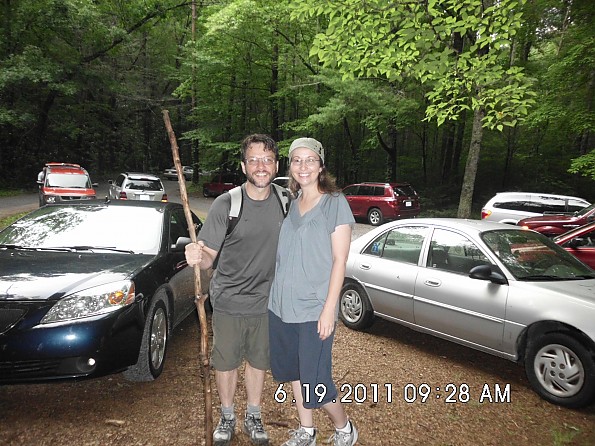 Here we are at the Gregory Ridge trail head about to begin the toughest hike of Susan's life. J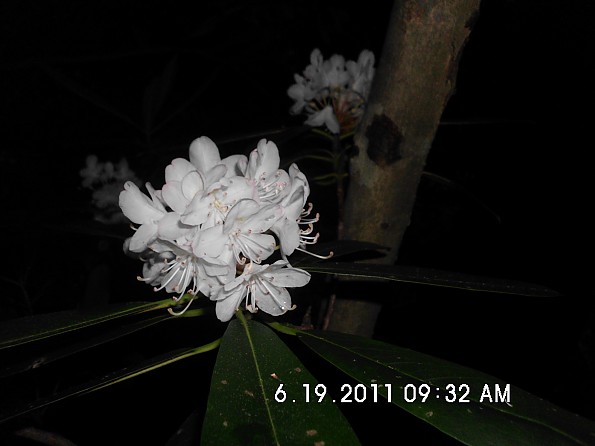 These Rhodos are white and a sharp contrast from the pink on the Roan; hard to capture with a picture in the dark woods though.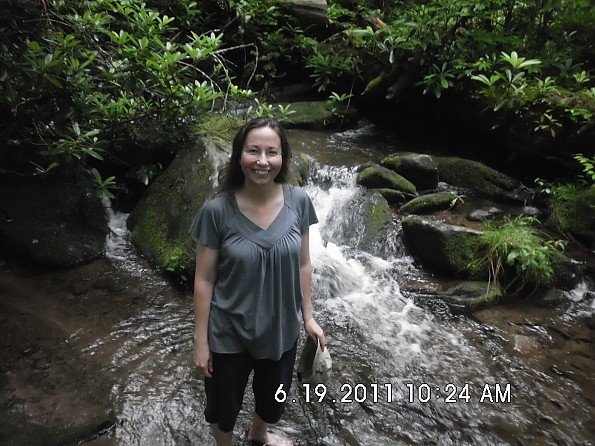 See, you go hiking with women and they want to stop and play in all the streams.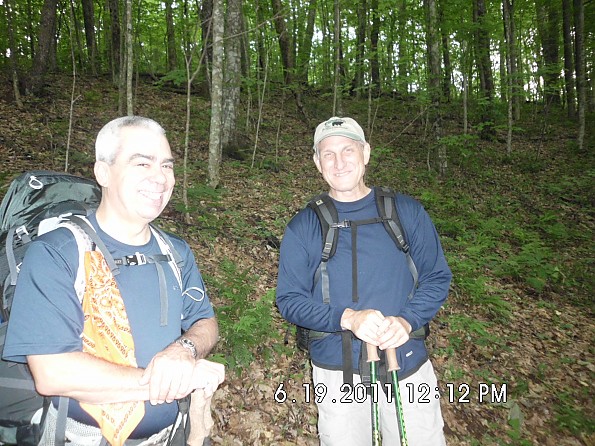 Hey here's Bob on the right! The fellow on the left is Chris. This is so crazy….Bob lives in Huntsville ALand I live inKnoxville, but we've crossed paths on three consecutive hikes!
We finally made it to the junction of Gregory Ridge and Gregory Bald trails with the worst of the climbing behind us. We had been meeting folks all day that had been chased away by the weather but we hadn't had any really bad weather yet ourselves…. 
You know, I've entertained thoughts (fantasies maybe?) of having some sort of job that brought me closer to the outdoors; one of which was to be a hiking guide. I now know that I would be a pretty sorry guide. At this trail junction I had Susan lie down and put her feet up on a log to rest; happy with myself about that really. I left her with only a "garbage bag" poncho to lie on as I took the daypack (containing all of our rain gear and extra clothes) to go get water from Moore Spring a quarter mile away. Of course as I'm only halfway through filling up our bottles the storm starts….
I hurriedly finished the filling and "trail ran" back to the trail junction. She was wearing the poncho but was getting pretty wet and had just started shivering. Yikes….I guess my excuse is all my solo hiking (not used to thinking about others)…but I think I may be the worlds worst guide.
Well it rained quite hard and we were passed by many bailing hikers but though I gave her every chance to retreat Susan insisted on finishing the hike.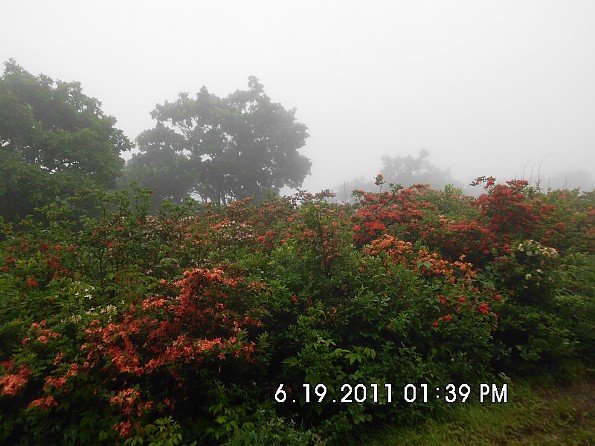 Success! We reached the bald!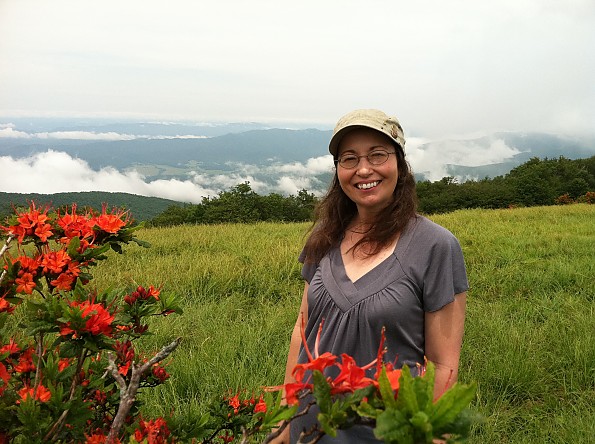 The weather even cooperated by clearing up for us as we perused the bald. Here is Susan with Cades Cove visible in the background behind her.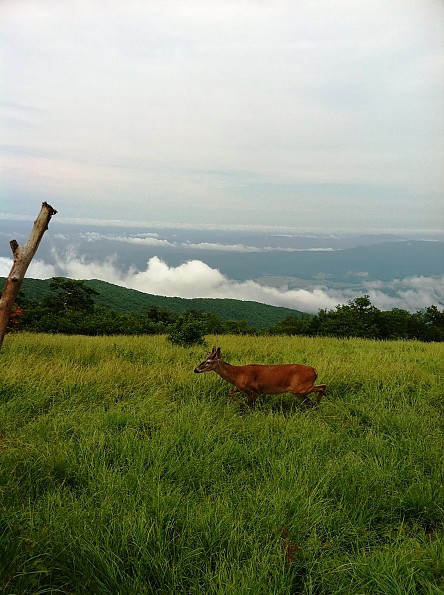 It's always a nice feeling to be immediately validated when making claims: I had just finished telling her that it was not unusual to see bear or deer wander right by up here: and as if on cue….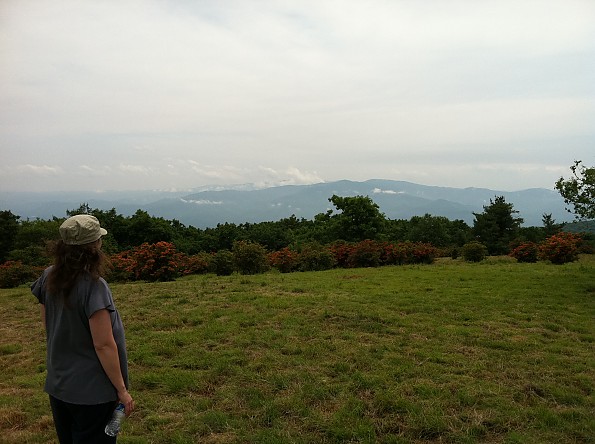 Gazing towards Fontana.
We explored the bald pretty well and headed back down. ( I left out a lot of the flower pics since my solo hike through here had a lot.)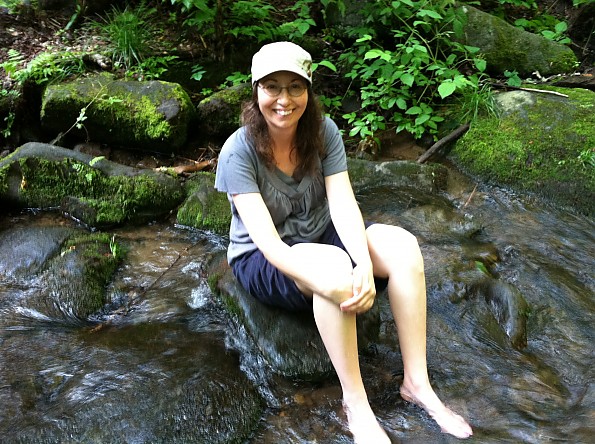 This is my favorite pic of the whole trip. This was taken near campsite 12 on the way down the mountain after our conquest of the Bald! We always call soaking in the stream after a long hike "getting new feet".
And so ends an awesome weekend of hiking!