Coleman Classic 2-Burner Stove

#5 in Camp Stoves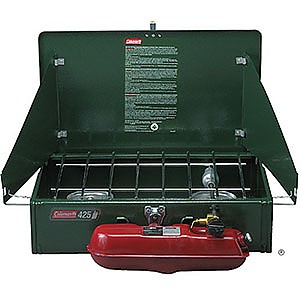 Reviews
2

reviews

5-star:

1

4-star:

1

3-star:

0

2-star:

0

1-star:

0
You can still find the oldies but goodies at yard sales, the classifieds, or on eBay, so when you find one snatch it up!
Pros
Durable
Reliable
Easy maintenance
Easy to use
Works at any temperature
Just like your gas range at home
Cons
Classic is no longer manufactured
Bulky
Heavy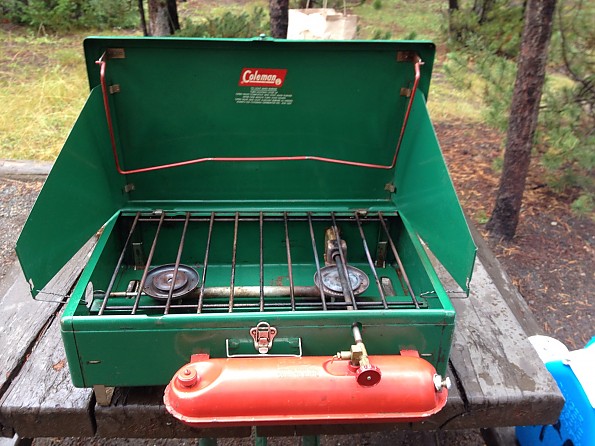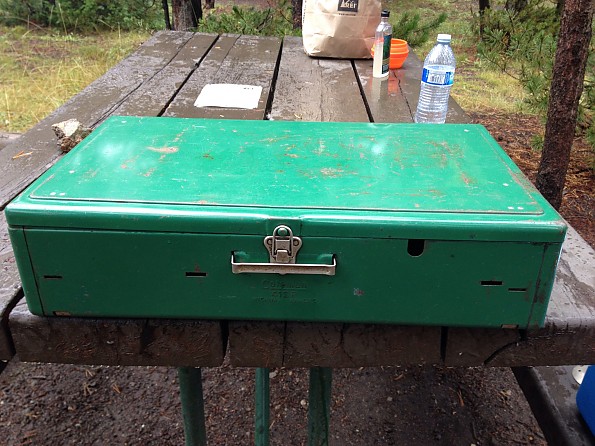 My stove was purchased new by my father well before I was born. My dad is no longer living and I'm 50 years old, but my stove is still going strong. I have no doubt it will outlive me.
The old Coleman classic stoves were built to last...and last...and last. With minimal maintenance it will become an heirloom passed down from generation to generation.
I can't imagine car camping without my old Coleman stove. It's easy to prime and light and cooks as well as any gas range. Its cooking area will easily accommodate a medium sized fry pan and a 2-quart pot.
Unlike my backpacking ventures, car camping always involves multiple people and it seems like my old Coleman is running most of the time — someone's always hungry or needs a cup of coffee. That said, I always take an extra gallon of fuel and there have been multiple trips where I've still run out. But then car camping isn't exactly about conserving fuel, it's about relaxing around a campfire with good friends, good food, good beer, and comfort. I can't tell you how much fuel
The fuel bottle stores inside the stove and when it's all packed up, the whole thing is about the size of a briefcase.
You'll be lucky to find one of these stoves and when you finally do, it will probably break the bank. I say go for it since it's an investment that will never fail you. There is a lot of great information about maintenance, repair, and replacement parts for these old stoves online. You'll find serious, diehard Coleman classic aficionados out there with good reason and I'm one of them!
Source: I inherited it

Version reviewed: 425 F.
When we do some family camping/ car camping, I will always bring the old but still working Coleman Dual Burner stove number 425 F. 
It was made many moons ago and still works just as when it came out of the factory. It is green in color with a heavy aluminum frame, 2 burners with one generator positioned on top of the right burner The generator is part of the fuel canister that is removable). 
The fuel canister is red in color, removable, and stores inside the stove while in transport. The stove has a thick stainless steel grill over the burners and has hinges to fold upwards as well. The lid of the stove folds upward and opens much like a suitcase does. 2 green in color wings (which are attached to the inside of the lid) fold outward once the entire lid is extended upward away from the burner.
The wings serve as wind shields. Unfortunately, they have not performed as well in the wind blocking department.
You would prime the stove much in the same way as other liquid burners by pumping the fuel canister that hangs off of the front portion and extends over the right burner over it and into a portal at the rear of that burner. Turn the fuel knob on the top right portion of the fuel canister to fire it up. The left burner has a similar fuel knob as well (it is on the outer left side of the stove).
Once the priming is done, fired up for a minute, the flame will turn blue. It is ready to cook. You can use both burners simultaneously, simply by turning the left burner fuel knob clockwise and igniting it. I have found that it takes longer to cook with both burners going at the same time versus just using the right only.
It will simmer exceptionally well and sometimes I will put on a large pot of water on the left burner to begin the heating process while cooking on the right. When I am done cooking on the right, I will transfer the left to the right and continue on.
It works for the whole family. Old but still useful and I don't have to lug it around on my back either.
Price Paid: $0.00

You May Like
Recently on Trailspace