Costa Rincondo

Highly useful pair of sunglasses that can be used in lots of situations by providing the needed features in the backcountry and the style for a day in the city. A close cousin of the larger Rincon and Rinconcito models, but offers a medium fit as opposed to the larger models and a more rounded appearance.
Pros
Polarized lens
Frame style is highly versatile (backcountry or casual)
Lightweight
Hold up well to use/abuse
Cons
Sizing is difficult to nail down. Suggest trying on, if possible.
Only two frame colors available
Testing: 
During the spring, summer and early autumn, I tested three different styles of Costa sunglasses (Rincondo, Slack Tide, and Rincon). Each featured a different lens and frame, allowing me to test multiple variables when considering Costa sunglasses. This test is for the Costa Rincondo with Gray Silver polycarbonate lenses. You'll see a comparison to the other two at the end of the review.
Note: This was the original pair I tested, but because of the poor fit (see below), I then tested the two larger frame styles, Slack Tide and Rincon.
Conditions: 
For three warm-weather seasons, I wore the Costa Rincondo sunglasses while fly fishing, hiking, river floating, and beachgoing, as well as everyday uses like driving and walking at the park.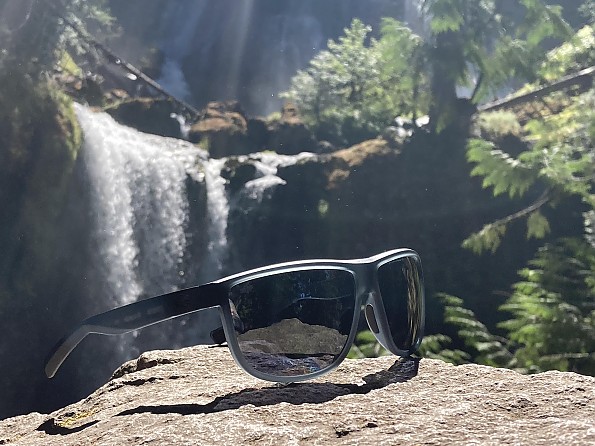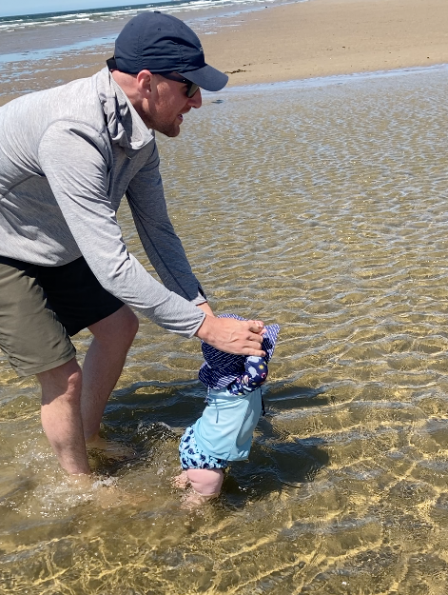 Construction and Features:
The Costa Rincondo sunglasses are a newer "cousin" to the company's Rincon and Rinconcito models that Costa has had on the market for a while now. The Rincondo shares many characteristics with these established models, such as polarized lens (glass or polycarbonate options), lightweight frames made of a bioresin material (i.e. lightweight and durable), slip-resistant points of contact (i.e. behind ears and on the nose has Hydrolite rubber grips) and an internal hinge at the temple that allows for added flexibility. These features make for a pair of sunglasses that can be worn in a myriad of circumstances instead of being a one-trick pony. Total weight with the polycarbonate lens is 1.02 oz (29 grams).
The biggest difference between the Rincondo and its cousins the Rincon and Rinconcito is the overall size and the frame shape. The Rincondo is the smallest of the three models and the only one with a rounded-off bottom of the frames, whereas the others are more square-shaped.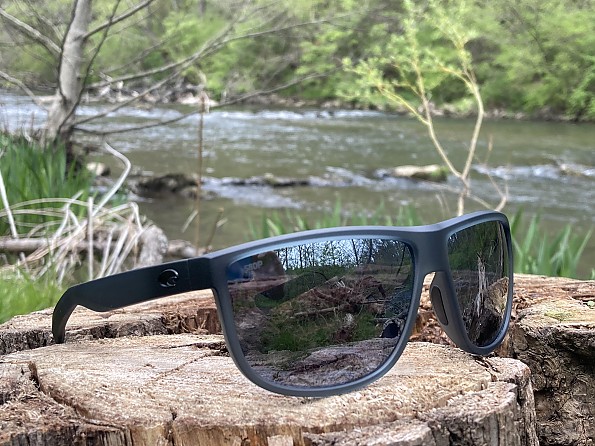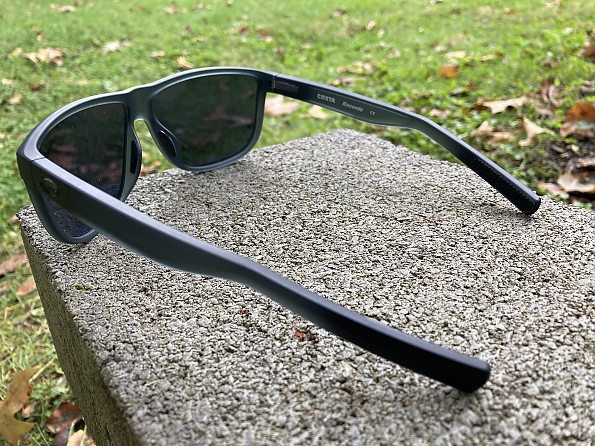 Fit and Comfort:
It can be tricky to find the right size of shades without trying them on first. Costa's website has a size and fit guide for each pair of sunglasses, with the frame sizings running narrow, regular, or wide (they mention that most folks go with regular) and the frame size can vary from small to extra large, which is the overall size of the lens (i.e. how much face does the lens cover). 
I know my head is slightly wider than average, but I didn't know exactly how that matched up to the overall frame size. I figured I was on the higher end of "regular," but after a few weeks of testing, my wife noticed that the glasses' temple arms seemed to "bow out." After looking in the mirror, I saw what she meant. The regular width frames weren't quite wide enough for me and were causing the arms to push out to reach around my head.
Not the end of the world, since the Rincondos are equipped with an internal two-way hinge that allows for more flexibility, but probably not something that should be engaged at all times. Couple that with a contact point at the inner part of the lens just above my eyebrow and I can comfortably say that the regular frames aren't quite my size. While not uncomfortable (no major headaches or pinching or anything like that), I continued to test the frames, but after testing the larger models as well, it became apparent that the regular was a bit too small of a fit for me personally.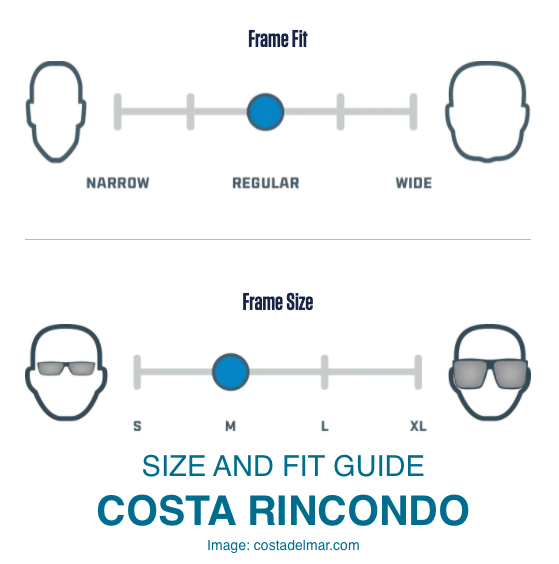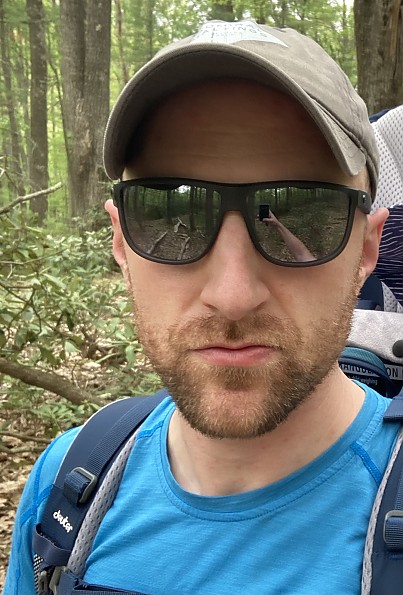 Abrasion:
While I try not to be particularly hard on sunglasses my 1-year daughter doesn't exactly share my thinking. She grabs, pulls, smudges her slobbery little fingers all over my sunglasses. I've also dropped them a few times on hard surfaces while they rested on the brim of my hat and I forgot when taking my hat off. They've also been exposed to salt water of the Pacific Ocean and the freshwater of a few local fishing streams. With all this wear and tear, the frames and lenses of the Rincondos look the same today as they did when I first took them out of their original packaging. They've held up well and I suspect will hold up for a long time to come.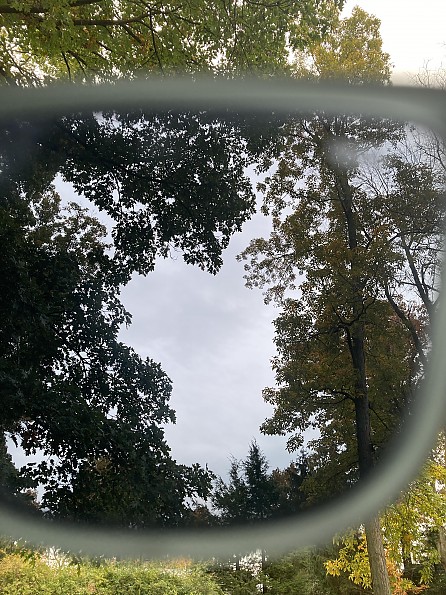 Accessories:
The Rincondos come with a zippered hard case and a lens cleaning cloth. I've used these both extensively, and the case is my go-to spot for storing the shades. It's easy to stash into a pocket in my hiking pack or into a car's cupholder and go, without needing to worry about damaging the shades. Together, the case and cloth weigh 2.47 oz (70 grams).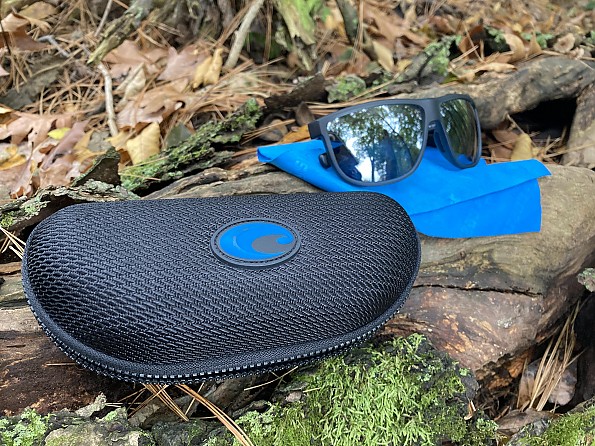 Comparison to other Costa models:
As previously stated, I tested three models of Costa sunglasses (Rincondo, Slack Tide, and Rincon). Each have a slightly different frame and each with a different lens. When comparing these three pairs, I'm taking into account primarily the frame shape, size, and fit, and secondarily the lens type and color. I've listed the details below, along with a distinct advantage and disadvantage for each. Depending on the criteria you use to determine a good pair of sunglasses, I hope the below comparison helps highlight how these three models of Costas, along with their respective lenses, stack up against one another. 
Rincondo:
Size: M

Frame Fit: Regular

Frame Color: Matte Smoke Crystal

Frame Advantage: Do-it-all frame that can easily make the jump from backcountry needs to lifestyle needs.
Frame Disadvantage: Only two frame colors to choose from.
Lens Type: Polarized Polycarbonate - 580P
Lens Color: Gray Silver
Thoughts on Lens: Solid everyday option of lens color. 
Weight: 1.02 oz (29 grams)
Slack Tide (full review here):
Size: L

Frame Fit: Regular

Frame Color: Black/Shiny Tort

Frame Advantage: Most padding and grip (Hydrolite) allows for a very secure feeling without weighing them down.
Frame Disadvantage: No internal hinge at temple, limiting flexibility.
Lens Type: Polarized Polycarbonate - 580P
Lens Color: Green Mirror
Thoughts on Lens: Everything pops with incredible contrast with the green mirror lens. Great for fishing freshwater, bird watching, hiking with uneven footing, and mid-summer deer scouting. Easily my favorite lens of the three I tested. 
Weight: 1.02 oz (29 grams)
Size: XL

Frame Fit: Wide

Frame Color: Shiny Black

Frame Advantage: Full coverage for big heads without looking bulky or chunky.
Frame Disadvantage: Even though they aren't ginormous, they will still look excessively large on a small-to-average headsize. 

Lens Type: Polarized Glass - 580G

Lens Color: Blue Mirror
Thoughts on Lens: Glass lens tends to show more smudges than polycarbonate lens, not to mention glass costs more. Blue mirror is best for really sunny days and lots of reflection. 
Weight: 1.41 oz. (40 grams)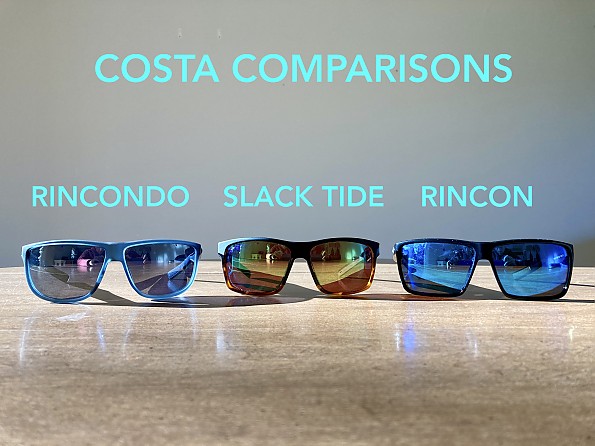 Conclusion and Recommendation:
The Rincondos are truly a jack-of-all-trades type of frame that have the features needed in the backcountry (lightweight, durable, solid grip that doesn't slip even when sweaty, and good polarization) while sporting a style that fits in just about anywhere in the civilized world. I could just as easily wear these to an outdoor wedding as I can on a multi-day backcountry flyfishing trip. The Gray Silver lens is a general purpose coloration that performs well in most light conditions is what you probably think of when you think of a "typical" sunglass lens color. 
I'd recommend the Rincondos for those with an average to small head, looking for a moderate amount of lens coverage, and need a pair of sunglasses that can really do it all (well, just about all, they aren't for summiting Mt. Everest). If you're only looking for one pair to go as many places as possible for as many purposes as possible, this may be a good option.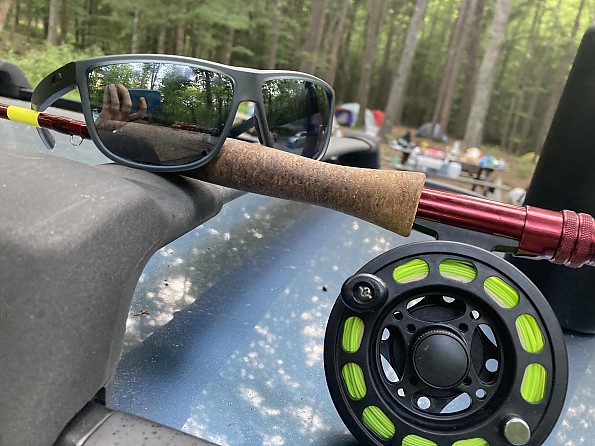 Background
I've had a love/hate relationship with sunglasses for a long time. I used to never wear them because I couldn't find a pair that fit properly or they'd just break or become lost. I typically rotate between three types of sunglasses at all times—one pair of high performance sunglasses from a reputable brand like Costa, Oakley, or Smith that are usually expensive but offer the best performance, weight, polarization, etc. (used most often on hikes, low-impact fishing trips, and for style), one pair of semi-cheap polarized lens that can get beat up or lost and I'm not too upset about it (used for fishing trips where there is a higher chance of me taking a spill), and one pair of crappy convenience store frames that cost less than $10 that probably won't last more than a year or two and easily scratch (typically used when mowing the yard).
Source: received for testing via the Trailspace Review Corps (Sample for testing and review provided by Costa)

Your Review
Where to Buy
Help support this site by making your next gear purchase through one of the links above. Click a link, buy what you need, and the seller will contribute a portion of the purchase price to support Trailspace's independent gear reviews.
You May Like
Specs
Price
MSRP: $259.00
Current Retail: $149.10-$213.00
Historic Range: $74.55-$273.00

Frame Fit
Regular

Size
M

Recently on Trailspace