Craft Hybrid Weather Glove

#4 in unisex Gloves and Mittens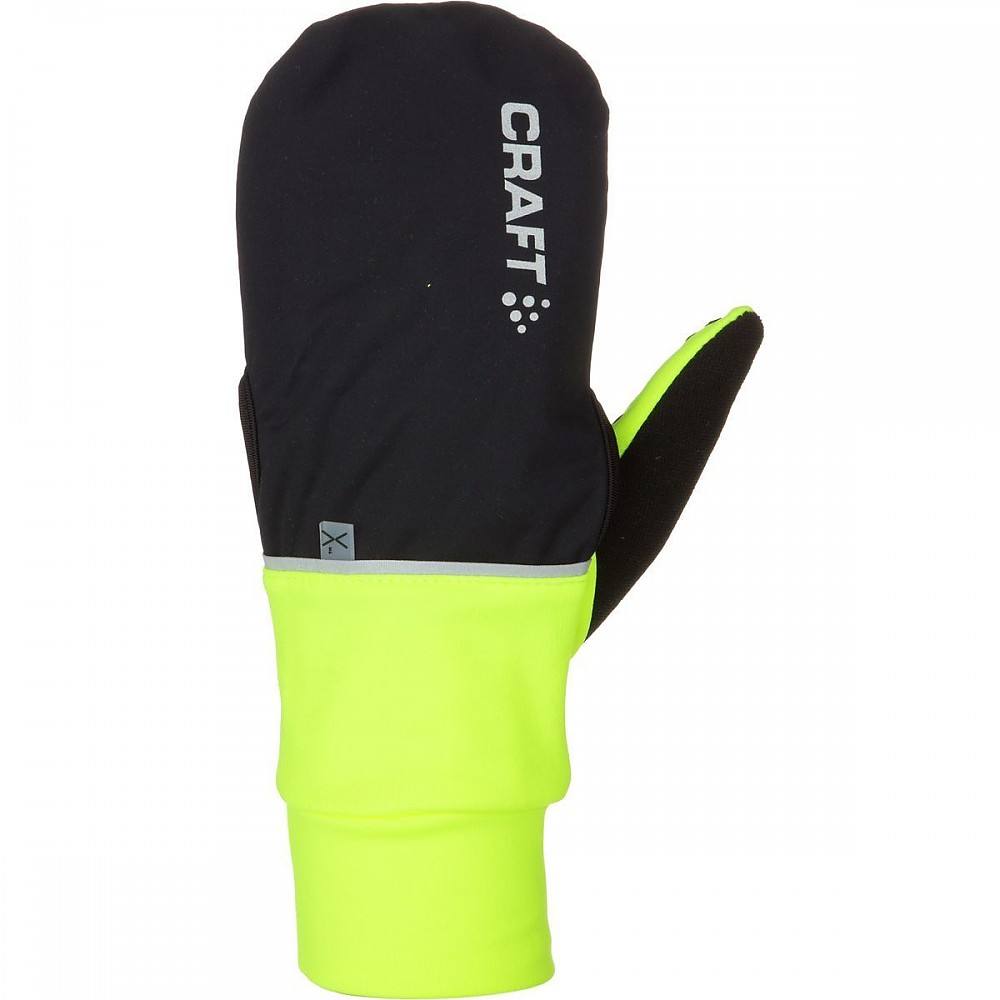 Specs
| | |
| --- | --- |
| Price | Current Retail: $34.99 |
Reviews
1

review

5-star:

1

4-star:

0

3-star:

0

2-star:

0

1-star:

0
A simple, lightweight glove with a hide-away finger cover that can be used for a boost during warm up, lunch breaks, or windy conditions. Breathable and fast-drying. Warm enough for moderate to high activity in circum-freezing temperatures, and great for around camp in shoulder seasons.
Pros
Glove-mitten convertible
Stretch knit polyester fabric for snug fit
Brushed inside for warmth and comfort
Polyurethane dots on fingers for grip
Absorbent terry thumb
Breathable and fast-frying
Cons
Plastic
Vulnerable to wear and tear under some uses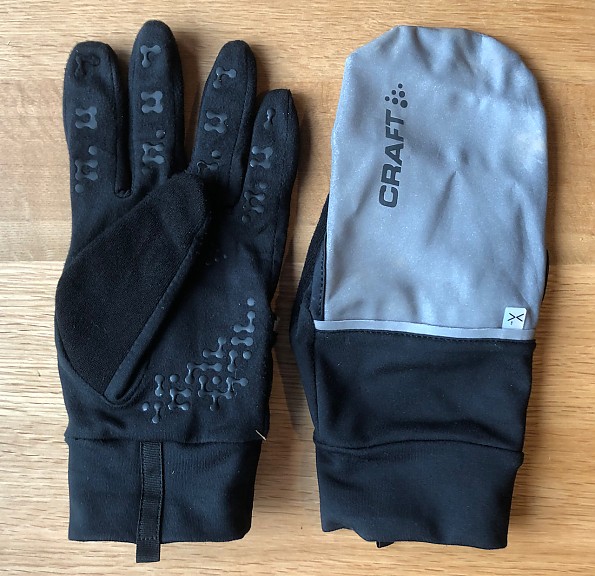 I'm on my second pair of these gloves. I picked up the first pair in a sale bin at a local retailer early last season and used them for not-too-cold xc skiing, some backcountry ski ascents for the rest of the season, and as needed on some autumn day and overnight hiking trips. The puppy partially shredded one of them in the autumn, so my daughter got me another pair for Christmas, which are now in ski-season use.
Craft describes them as a "2-in-1 bike glove", but they don't have the tough, padded palms found on most bike gloves and they aren't really warm enough for my morning, downhill commute in any kind of cold weather. Instead, I find that they work so well for other uses that I intend to keep on replacing them as they wear out.
Weight, materials, and construction
My first, black pair weighs about 80 grams and the new, reflective pairs weighs about 90 grams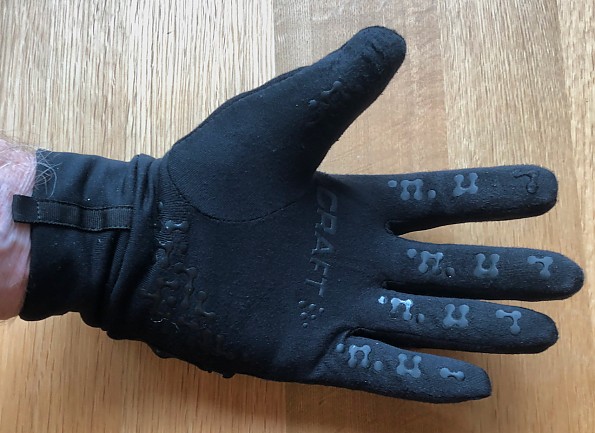 The glove part is 87% polyester, the rest elastane, brushed inside for warmth and comfort with a terrycloth thumb for cleaning up after snot rockets. Size XL fits me well, with enough stretch to snug around my hand and fingers for dexterity when handling a camera or small food items. The fingers and lower palm are detailed with rubbery polyurethane for a little more grip.
The details on the tip of the index finger are different, with pads of some kind of durable thread to resist wear, a nice touch because these points are often where my gloves wear out first. The elastic cuffs extend well past my wrist bone.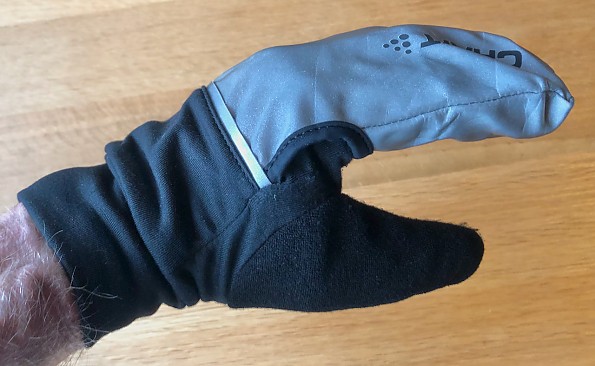 The finger covers on my first pair are made of thin, tightly woven polyester with an inner polyurethane coating for windproofing, with reflective lettering and a reflective stripe on the top edge of the hideaway pocket. 
On the new pair, the whole mitten part is reflective, with an outer reflective PU coating that gives it a slightly stiffer and heavier feel than the first pair. Although Craft makes no waterproof claims, I think the coating on the reflective pair would shed some light rain. In the future, I will probably go back to black, or go with the red/black version. They are also available in yellow/black.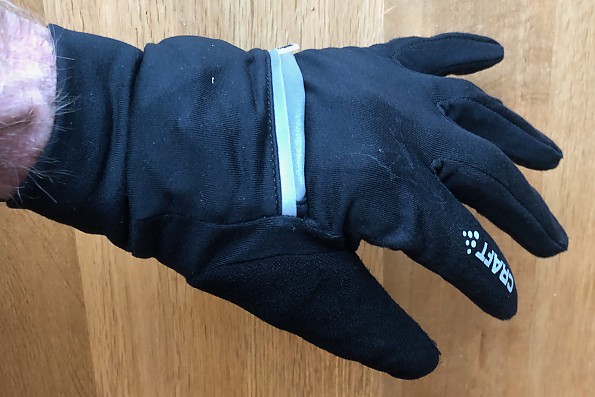 The finger cover rolls away neatly into a pocket just above the wrist. This creates a little bulge that can get in the way of full-wrap xc ski pole straps, just so that it takes a little extra tug to get straps and gloves set right.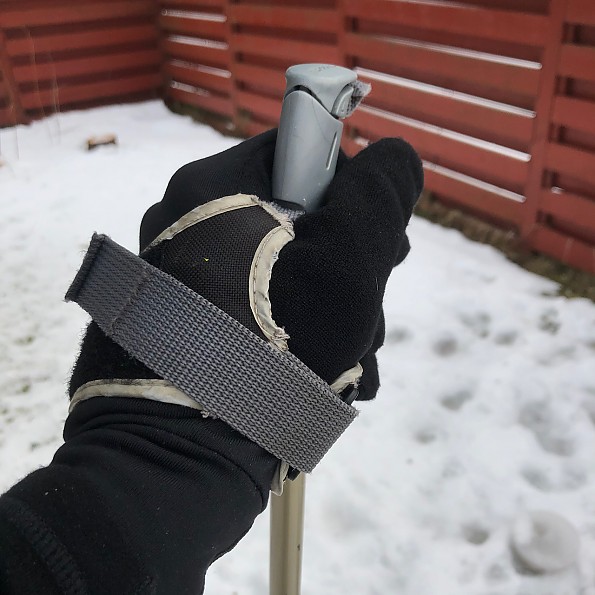 Performance
In glove mode these gloves are highly breathable, so there is relatively little sweat buildup during intense activity, and the polyester dries rapidly so it's possible just to wear them through a wet/dry cycle as long as it doesn't get too cold, making them a good choice for springtime summits.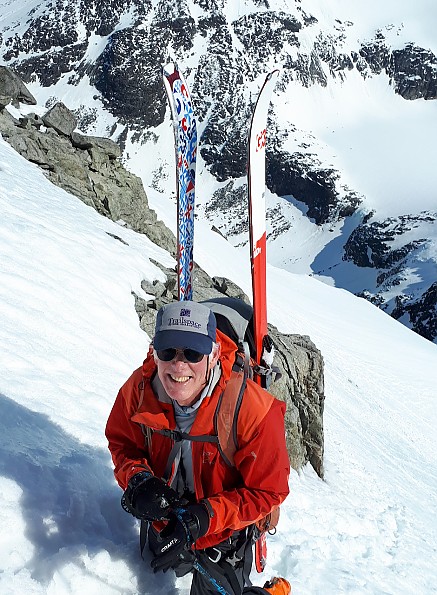 I have used the Hybrid Weather Gloves for xc skiing at temperatures down to about -5˚C / 23˚F, often starting with the finger covers deployed and then peeling them back after I'm warmed up. I may just leave them hanging rather then take my poles off to roll them up properly. This autumn and so far this winter we have used huts on our overnight trips, but I think these gloves would be ideal for puttering around camp on a frosty morning—peel back for starting a stove or other finger work, otherwise cover up for keeping fingers warm.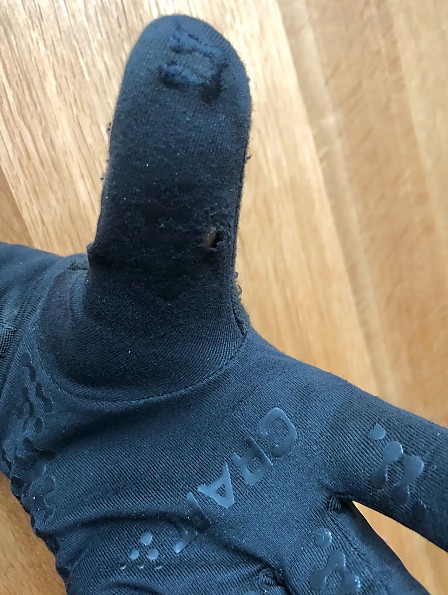 After a season of use, small holes opened up on the inside of the thumbs of both gloves, where xc ski pole straps rub, especially when using full arm extension in classic technique and double poling. I typically wear out a pair of light, leather-palmed xc ski gloves in a season, with holes typically opening up on the inside thumb and tips of the index and middle fingers, so I would say these gloves hold up about as well. For less abrasive and vigorous use they should hold up a lot longer.
They list for about $40 in the US.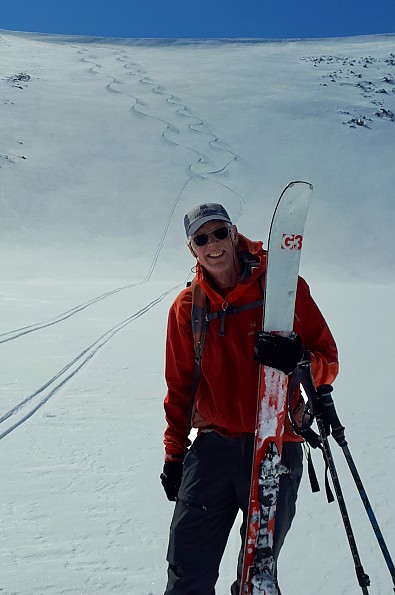 Experience
As noted, I have used one pair over a full season and into the start of the next, and have added a newer pair to the collection. I have been away from cold snow for only about two of the 65.5 winters I have been on planet Earth and have been a skier for all but about eight of them. I have been known to seek out snow during the summer months, and have woken up to frost on many an autumn and spring outdoor trip. If I were to go through my glove and mitten drawer, I could probably count at least thirty pairs in various states of use, disuse, mismatch, and decay. All of which is to say, yeah, I've used a whole lot of different kinds of mittens and gloves.
Source: received it as a personal gift

You May Like
Recently on Trailspace