Esatto Classic Hiker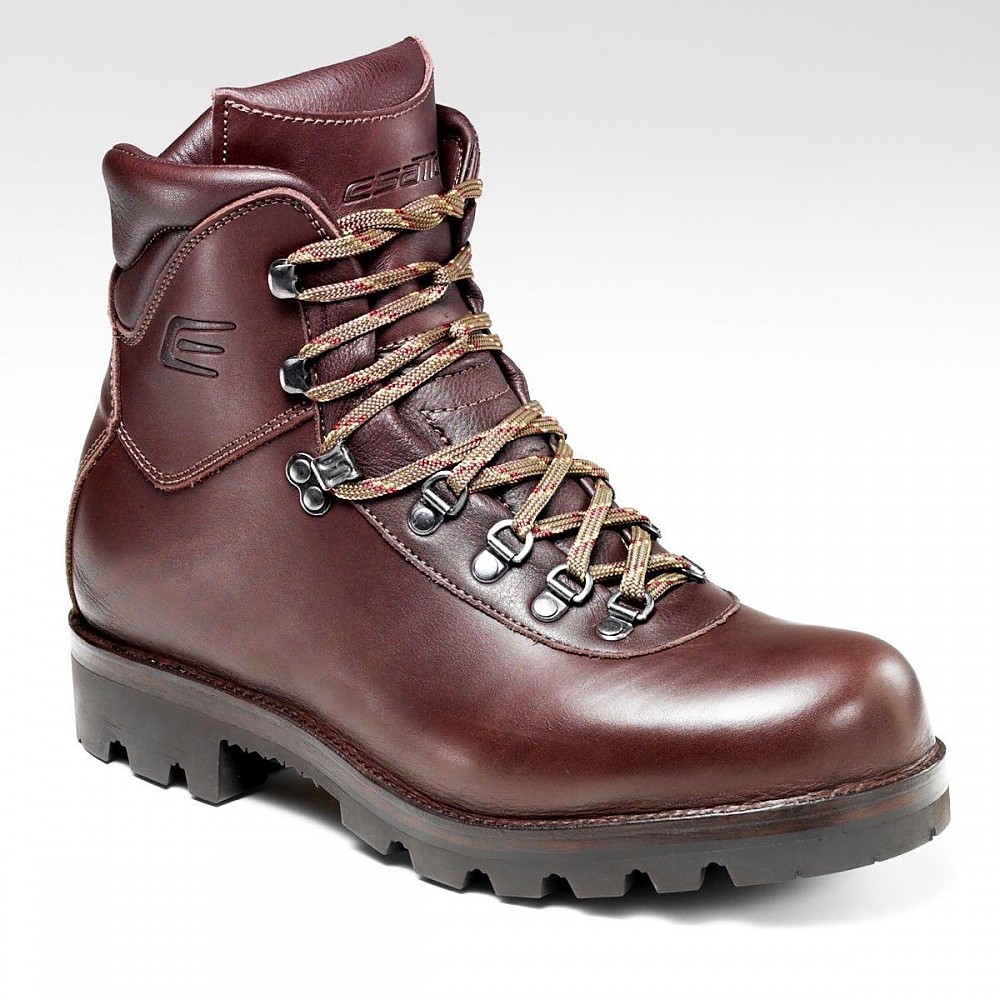 These boots are expensive, as other reviewers pointed out, but for those who have had issues with off-the-shelf footwear, these are a very smart long-term solution. They are durable, well made, and will last a very long time with care and maintenance.

I have two differently sized feet, with high arches and a wide toe-box, so for me, this was a smart decision.
Pros
Durability
Quality
Wonderful customer service
The decision to finally order custom boots came from a hiking trip I took a few months ago. I realized I needed to invest in a better long-term solution that wouldn't further disfigure my feet if I wanted to continue to hike and enjoy the backcountry. 
It took me about 20 years of putting up with consistent foot pain to finally consider purchasing custom footwear. I've had foot issues since the age of 13, when a doctor diagnosed my high foot arch, curved toes, and twisted left foot as CMT, a disorder of the nervous system that left me with two very differently shaped feet.
For most of my later childhood and adulthood, I've managed with orthotics, often wearing two socks on my left foot to compensate for the full size difference. I accepted some limitations, but I remained active: I played tennis and baseball, and bicycled and hiked. I often had to buy two differently sized shoes, one for my right and one for my left.
I did quite a bit of online research, talked to a few doctors, and narrowed my search down to four custom boot-makers in the United States: Esatto, one in Denver, one in Vermont, and one in Texas. I emailed each one to get a feel of their business, of their service, and of their quality. Custom boots are not cheap, and I figured I was entering into a relationship with these makers, so I might as well get to know them a bit before jumping in.
Esatto Boots was warm and welcoming from the very beginning. The other boot makers took a long time to get back to me, and when they did, I was left with the impression that they weren't really looking to make new customers — in fact, I'd have to wait six months to get a pair of boots. So, I decided to go with Esatto.
It took the Esatto team about 6-7 weeks to turn the measurements I took of my feet into a pair of summer boots and orthotics. I've worn them now on a few, multi-day backpacking trips of 15+ miles in the Sierra Mountains.
On the very first trip, after hiking only a few miles in, I realized something amazing: I had never worn shoes that fit my feet. It's a strange feeling to say the least. Shoes have always been a little big or a little narrow. I had no idea what it was like to have the support of both shoes fitting my feet (since my feet are two different sizes).
After these trips there were no blisters, no hotspots, no rubbing, nothing. It was wonderful. After the second trip, my feet felt even more comfortable in the boots. I'm excited to take these boots on new adventures, to watch them age, and know they will last me.
I think this purchase was a smart one for me. It's an investment, and I'd suggest potential customers to do research, talk to potential shoemakers, and decide what's best for them. I wanted to invest in a long-term solution, and I am happy with my choice.
Source: bought it new

I no longer wear any other shoe. I broke my sesamoid and have to wear orthotic inserts. Without the combination of the support of the boot and orthotic I can hike and walk 10 plus miles a day even on rocks. I would be a very sad person if I could not hike. It is a huge part of my time off. I have five pairs of Esatto's boots/shoes. Work, hiking, and casual.
Pros
Eliminated foot pain from broken sesamoid
Very durable
Look great
Company improves the boot each time I have purchased a pair. I have pairs that have been resoled five times.
They fit my foot perfectly.
Look great!
Cons
Takes a while for the boot to be made, so you need to plan ahead.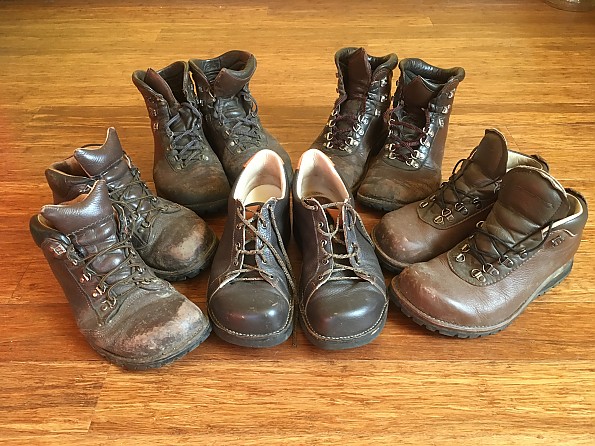 I do and will buy more of Esatto's footwear as long as they are in business. I have a great relationship with the company in my opinion. They made a last of my feet and will make a boot/shoe that fits perfect.
The boot are expensive but, you get what you pay for.
I would try a new boot every year in hope I would find a comfortable one, with very little luck. I have a very square toe box so most shoes will cause me to stand on my little toe. If a boot is fairly comfortable I will blow the seam where my little toe is trying to escape. So the added expense of Esatto is not really all that expensive when compared to all of the boots that did not fit or blew apart in six months. I have them resoled regularly and polished and they look like new.
I highly recommend Esatto. They make quality boots that fit great. Without them I would not be hiking due to pain. Well worth every dollar. I should also mention I work all day on my feet. I do not wear any other brand. I fear the day they close.
Source: bought it new

I've just ordered my third pair of Esatto Custom Hikers, since 2007. They are great, rugged, on- and off-trail hikers that fit my wide feet properly like no mass produced boot ever could. I've worn the soles off them going on three times now and due to my poor and irregular maintenance of the leather it's time to get a fresh pair.

Great value for the hundreds of peaks and thousands of miles on them.
Pros
Tough
Comfortable
Long lasting
October, 2018
I've just ordered my third pair of Esatto Classic Hikers. I still have and use the first and second pair purchased in '07 and '08. These are stout boots, with traditional Vibram lug soles. I've resoled each of these boots twice since purchase. Each has had thousands of miles and hundreds of thousands of vertical feet of hiking and climbing the old rock piles in and around Glacier National Park in NW Montana, as well as lots of snowshoeing.
NO, JOKE. With my first pair broken in during the previous year, my friend and I climbed 50 different peaks with over 200,000 vertical feet of gain and more than 600 miles from May to end of November in 2008. Seeing some moderate scuffing on the toe box and having worn the toe and sides out of other leather boots, I coated the toe box with Tuff Toe (good stuff). The wear is from extensive off-trail hiking in abrasive gravel, rock climbing, and kicking footholds into grainy spring snowpack.
I had a local shop place a hook on the tongue of the second pair to help keep them centered (no problems with the first pair since break in, maybe I got lazy with the second pair).
I've pulled out five or six D rings, or rather the rivets holding them pulled out of the leather (total from all four boots) over the 10 years. I think I've contributed to this by failing to clean and feed the leather properly. Paying a price for that now for sure. The leather is showing cracks and tears. The first pair now have patches glued and stitched over big cracks. I'm reminded of a conversation with a custom boot maker from back east who said he could build me a boot that would last a lifetime...I wonder whose lifetime he was thinking of? Anyway, I know I can get more out of the third pair if I do timely leather treatments with the right products.
Me? I hike and climb extensively. Multi-day backpacking, day hiking, and snowshoeing with a 20-pound day pack every week. Peak bagging or trail hiking to stay in shape to bag another later on. Eight to 22 miles a day, hike half the night, sleep in a foil bag when it's too dark and dangerous to go on.  
In 30 years of looking I cannot find an off-the-shelf boot that fits. I have need of a wide, square toe box. I wear thin liner socks with a medium weight synthetic hiking sock. I had and still use custom footbeds for high arches and a 2 degree corrective wedge to keep sole wear even. Esatto built the boots to work with that. I purchased mine with a mail order kit and photos while working on the other side of the world. In 2007 Essatto said six months to deliver and the two competitors I could find online were 12 to 24 months out and more money.
My worst day wearing Essatto Classic Hikers? I do get a sock balled up or lace loose and ignore the signs and end up with a minor blister once a year at most, and sometimes, usually after fording a creek, I get in a hurry on the top lacing and get them too tight causing tenderness on an ankle bone...cured by lightening up on the lace tension. Maybe do the latter three times out of 60 or more days a year.
I'll say again, these are stout boots. I consider them more of a mountaineering boot than a hiking boot, but I do LOTS of both with them. Several layers of leather and a thick sole took time to hug my feet the way I wanted for long days in rough terrain.
NOTE to those new to leather boots. My experience is that ALL leather boots need a good bit of breaking in. A proper fitting boot should match your foot's volume and width at specific locations, but unless the last was made from a perfect three dimensional scan of your foot (my dream), then all the eccentric lumps, bumps, etc. on your foot will have to slowly shape the leather to its final custom fit. The heavier and stiffer the boot the longer the break-in period. 
I wore my Esattos around the house and in town for a few hours a day, then half days, stopping to align the tongue and adjust the lace tension or just kick them off for a while. Nothing unexpected to me. I've had to do the same with a pair of leather work boots from White, another pair from Nick's, and two pair of medium weight custom hikers from a local guy that's not in business anymore.
I've been using a beeswax product for leather conditioning and it makes the boots water resistant, but not waterproof. I've never owned a waterproof leather boot, yet. These are pretty stiff soled which is great for the countless sharp edged rocks around here. Not a winter boot for sure, though I use them all the time for it. I'd love to have a pair of the insulated hikers for snowshoeing, someday. Until then, I just keep moving and my feet do okay.
A bit warm on the hottest summer days, but hey, they are leather, not cheap disposable fabric and plastic junk. If you hike much at all put your money in good boots first. Happy feet make for happy trails. That's my experience with two pairs of Esatto Classic Hikers and the next pair is in the works.
C. Wyman
NW Montana
Source: bought it new
Price Paid: first pair $750

Received boots in 27 weeks.
Cons
Zero customer service
Broken timeframes
Received boots in 27 weeks
Source:

For $899 and an additional insole fit summed up for $1200 dollars I could have three $400 top of the line boots such as Danner or many other good boots.

This boot is for people with deformed feet or if you are not unemployed and have a pocket full of money to burn and like to tell people "I own the Classic ESATTO hiker boots.
Pros
Comfortable
Material high quality
Cons
Tongue slides from one side to the other off center
every time I lace up loose or tight on each boot.
Thread has come undone at top of each tongue first day.
Leather is a little bunched where connected to sole.
Large oil stane on inside of linner.
Thread unraveling on inside of liner.
Workmanship lower than China in some areas
What can I say? The Quality? This boot is for people who have two different size feet or have deformed feet and can't find a boot that fits them.
I waited a month for the boots due to build time. The material is great, but the sewing is unraveling in four different areas after the first day. The tongue slides from one side to the other and will not stay center no matter what I do.
Don't buy them unless you have a odd shaped foot. I will send them back for what some on this thread call a tune up, I call a lack of quality control and need repair and that is a fact. Wish I could send pictures to those proud owners who disagree.
Source: Custom made to my feet

After years of foot pain and blackened toenails from off-the-shelf boots not made for my wide-toe and narrow-heel feet, I reluctantly laid out the 800 bucks for custom boots after being assured that they could be built to withstand my usage: rugged trail often with 50 pounds of gear and hopefully stiff enough to attach some crampons for the occasional snowfield traverse when necessary. I really hoped this was the solution to my problems - they certainly cost a lot.

Bottom line, I would not do it again. Don't know why there are good reviews here—maybe they have a lot of money and their feet feet are not really unusual in the first place, or they don't hike more than a couple miles, but I don't get it. I have zero confidence these guys know how to fit a boot, yet they charge 3x the going rate for store-bought!
Well, they were definitely stout — very heavy (heavier than my Koflach double-plastic mountaineering boots) — overbuilt, probably — and not pretty. However, I didn't buy these for fashion; there was a luxurious amount of room in the toebox for once and I had high hopes.
The problem — even after substantial break-in — was not in the toe area with this pair. These boots turned my heels to bloody hamburger every time after about 4 miles of moderately steep terrain. I used bandaids, moleskin, duct tape, you name it. Alleviated but never cured. 
I sent them back to David twice after marking the problem areas per instruction (each time using them for over a full season, letting my heels heal and trying again). Each time it's taken 3 or 4 months to get them back from Esatto. The problem has not been resolved. I even had an eyelet pop out of the upper and had to be replaced (on a boot that costs this much??).
I'm somewhat embarrassed to say this is the most expensive footwear mistake I've ever made. $800 got me two years of painful experimentation and scar tissue. Life's too short and these boots are too expensive. 
In one phone conversation, David Smith said (despite the careful measurements) the heel transition is basically "eyeballed" in these custom boots. David has been a nice guy, don't get me wrong, but this has gone on way too long without resolution and I just cannot recommend these boots for any serious hiker/backpacker with problem feet like mine.
(Finally found a bootfitter at REI with similar feet to mine who pointed me to a pair of Zamberlan Civettas. Buying a size larger than usual and with some expert stretching in the right areas I finally got a boot that fits better than anything else I've used for well under 300 bucks. Went back and bought another pair as soon as I could and hopefully will not have to go through this again soon.)
Update 2012:
The "new owner" Alex saw this review and asked me to give them another shot with hopes of an upgraded review. I said only if I could be measured in person, so I drove the couple hundred miles to their place, which is an outbuilding next to Vitaliy's (the guy who actually makes the boots, some relative to Alex) house.  (I give him kudos for offering, and I really am thankful for their effort, though I have no way of knowing how much they had to do with the original entity that they are successor to.  You acquire a company, you acquire their debts as well as their assets, you know.)
They measured and said they would rebuild the boots, though I expressed my doubts that anything less than starting over would fix the problems. They (Alex and Vitaliy) assured they could fix the problems; that they had to fix a lot of boots made by this last guy to rebuild the company's reputation (though it was indicated Vitaliy had made boots for the firm for some time under the previous ownership - not sure who really made my pair). After a month or so they sent them back to me. Alex made sure to let me know it "cost him a lot of money to fix" them. Gotta say I appreciate the effort but didn't like the tone of the message. At first impression, they really did do a lot of work to rebuild the boots, trimmed them up, they looked much nicer. There was more room in the lower heel, and, once again, I had high hopes - except for that pinching in the Achilles area (?). I'd have to put a couple miles on them and get back to them.
But they basically lengthened the lower heel and thus moved the problem up to the Achilles tendon area, now we're chasing the problem and now they're worse than ever (pinched Achilles tendon turned out to be really bad, probably crippling in the long run per expert advice). Unwearable for any length of time, more pain.
When I wrote Alex and told him the bad news he never responded (sent pictures of my feet after a day of wearing around the office). No response. Though this is a little subjective, I would guess they wrote me off and hoped they'd never hear from me again. I had hoped (and, so did Alex, I'm sure!) that I would be able to update their rating here- I would have liked nothing better. Unfortunately, I have to say what a waste of $800 and years of pain trying the "fixes" that only made things worse. Alex is a young guy, and, from someone with 25+ years in customer service for successful firms, I only hope he will understand that it does no good to promise what cannot be delivered.
To Alex: it also cost me a lot of money, also scar tissue, blood, time, etc. Trips to the Enchantments and Robin Lakes where I was physically unable to carry on due to messed up feet caused by these boots! I'm not a rich man, just one with hard-to-fit, now permanently scarred feet.  Five years wasted with expensive experimentation for boots that now have the propensity to cause permanent, crippling damage.  Seems you might be more concerned with the money, time it cost to fix them, and good reviews, than fixing the problem, whatever it takes, including making new boots from scratch, which might have been cheaper for you. End of story, you did not fix the problem, only created new, worse ones.
I don't wish to be rude to Alex, but I don't want someone else to go through this. My advice: If you buy from these guys (I don't recommend it if you have unusual feet and actually put hard miles on your boots) and the boots don't fit right the first time, do not waste valuable time and scar tissue having them try to fix it like I did. Demand they remake them from scratch or refund your money right away. I have 0 confidence they know how to fix a boot for an unusual foot.  You're better off with the technology of a modern boot with the guidance (and fitting ability) of a good boot-fitter, in my opinion after this experience.
If you're a normal (not rich) guy that hikes and backpacks with feet that are hard to fit, look elsewhere.
Source: bought it new
Price Paid: $800

I've had my Esatto boots for two summers now and I can't say enough good things about them!

After years of hiking long distances with my toes pinched from boots that were sold as 'Wide' (HA!!!), I broke down and committed the money to these handmade boots, hoping that finally I would not be in pain after a hike.
When they arrived, I admit I had to laugh. My feet are very short and very wide — especially at the toe box, so the boots, though handsome, look like Hobbit Boots. I put them on and fell in love. At last, all of my toes had room. My feet could move in a natural motion.
These boots are not of the 'fast and light' variety. They are tough, rugged, durable and, the only drawback, a bit heavy. They actually took a couple of months of hiking to truly break in and move due to their dense, solid sole. But, if you are a hard core hiker, with feet that don't fit in store bought boots, please consider taking the plunge and purchasing from these guys.
I hike 'off trail' in Alaska. Through willow and alder, onto scree and talus, boulder fields, sharp granite...and these boots support my feet in an unhindered fashion. No wear on the soles yet, the leather remains water resistant even in Alaska's rainy wet hiking conditions.
I ripped one of the eyelets out bushwhacking through alder, sent them back for a repair. The guys fixed them with no questions or problems and sent them back quickly with no charge.
Bottom line: Excellent company, wonderful workmanship, truly the best thing you could ever do for your feet if you love to hike and climb.
I'm only giving a 4.5 because they ARE heavy compared to store bought boots. I'll never be without them.
Materials: Leather
Use: rough trails, rough bushwhacking
Break-in Period: 2-3 months!

Version reviewed: custom made
After many successful years of Vasque and Salomon hiking boots, I tried some Garmont boots which did not fare well with my foot. So feeling like .. "what the heck" I decided to purchase some "custom made boots."
Short version ... and a "good" break-in period, one short trip (12 miles over a few days), and two long trips (around 40 miles each over 5 days) I continue to get both heal and ball of foot blisters.
I've called Esatto (never do get a live person, just have to leave a message) and wrote an e-mail.
NO RESPONSE!!
The boots are pretty!! However, either something went amiss in the measuring process or (which I think is the case) they are only "semi custom," which means, in my mind, if you have different measurements on each foot, he can furnish you different sizing for the respective feet.
However, the left foot boot was (again) either built wrong or just a generic boot that did not fit.
As I cannot get any response out of Esatto, I may just send the boots back to him and see what happens. And, in the meantime, I've ordered a pair of Lowa Baffins to try out.

FEBRUARY 28, 2008 UPDATE:
This is an update to my earlier post.
A potential Essatto customer read my post and mentioned it to the owner.
The good news is that immediately after that conversation, and the owner's reading of my post, I received both an e-mail and a voice mail asking that I contact him so that he could fix the boot. We subsequently talked and I am returning them so that he can try and rectify the fit.
I will keep you all posted as to the outcome. In the meantime, it is great to know the benefits (and power) of the Trailspace web site .. !!

MAY 22, 2008 UPDATE:
David (the owner) completely reworked the boots, even changed the sole out .. at no charge.. And, was (obviously) very interested in trying to make me a "Happy Customer".
I rec'd the boots the other day ... new sole / polished / and all.
The true test will come next month when I take my first "long" hike.
Update: July 1, 2008
Update to my first posting:
Again, Escatto responded to this posting and made some mods to the boots to fix my problems. Hopefully, I'll be able to put 5 stars on these boots .. at the end of August.
Greetings David:
Test # 2 and 3 completed:
2) Day hike with @ 10 lbs load . 16 miles R/T .. Excellent !!!! 
3) 4 day Hike .. with @ 50lbs load (one day layover) Again .. Excellent!!!
So, at the risk of jinxing your fixes … So far .. perfect!
Next BIG / ultimate test .. 7 day 50 mile PCT hike with @ 55 lbs .. If they hold up on this trip .. WOW !!!!!!!!!!!!
Thanks again for the mods .. sure seem to be working well for me 
Materials: Leather
Use: short trail hikes to cross country with heavy pack
Break-in Period: 1 month ( ? )
Weight: Heavy
Price Paid: Too much

In November of 2019 (YES 2019) I paid this man over $1300 for custom boots and orthotics. It is now November of 2022. He sent me boots once last year that did not fit. I sent them back. It appears he has done nothing with them since. AVOID doing business with this man.
That about says it. No boots.
Experience
Hiker for 50 years
Source: bought it new

Horrible customer service and now I'm out nearly $1K.
Pros
Nice boots with the first order and subsequent resole job.
Cons
Took my money for a new pair and never provided the product.
Made my third order with Esatto 11/2019 and haven't heard a word back in over eight months in spite of numerous requests for an order update and now refund requests of the nearly $1K purchase price.
Reported to State of Washington Attorney General and to BBB. Would NOT recommend this business.
Source: bought it new

Your whole body will be in proper alignment. Weight is distributed evenly on hips, knees, and back. There are not pressure spots. Your ankle and feet are comfortable immediately after wearing, even for the first time.
Pros
Comfort
Beauty
Safety
Support
Traction
Cons
Wait time to get them
Price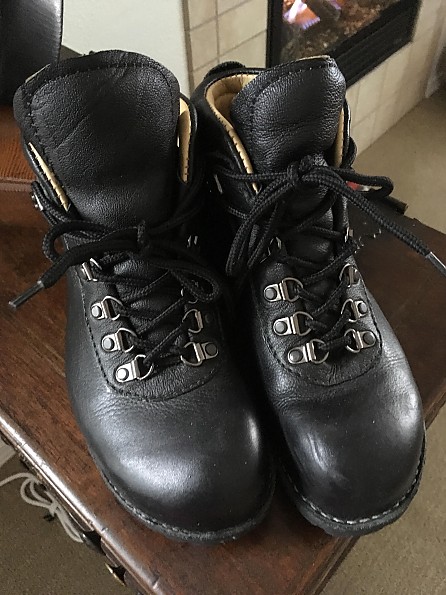 If price and lead time is preventing you from ordering your boots, then don't waste any more time—get on it and place an order ASAP. You will not be disappointed.
Here is my story: Many sports related injuries, on the same leg have left me with almost an inch difference in length, causing me pain in my ankle, knees, hips, and back. Walking has become a challenge and being able to run or hike again? I don't know yet, but getting these light hikers made for me by Esatto has opened up possibilities now that last year seemed hopeless.
I spoke with Alex and he gave me a detailed explanation of what to expect, costs, measurement kit etc. The kit came overnight and I had a friend help me with the measuring. It was easier than I thought, but you can go to a prosthetic medical place and for a nominal fee they will help you.
When the boots arrived, I figured on them being pretty nice considering the price, but wow they were amazing. At first I thought I had gotten another customer's boots because both shoes looked the same and one is supposed to be almost and inch bigger.
They were mine! Alex builds the shoe up around your foot. It was the first time I had ever worn custom made shoes or boots before, and it was a "mind blowing" experience. So incredibly comfortable; my body felt balanced for the first time!
(I ordered custom orthotics.) They are gorgeous boots as well as being so functional. I get compliments every time I wear them. They have Vibram soles and no problems with traction, water resistance, also, are very lightweight. I am no longer embarrassed about dealing with a limp and having one shoe different in size.
I have had my boots for over a year. And yes, he is making other shoes for me.
Esatto boots and arches are great. They are custom made by a professional who is knowledgable and skilled in boot making.
Two years ago I had a pair of Esatto summer boots and arches made. My feet are unusually bad, both are too wide (one is wider than the other) they are pronated, and I have bunions and hammer toes. I took a chance and had the light summer boot made with arches, and they turned out great.
The boots are exceedingly comfortable. They fit perfectly, and that was from the first time I wore them. I needed no break-in time and my feet have been comfortable from the first time that I wore them. They are great hiking boots, they hug the rocks well.
I have been wearing them for two years and I always look forward to wearing them. If your hiking boots are giving you problems, I suggest that you have a pair of Esatto boots made. Your feet will thank you!
Source: I went to Esatto, had my feet measured and they made the boots for me.

They fit your feet and are well constructed. There is no slop so you don't build up callouses anywhere on your feet and the shoes/boots last forever. Money well spent.
I have been whitewater rafting for over twenty years and for as equally long been searching for a good river sandal. From the commercial industry there is no such thing available. I have tried them all. Problems range from being too slippery and filling with sand the moment you step on shore; to the straps going completely slack the second they touch water; to the soles falling off and the rigid straps tearing your feet to shreds. 
Esatto built my first pair of hiking boots in 2003. Those boots are still going strong with many, many miles on them. Since then Esatto has built me Summer Boots, Winter Boots, The Rugged Walker, and are in the process of building me The Lace-To-Toe Walker. I thought if they can custom build all these boots and shoes surely then can build a pair of sandals. 
I asked Alex and the rest is history. They are perfect, almost too nice to take rafting. If the price scares you take into consideration the fact that I've spent way, way more on inferior, malfunctioning, disposable junk. I suspect my Esatto sandals will last me the rest of my rafting career.    
I love my Classic Hikers!
I can't say enough good about them. Custom built to fit my foot and fit perfect right out of the box. I've had them almost six months and can honestly say I hike in complete comfort. I continuously pass sidelined hikers aiding sore feet and thanks to my Esattos it's no longer me.
I must also mention their exceptional customer service. Thanks for such a great boot.
Dustin H
Source: bought it new
Price Paid: $900

For years I have suffered from foot and ankle pain. After a particularly painful trek across the Southern Alps of New Zealand I finally ordered a pair of your hiking boots.

The results were nothing short of phenomenal! Not only was my foot and ankle pain gone but the boots required almost no break-in, amazing. I should have done this years ago.
Recently I ordered a pair of your Rugged Walkers. I like them so much that I am ordering another pair to use as my every day shoe. Not only do the shoes fit perfectly, the workmanship is first rate.
You certainly have my vote. Keep up the good work!
Price Paid: $899 boots

Your Review
Where to Buy
Help support this site by making your next gear purchase through one of the links above. Click a link, buy what you need, and the seller will contribute a portion of the purchase price to support Trailspace's independent gear reviews.
You May Like
Specs
Men's
Price
MSRP: $999.00
Reviewers Paid: $750.00-$900.00

Weight
5.6 lb per pair

Height
6 in

Recently on Trailspace